The first trailer for The BFG, the film based on Roald Dahl's beloved children's book, is here and it's just a little scary at first, but mostly magical — just like the BFG himself.
We get our first look at the orphanage where our heroine, Sophie (Ruby Barnhill), is the only orphan still awake during the witching hour.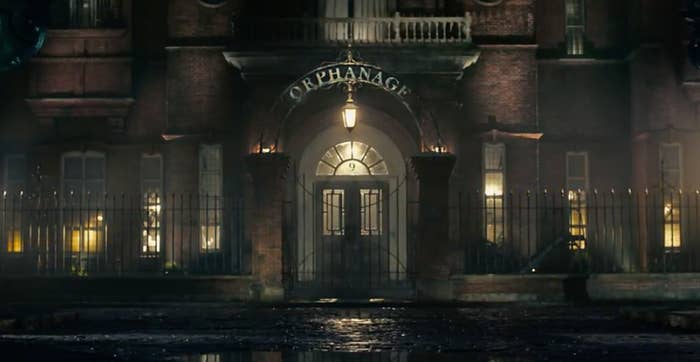 Don't get out of bed, Sophie.
OMG SOPHIE, DON'T GO TO THE WINDOW.
SOPHIE, DON'T LOOK BEHIND THE CURTAIN. THIS IS THE WITCHING HOUR, GIRL.
Oh, big hand.
BIG shadowy figure.
BIG EYES.
Oh yeah, that's him. That's our BFG (Mark Rylance).
Off to Giant Country we go! The BFG opens in theaters July 1, 2016.