It's here, at long last — the first teaser trailer for Fantastic Beasts: The Crimes of Grindelwald, the latest addition to the Harry Potter cinematic universe:
The second film in the Fantastic Beasts series picks up where 2016's first film left off. The powerful Dark Wizard Gellert Grindelwald (Johnny Depp) has escaped after being captured by MACUSA (the Magical Congress of the United States of America). Now he's gathering followers who are mostly unaware of his true, very Voldemort-y agenda: to make sure pure-blood wizards rule over all nonmagical beings.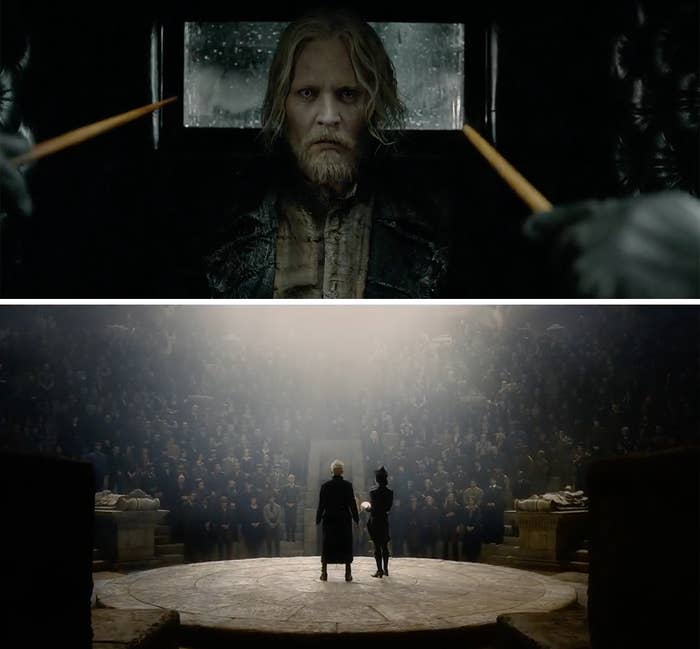 In an effort to stop Grindelwald's ascent, a young Albus Dumbledore (Jude Law) enlists the help of everyone's favorite Magizoologist, Newt Scamander (Eddie Redmayne), his former student.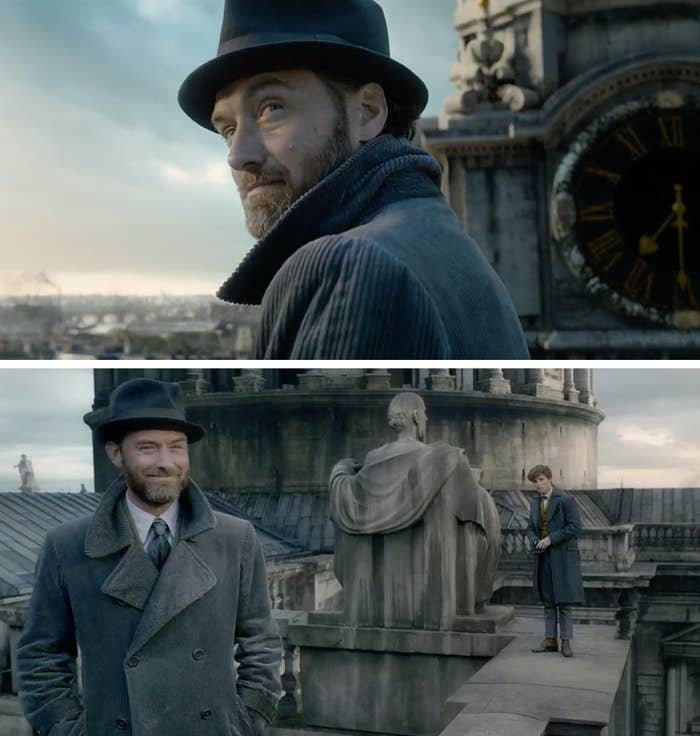 It looks like Newt's off to Paris to battle dangers unknown, on one of Dumbledore's signature "let's make a student help me stop the powers of evil magic" assignments.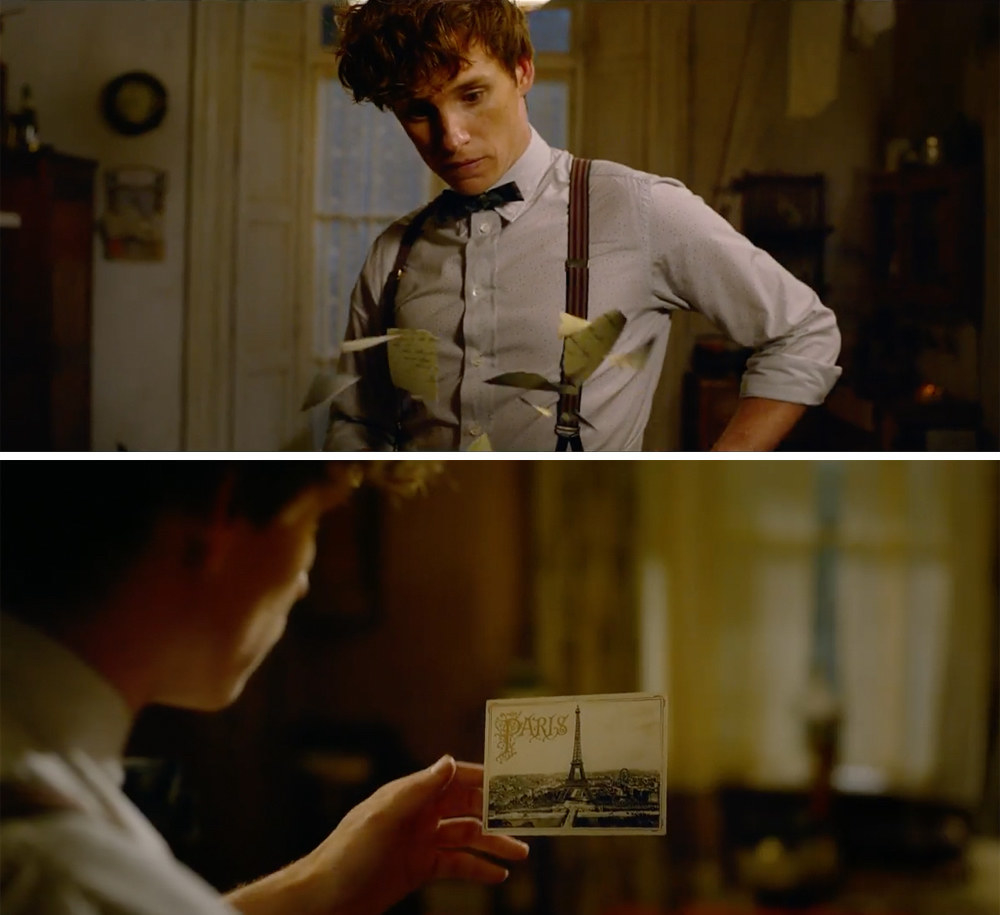 We get a quick glimpse of our home, aka Hogwarts.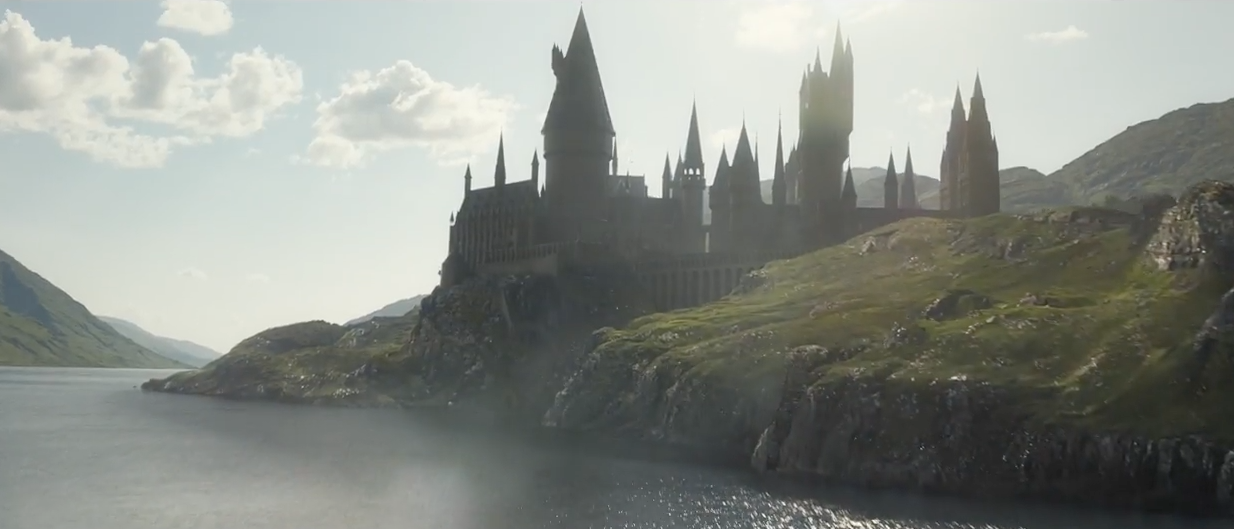 And it looks like all our faves from the first movie are back.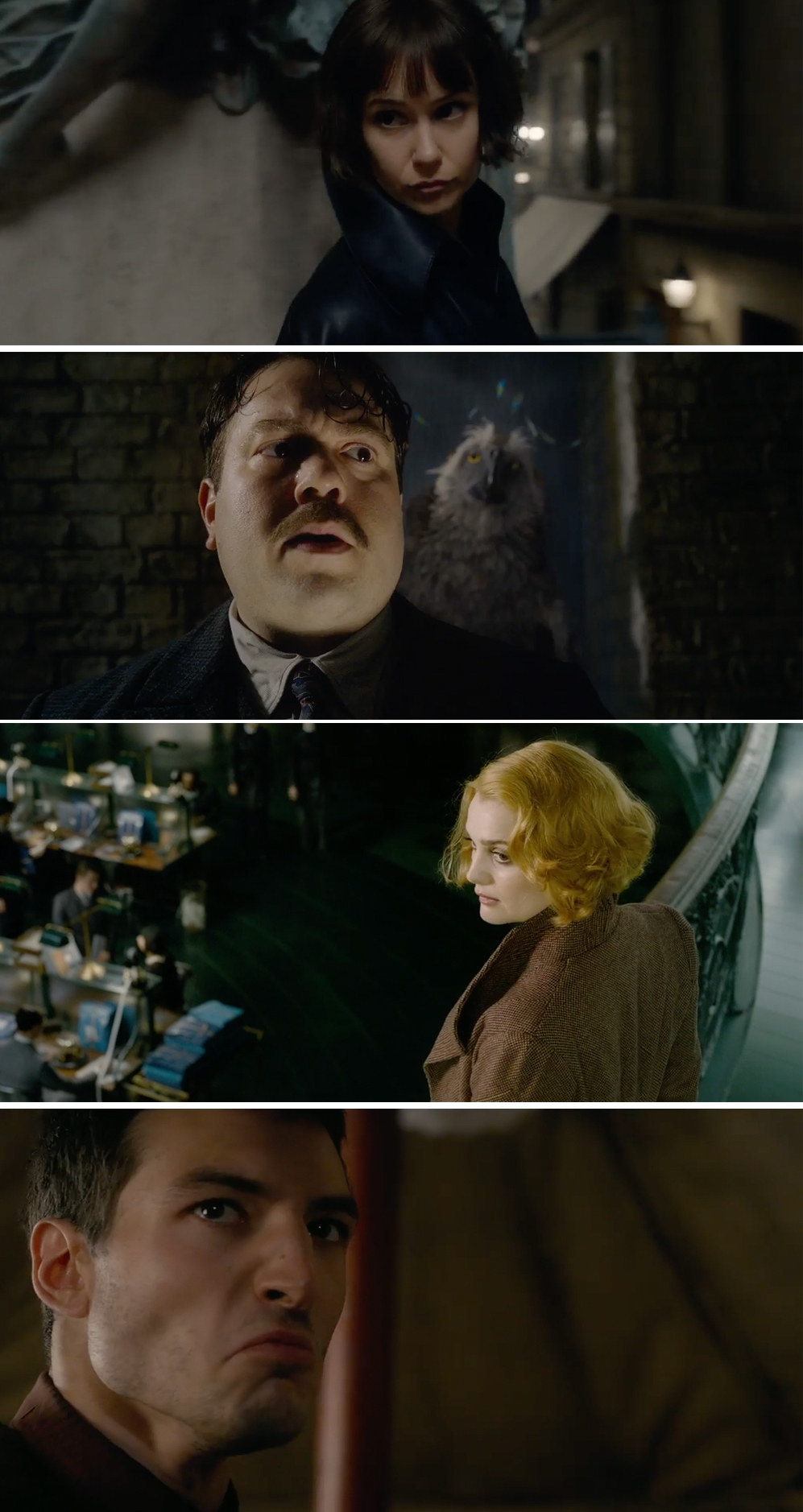 Plus some new faces, including Zoë Kravitz as Leta Lestrange.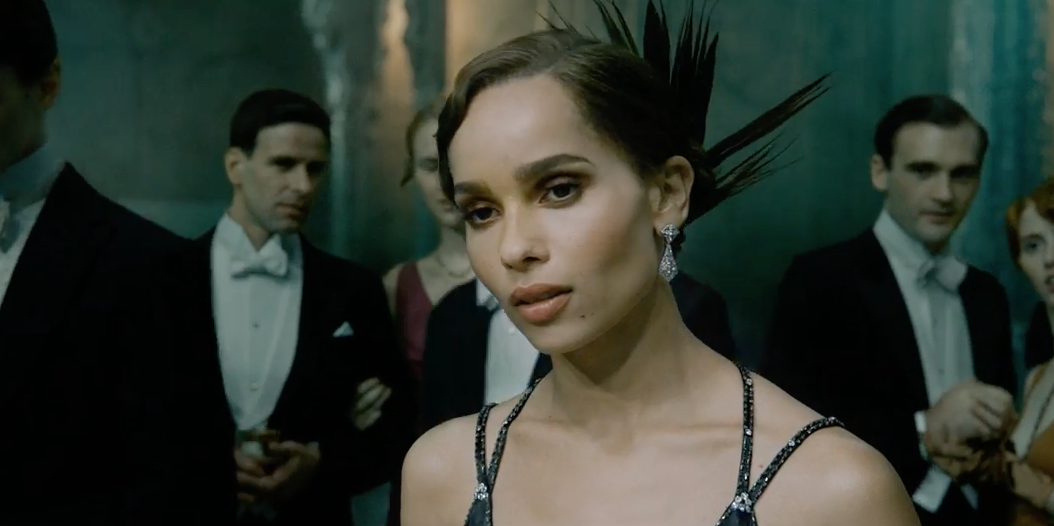 Here we go agaaain.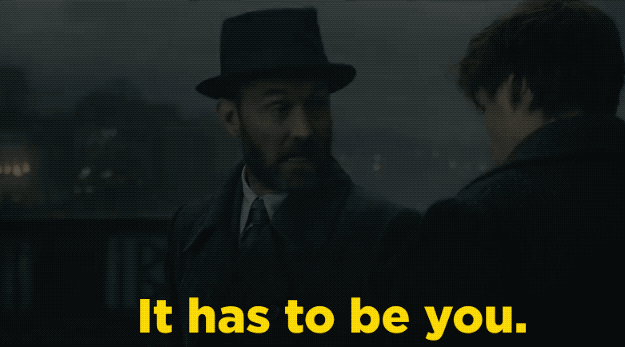 Fantastic Beasts: The Crimes of Grindelwald hits theaters Nov. 16, 2018.