Taraji P. Henson just won a Golden Globe for playing Cookie on Empire.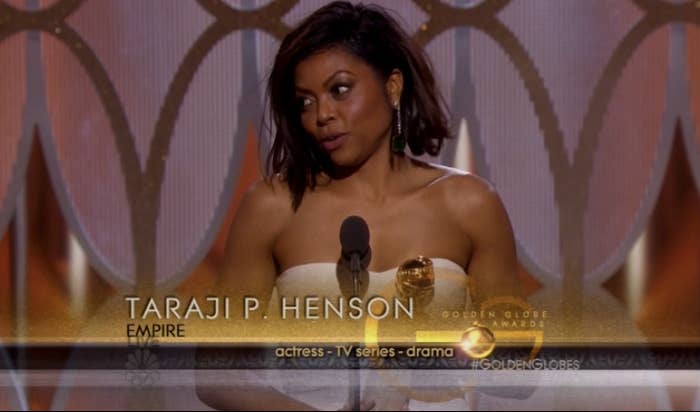 Which is good because she is a QUEEN who deserves all the things.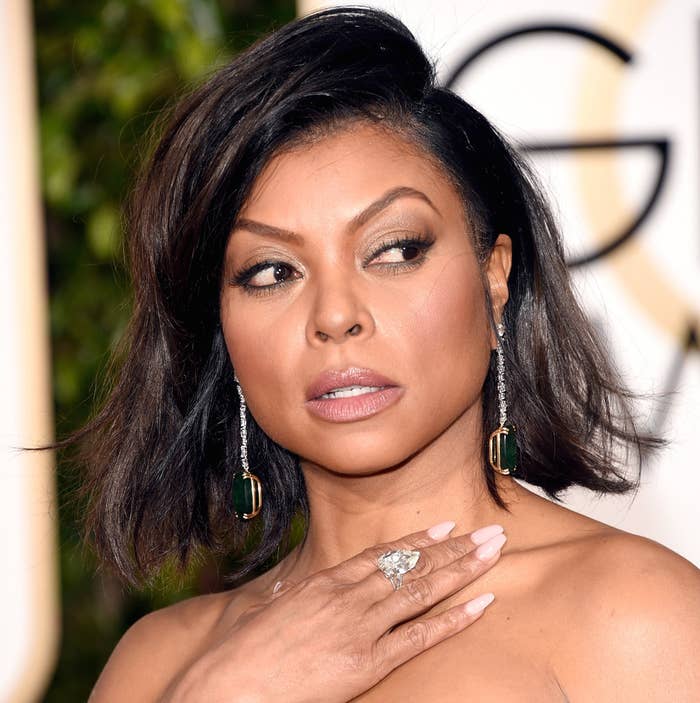 And, like the queen she is, the moment they announced her name, she started grabbing cookies from her table...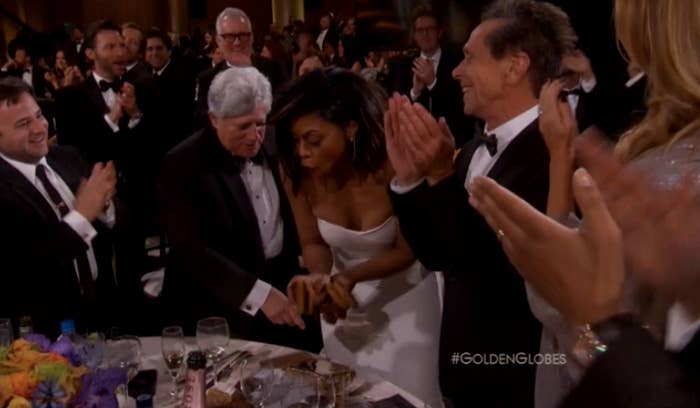 ...and handing them out to her grateful subjects.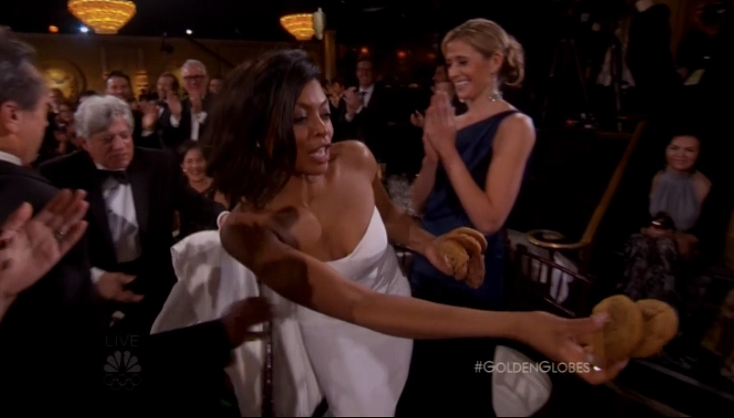 Look at this lucky guy, getting a cookie from Cookie.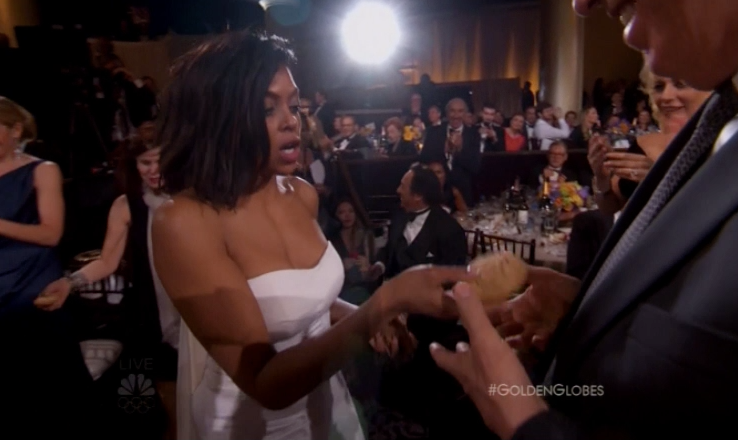 Cookie handing out cookies.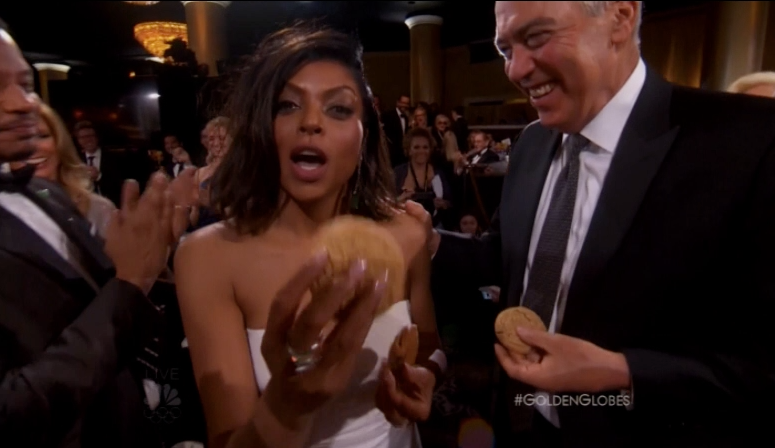 Look at the joy she is bringing to the masses.