You probably know that Ryan Gosling, aka Everyone's Boyfriend, was nominated for a Golden Globe tonight for his performance in La La Land.
And you probably also know that — despite his status as Everyone's Boyfriend — Gosling is in a relationship with actor Eva Mendes. The couple have two daughters together, Amada and Esmeralda.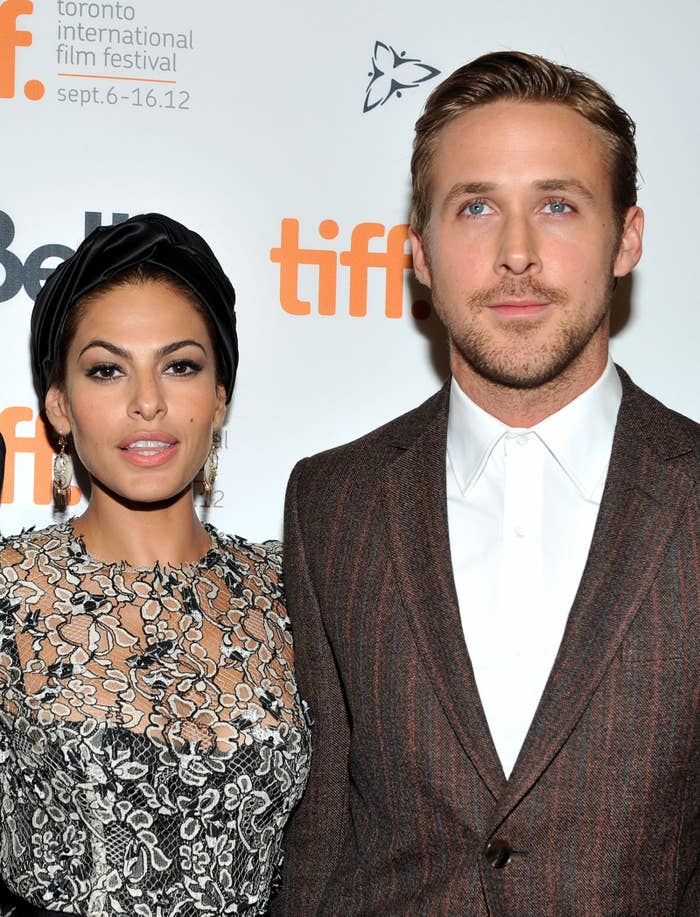 Gosling won the Globe, and during his acceptance speech, he started things off light, making a quick "haha, we're all named Ryan" joke...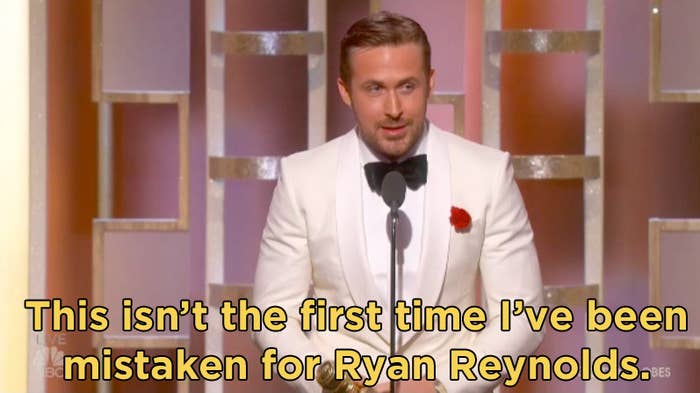 ...and gave a sweet nod to La La Land co-star Emma Stone and director Damien Chazelle.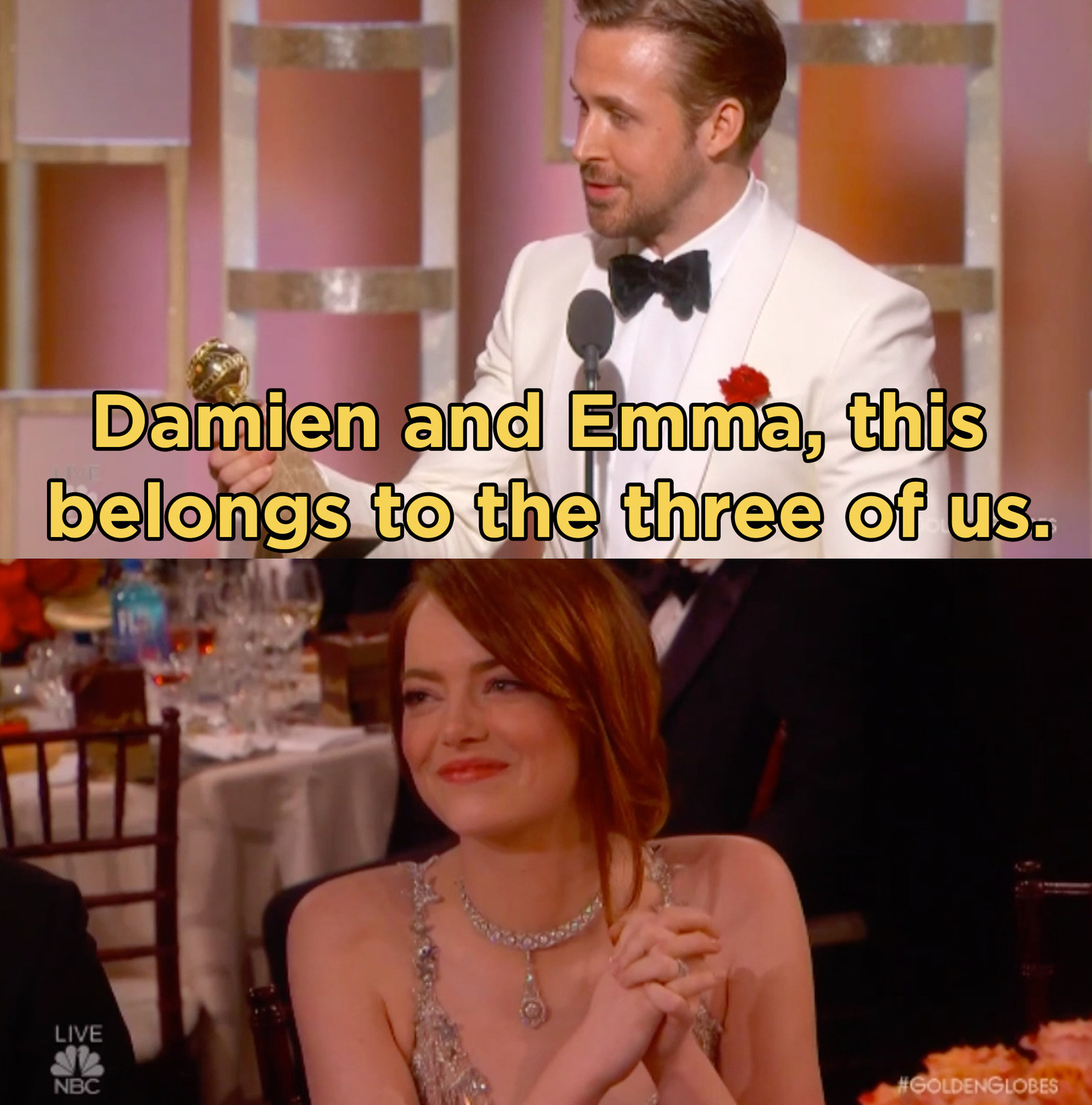 Then Gosling said he'd like to "thank one person properly," and that one person was his "lady," Eva Mendes. "While I was singing and dancing and playing piano, and having one of the best experiences I've ever had on a film," Gosling said, "my lady was raising our daughter, pregnant with our second, and trying to help her brother fight his battle with cancer."
"If she hadn't taken all that on so that I could have this experience, it would surely be someone else up here other than me today. So, sweetheart, thank you. To my daughters, Amada and Esmeralda, I love you."
Jessica Chastain and Octavia Spencer were there for it.
And to top it all off, Gosling dedicated his award to the memory of Juan Carlos Mendes, Eva's late brother.
WOW WHO IS SUDDENLY CUTTING ONIONS RIGHT NEXT TO MY FACE?