Nick Offerman was one of many celebrities to attend one of the Women's Marches across the world on Saturday. The actor joined more than 8,000 marchers on Main Street in Park City, Utah, where he was attending the 2017 Sundance Film Festival.
That same evening, BuzzFeed News caught up with Offerman — still wearing his Pussyhat — at the premiere of his Sundance film, The Hero. When asked about his experience marching, he had some powerful words.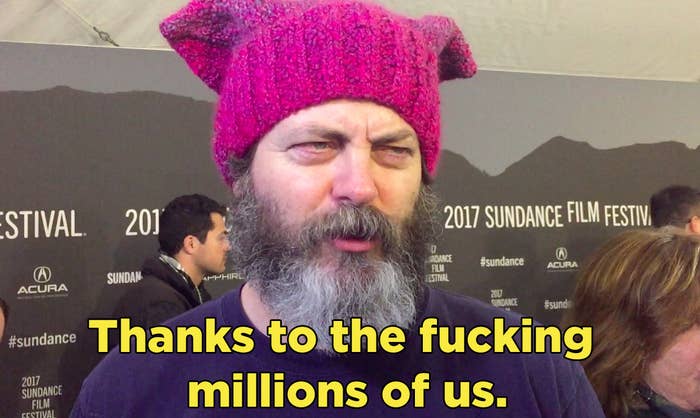 And he made his stance on President Donald Trump very clear.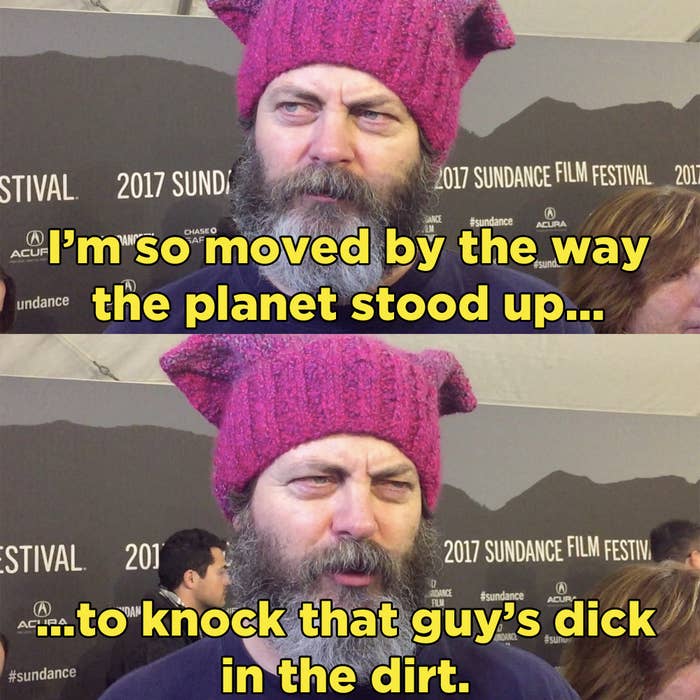 When asked how Ron Swanson — his famous Parks and Recreation alter ego — would feel about Trump, Offerman was also very clear.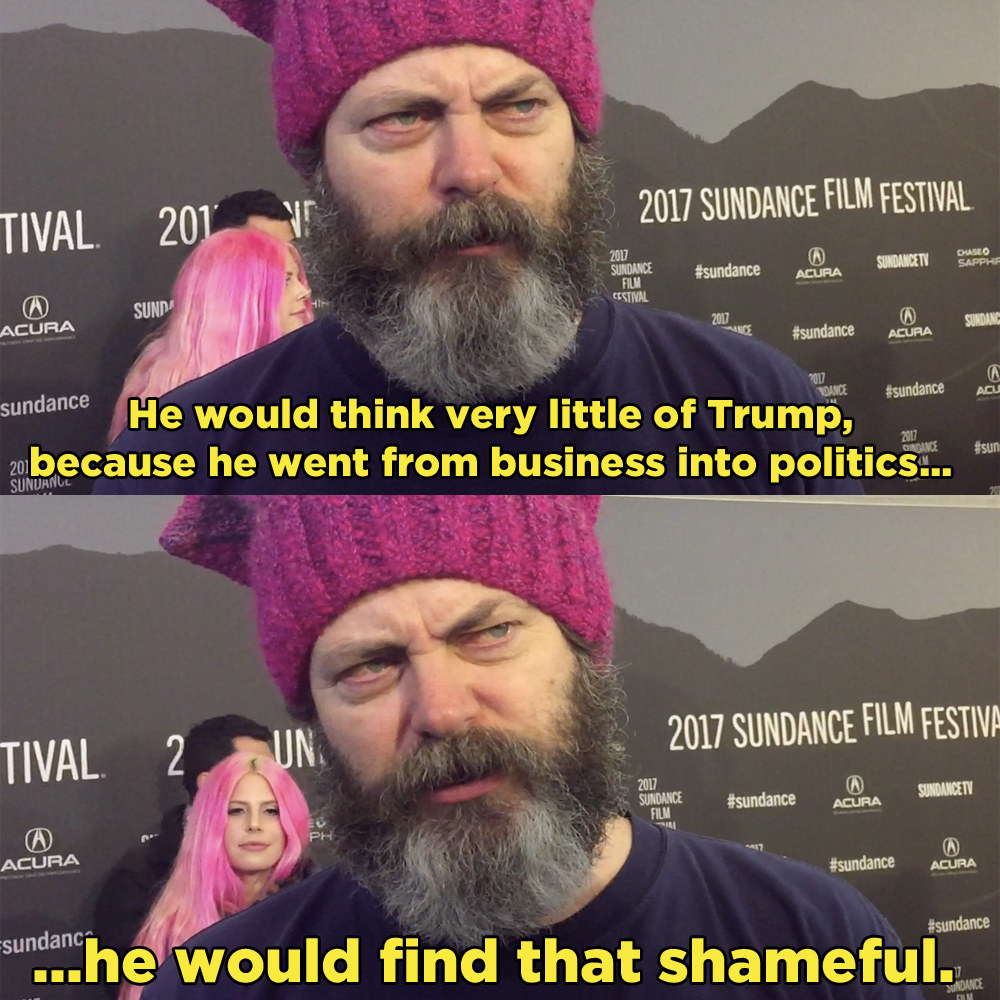 Verrrrrry clear.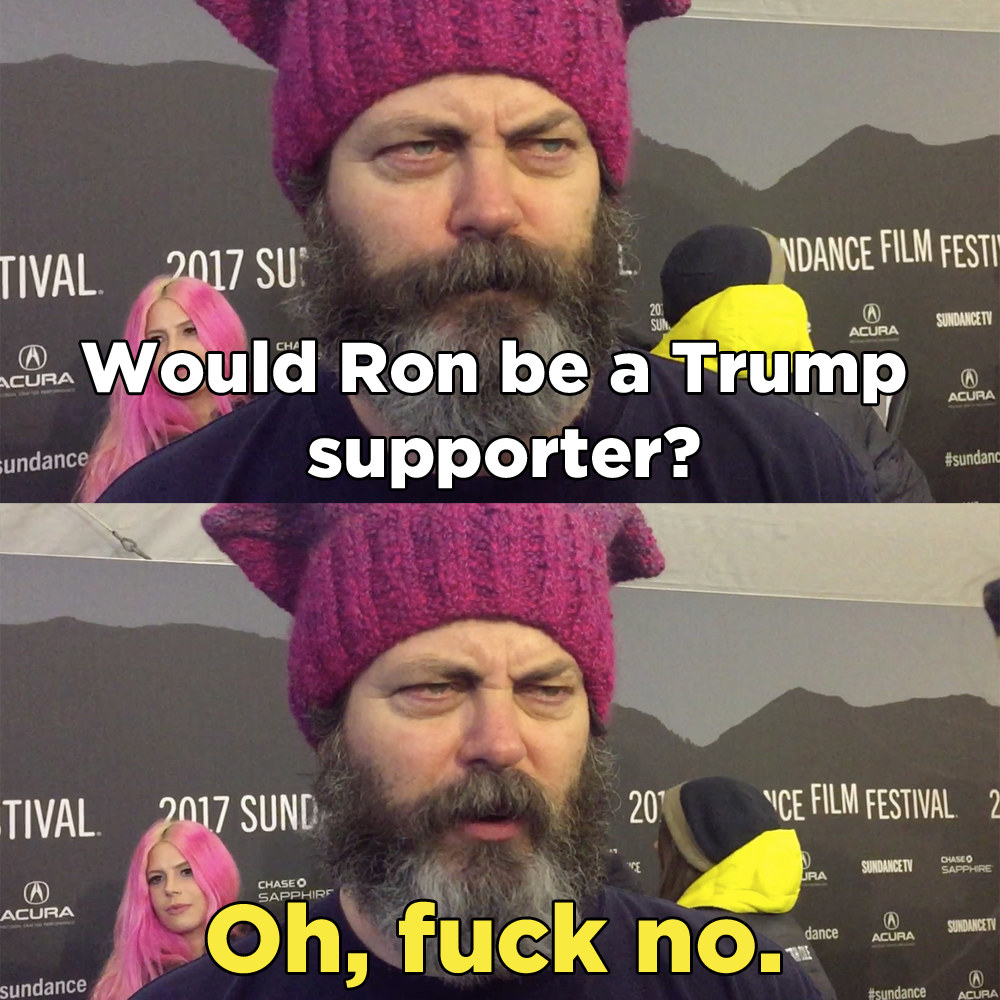 Offerman also gave some advice to anyone currently nervous about the political climate. "We all just have to live our own personal truths, and hopefully those involve being decent to everybody, using good manners, and finding the value of hard work," he said.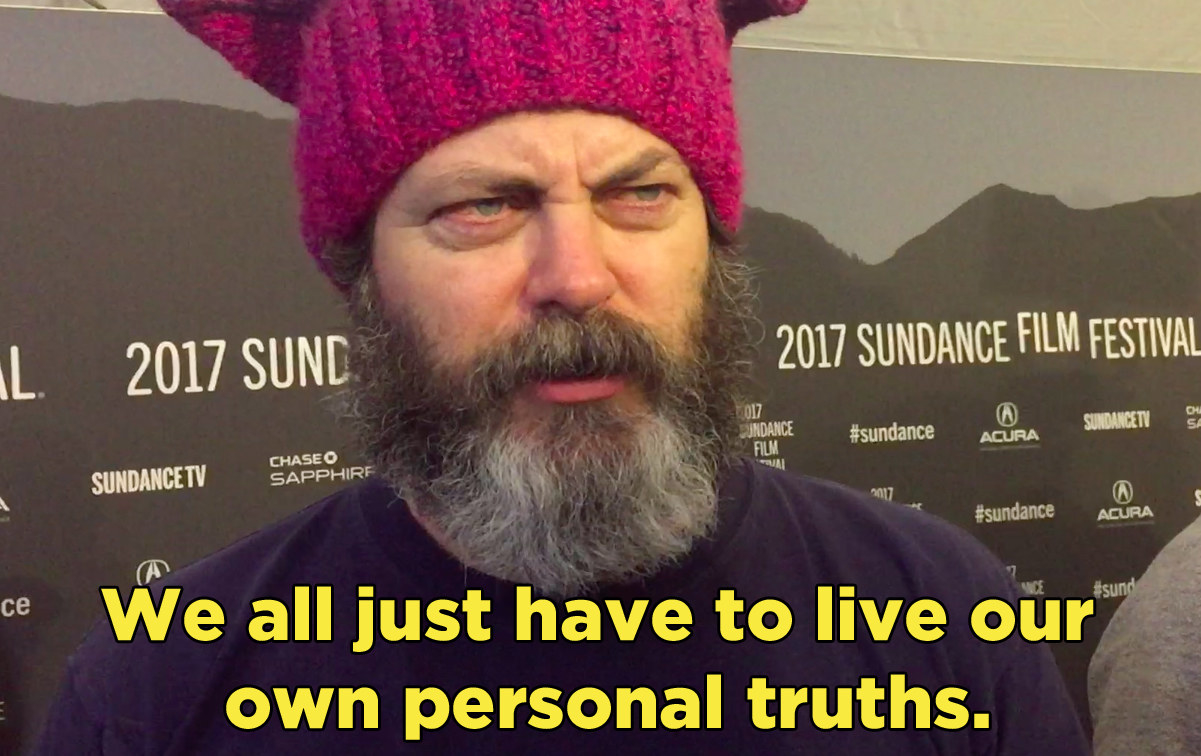 "There's a lot of value placed on bullshit — we're being sold a lot of bullshit from everybody. And I think today was a great sign that had very little to do with all that rhetoric we're receiving. It was just a bunch of people taking action based on how they feel. And I think if we see a lot more of that, we'll be less nervous."