Ricky Gervais was photographed filming his new mockumentary, Life on the Road, as everyone's favorite middle-manager/secret rockstar, David Brent.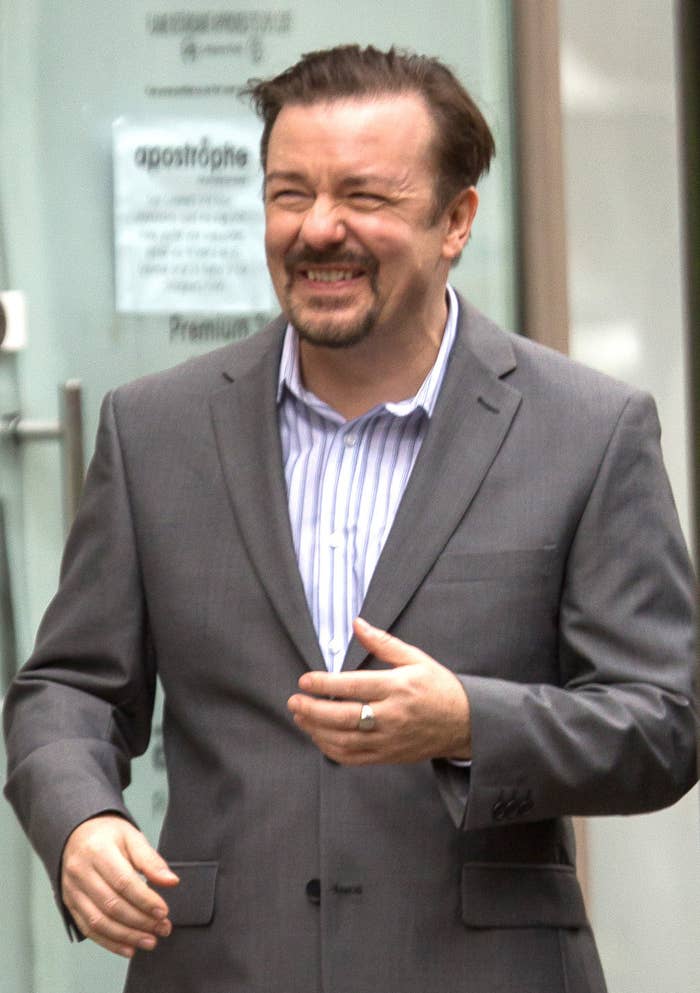 And by the looks of it, David Brent really is hitting the freelove highway. But wait, what's in his hand?!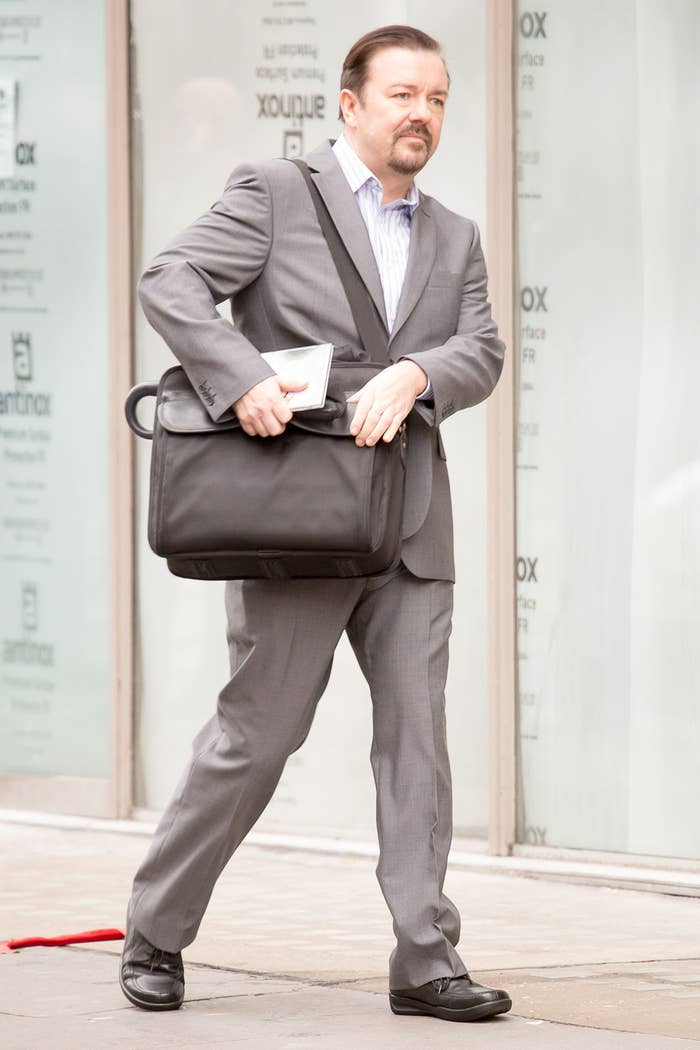 COULD IT BE?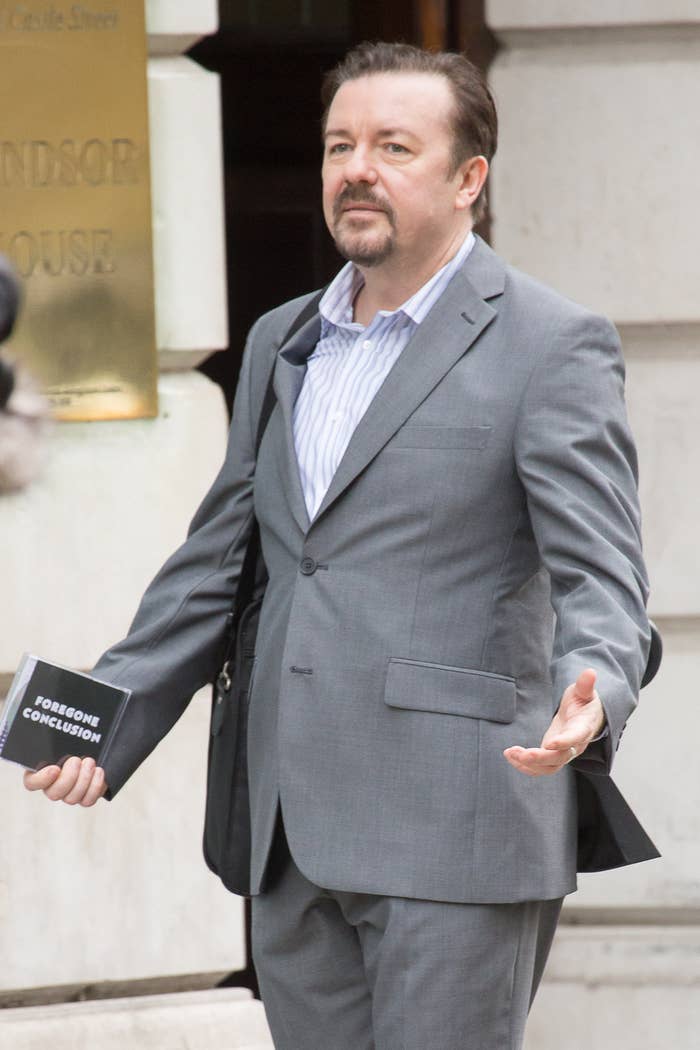 GUYS, IT IS. David Brenton is selling a Foregone Conclusion album on the streets of SoHo.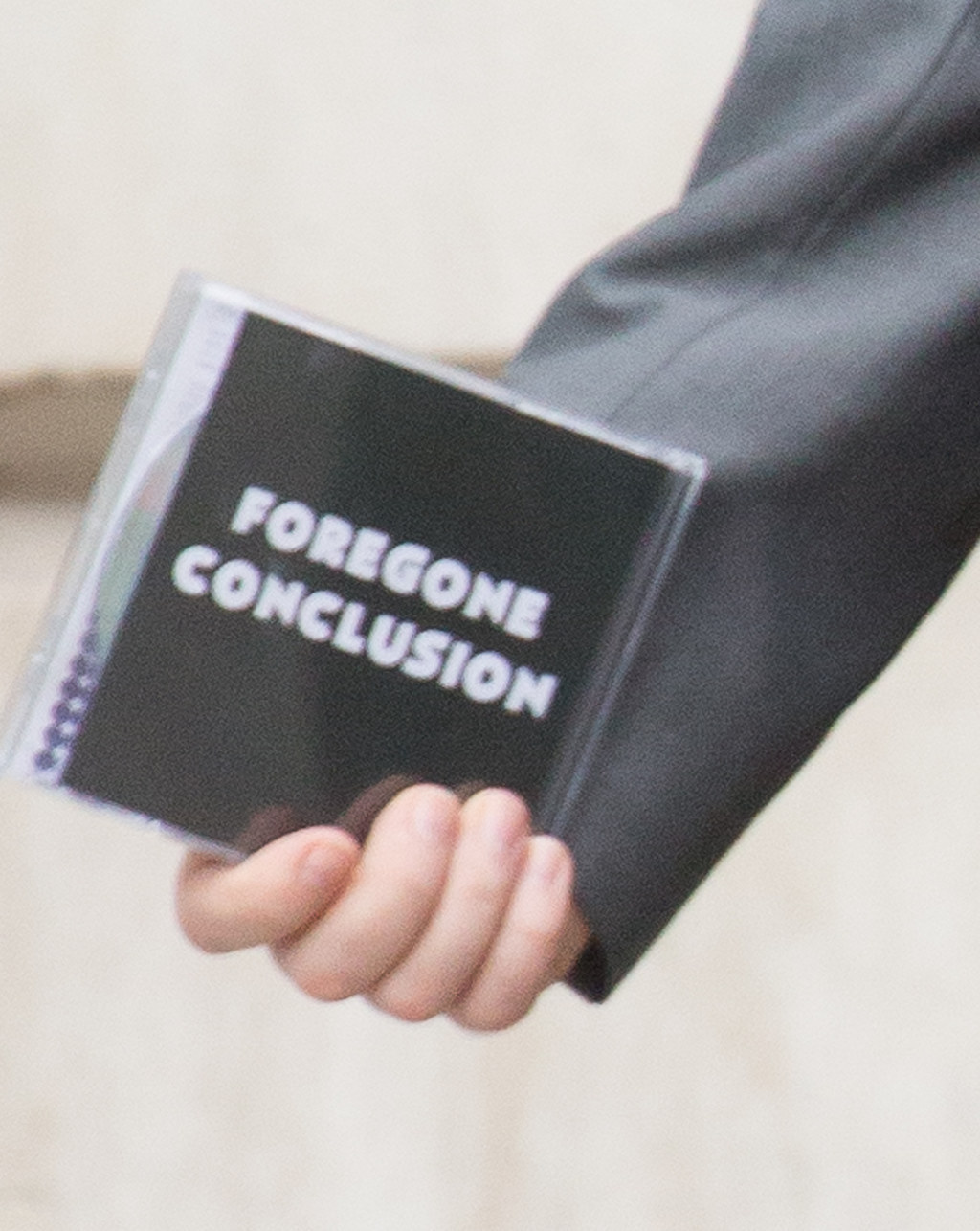 Remember?! Brent's band, composed of himself and Craig 'Mammogram' Monkford!!!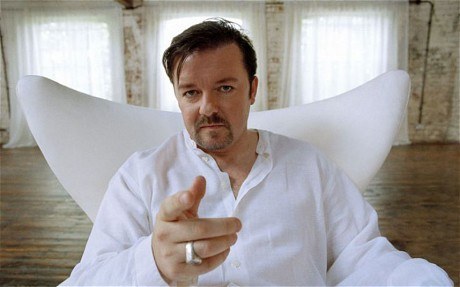 OF COURSE YOU REMEMBER.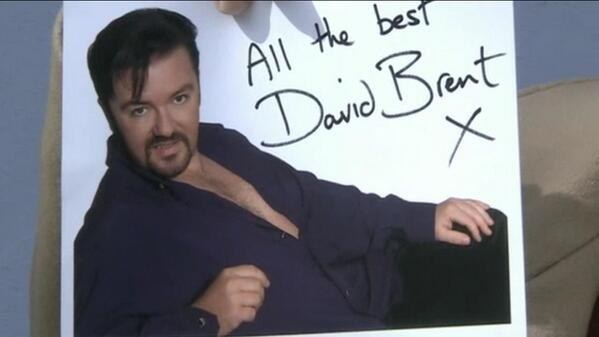 OK whatever, if you don't know him by now, you will never, never, never know him, oooooo.
But will this new chapter in Brett's life be amusing? Will it live up to our expectations? WILL HE DANCE?
Seems like...a foregone conclusion.