Hot off the show's Golden Globe wins for Best TV Drama and Best Actress in a TV Drama (Elisabeth Moss), Hulu has released three first-look photos of the second season of The Handmaid's Tale. And if you thought the second season might take it down a notch, you were mistaken.
In one photo, Offred is covered in blood, standing in a room with a look of defiance — or maybe defeat — on her face.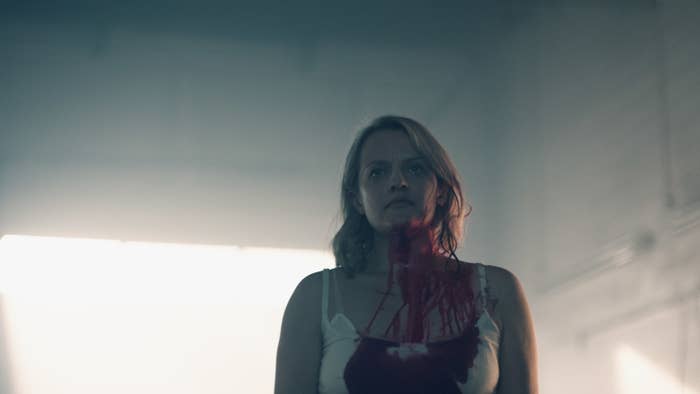 In another, a line of people march along the countryside. This could be the Colonies, the dreaded land we've heard so much about but never seen.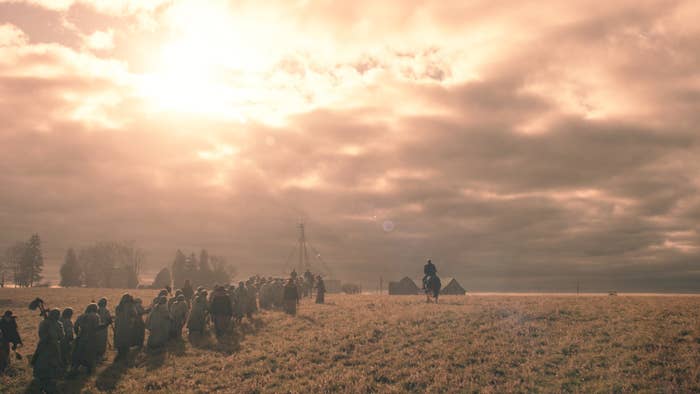 And in the third and final first look, we see a group of (assumedly) Handmaids marching through a graveyard, with their faces covered.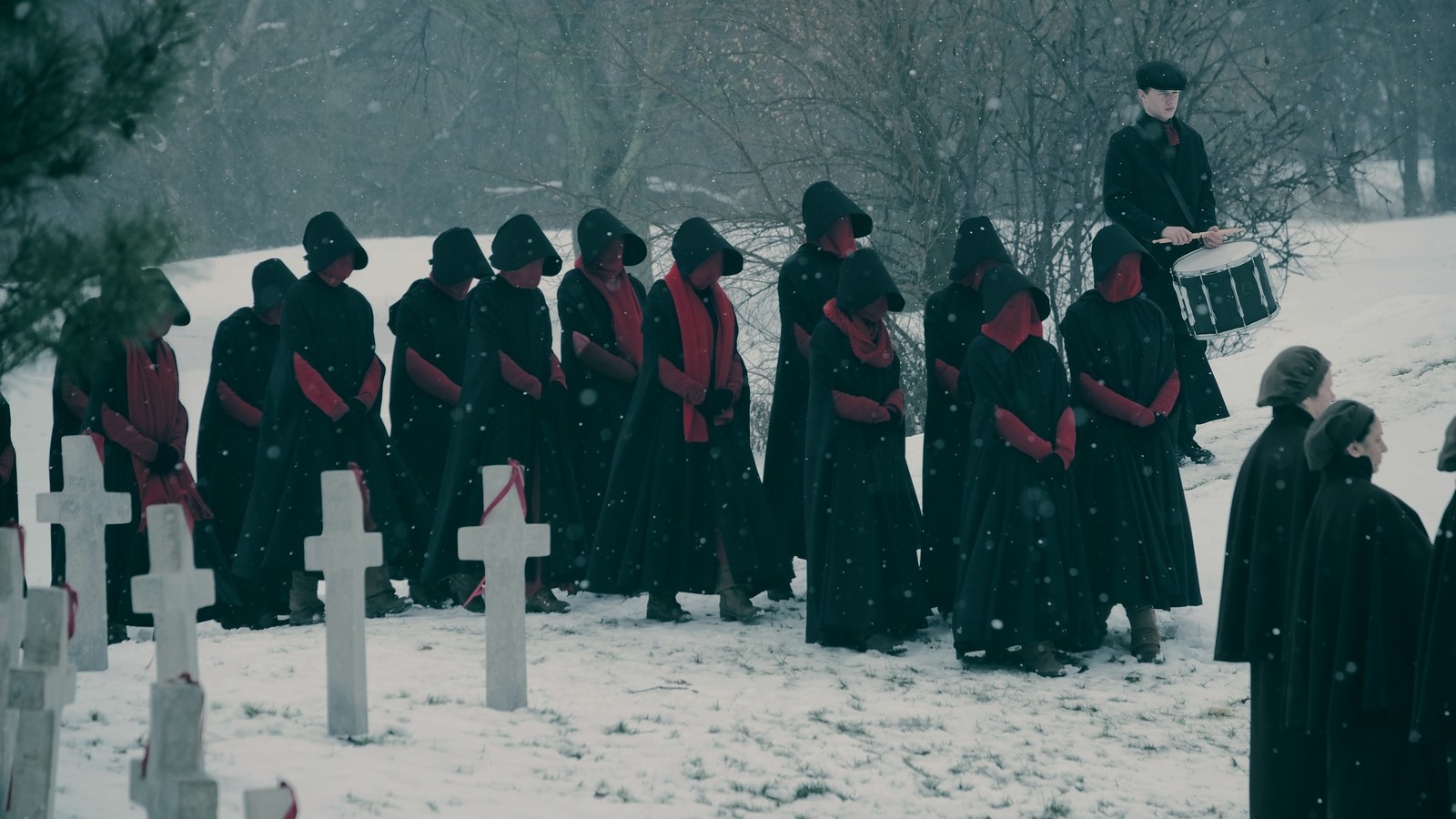 Don't worry, the new season won't premiere until April, so you have some time to get your fear/excitement under control.