I Want Someone To Love Me Like Nick Offerman Loves This Puppy
My heart, my soul.
Everyone knows that the single greatest scene in Parks and Recreation is when a puppy licked Ron Swanson on his mustachioed mouth.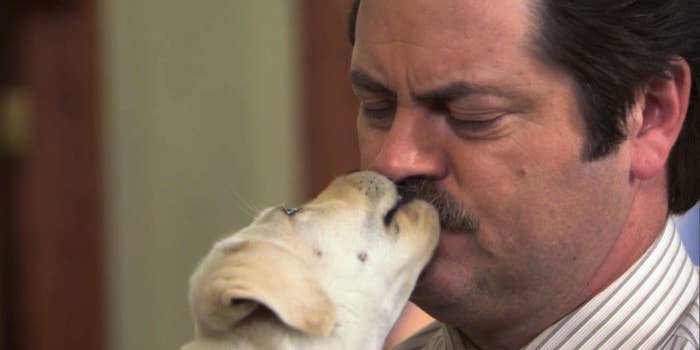 Well, IRL Ron Swanson, aka Nick Offerman, is currently promoting two films at Sundance. One of the films, White Fang, is an animated feature that's told through the eyes of an orphaned dog.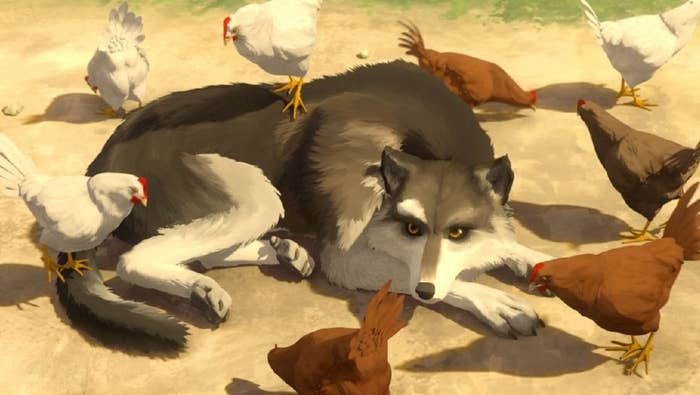 And the filmmakers brought two Arctic Rescue dogs to the Sundance premiere this weekend.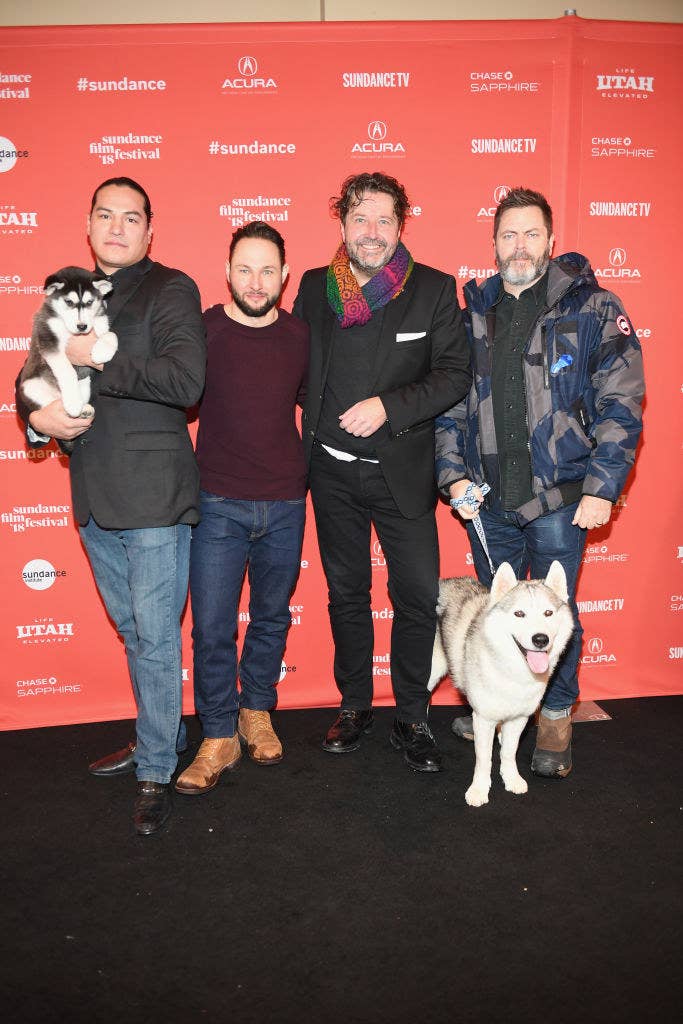 The adult dog, Shazam, is a former Arctic Rescue dog who's found his forever home. But the puppy, who's been nicknamed White Fang, hasn't been adopted yet.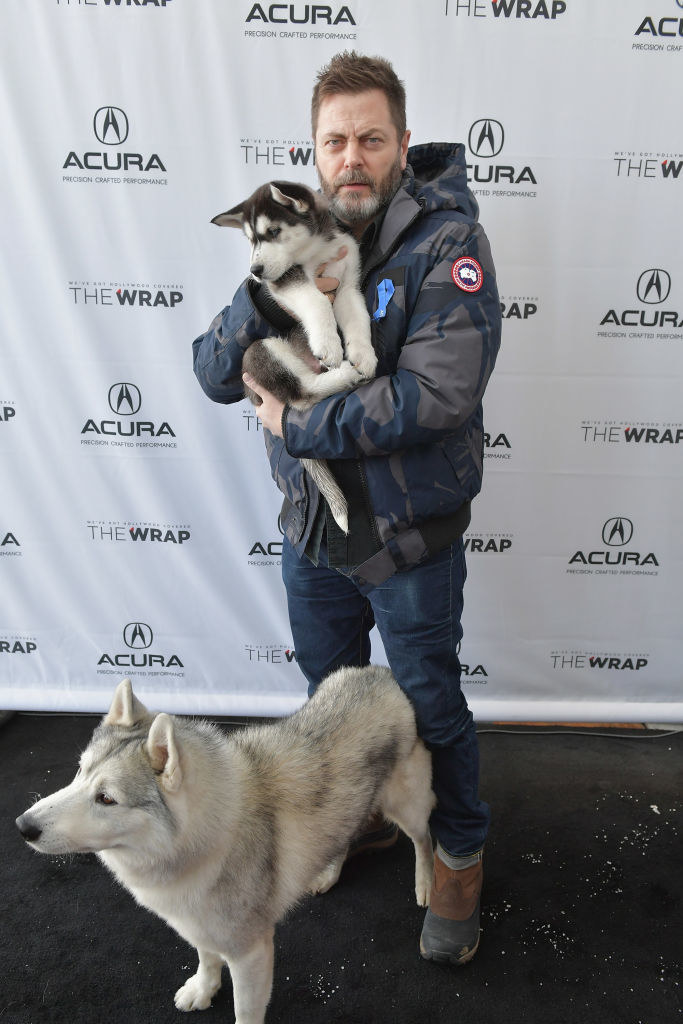 And so Nick Offerman has been walking around Park City, Utah, cradling smol orphan White Fang in his manly arms.
My heart.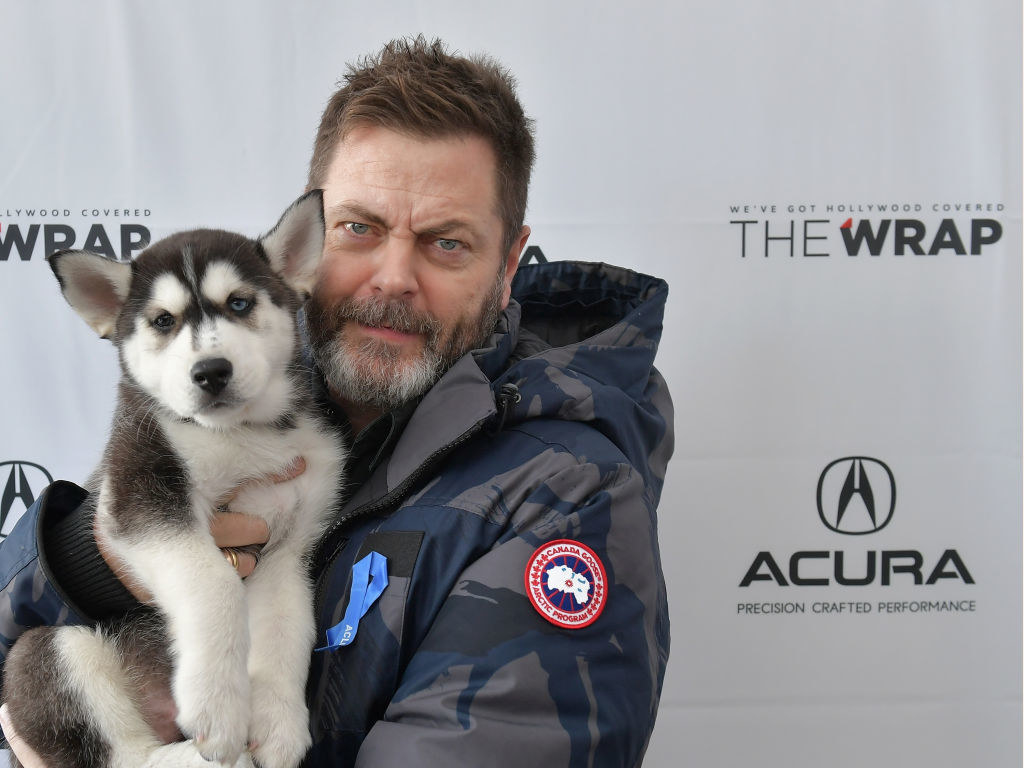 My soul.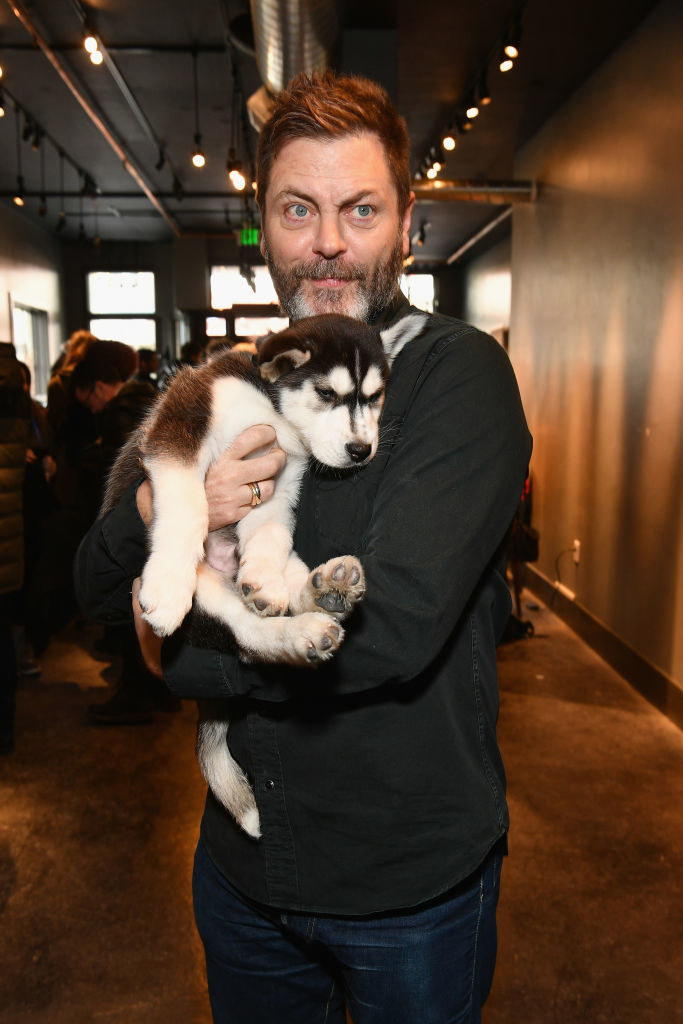 Look at these two cinnamon rolls.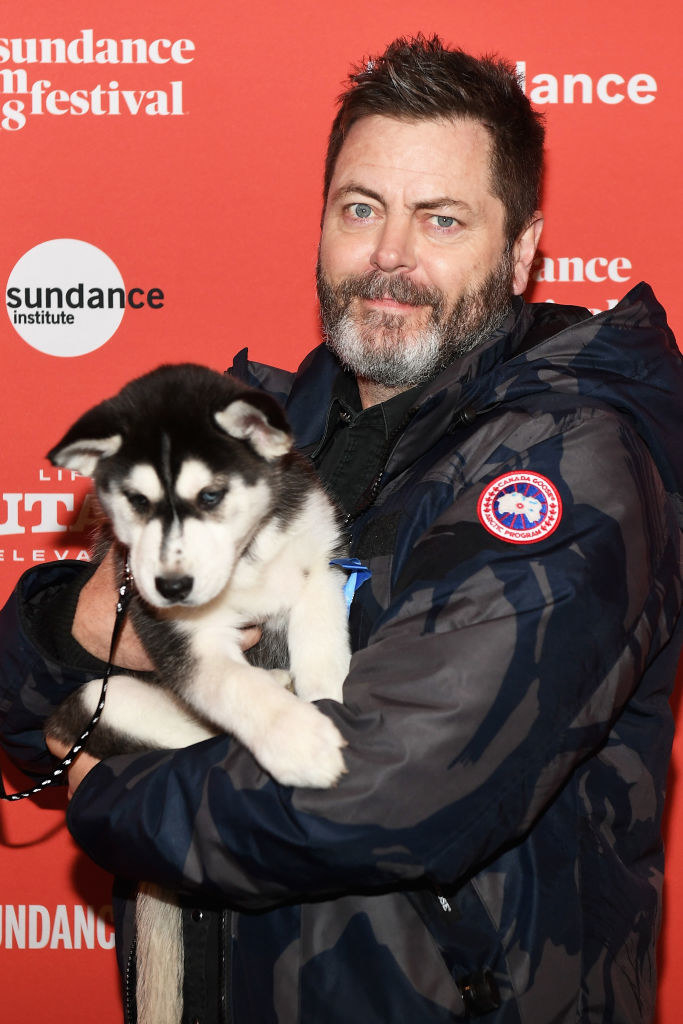 Just two very good boys hanging out.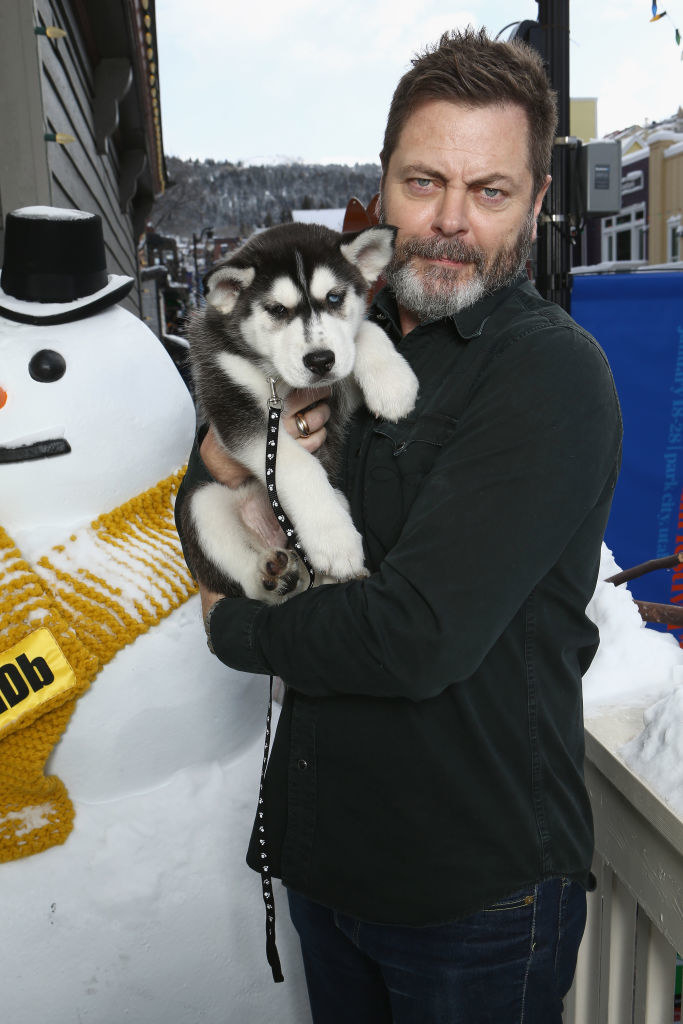 I'm so invested in this friendship.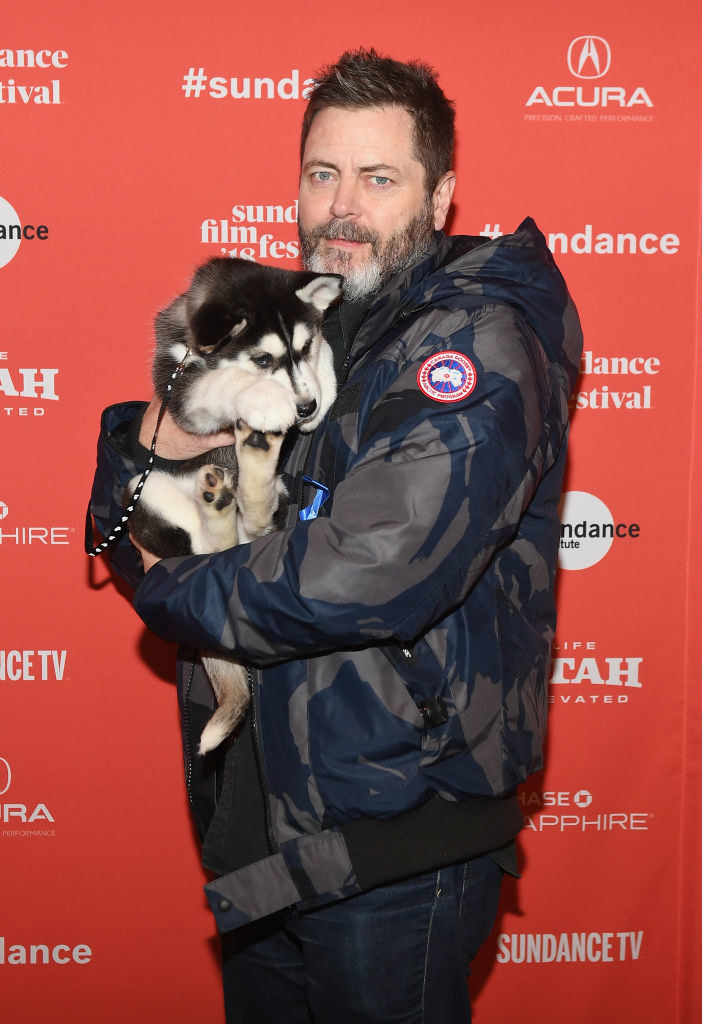 And Offerman even let White Fang lick him on the mouth, just like Ron in Parks and Rec.