1.
The intro featured a stirring rendition of Stephen singing "The Star-Spangled Banner" next to a sad-looking umpire...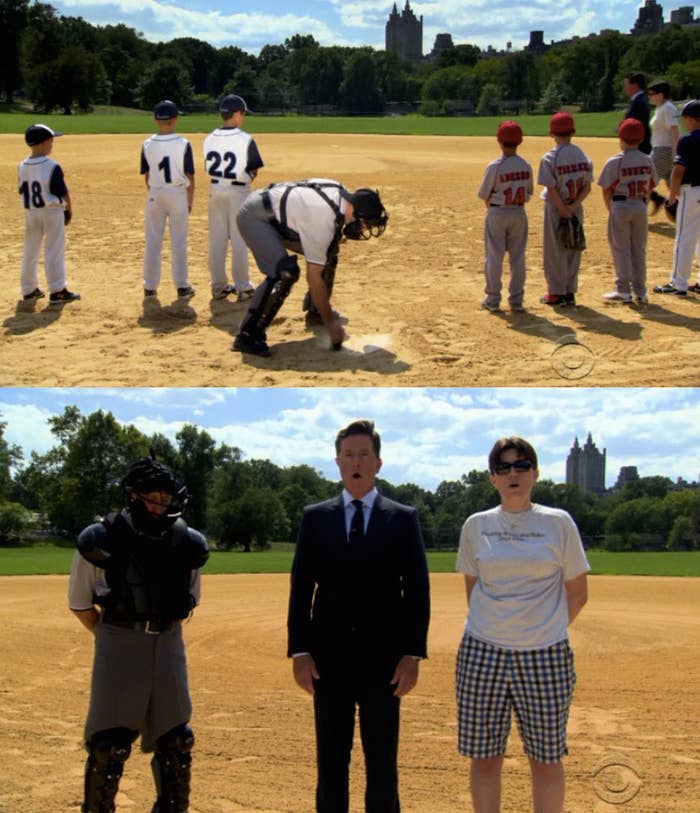 3.
Then Stephen did this high kick with Jon Batiste during the opening number.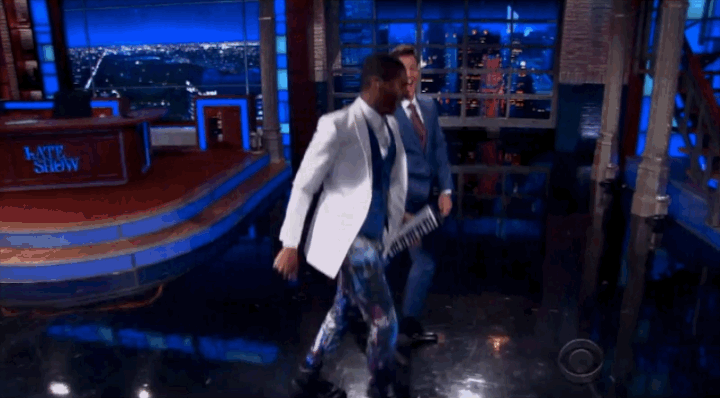 4.
And this perfect, adorable spin.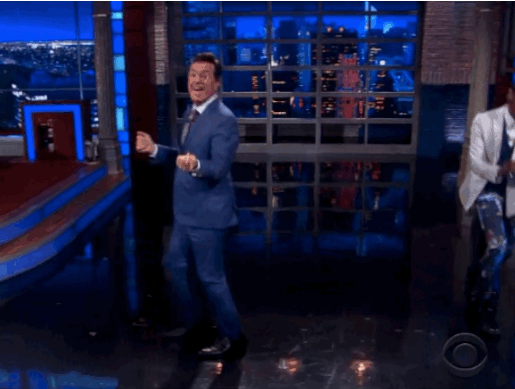 5.
And then gave this grin like, "Can you believe it, guys? Here we are."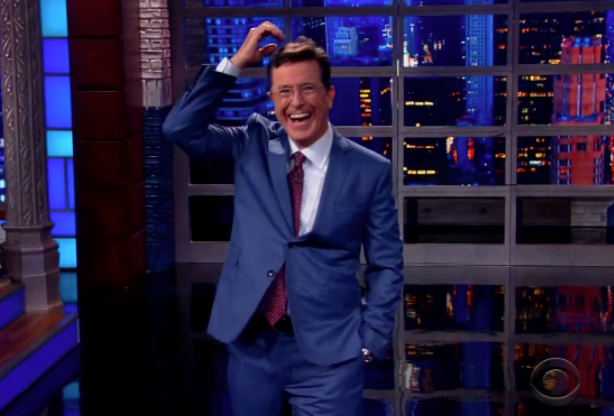 6.
Also, the opening sequence is sick.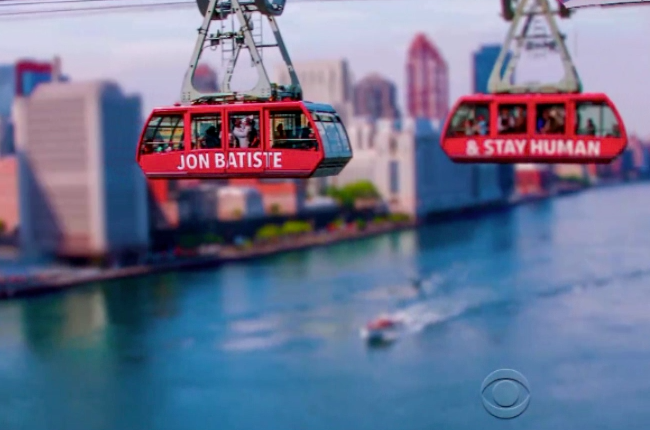 7.
Almost as sick as the opening monologue.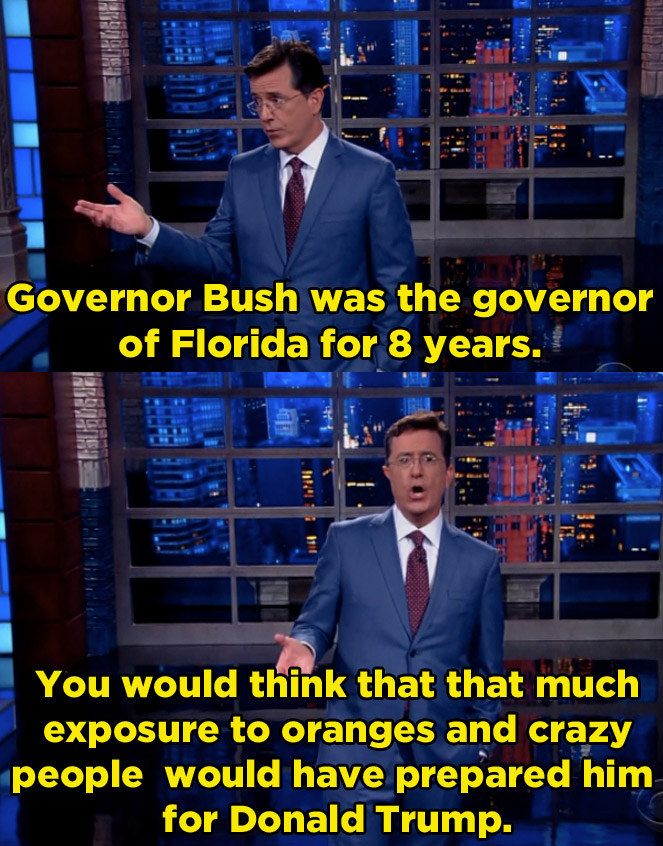 8.
And the night began with a touching tribute to David Letterman.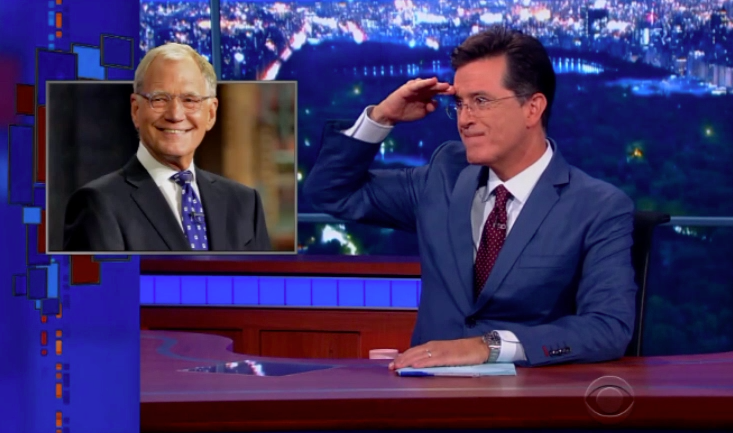 9.
And we got to see Stephen behind HIS BRAND-NEW DESK, YAAASS!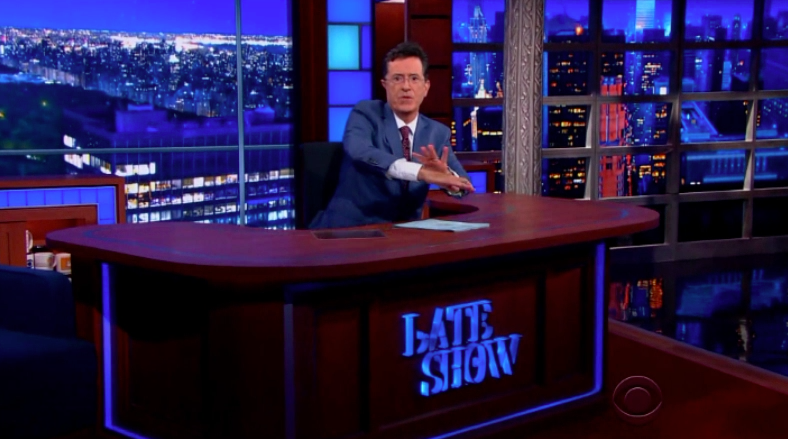 10.
Jimmy Fallon wished him luck from all the way over at NBC.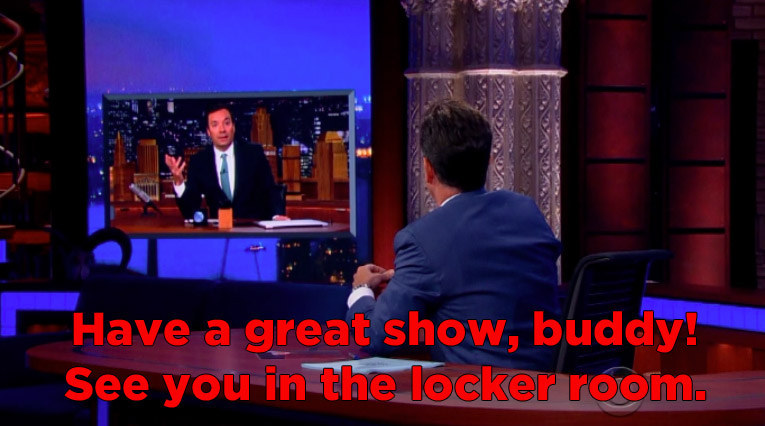 11.
And we got to see some of the cool set decorations, like Stephen's Captain America shield, and the pennant his mother got when she attended Martin Luther King Jr.'s "I Have a Dream" speech in 1968.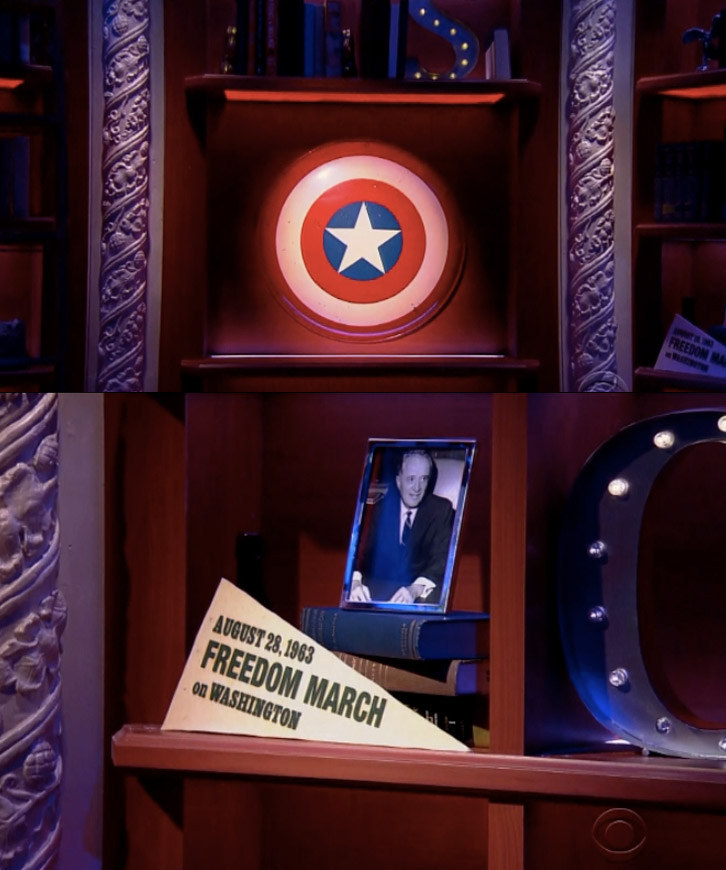 12.
Then Stephen ate a bunch of Oreos in the name of pointing out all the wild things Donald Trump has said throughout his presidential campaign.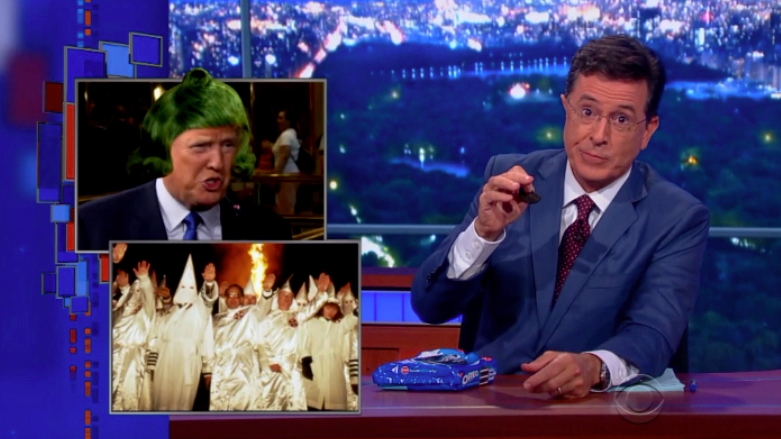 13.
And George Clooney helped him clean up.
14.
Right after Stephen jabbed him about what he was wearing.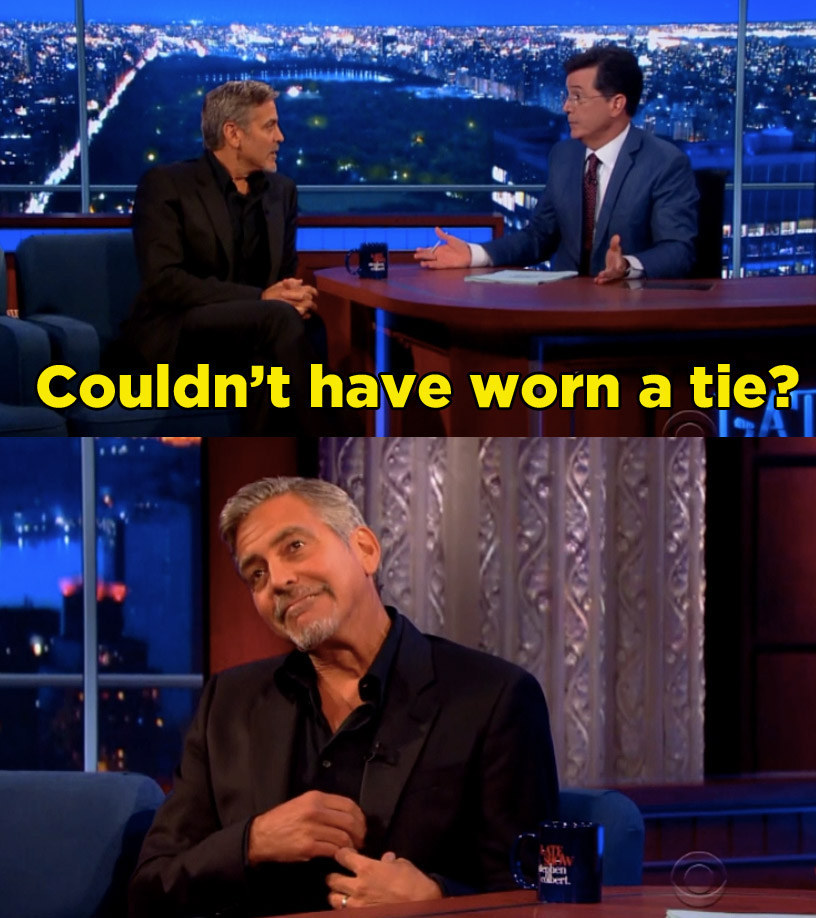 15.
Seriously, such great jabs.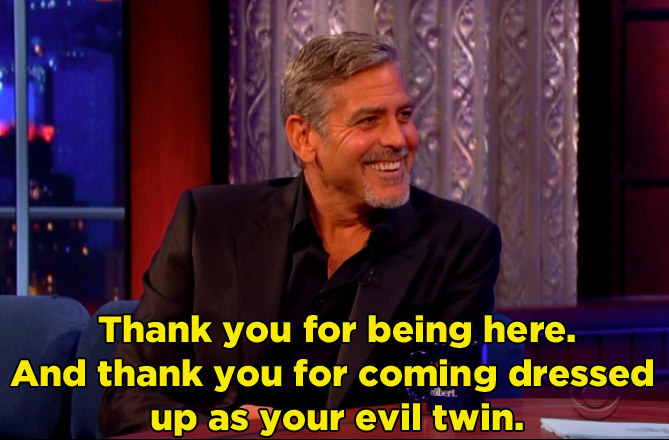 16.
And, in perhaps the most important moment of the evening, Stephen called George Clooney "arm candy." 💪🍭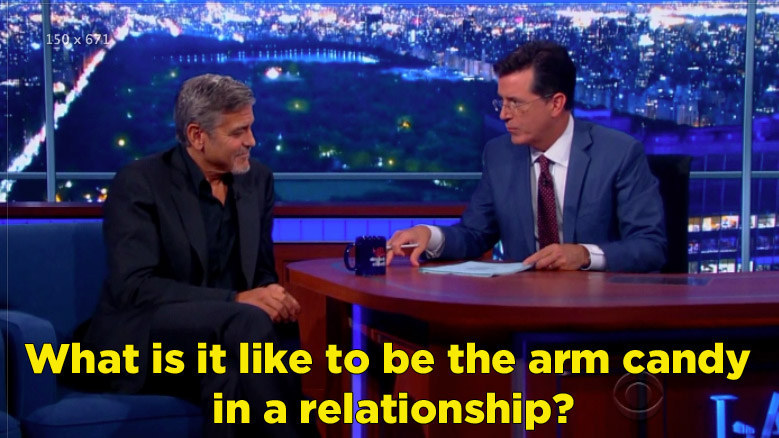 17.
And gave him a truly wonderful belated wedding gift.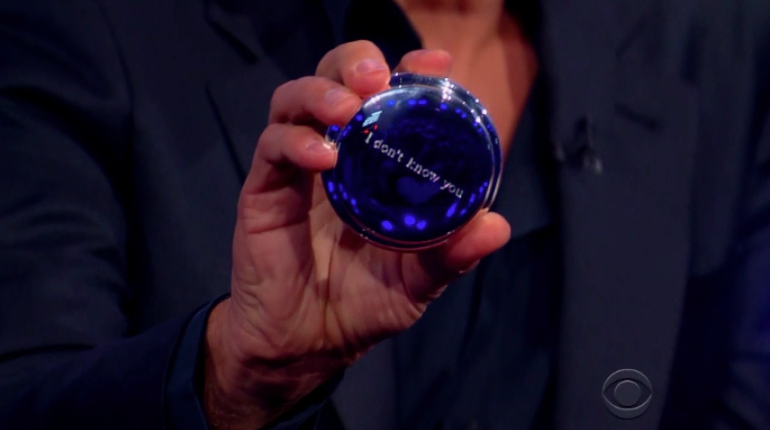 19.
And it actually looked pretty good — can we get some kind of Decision Strike movie soon?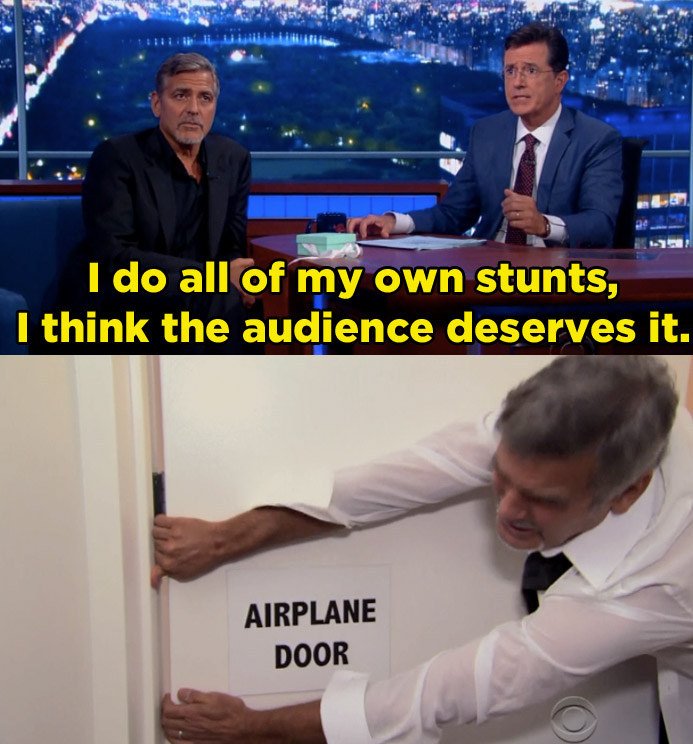 20.
Jeb Bush was so close to getting them to clap.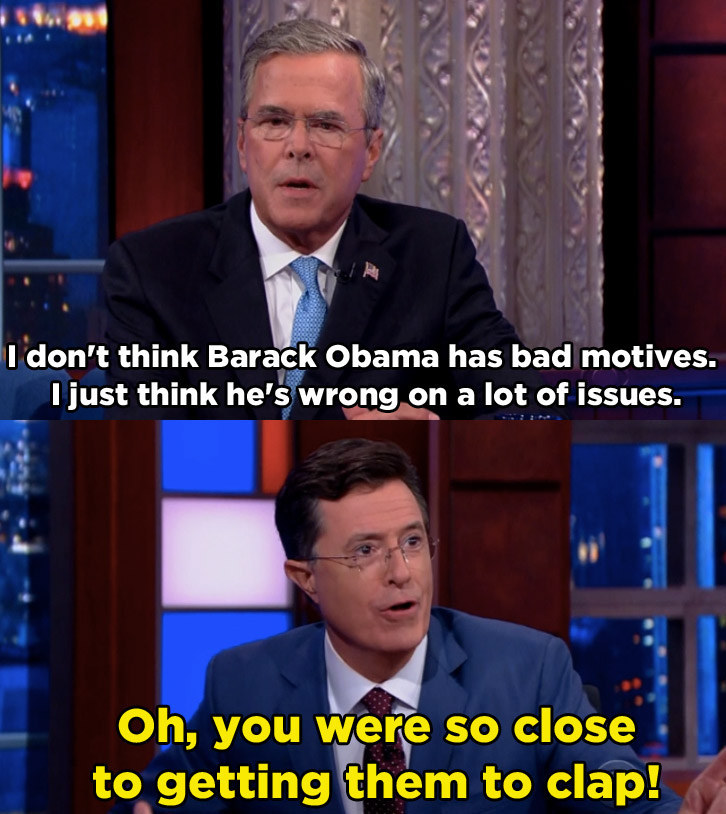 21.
And Mavis Staples ended the evening's guest roster.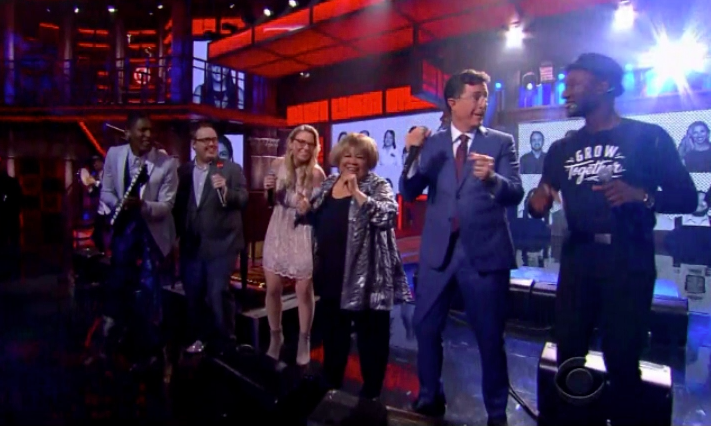 22.
Then Jimmy and Stephen actually did meet up in the locker room later on.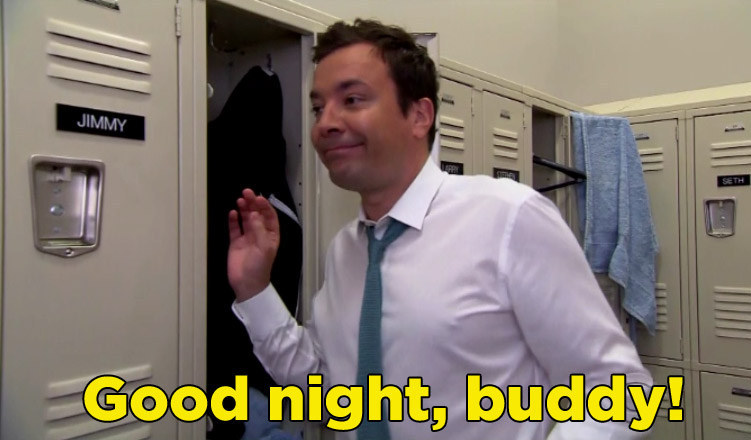 23.
And Jon Stewart helped his old friend close out the first episode of The Late Show With Stephen Colbert.