Emily Blunt, a newly minted U.S. citizen, stopped by to chat with Jimmy Kimmel about her swearing in ceremony, which included a cameo by Matthew McConaughey.
It just so happened that Emily was sworn in on the same day as Matthew McConaughey's wife, Camila Alves.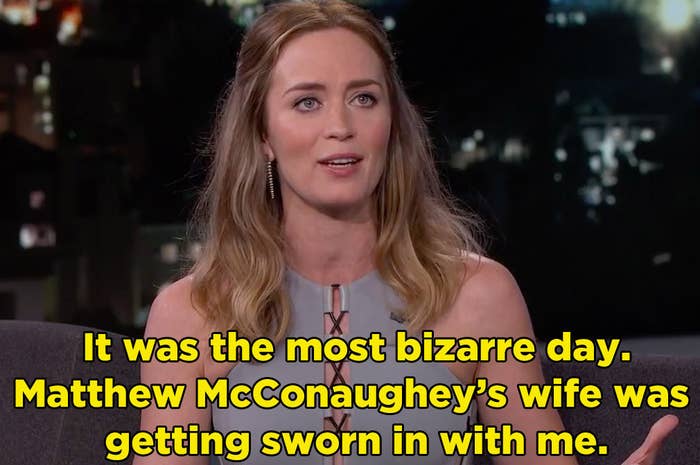 And he showed up looking very casual.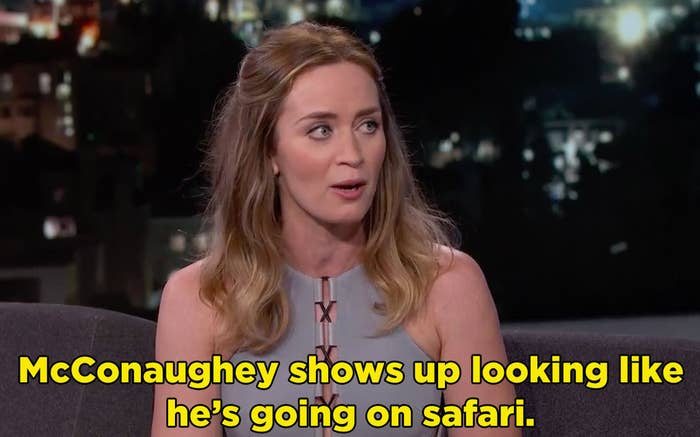 And was very, very into the ceremony.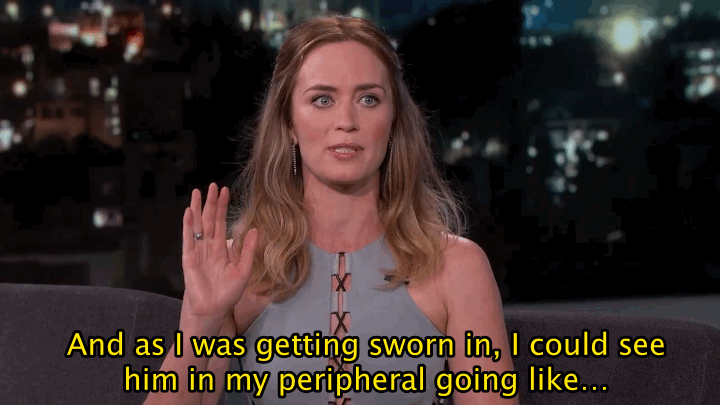 Welcome, Emily. America embraces you.