Lupita Nyong'o Ate Part Of Her "Star Wars" Costume For Lunch Every Day
She literally became Maz Kanata.
Lupita Nyong'o stopped by The Ellen DeGeneres Show to finally dish about her mysterious new role in Star Wars: The Force Awakens, how she landed the part, and how she ate part of her costume every day.
The same week that she won the Oscar for 12 Years a Slave, Lupita auditioned for J.J. Abrams' big new mystery project.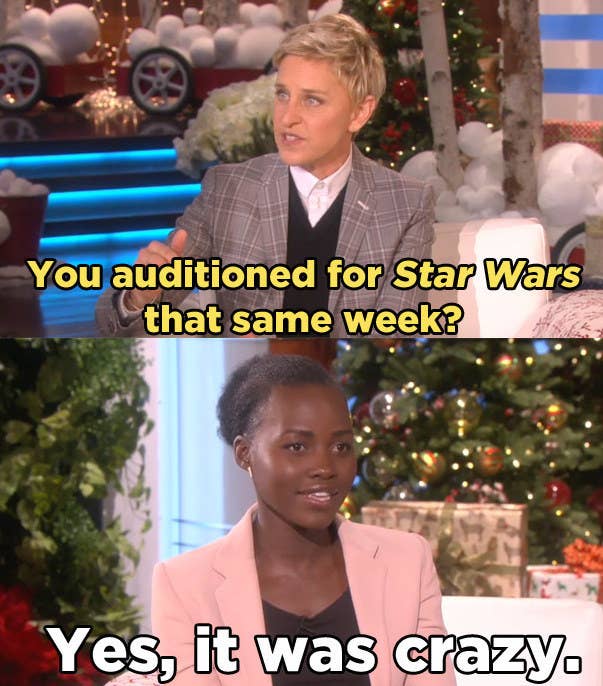 But she had no idea she was auditioning for Star Wars — it was all very hush-hush.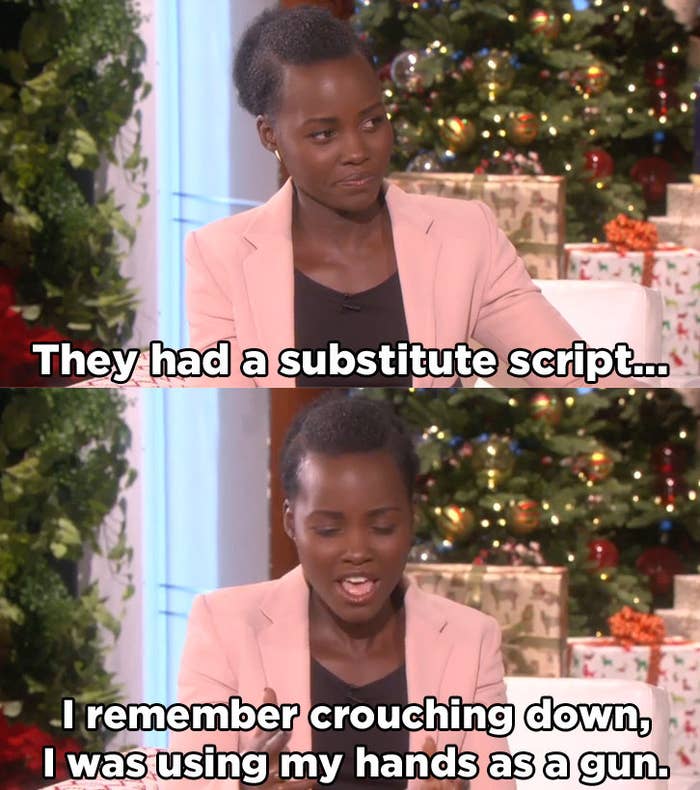 Two months later, she got the call that she had landed the part, and Lupita began her journey into motion capture as the character Maz Kanata.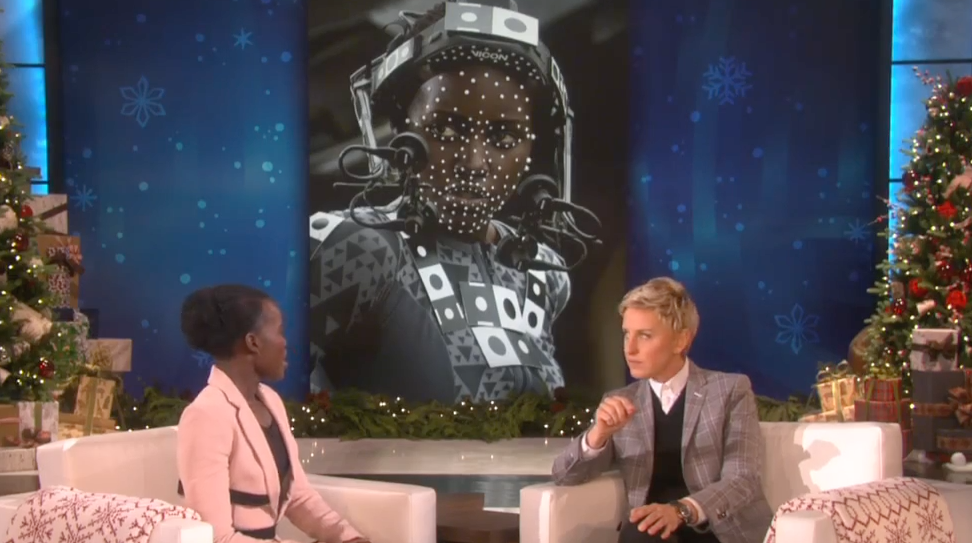 It took about one hour to apply all the stickers every day, and they went everywhere, including on her teeth. So obviously Lupita couldn't take them off when she ate.
The solution? She just ate the dots.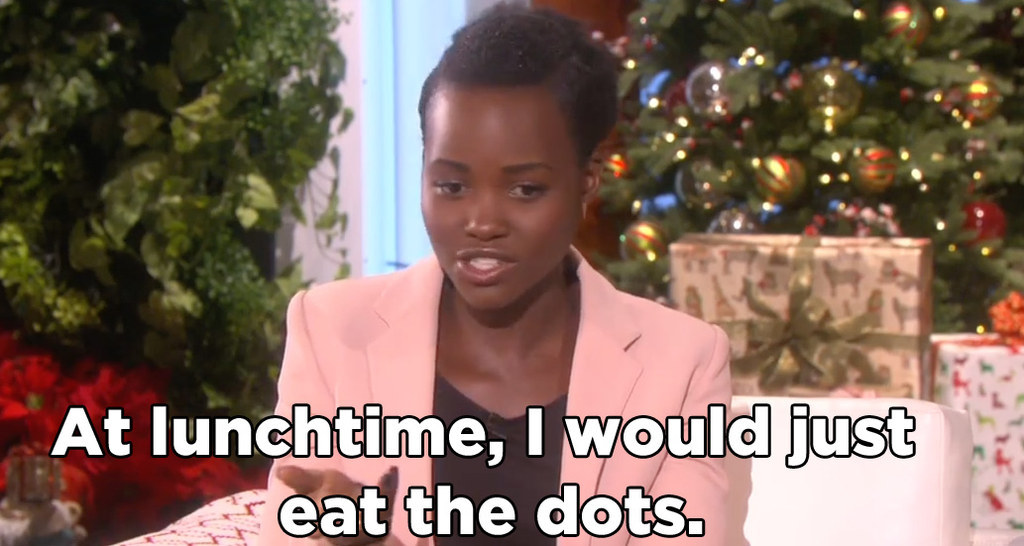 And then they'd just, ya know, reapply them.