As you probably know, Riverdale stars Lili Reinhart (aka Betty Cooper) and Cole Sprouse (aka Jughead Jones) are in a secret-ish relationship.
There's been some fan speculation recently that Lili might be pregnant, from misinterpreting Sprouse's tweets...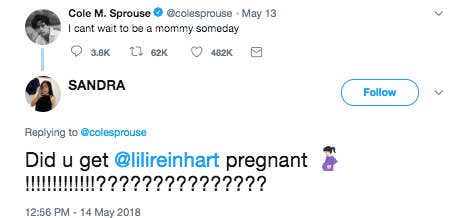 ...to closely examining Reinhart's body in photos. Speculation seemed to start with a photo Sprouse took of Reinhart back on April 17, and what appears to be a recent fan photo of the couple added fuel to the fire.

Reinhart, who's often taken to Instagram to directly address her fans on issues from photoshopping to living with cystic acne, shut down the rumors on her Instagram Story: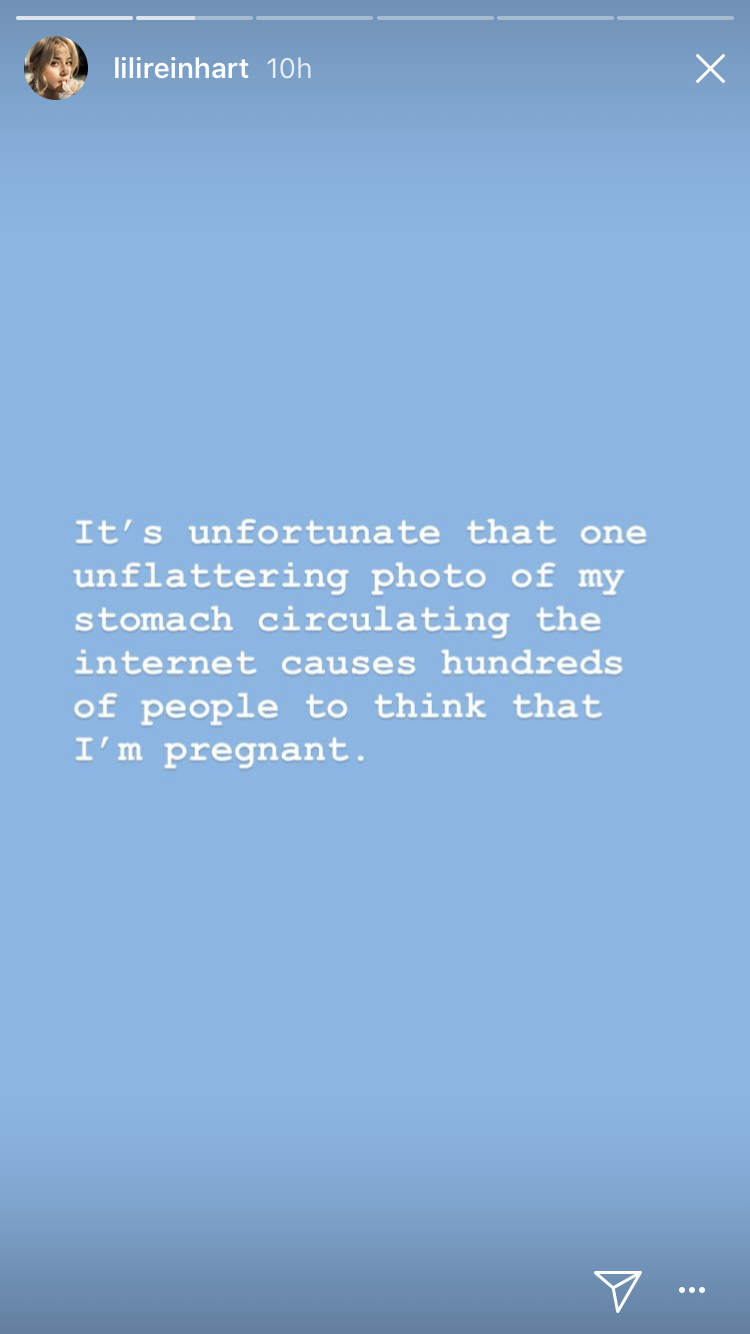 "This is just my body," she wrote. "And sometimes I'm bloated. Sometimes an unflattering photo is taken of me. Sometimes I go through periods of time where I gain weight."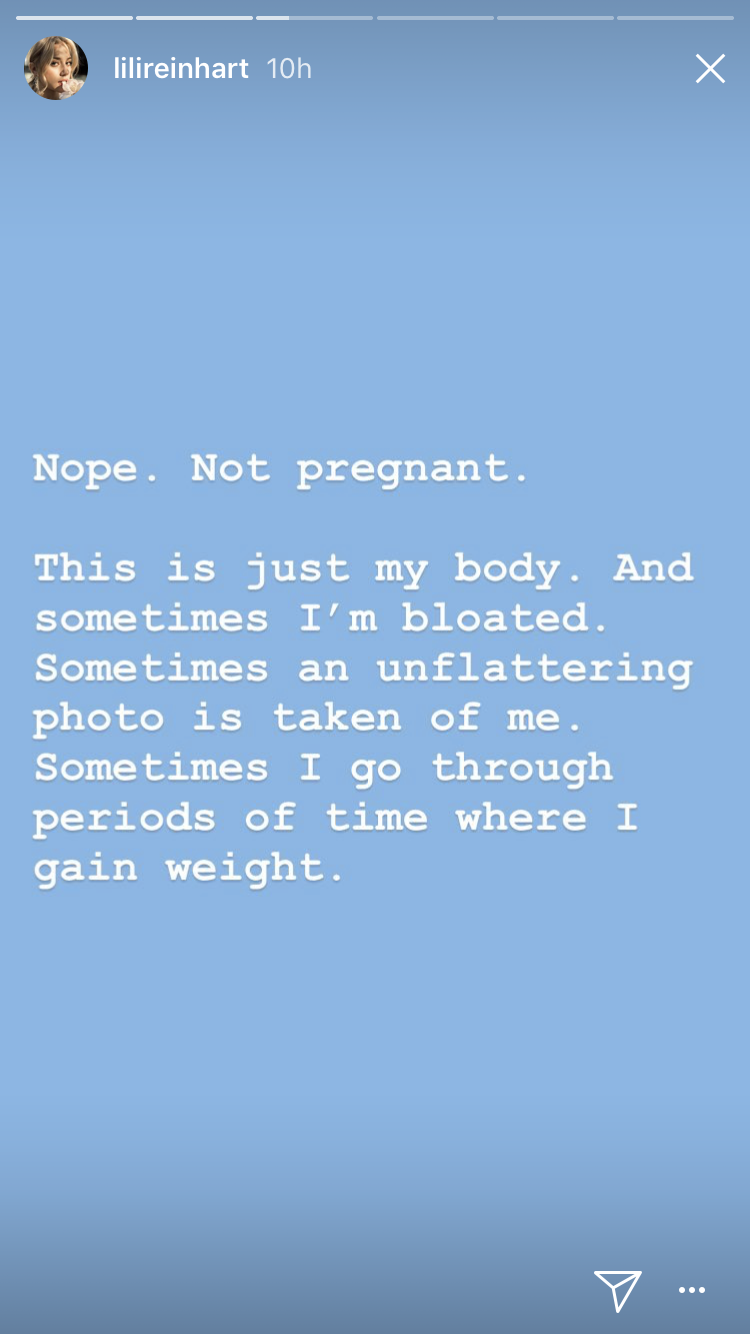 She refused to apologize to anyone for her appearance.
And urged others not to scrutinize other peoples' bodies so closely.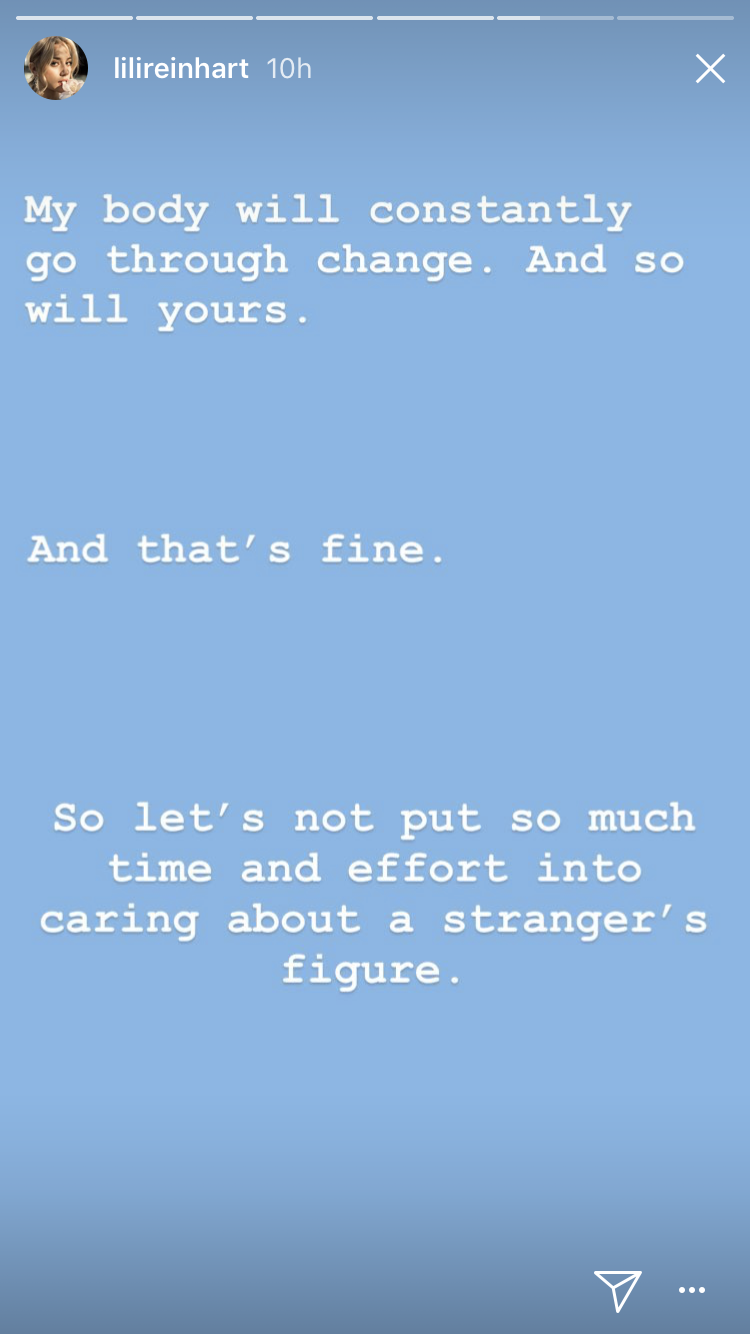 Then signed off like a queen.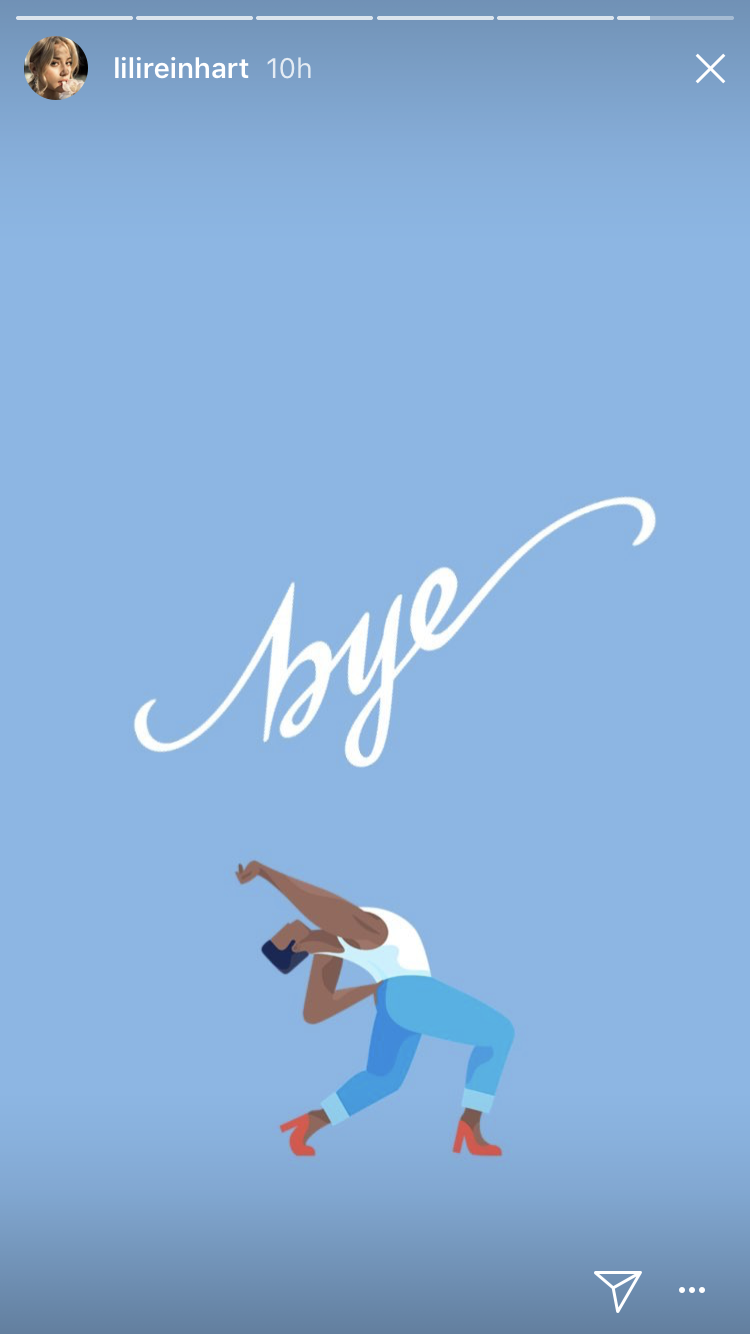 Her co-star Camila Mendes (aka Veronica Lodge) supported her IRL BFF's decision to speak out, voiced her own insecurities, and added, "Let's continue inspiring women to love their bodies."