Kate Winslet Said The Sweetest Thing About Leonardo DiCaprio On The Red Carpet
Mom. Dad.
Kate Winslet recently won a Golden Globe for her role in Steve Jobs, and she really did look genuinely shocked.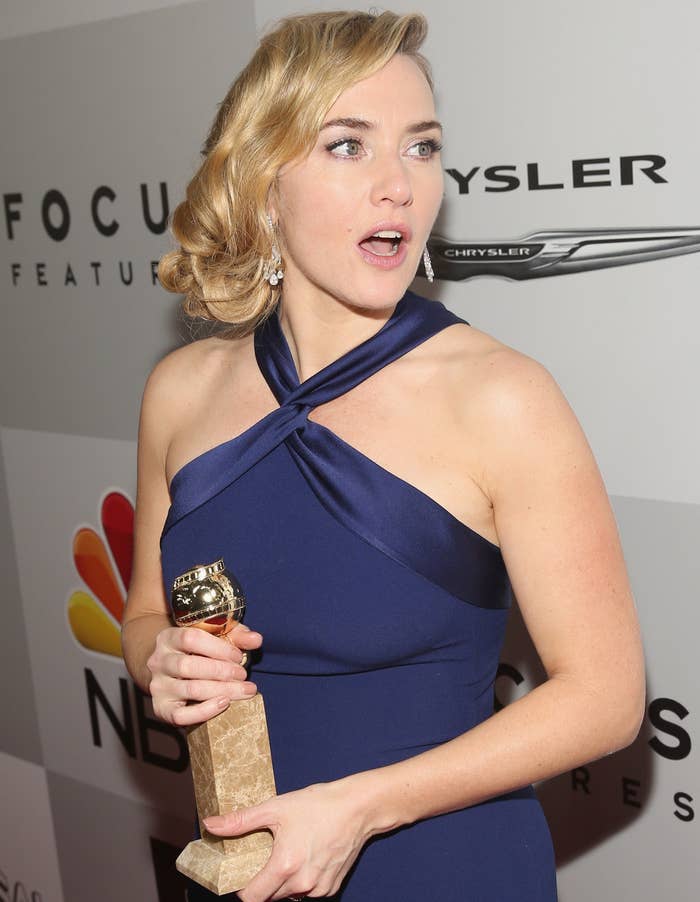 And tonight at the SAG Awards, Giuliana Rancic asked her why she was so surprised.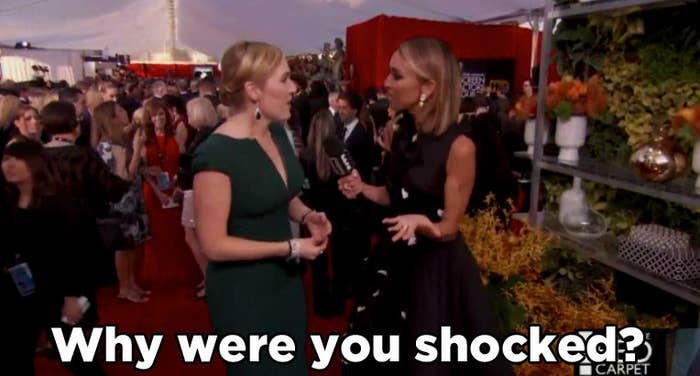 This is true friendship, this is love.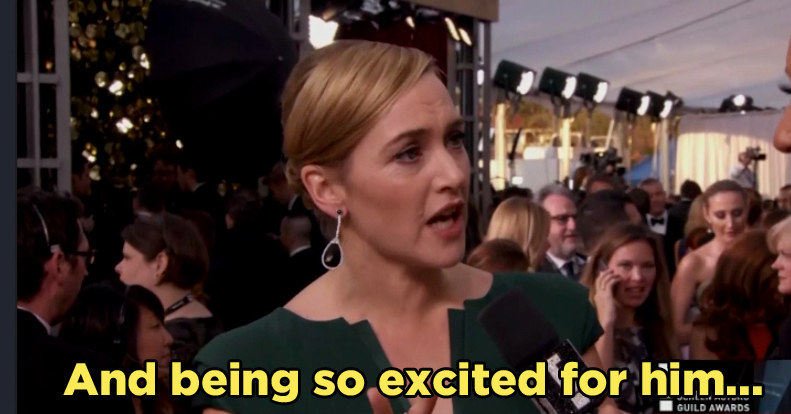 There were additional reasons for her shock. "There are other actresses who have floated in and out of the Supporting category," Winslet said, "But other consistent nominees have been Alicia Vikander, Rooney Mara..."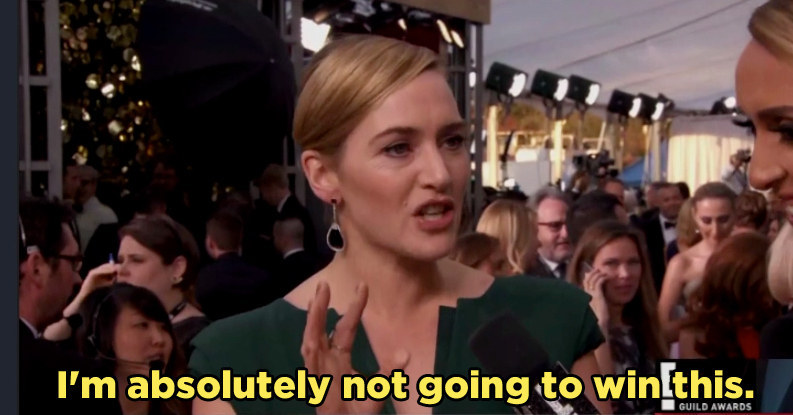 "I just thought, 'Well, one of those girls is surely going to win this, and I'm absolutely not going to win this.'"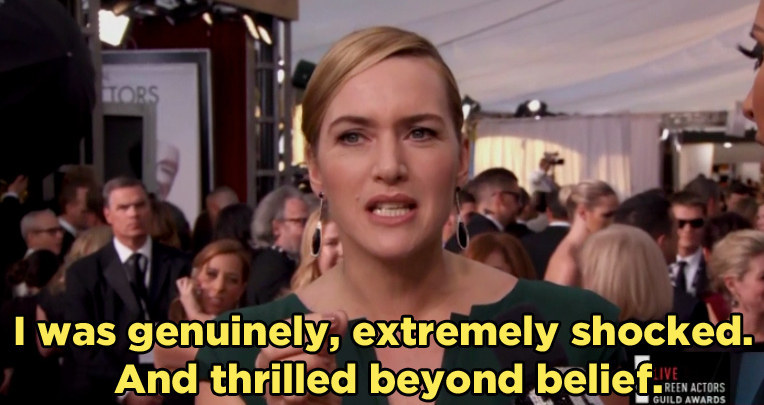 BUT THE REAL REASON IS HER DISTRACTING, ALL-POWERFUL LOVE FOR LEO.