You probably already know Kate Beckinsale, AKA Selene from the Underworld movies, amazing actress, and glamorous human being.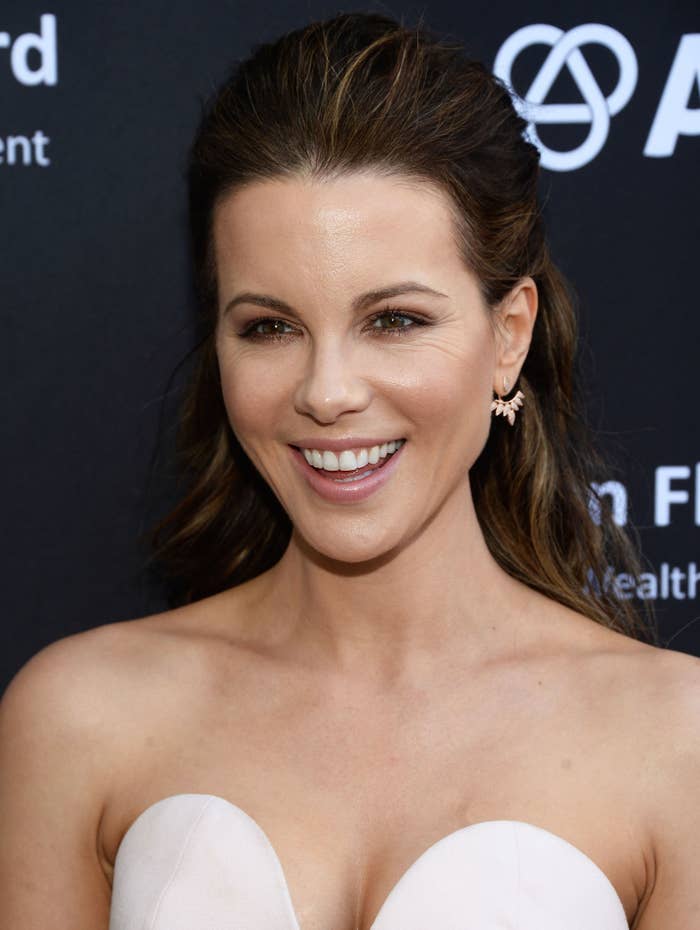 The name "Kate Beckinsale" is pretty much synonymous with "flawless." Every time she shows up to an event, not a hair is out of place.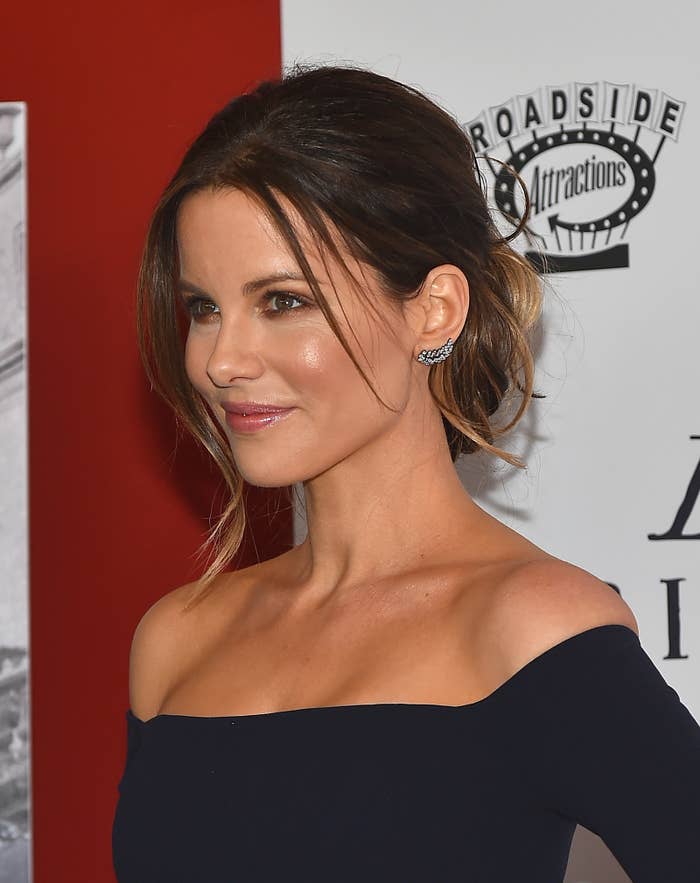 Bangs, no bangs, it doesn't matter. This woman is a picture of talent and beauty.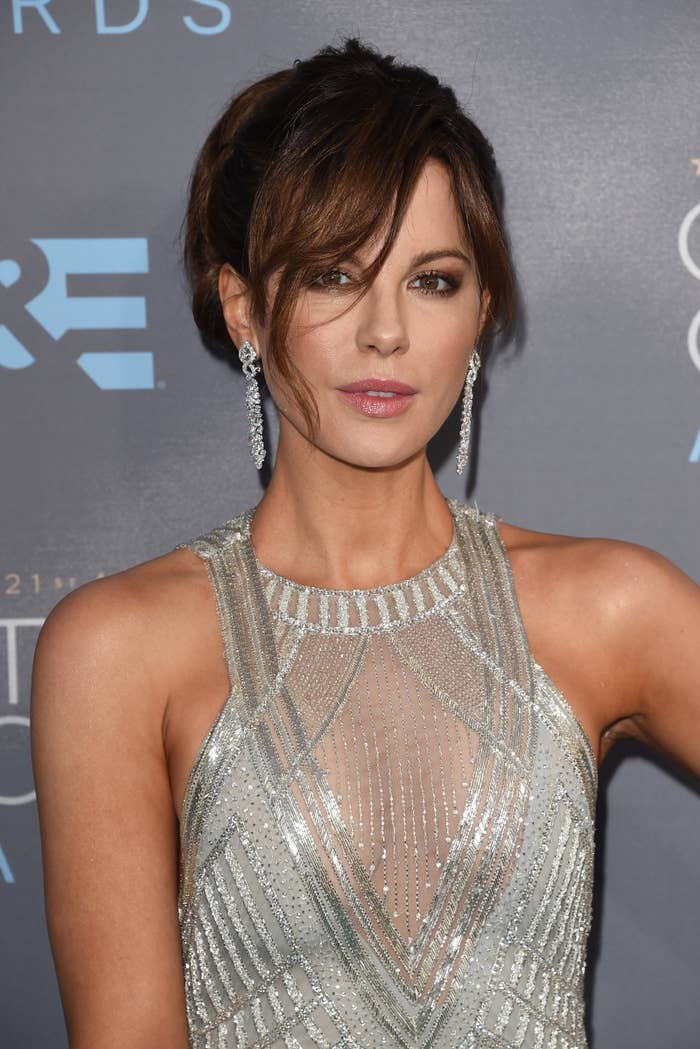 But she has never been more beautiful than when she posed in an inflatable penis costume, with a kinda confused look on her face.
It is, as inflatable penis costumes go, a very good inflatable penis costume. Anatomically, it is very correct.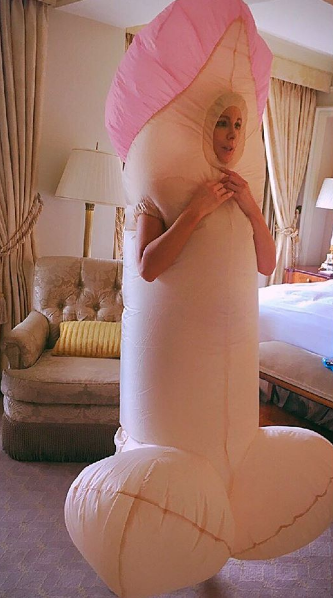 And whoever inflated it did a great job. Those balls are nice and taut.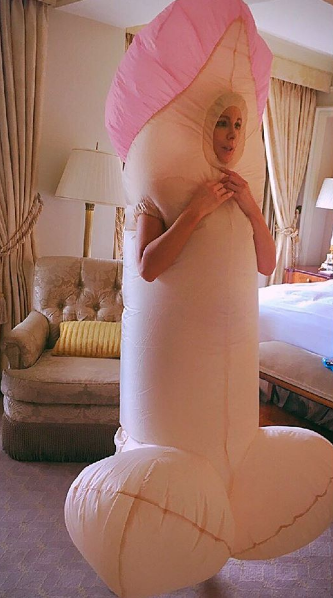 Kate does look a little unsure about being in an inflatable penis costume, but all people who achieve great things are unsure sometimes.
That does not stop them from achieving greatness.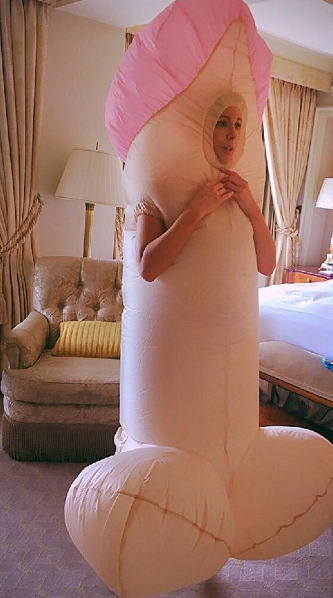 "Just a girl trying to make it in a man's world..." she wrote.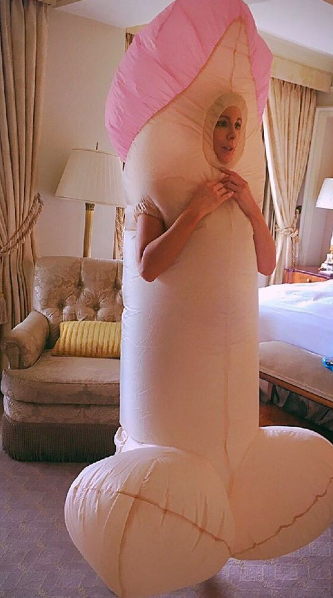 Hail, Queen Dickinsale. Long may she reign.