Josh Gad kicked things off with a stirring rendition of "I Touch Myself," dressed as Donald Trump...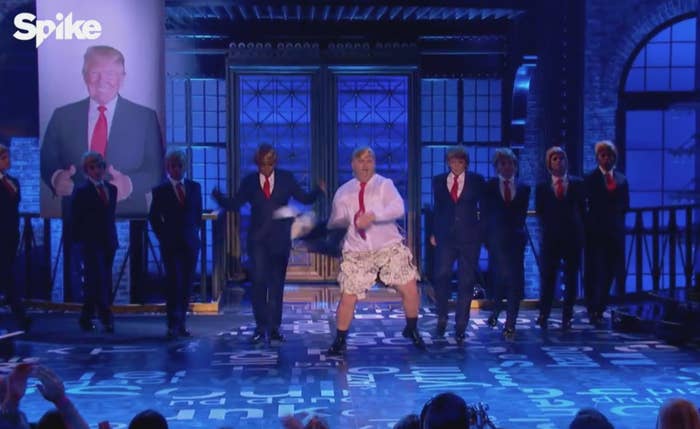 ...and made out passionately with Johnny Galecki.
LL just could not deal...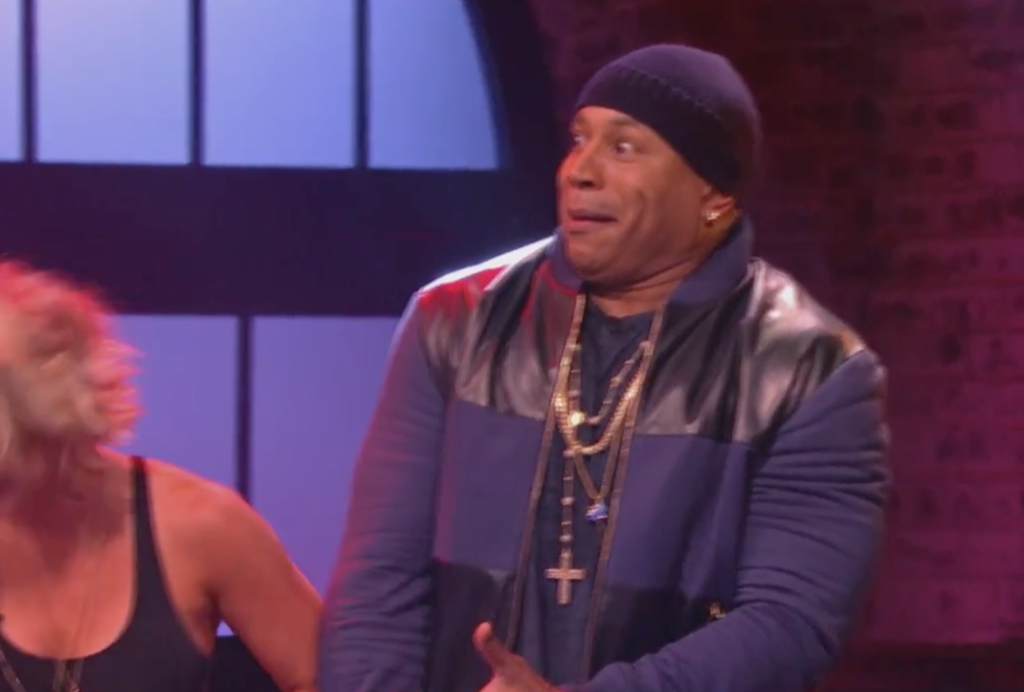 ...while Chrissy Teigen failed to shower herself in money.
But things got REAL when it was Kaley Cuoco's turn. Girl descended from the ceiling in some jungle garb...
...because she was paying homage to the one and only Britney Jean Spears by performing "Slave 4 U"!!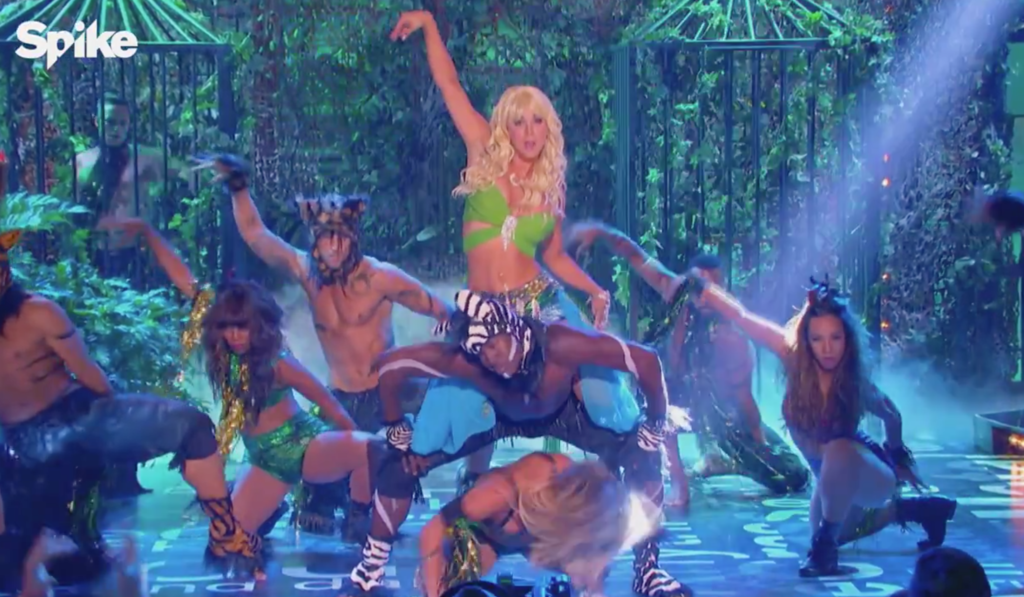 Kaley was wearing the very same outfit Britney wore when she slayed the 2001 MTV Music Awards singing the same song.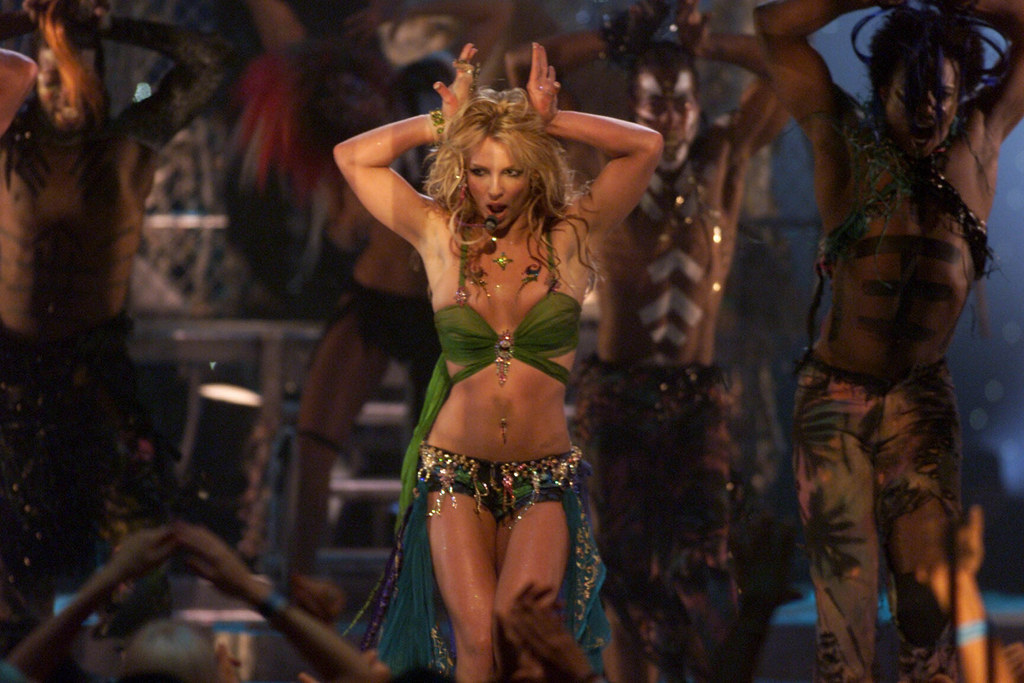 She looked good.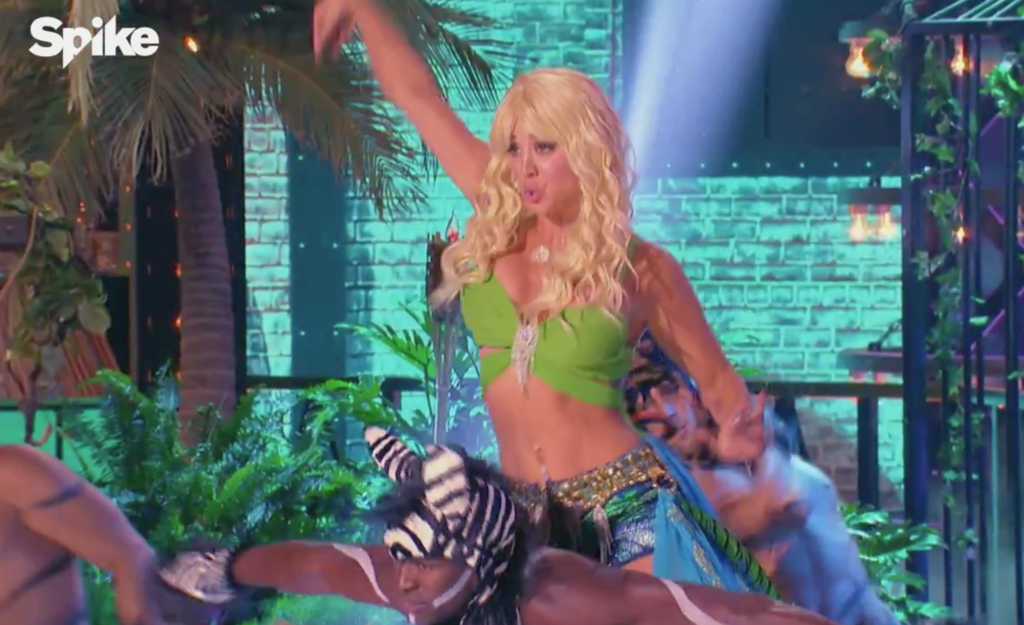 But perhaps the most iconic moment of Britney's 2001 performance was when she casually used a live snake as an accessory, and surely Kaley would never...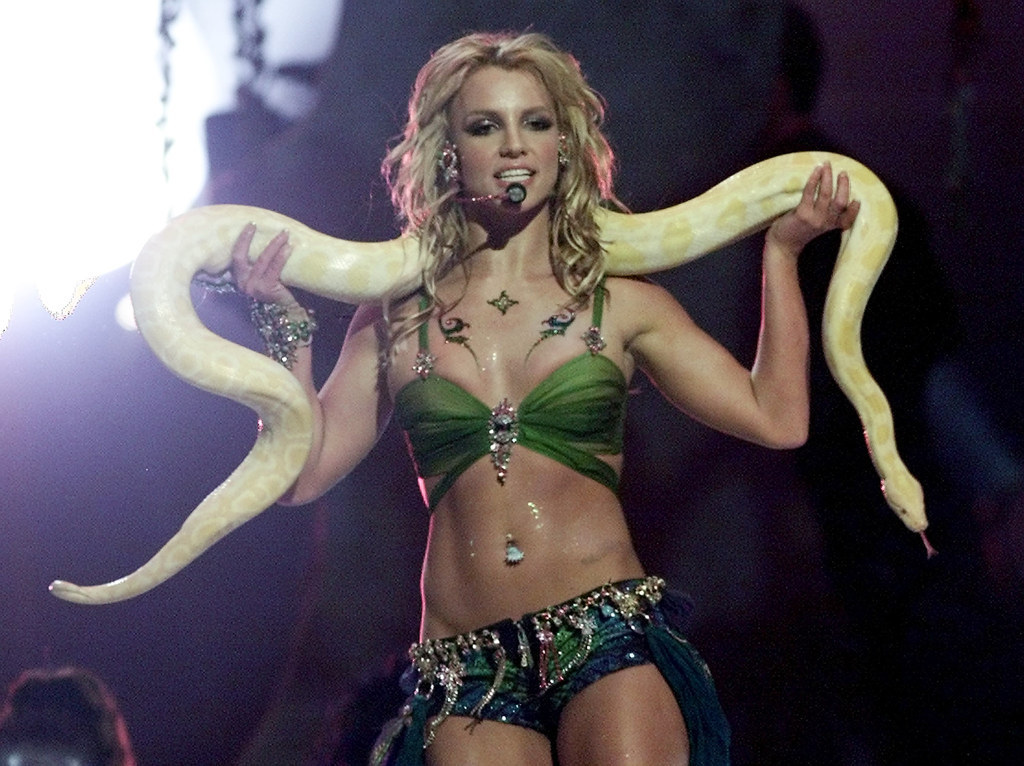 ...OR WOULD SHE?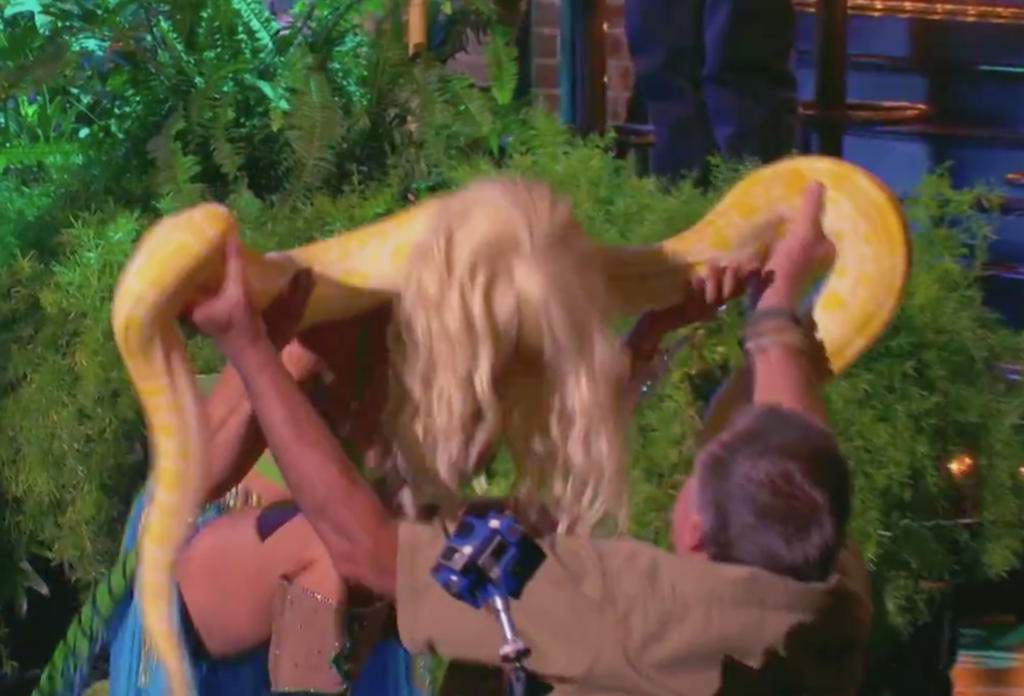 And yes, it's real. This kind of reaction cannot be faked.
Kaley Cuoco shall forever hereafter be known as Slayley Cuoco.