Things started off light, and they joked about the discomfort of wearing harnesses.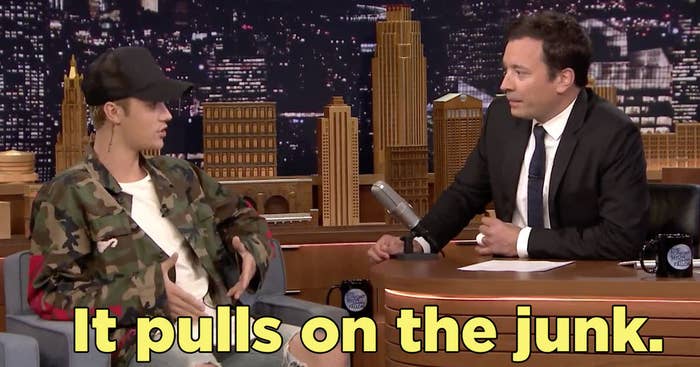 But then Jimmy brought up the subject we've all been wondering about since Sunday night: Why did Justin break down at the VMAs?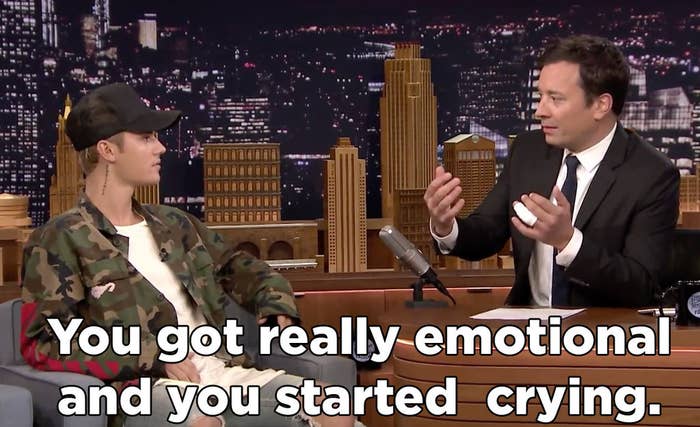 Remember? Of course you do.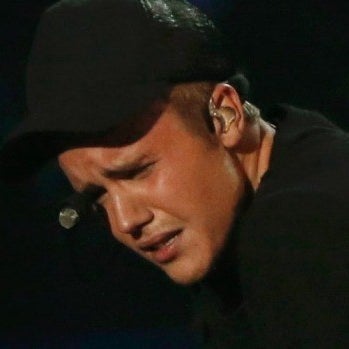 Basically, it was for a few reasons. One reason was disappointment.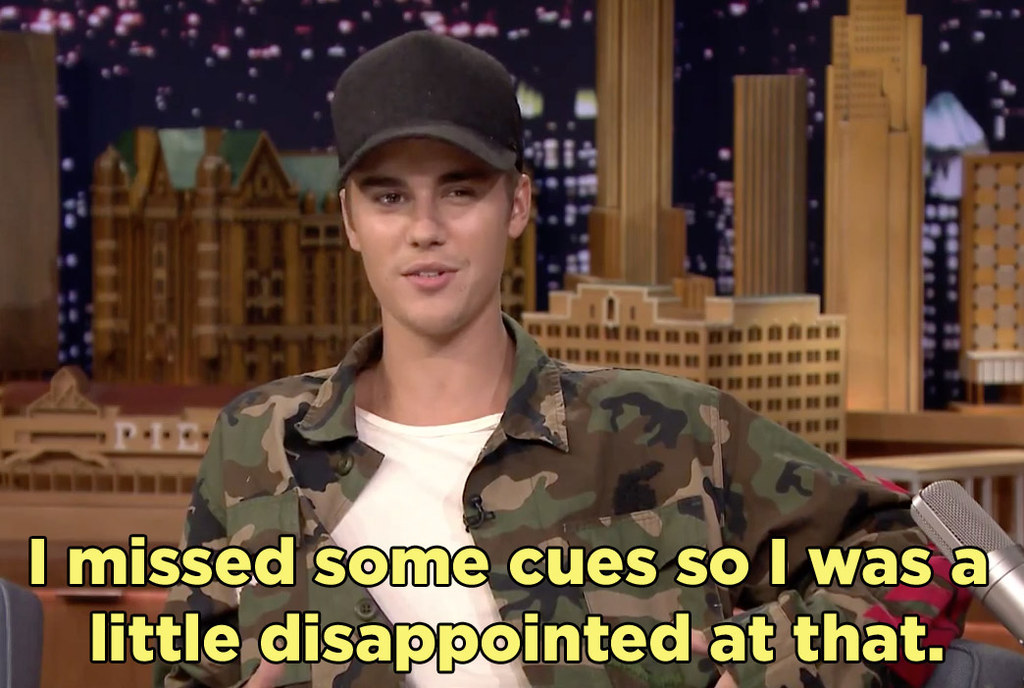 Another was happiness.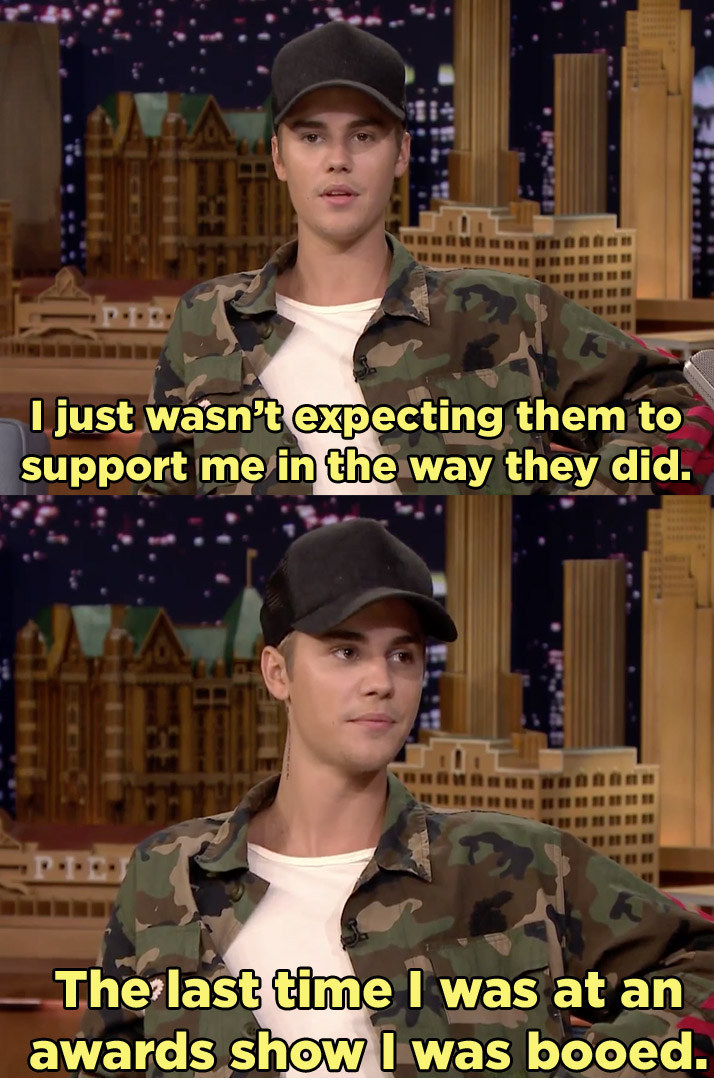 So there you have it. Real tears of disappointment but also joy.