It seems Jenna was out at a practically empty restaurant with her girls, when suddenly someone started serenading them...someone named JUSTIN BIEBER.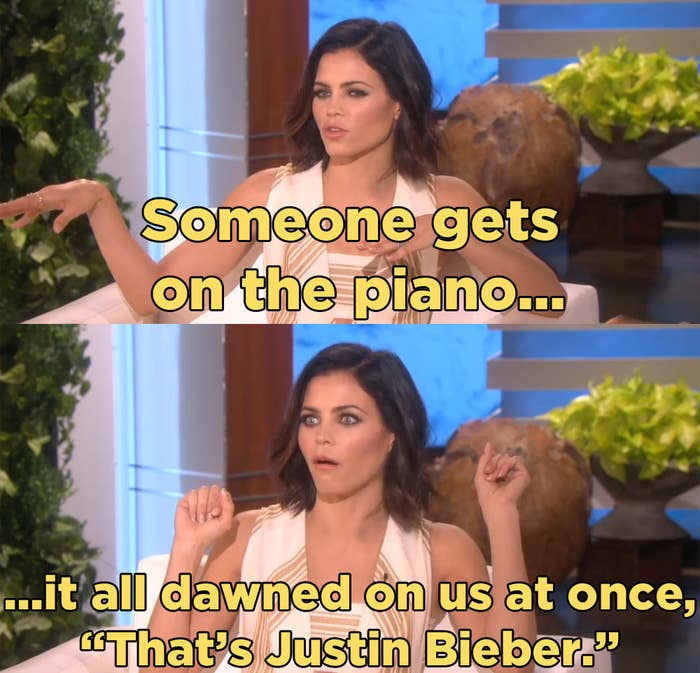 The ladies, being True Beliebers, fangirled hard.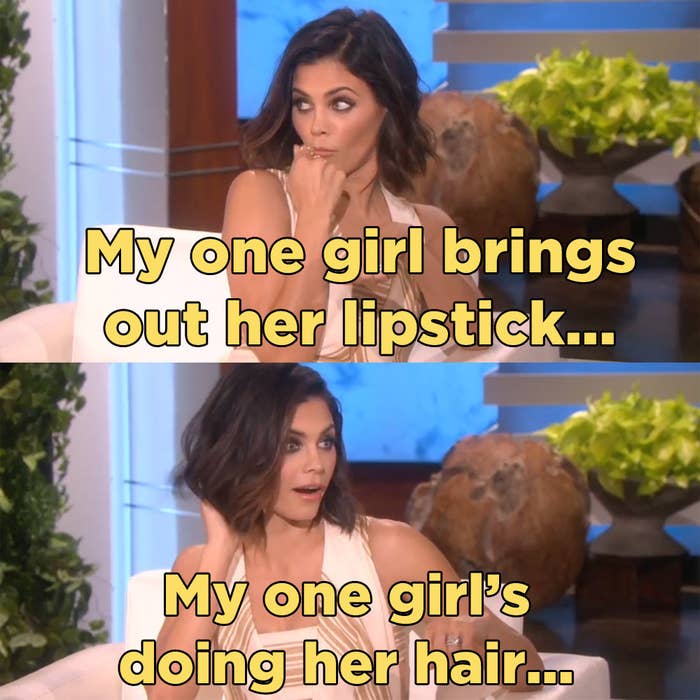 And sent the Biebs a token of their affection/appreciation.
And then he CAME OVER TO THEIR TABLE. And revealed that he saw Jenna's amazing performance on Lip Sync Battle.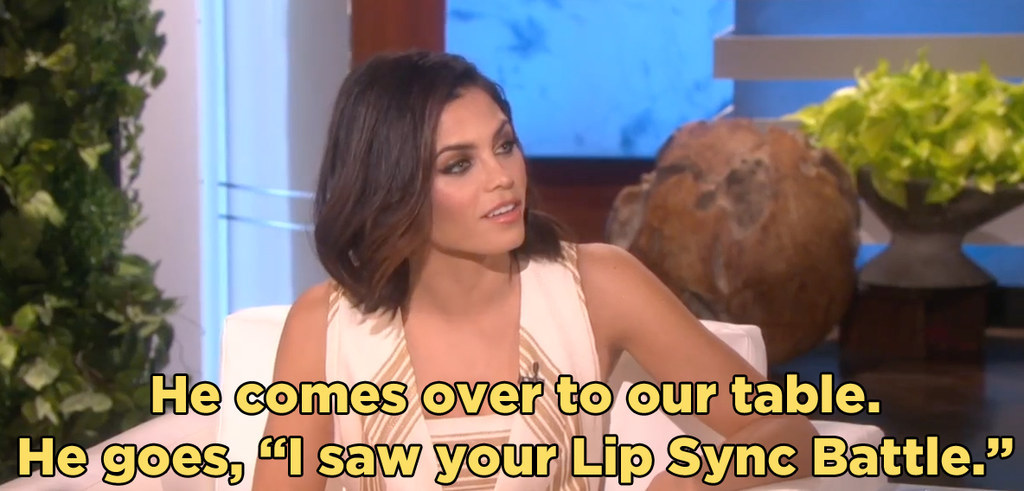 Then he asked to take a selfie, because "Chan" (aka Channing Tatum) is his MAN CRUSH.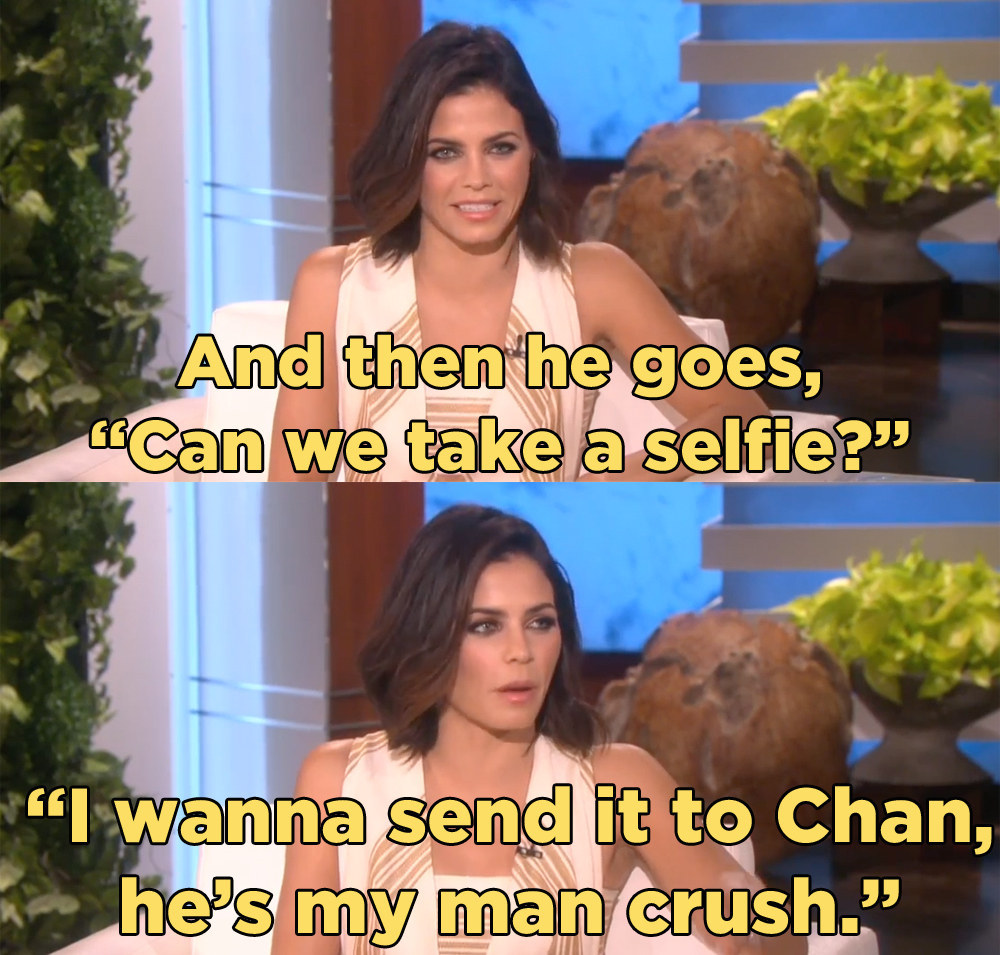 It was a cute selfie.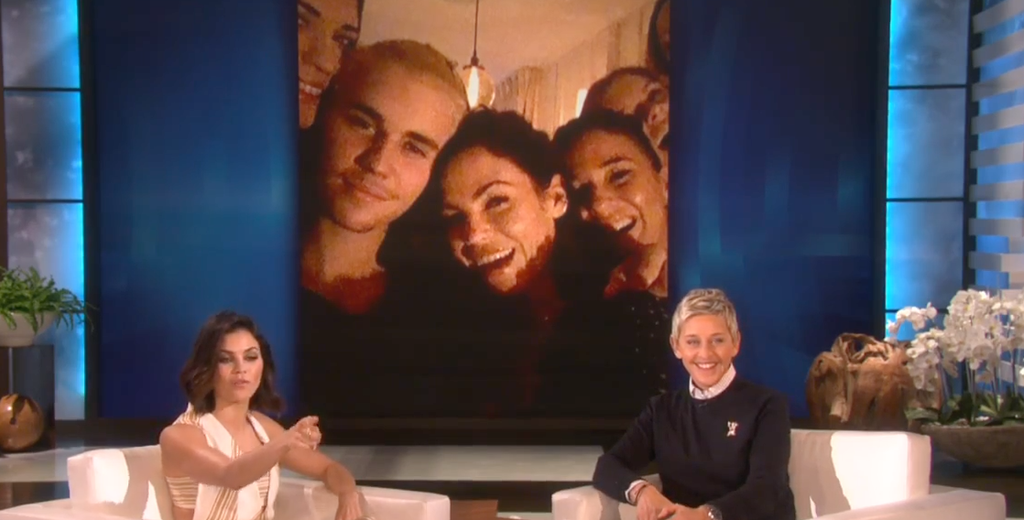 But Ellen had the best reaction of all.