Our Lady of Perfection, Jessica Phyllis Lange, showed up to the Emmys this evening. And she looked so hot, she had to wear her transition lenses.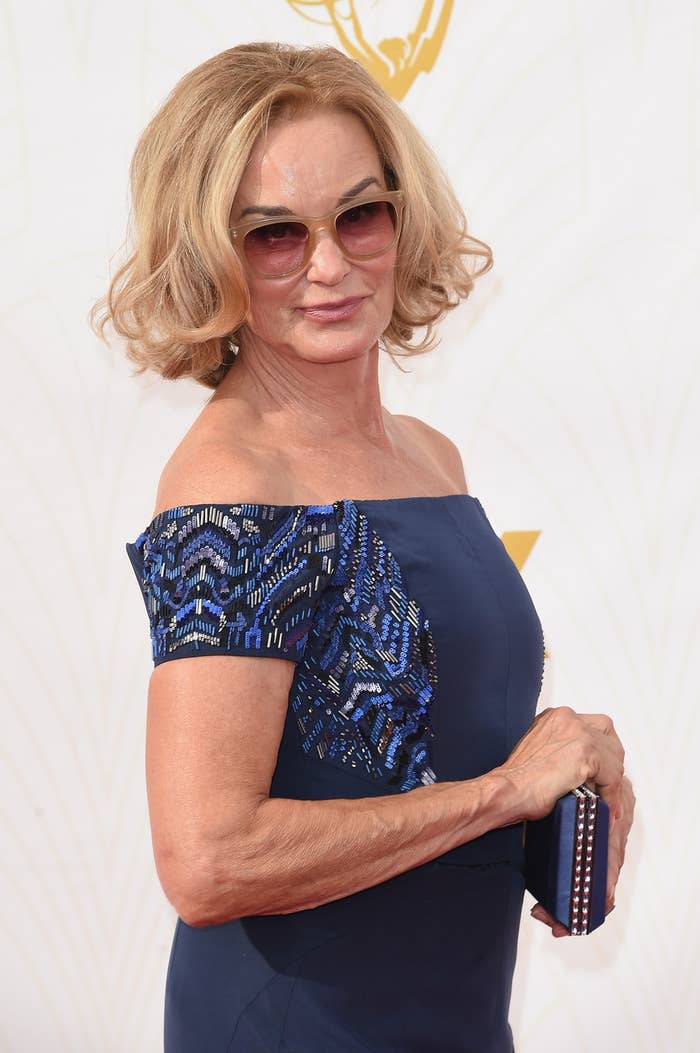 You know, transition lenses, those lenses that start off as normal lenses but then they get dark like sunglasses when you go out in the sun.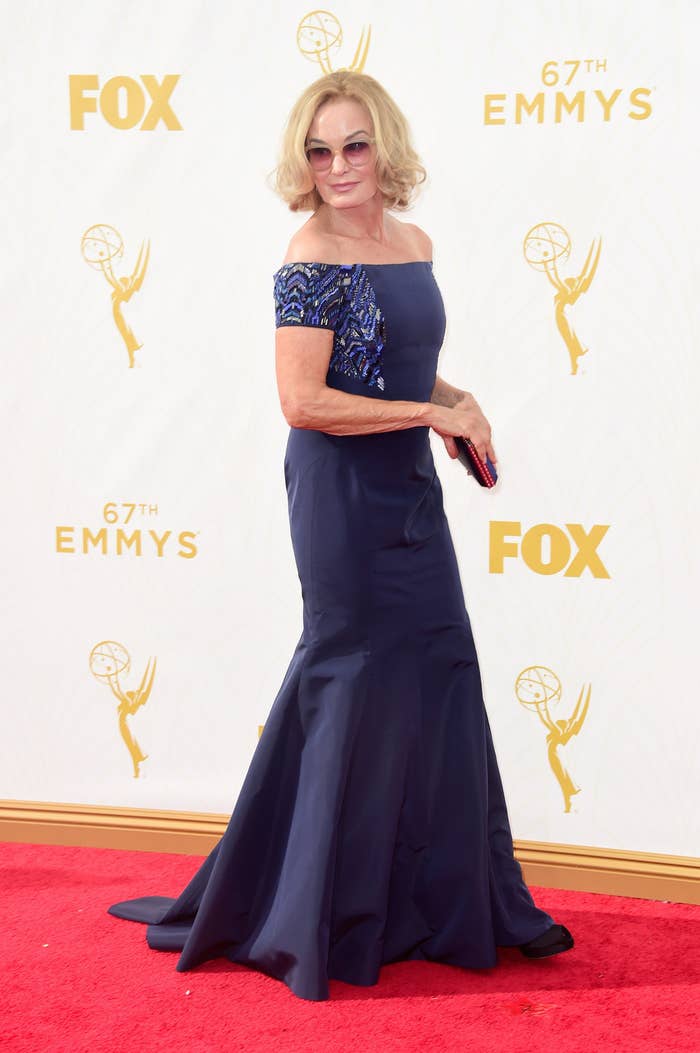 There is a small chance these might be sunglasses, but there's a very, very good chance these are transition lenses.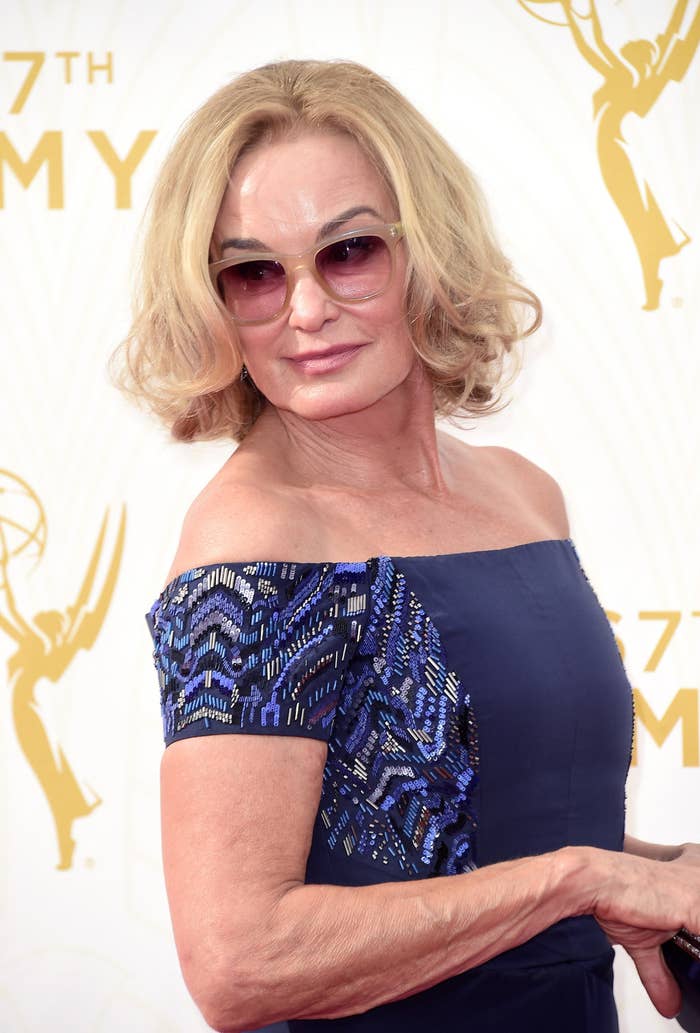 Your grandma probably has them. But your grandma probably isn't Jessica Phyllis Lange, because she is a perfect goddess who may or may not be real.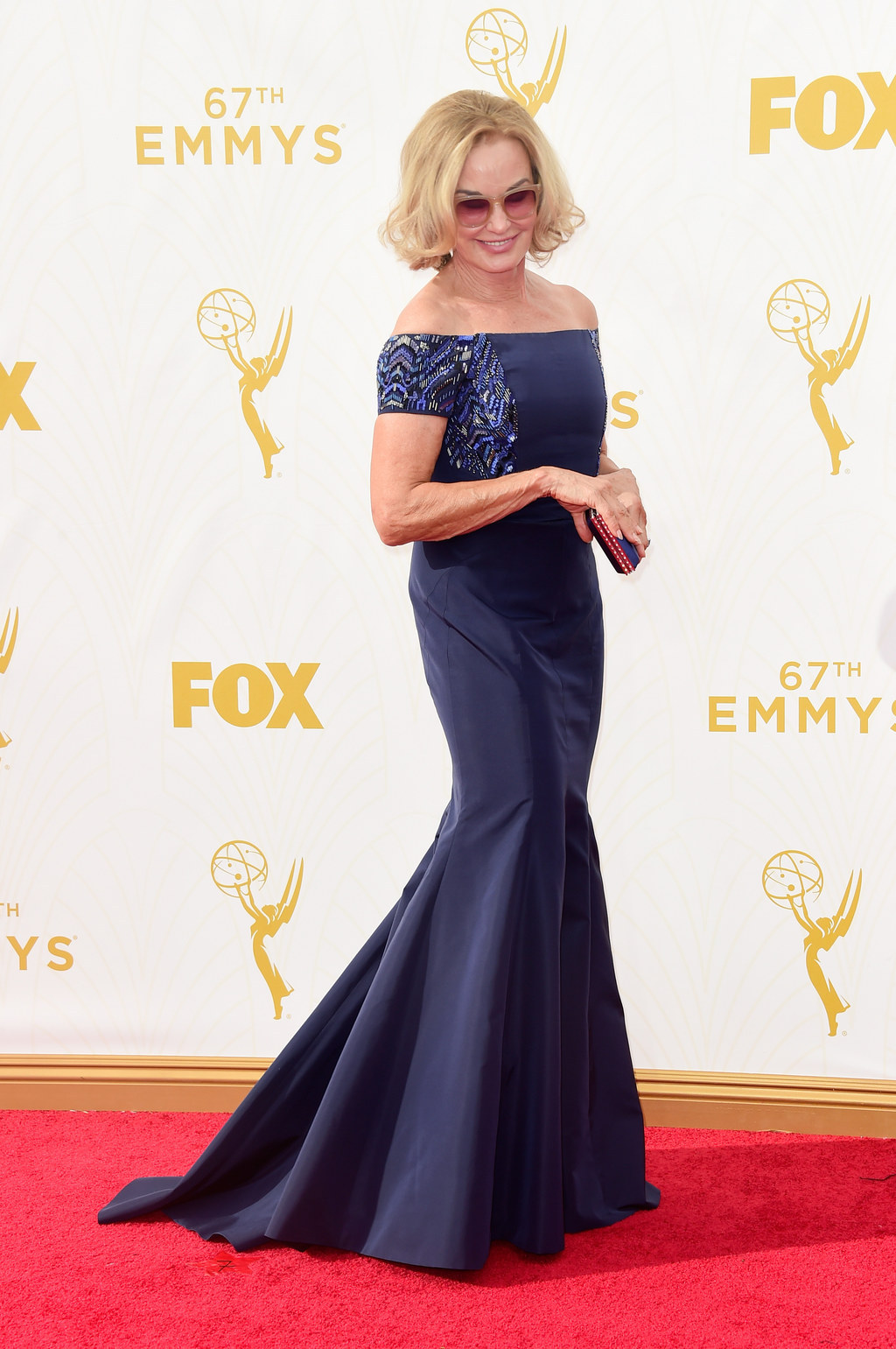 Jessica Phyllis Lange: Wearer of the transition lens (probably), leader of us all (definitely).