Graham Norton recently played host to a lovely bunch of celebrities on his lovely show. Johnny Depp, Jennifer Lawrence, James McAvoy, and Jack Whitehall all dropped by.
J. Law shared a delightful and humiliating story about that time she shimmied up to J.J. Abrams and Harrison Ford and they had no idea who she was.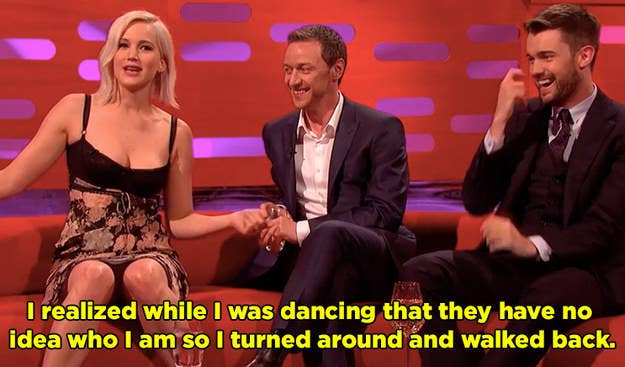 (Jack saw it all.)
Which led to J. Law sharing that she's never met The Donald, but came close once. And she tried super hard to cross paths with him.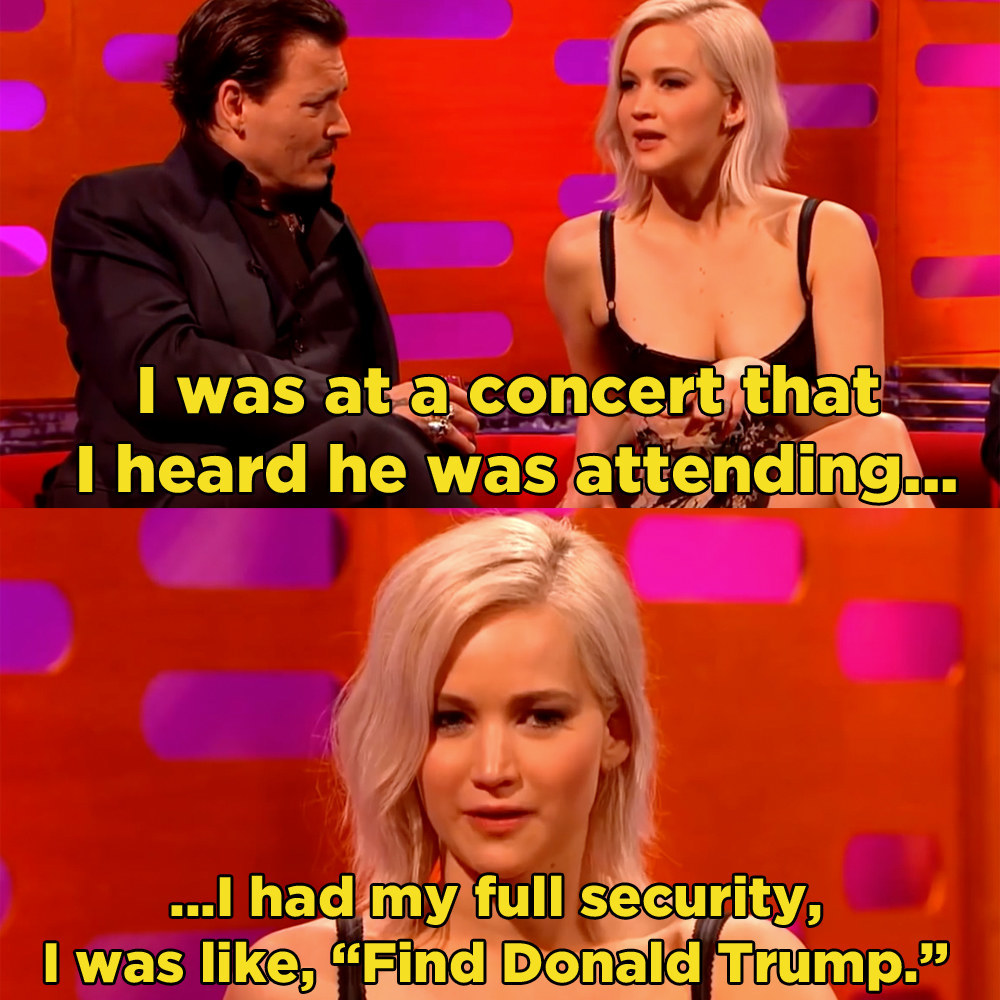 Because she had a plan, you see. "I was adamant on finding him," she told Graham. "And then making a video of me going, 'Hey, Trump. Fuck you.'"
But their paths, tragically, did not cross.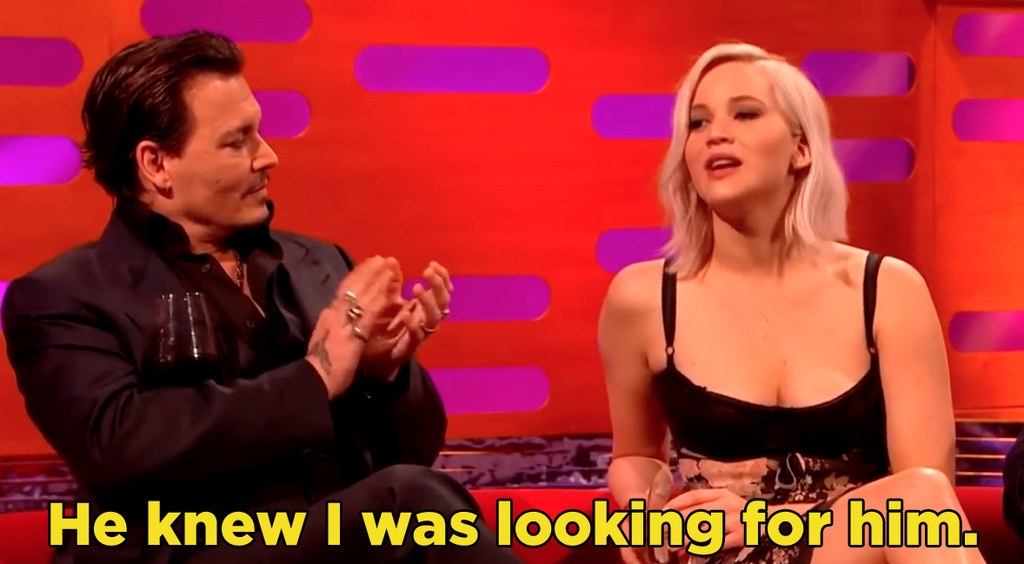 Please, sweet universe, let their paths cross soon.