On the first season of Queer Eye, we were all really invested in Tom and Abby's on-again/off-again relationship, right? Right.
The second season is full of great love stories of all different kinds — from Tammye's love for her son, to William's romantic proposal, to Skyler's love for his friends and community — but we're here today to talk about Jason and Beth from Episode 4, "The Handyman Can" because I'm still emotional about the whole thing.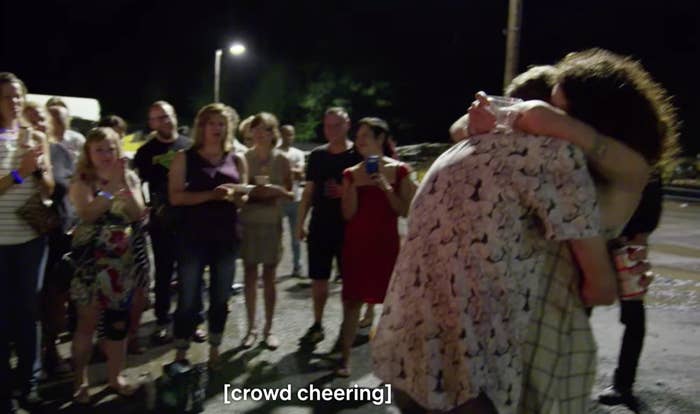 As you probably remember, Beth nominated Jason for the show, but they were really adamant that they were just friends.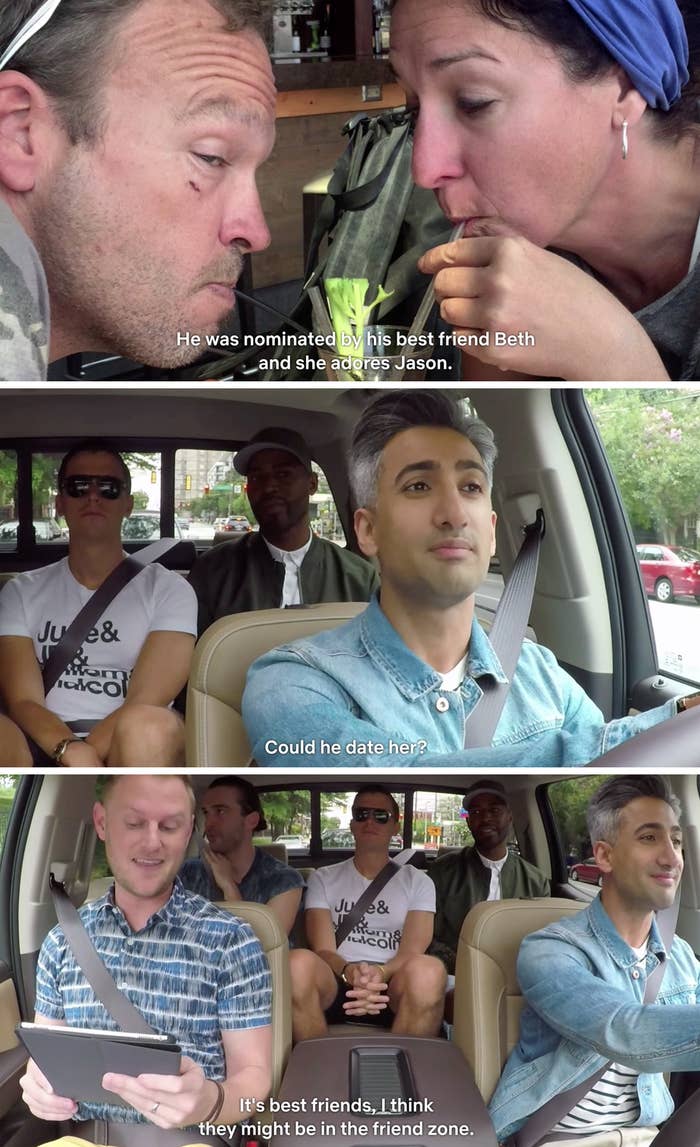 And then at the end of the episode, there was a big reveal: BETH AND JASON FINALLY GOT TOGETHER.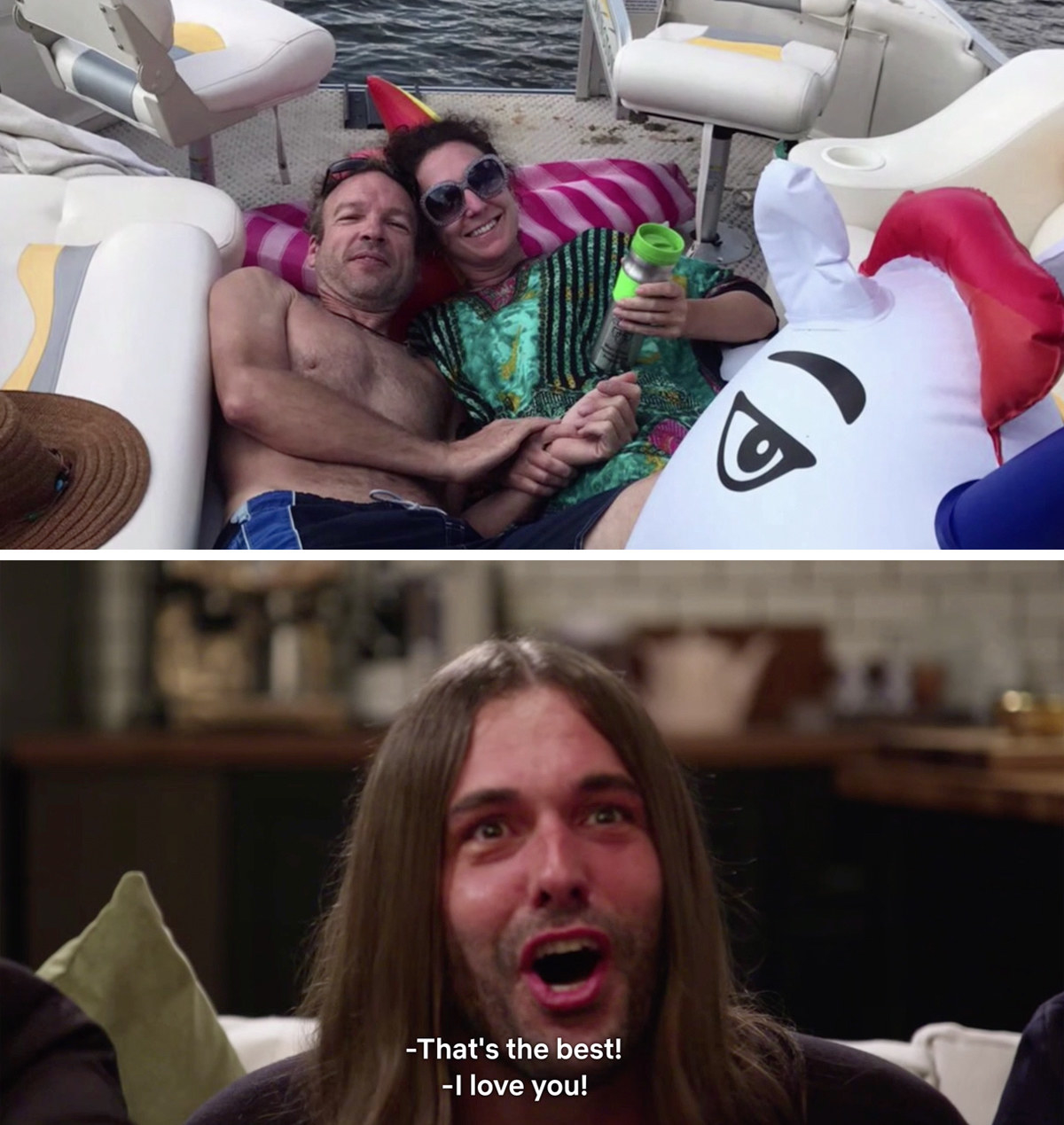 I SCREEEAMED. Low-key, Jason was the best Hero. He got the Fab Five a gift! He was so sweet and grateful and he made them shirts. Come on.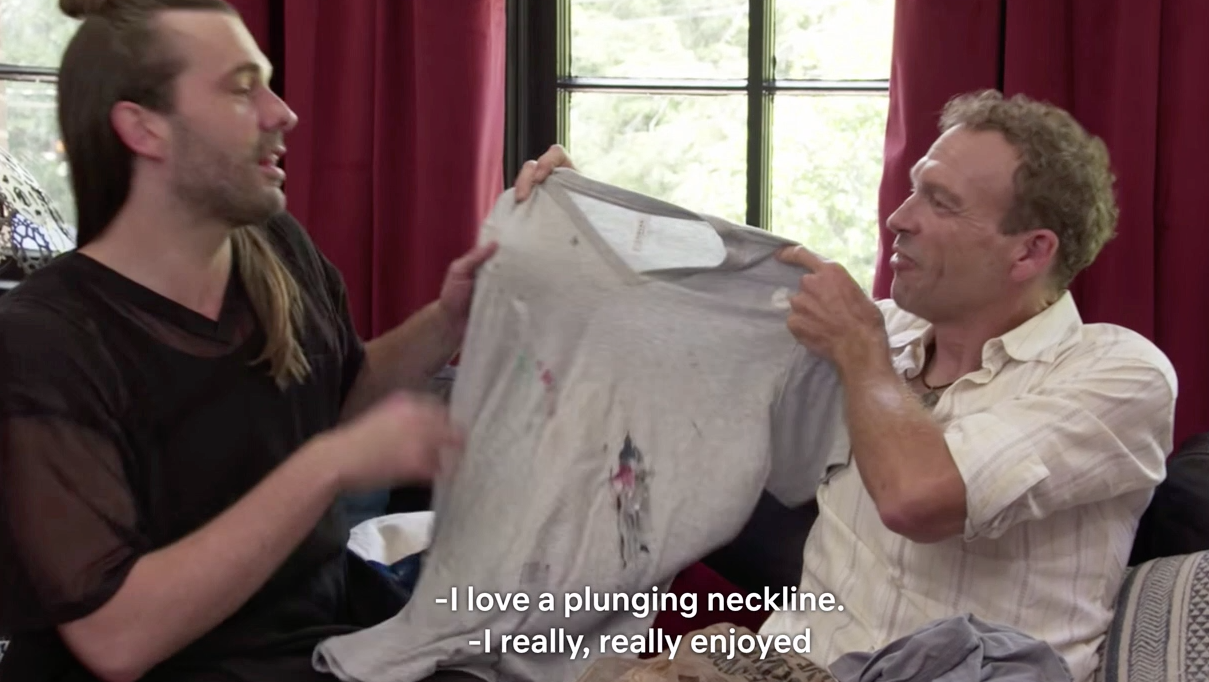 The Fab Five knew that Jason and Beth were in love from the very beginning. Jonathan Van Ness told BuzzFeed back in May, "Even production was like, 'No, that's not the thing, they're just friends.' And I was like, 'This is categorically incorrect. You can tell you guys are in love.'"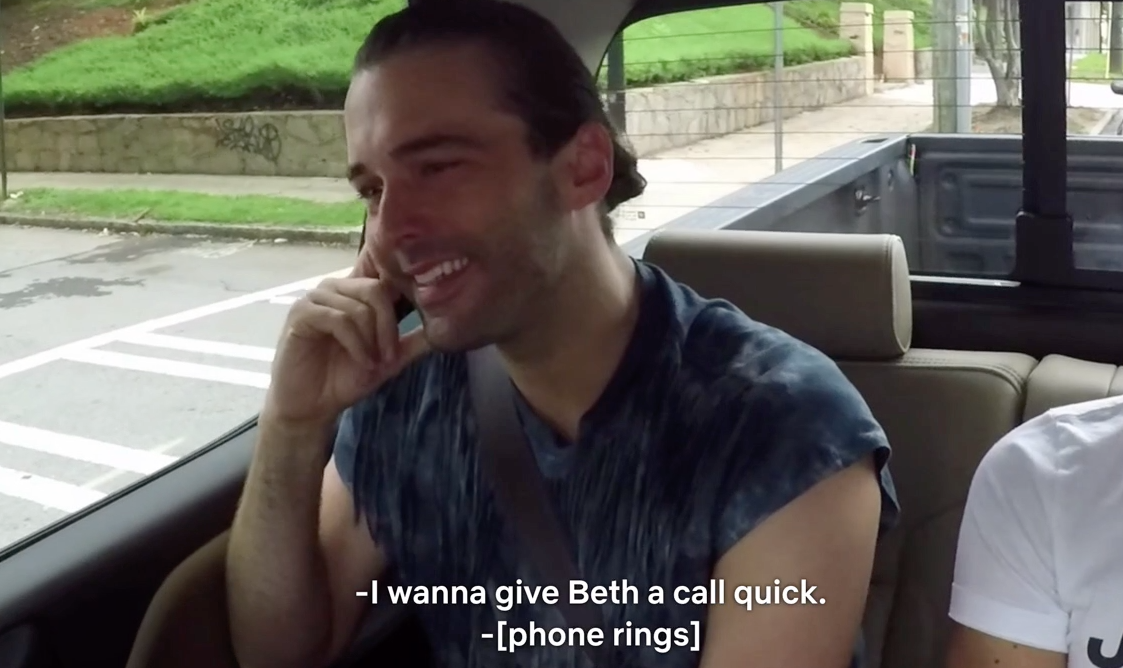 "We knew," Karamo Brown echoed. And Tan France added, "The moment we FaceTimed with [Beth], we knew." Bobby Berk also picked up on the romantic vibes and said, "There was way more to it than I feel like [Jason] was aware of."
"I never feel like that about people, and even I could tell that," Jonathan said.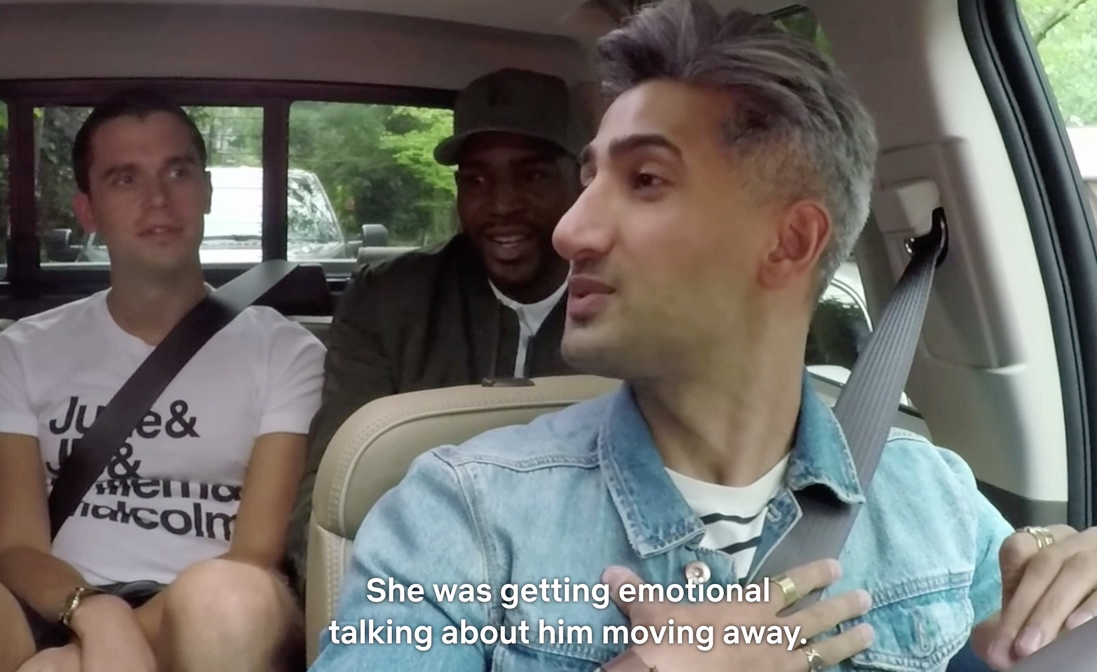 When Karamo took Jason's friends out for drinks, it solidified everyone's suspicions about the friends' true feelings for each other. "Beth could not stop gushing and crying about, 'Why is he leaving? Why is he leaving?' We all knew from the moment, 'This has to happen,'" Karamo said.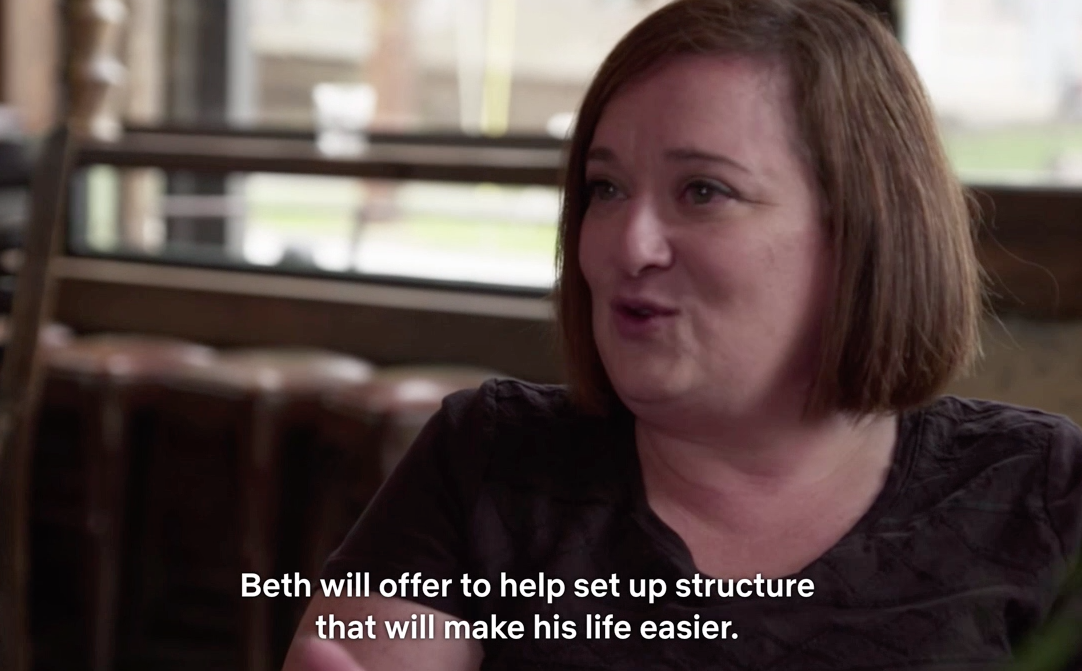 "But [Jason] was stuck in a rut. He just could not find his way of saying, 'There's love in front of me and I deserve it.'"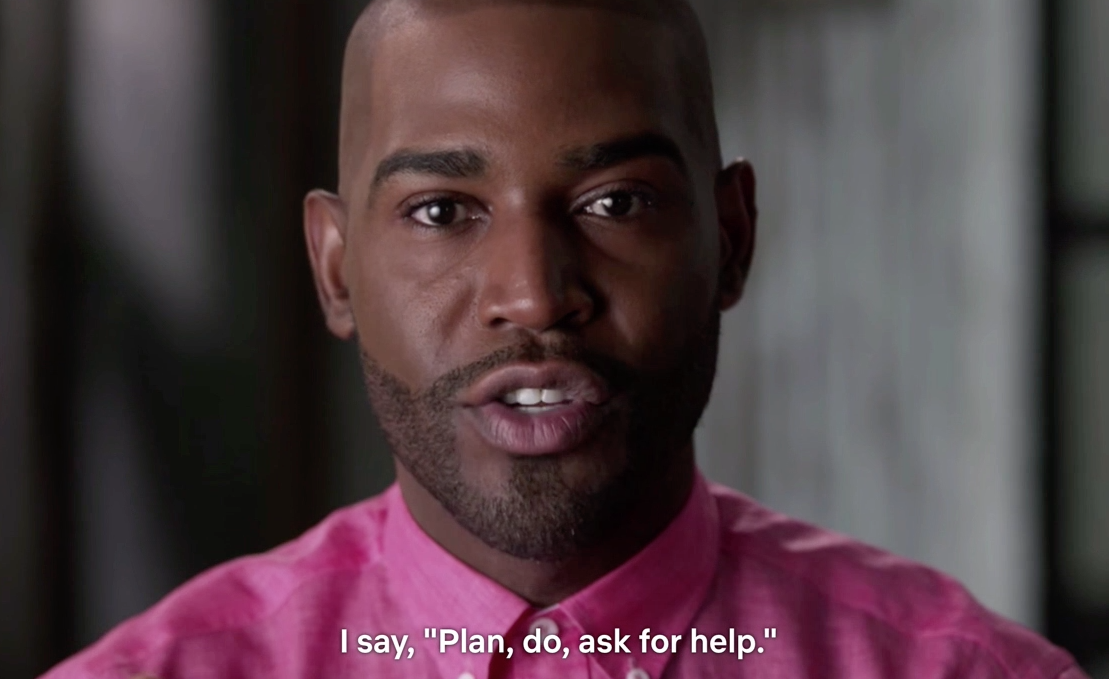 And, yes, according to Karamo, Jason and Beth are still together now.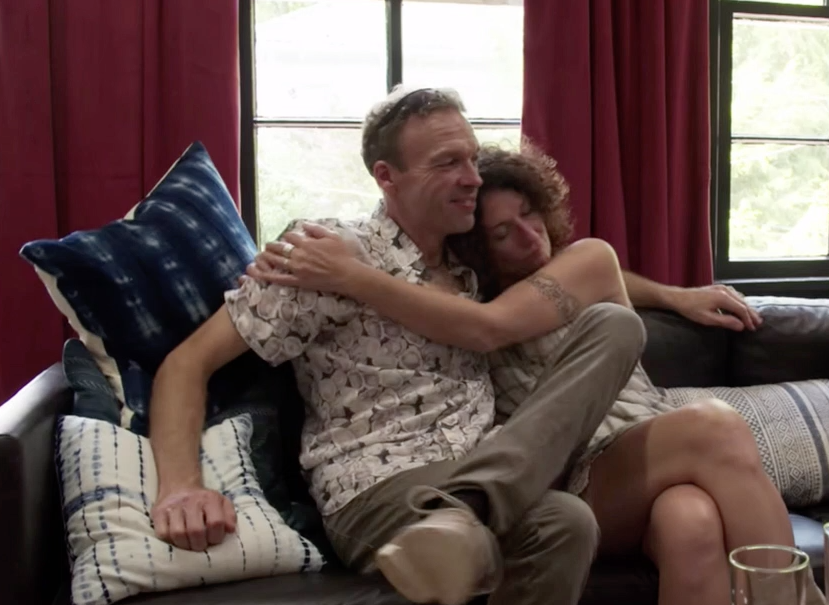 Congrats to Jason and Beth, but mostly Beth.