It's been a minute since Sarah Jessica Parker gave us an iconic HBO character.
But that minute has finally come to an end. SJP is back in a new 10-episode, half-hour comedy series on HBO, Divorce. And we have our first look at her triumphant return.
Parker, who's also executive producing the show, plays Frances, a woman at a crossroads in her marriage.
And it's at least partly because her husband, Thomas Haden Church, has an "emotional affair."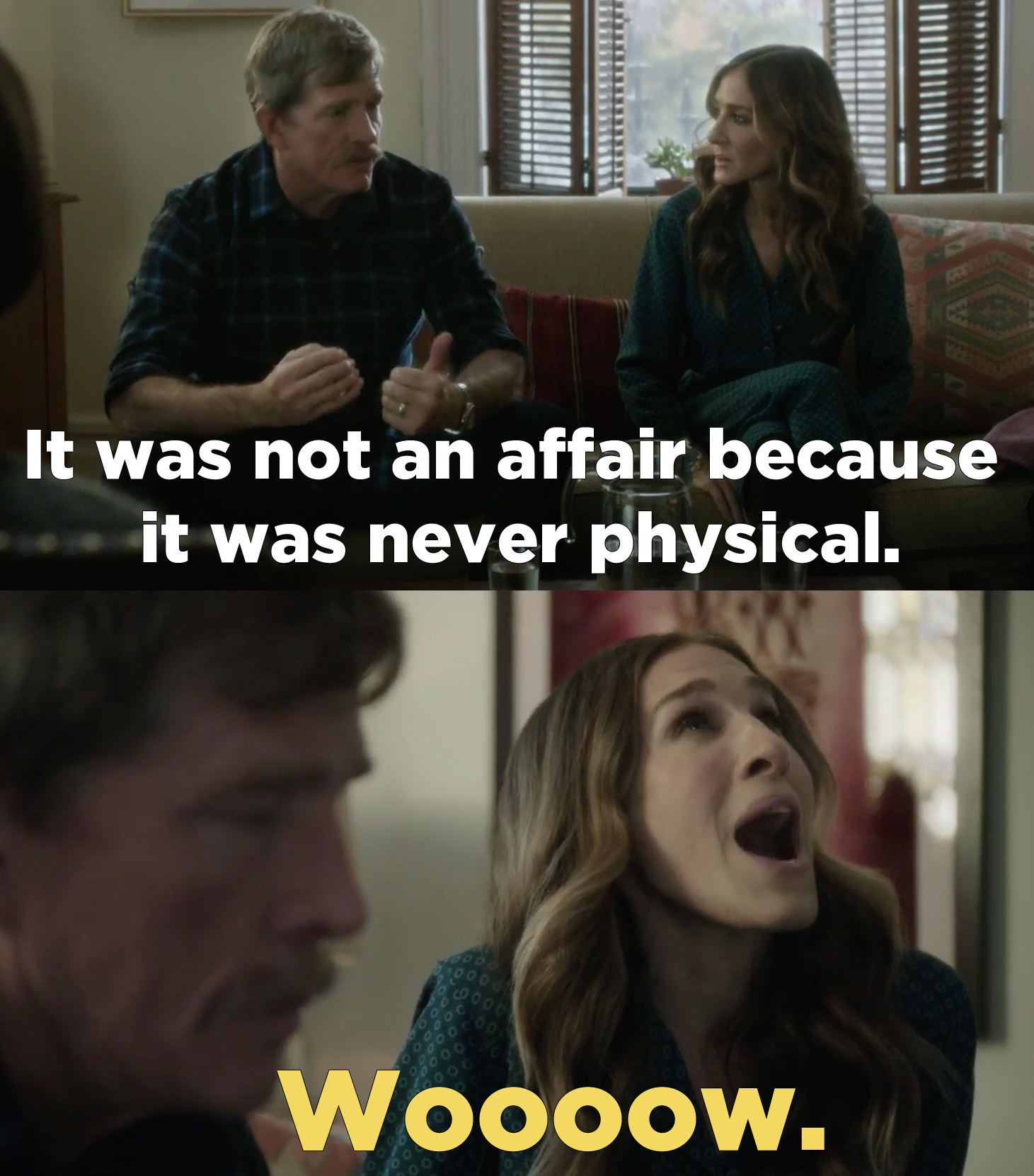 But nothing in life or love is ever that simple, right Frances?
Especially when you've got a bit of Carrie Bradshaw in you.
Divorce will debut on HBO this fall.