The New "Game Of Thrones" Coloring Book Looks Badass
What color will you make the Red Wedding? JUST KIDDING SORRY.
So to help tide us over, Chronicle Books and HBO have teamed up to create an official Game of Thrones coloring book — and we've got an exclusive first look.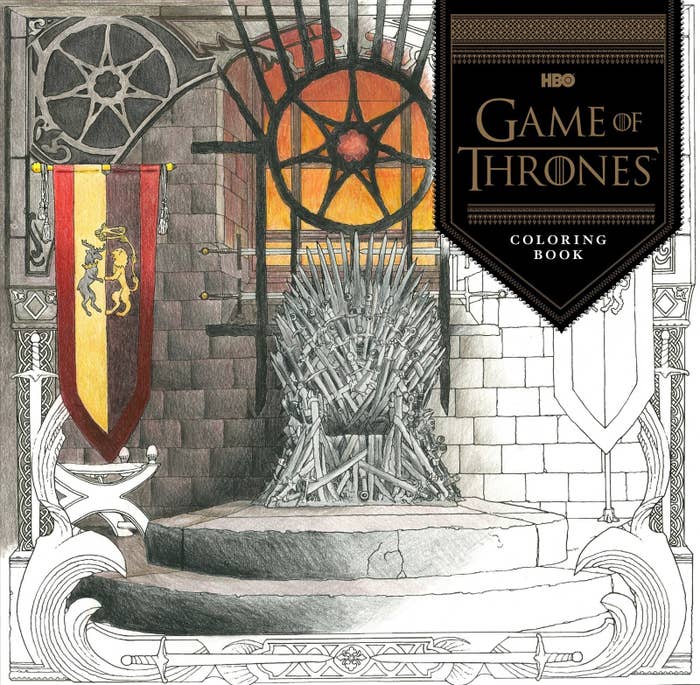 Relive Daenerys freeing the Unsullied and being the biggest badass in Westeros.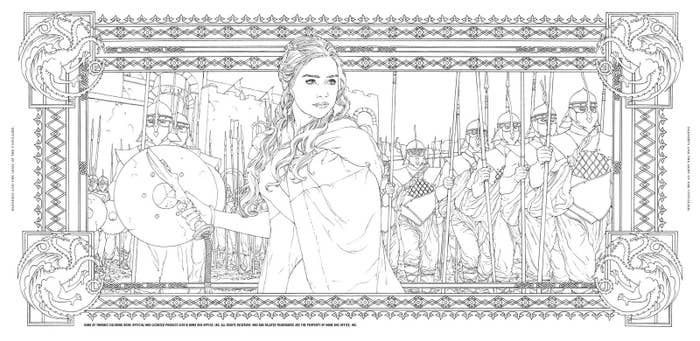 Color all that wildfire vibrant green as you get a great view of The Battle of Blackwater.
Give the Night King and his new undead minions from Hardhome some terrifying blue eyes.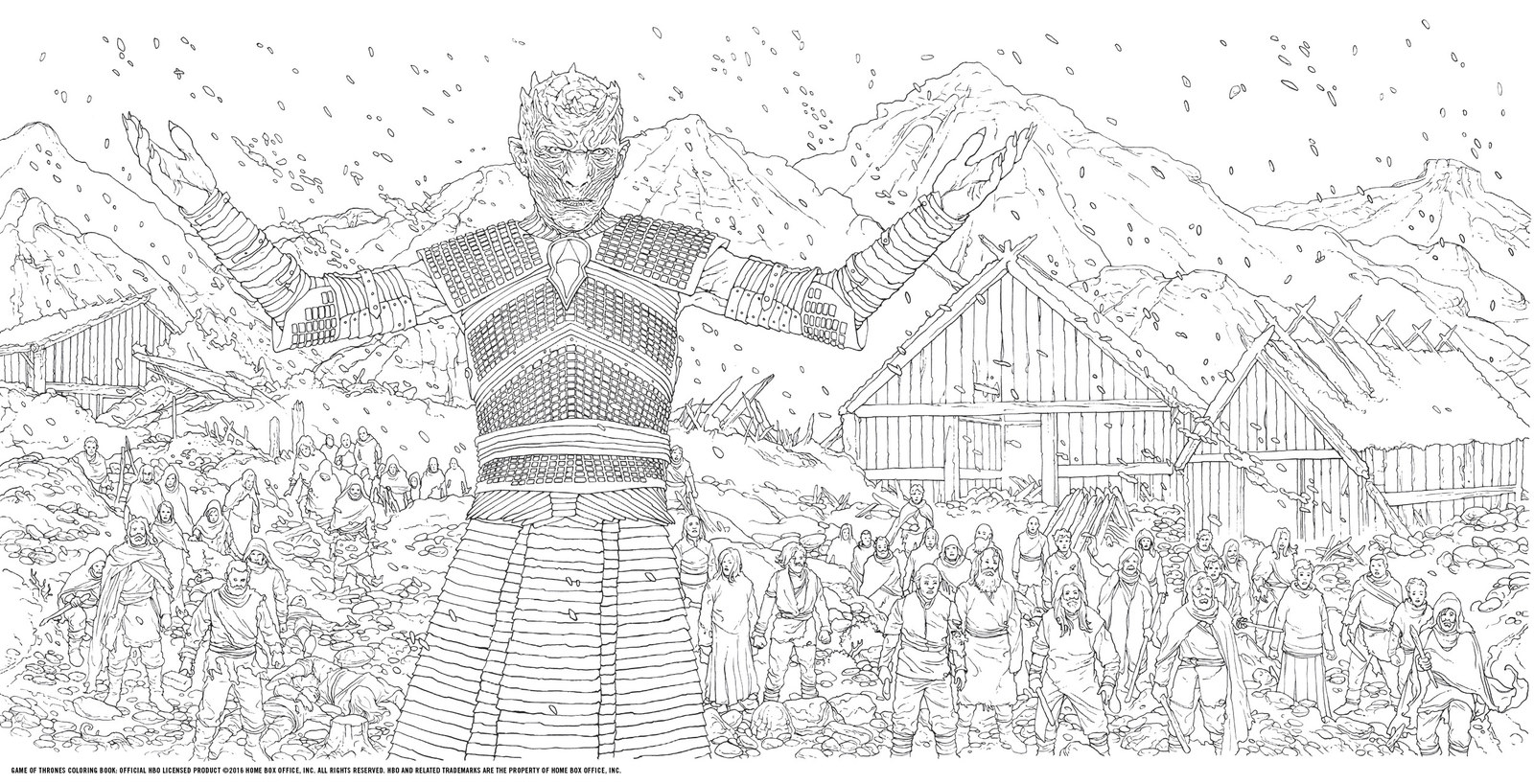 And free-hand a light outline of whoever it is you'd most like to see sitting on this ol' thing.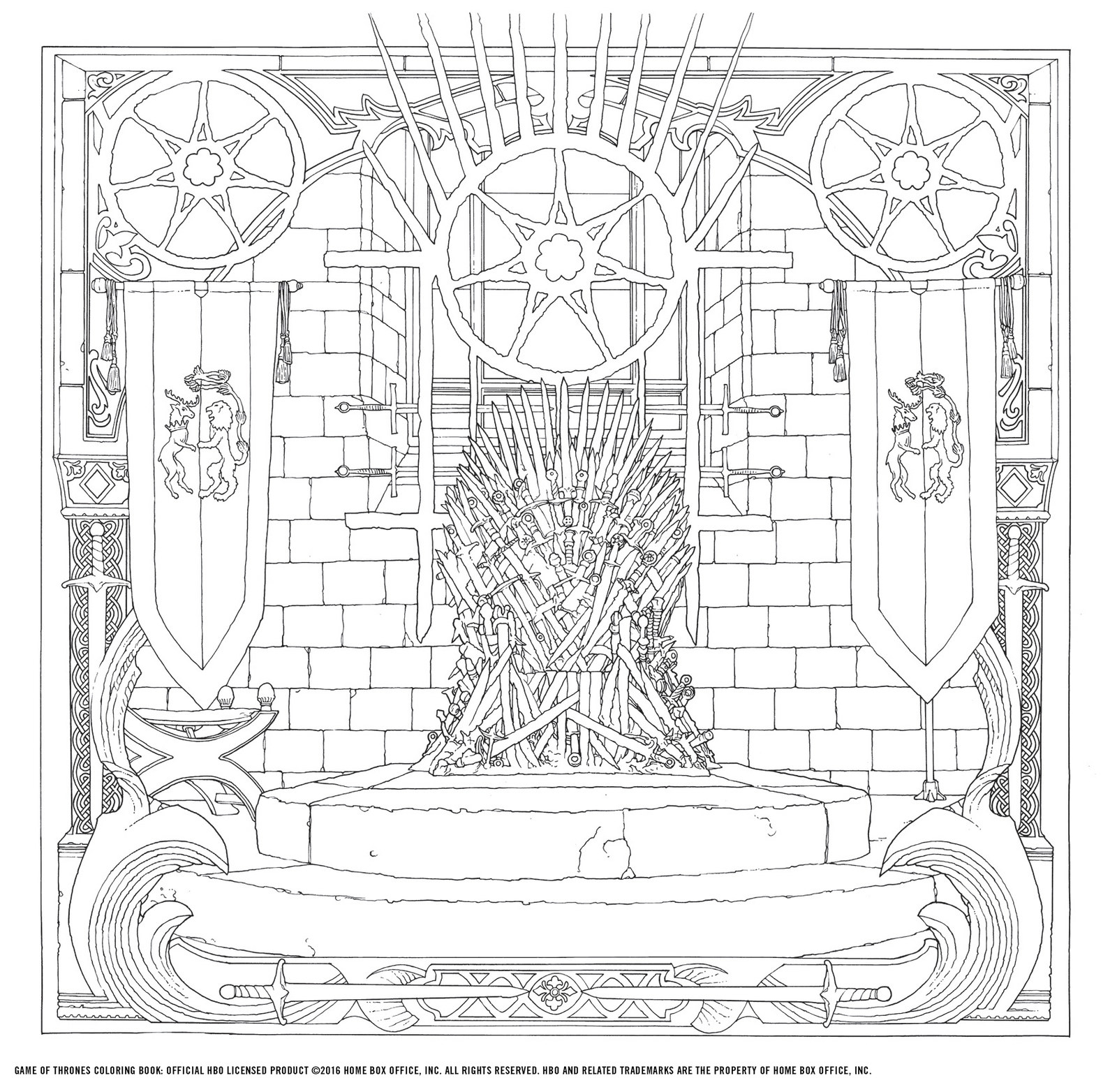 HBO's Game of Thrones Coloring Book hits shelves Nov. 1 — get your copy for $15.95 (£11.99).