At a Star Wars 40th Anniversary Celebration panel in Orlando on Friday, we were gifted our first trailer and the poster for Star Wars: The Last Jedi.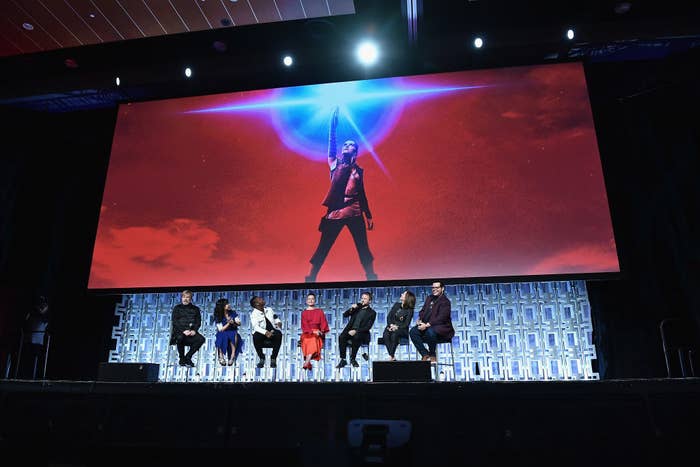 But the panel, hosted by frequent Daisy Ridley inquisitor Josh Gad, was full of so many more fun details. Here's everything we learned:
1.
We have a brand new lead in actor Kelly Marie Tran! She plays Rose, a maintenance worker in the Resistance, who gets pulled in on the action with Finn.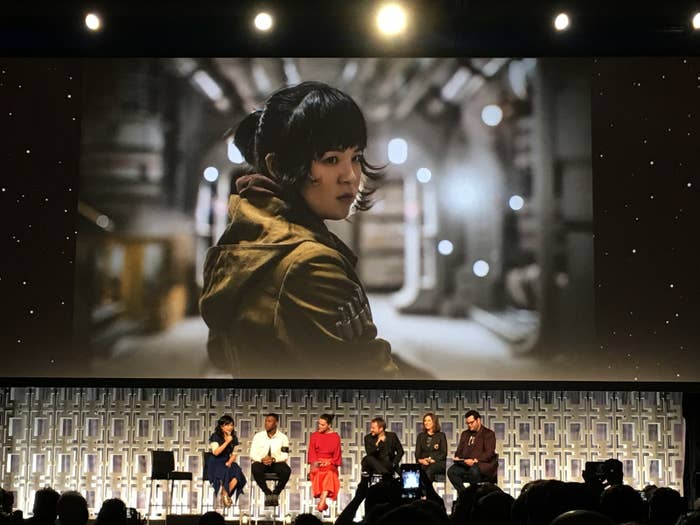 2.
The role was kept so top secret, Tran had to lie to her family for months about landing the role.
4.
According to Lucasfilm President Kathleen Kennedy, The Last Jedi will feature "fierce, amazingly independent" women.
5.
Mark Hamill almost called Daisy Ridley his "daughter" during the panel and Rian Johnson slapped himself on the forehead. (Hamill also called John Boyega his "son," BUT STILL.)
6.
But in actuality, Daisy Ridley FINALLY gave us some clues about what Rey and Luke's dynamic will be — and Luke might kinda suck.
7.
According to John Boyega, sweet cinnamon roll Finn is "not playing" this time around. And he's still deciding where his allegiances lie.
8.
We're going to see even more comedy from BB-8.
9.
Yes, Starkiller Base was destroyed, but the First Order is still really, really evil. And really, really active.