Emma Watson is in New York this week celebrating International Women's Day and speaking on behalf of HeForShe, the UN Women's campaign for gender equality.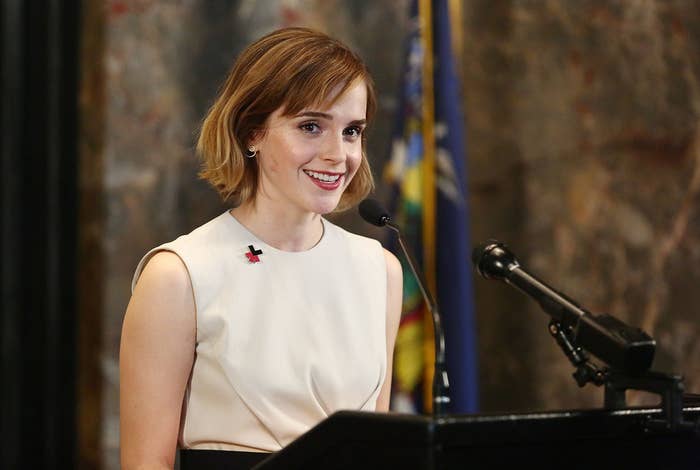 Today also marks the first day of HeForShe Arts Week, a partnership with New York City that aims to use the arts as an opportunity for dialogue and action.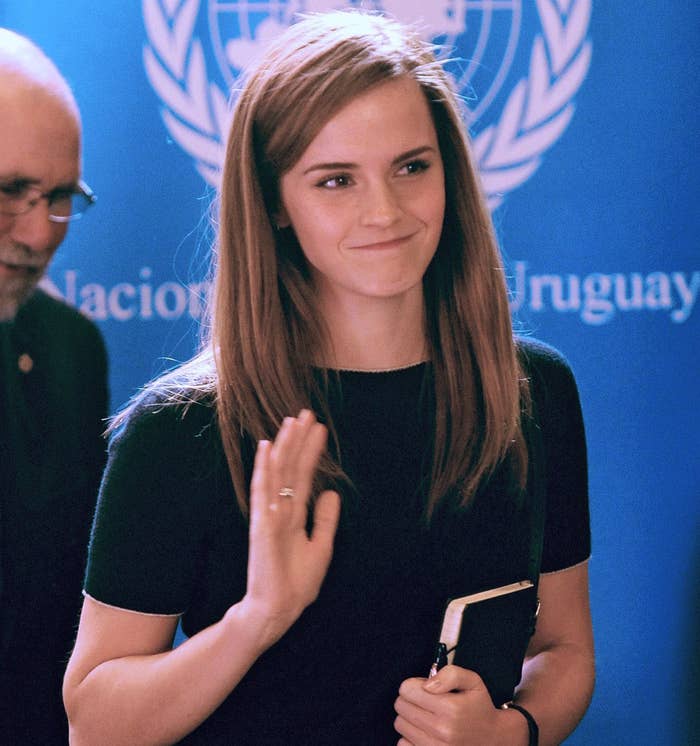 During a conference at the Public Theater this morning, Watson stressed the important role the arts can play in social change.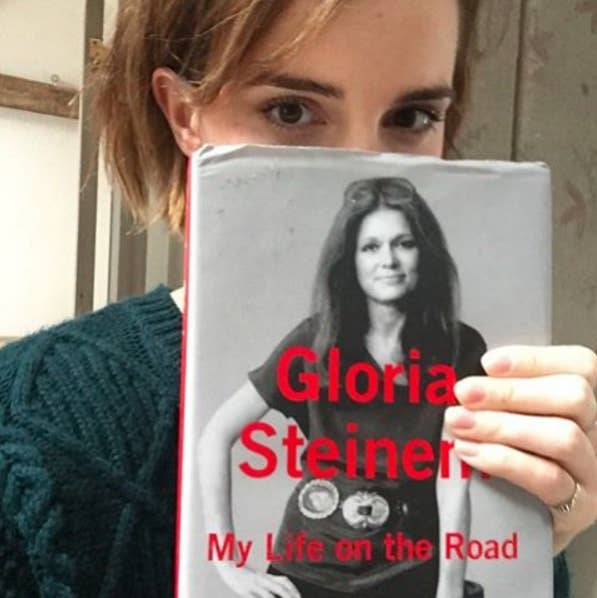 During the conference, Watson also addressed the unfair standards we place on the idea of "masculinity."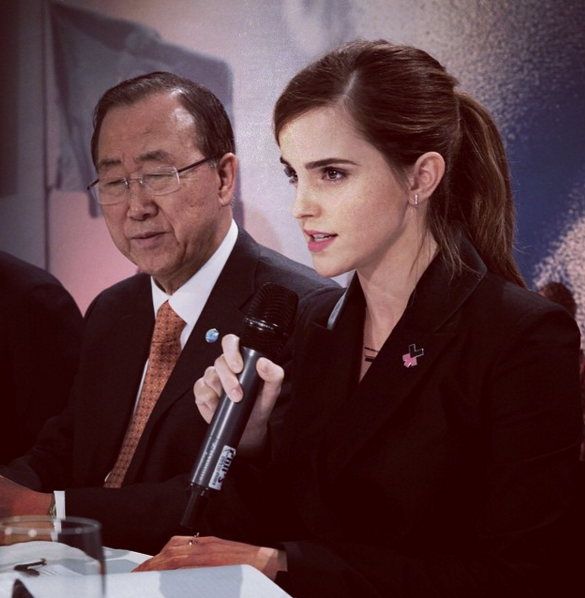 "They make the roles that each of us get to play more complex, more whole, more real, more authentic, they make our jobs more interesting and useful. I think gender equality does that."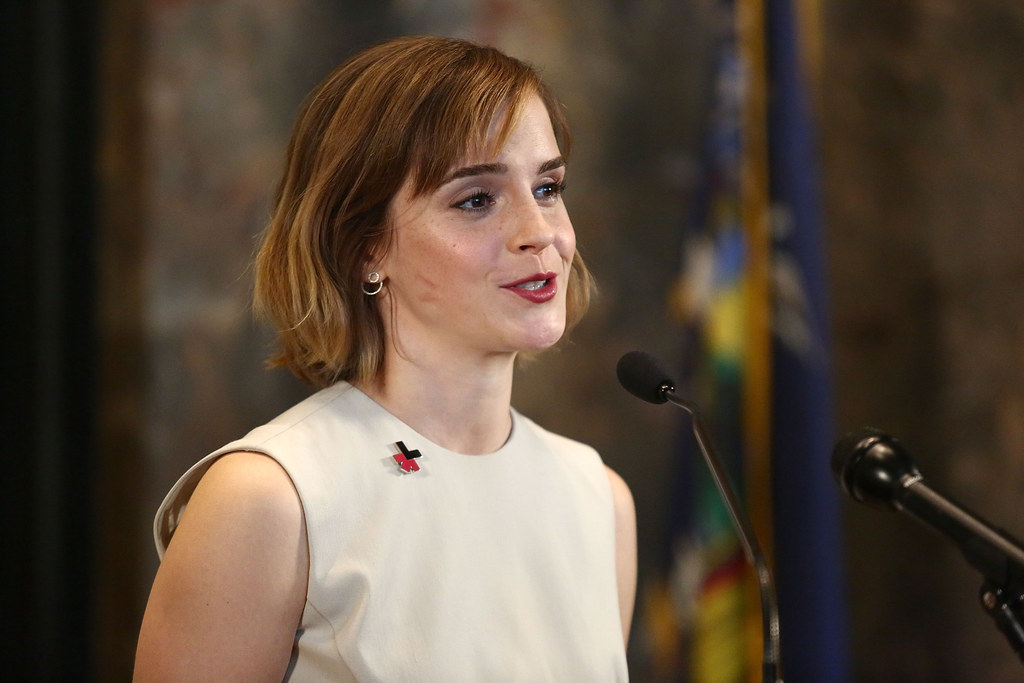 She shared her own experiences with being objectified in a way her male co-stars have not been. On her 18th birthday, she was inappropriately photographed by paparazzi, whose photographs would have been illegal to run had she still been a minor.
"Dan [Radcliffe] and Rupert [Grint], who are my male co-stars, don't wear skirts. But I think that's just one example of how my transition into womanhood was dealt [with] very differently by the tabloid press."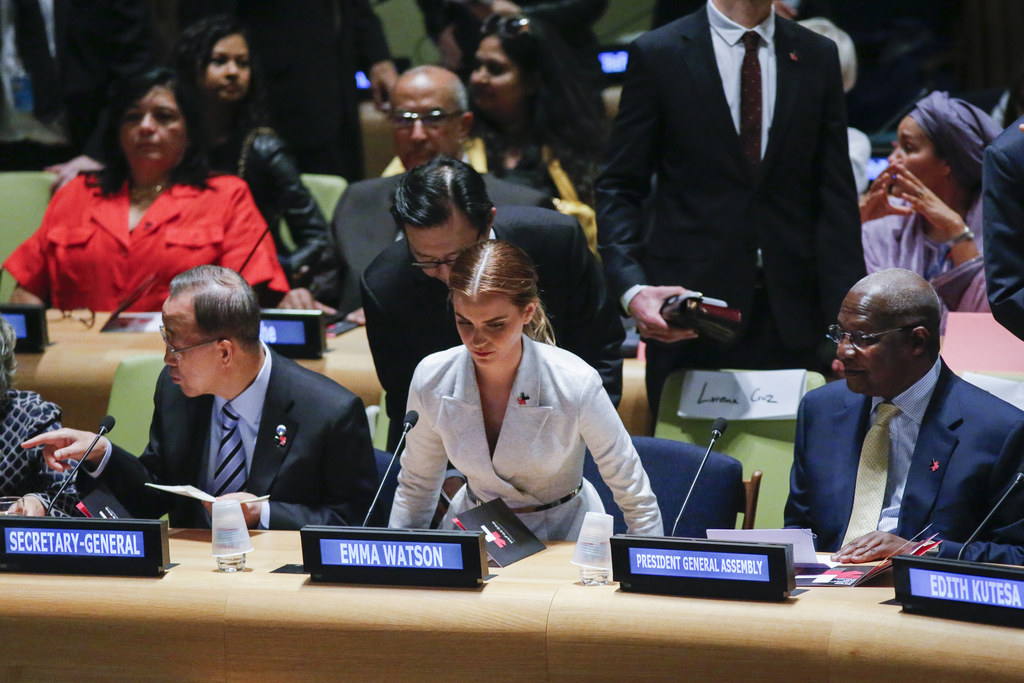 Happy International Women's Day to us all, and especially to Queen Emma Watson.