Khaleesi is arguably the biggest badass on Game of Thrones.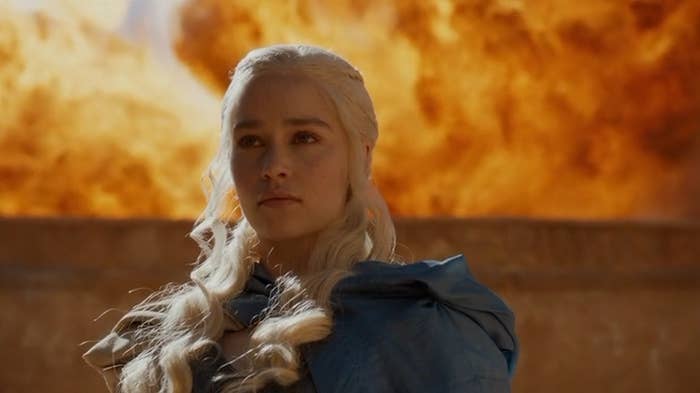 And part of what makes her such a badass is her mastery of different languages, including Dothraki.
But it's not the easiest language for those of us who only speak the Common Tongue. Emilia Clarke, who plays the Mother of Dragons, uses some fun schemes to learn her lines — including, but not limited to, beatboxing.
In one of the behind-the-scenes features on the Game of Thrones: The Complete Sixth Season DVD and Blu-ray, Clarke explains that the process for translating Dothraki lines is pretty complicated.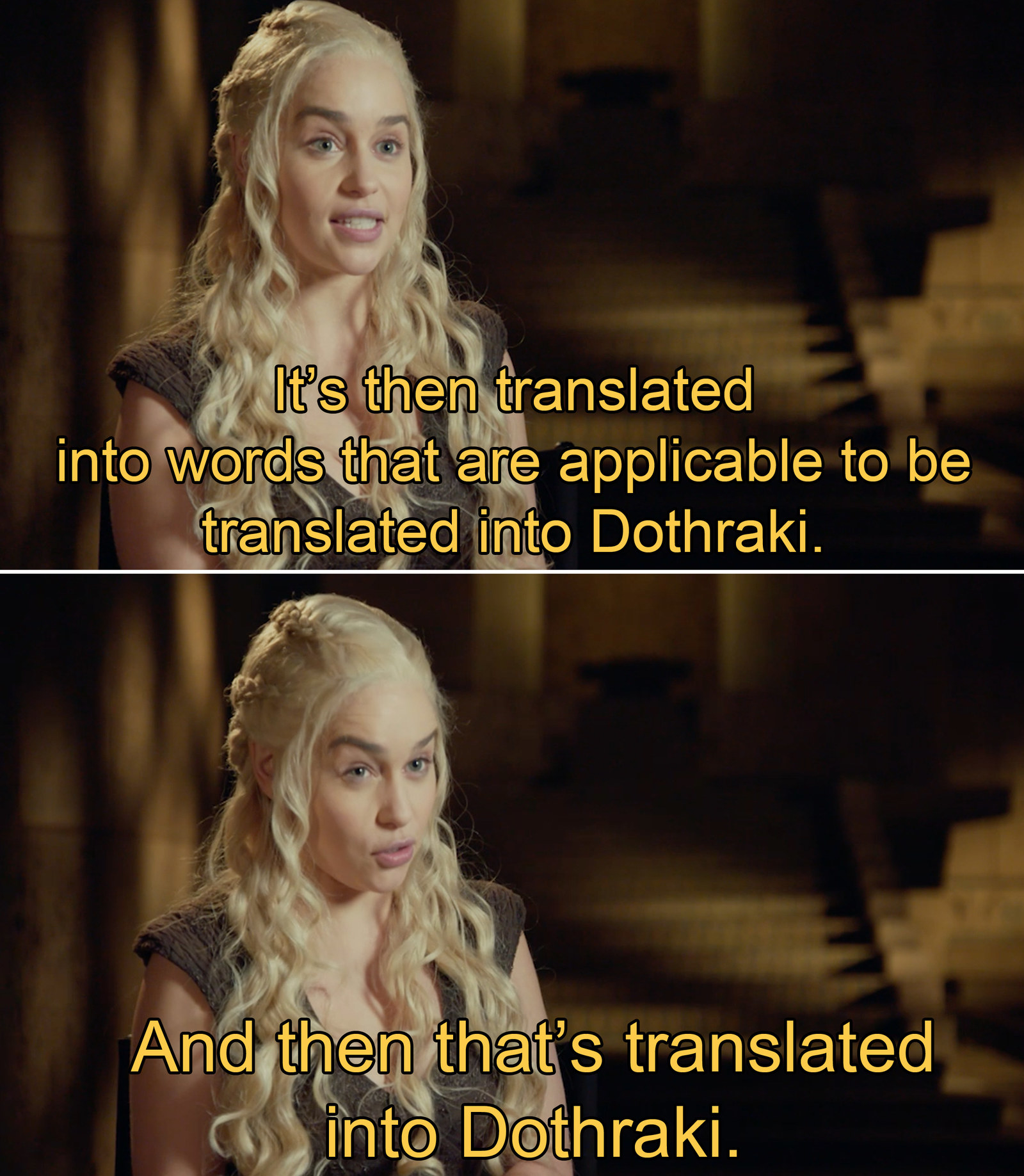 Clarke would listen to audio files of the lines, then rhythmically claps out the words to make a little song.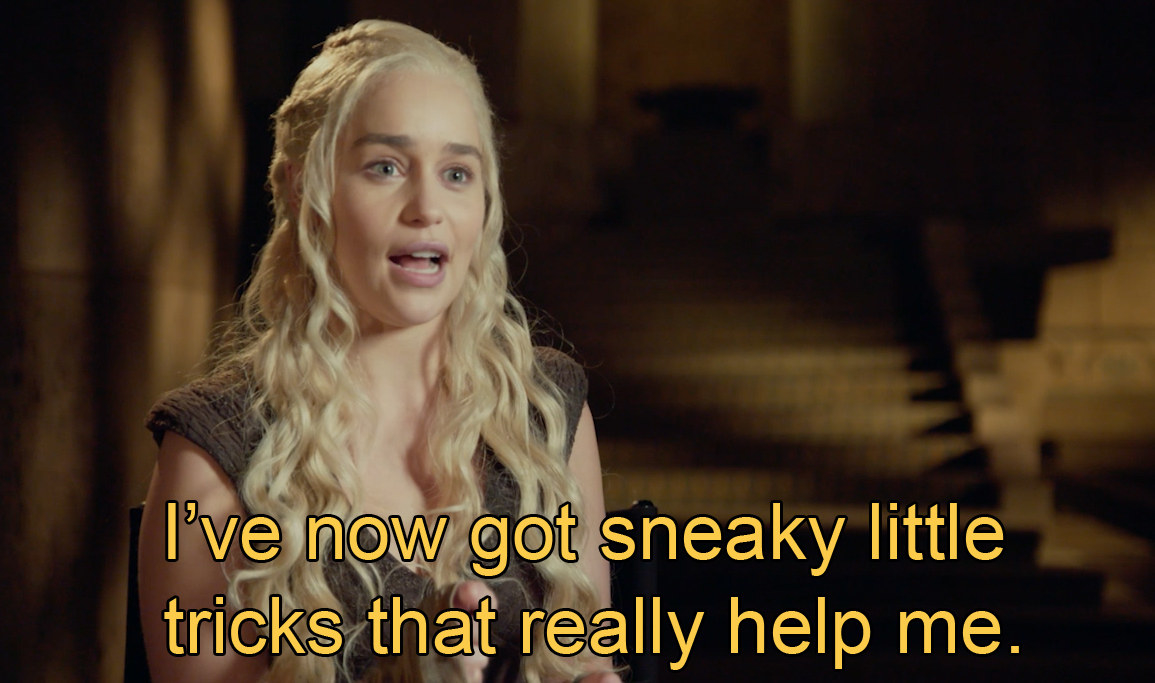 And sometimes, she takes that little song and beatboxes.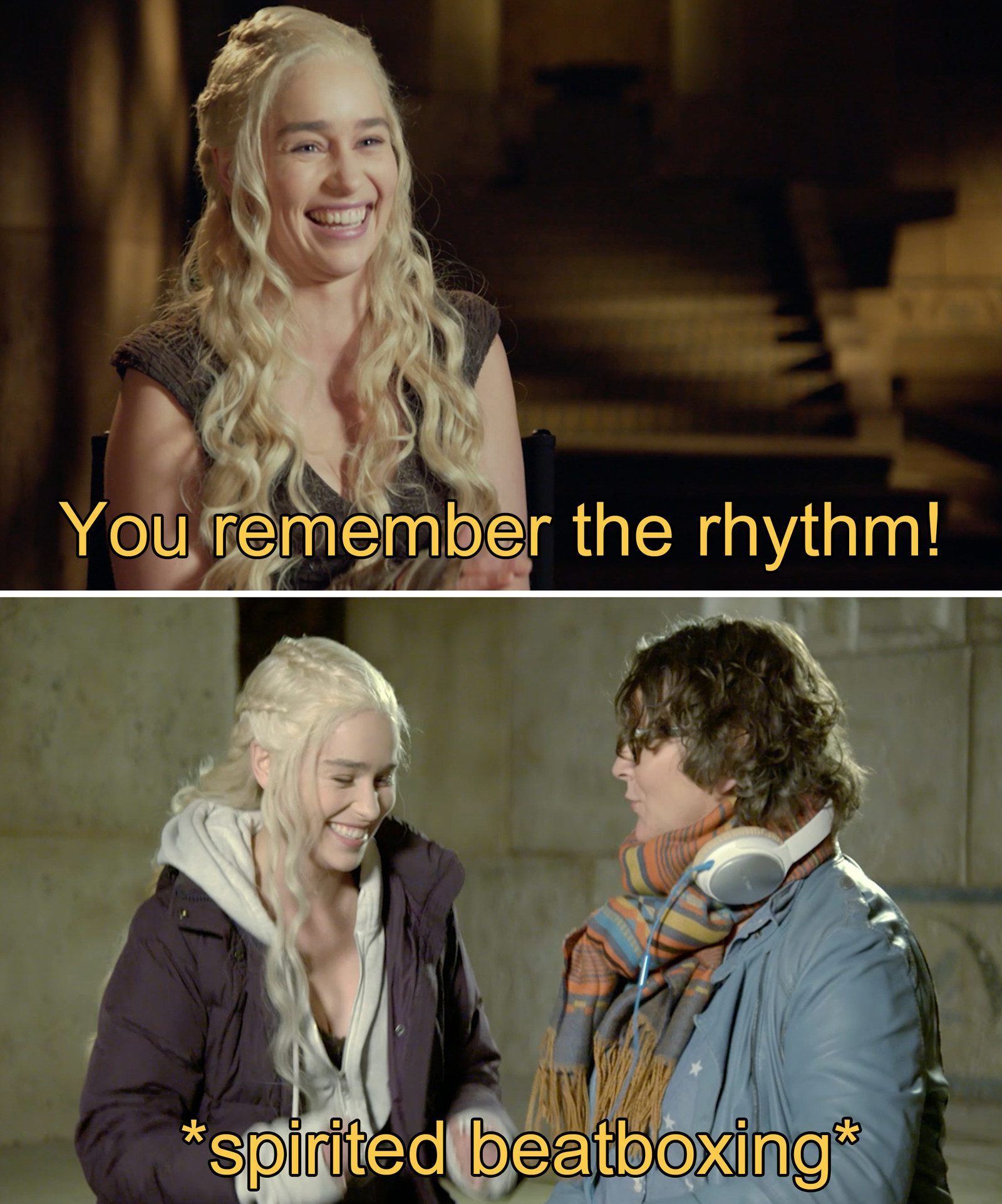 Let's get some of those sweet beats on the Iron Throne.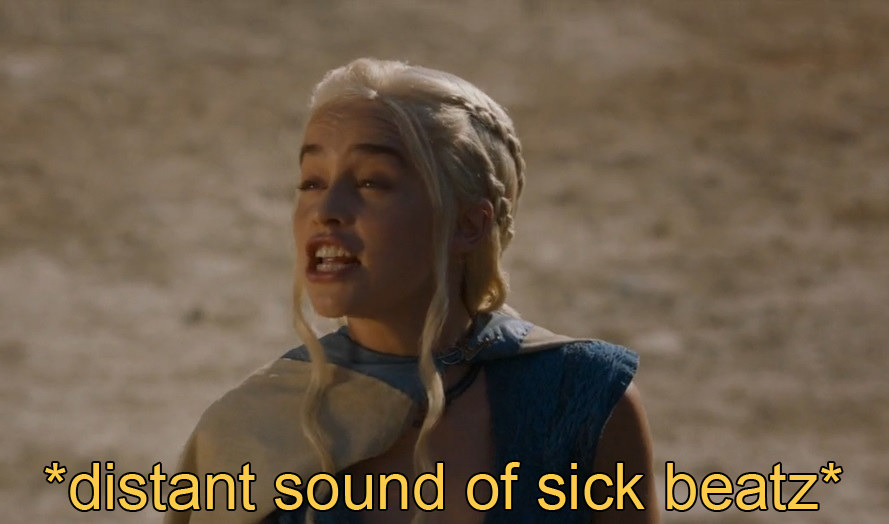 Game of Thrones: The Complete Sixth Season is out on DVD and Blu-ray Nov. 15.