Things seem to get very real very fast for young Nate.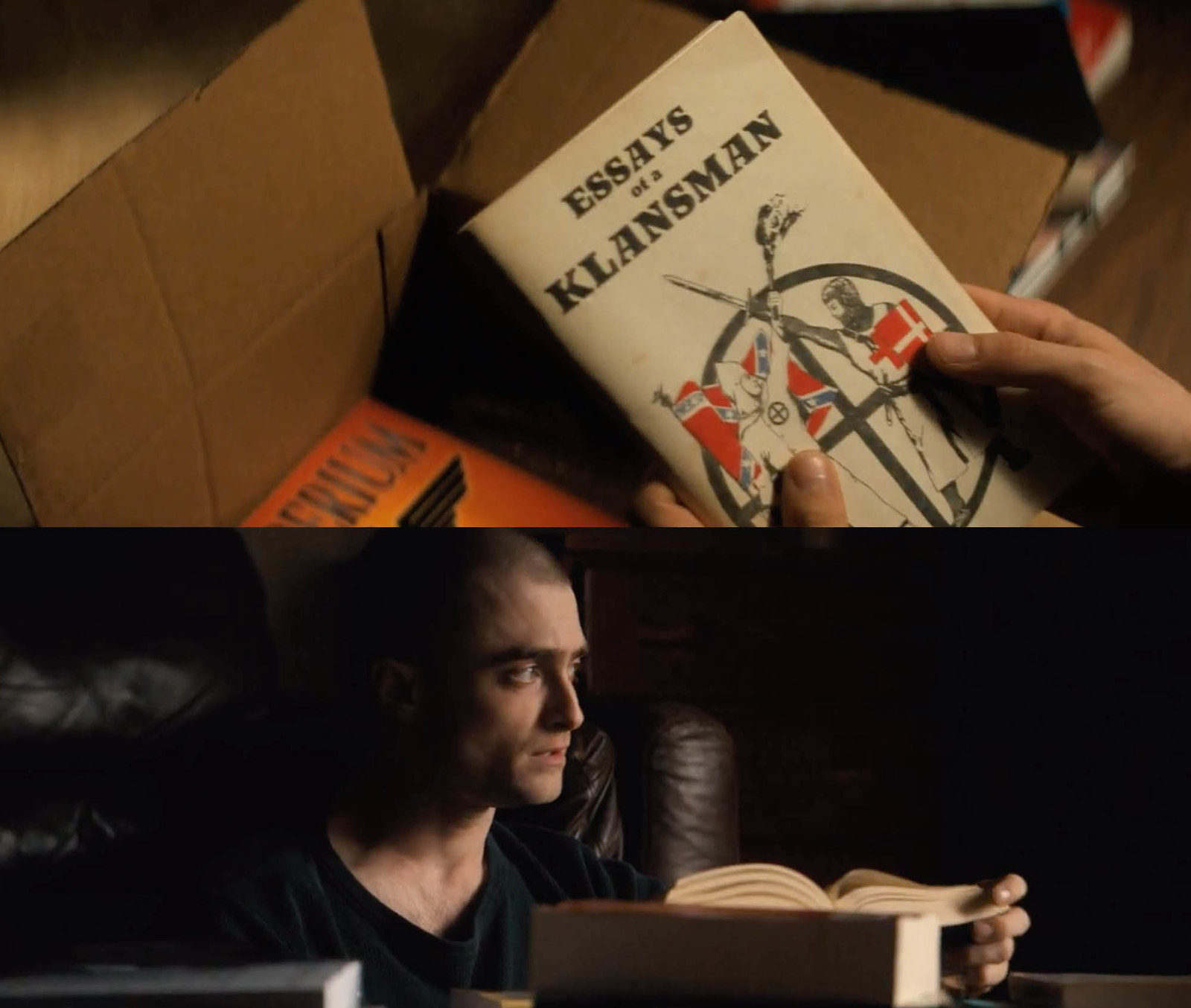 That is a picture of Jesus next to a picture of Hitler.
Those are two burning swastikas framing a burning cross.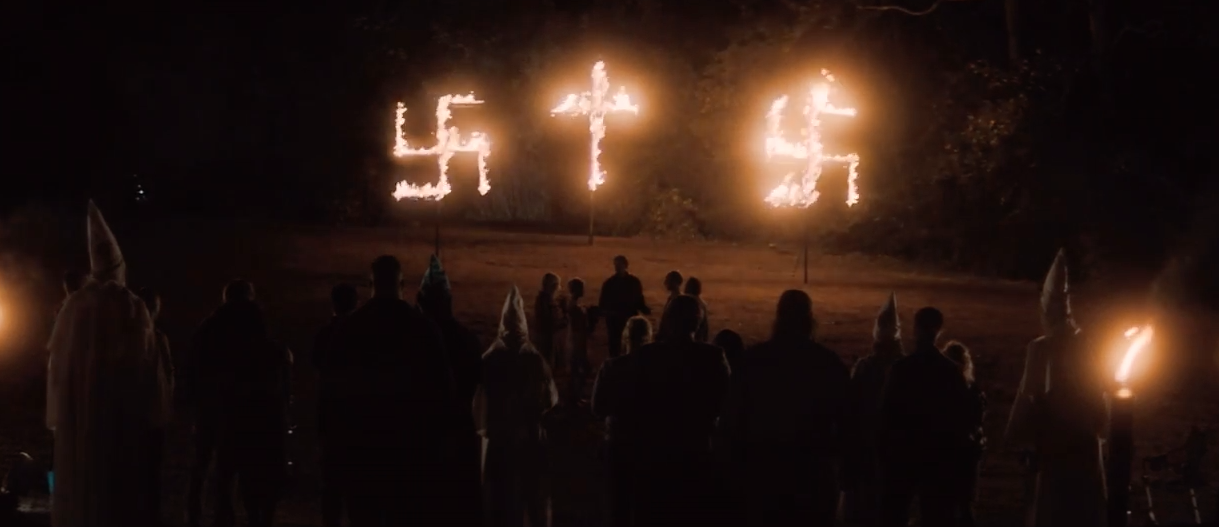 Nate is wearing a "White Power" T-shirt.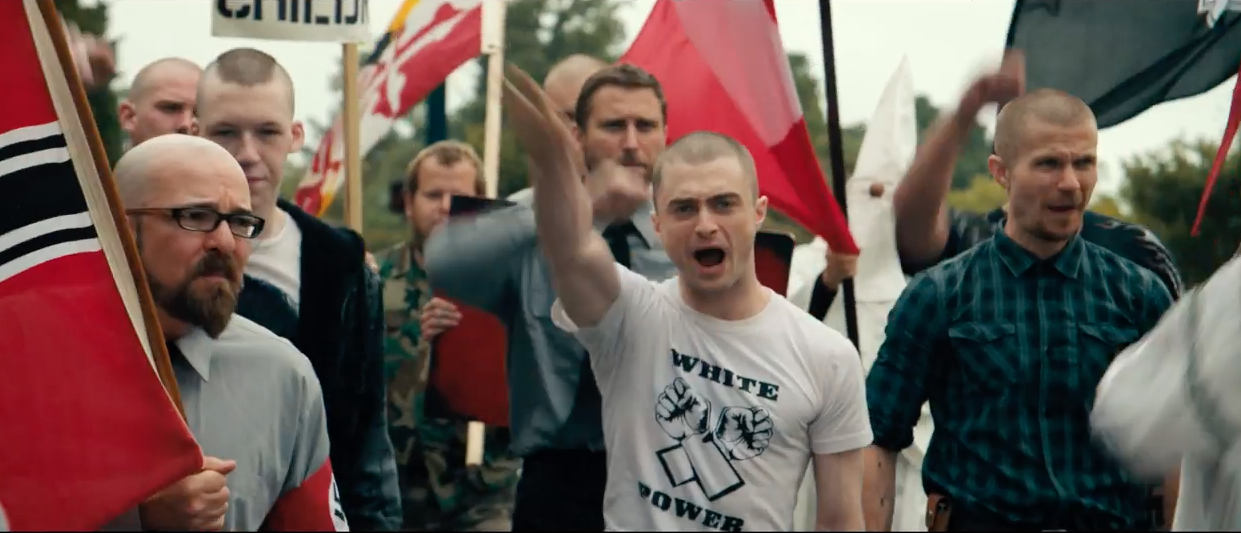 Under the guidance of Angela Zamparo (Toni Collette), he must fight to maintain his own self of sense.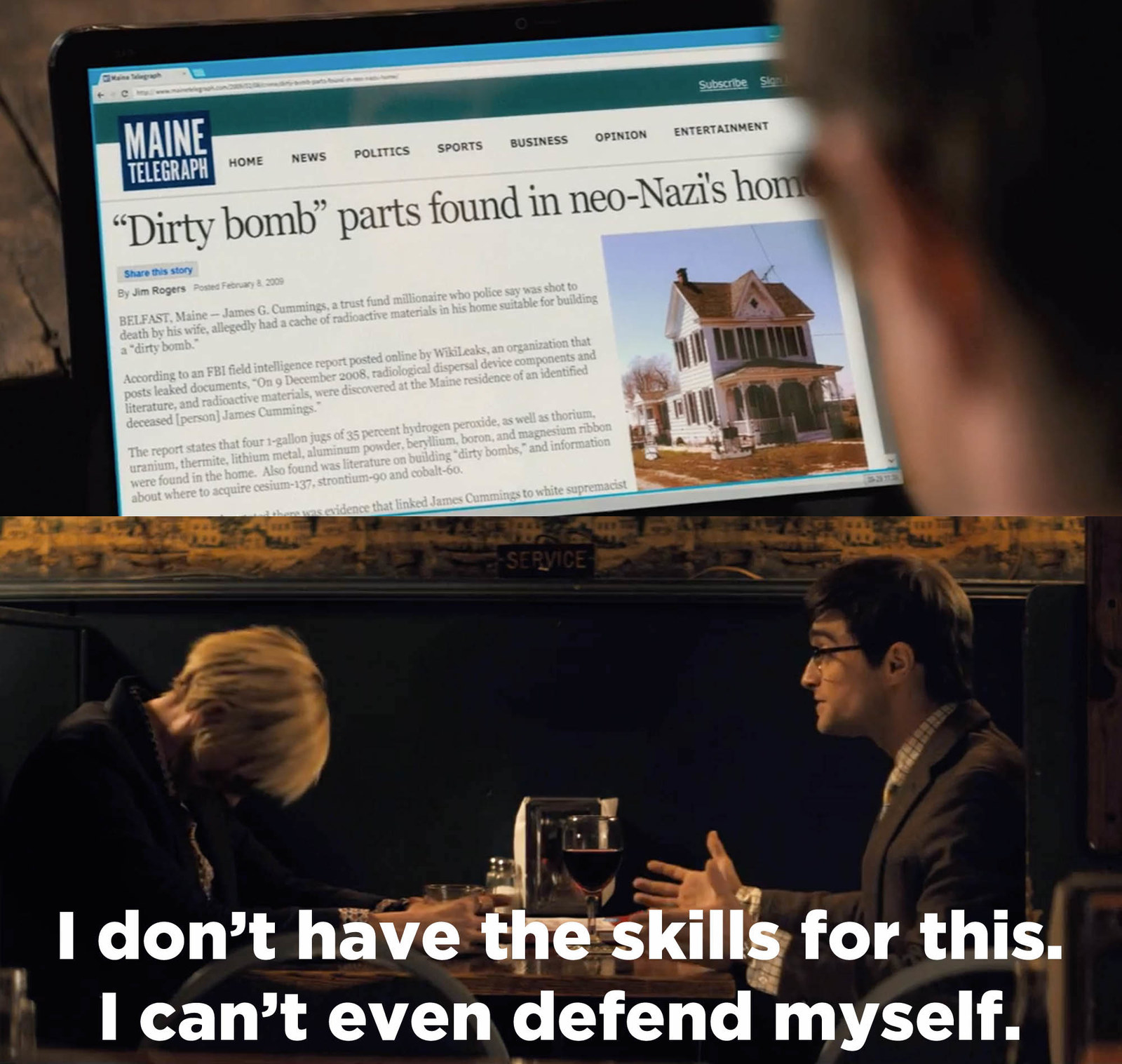 And hopefully prevent some mysterious, huge, likely devastating event the group is planning.
Imperium opens in theaters and On Demand August 19.