One Of The "Bachelor" Contestants Called Out Arie For Sliding Into Her DMs Recently
"dm'ing your ex is a good look too 🙃"
You know by now that last night's season finale of The Bachelor was a mess.
Arie Luyendyk Jr. proposed to Becca Kufrin, then decided a few weeks later that he'd made a mistake and broke it off to pursue a relationship with runner-up Lauren Burnham.
And to make things even messier and more uncomfortable, he surprise-dumped Becca with a camera crew during one of their weekend getaways.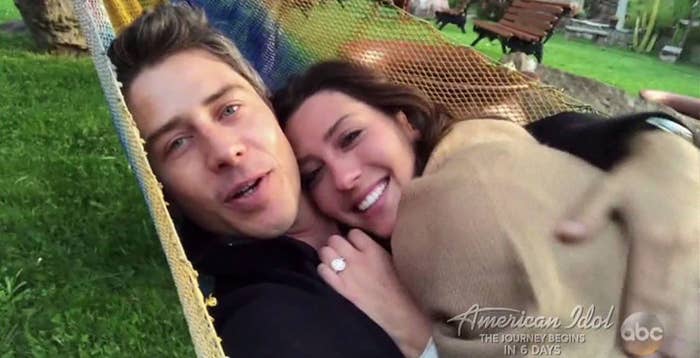 ABC will be airing a second episode tonight, during which it will likely be revealed that Arie and Lauren are together now.
Couldn't get any messier or more awkward, right? Wrong. Remember Bekah Martinez from earlier this season, the 22-year-old fan-favorite who ended up losing out to Tia?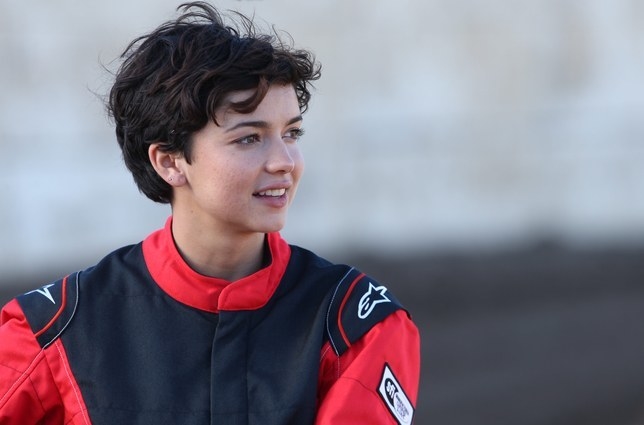 Well, she tweeted that Arie slid into her DMs recently.
The first alleged DM took place on Feb. 2, 2018, the day when news broke that Bekah was still mistakenly listed as a missing person after an incident in November.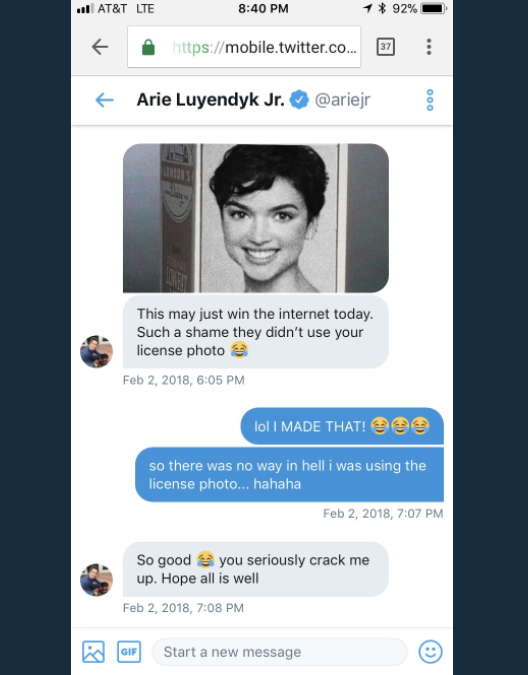 Then Arie seemingly slid back into Bekah's DMs the next day to let her know she was born the same year that he went on his "first 2-on-1," a reference to a kind of date on The Bachelor when two women go on a date with the Bachelor and one has to be sent home at the end.
Some fans are defending Arie's actions.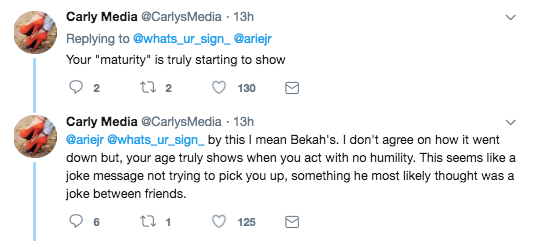 And they don't think the messages are inappropriate.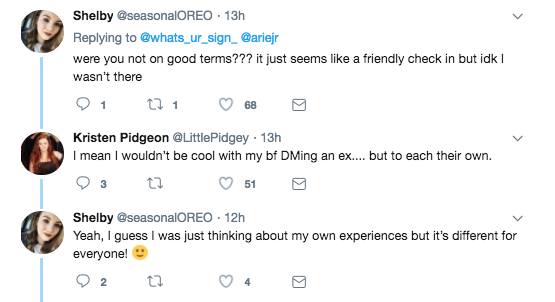 Others are here for the drama.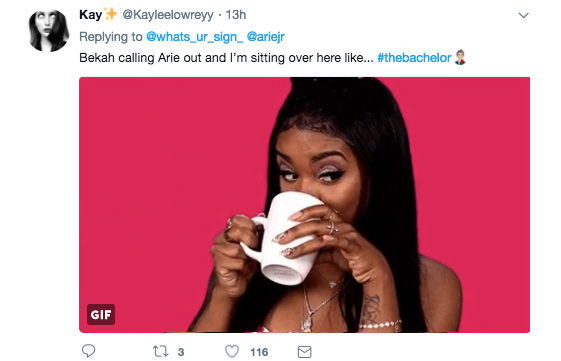 And others are wondering what Lauren will think about this, if the two are in fact together now.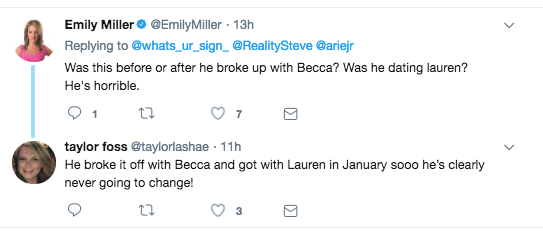 Guess we'll find out.