Anne Hathaway showed up to the Vanity Fair Oscar Party last night looking next-level beautiful.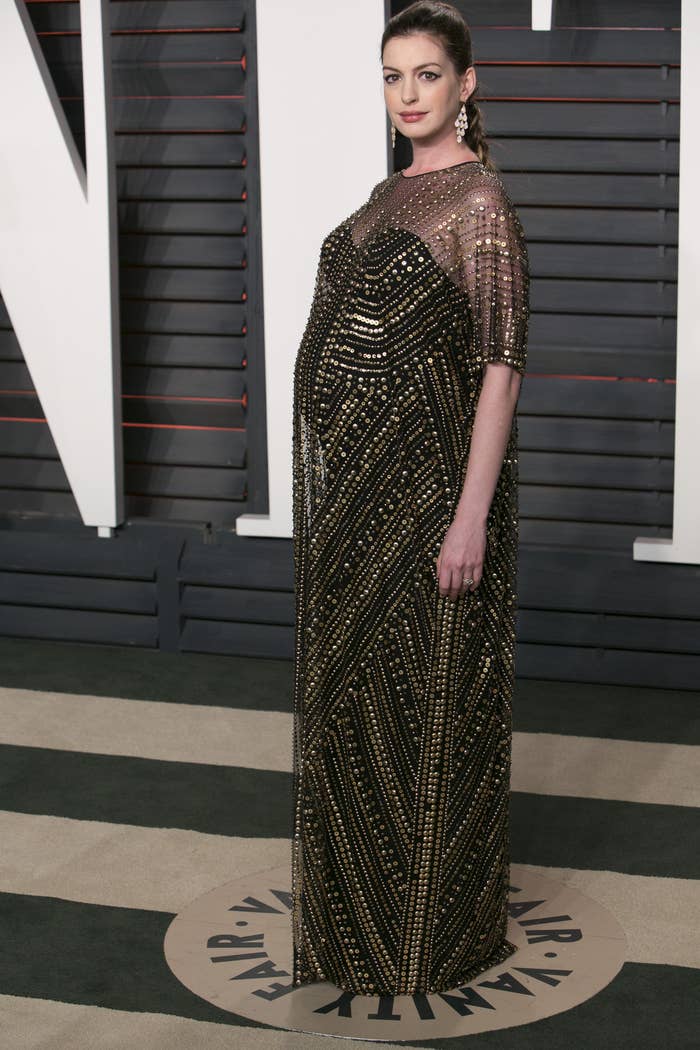 The expecting mother looked happy and healthy.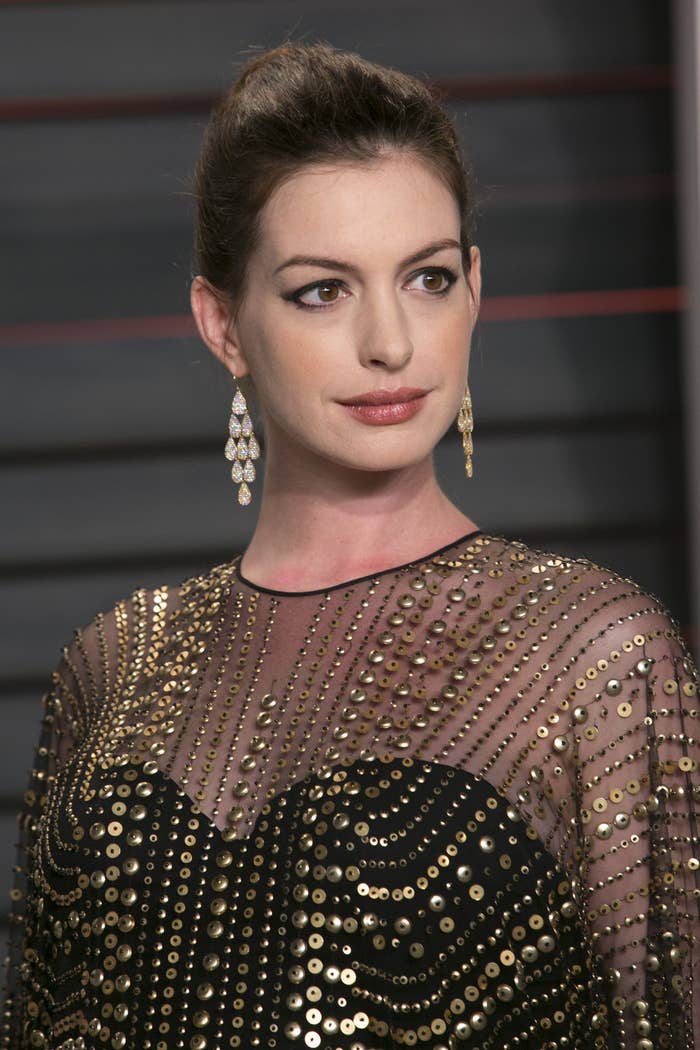 All that gold just accentuated her natural glow.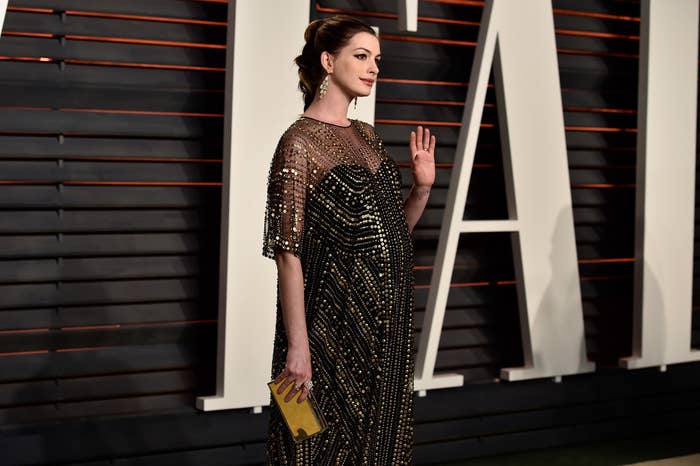 Anne cut quite a stunning figure.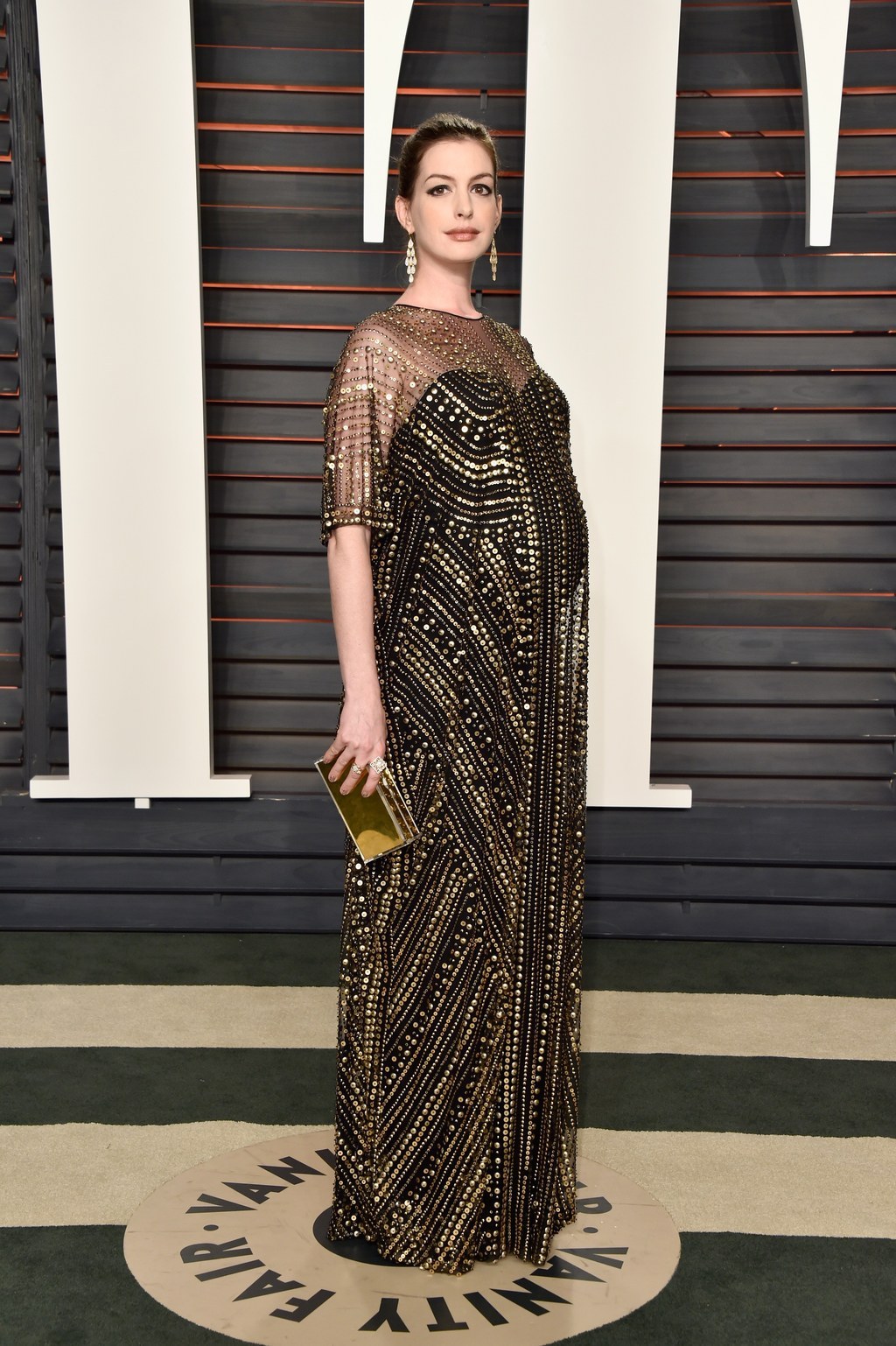 Look at how regal she is. She looks like frickin' Cleopatra.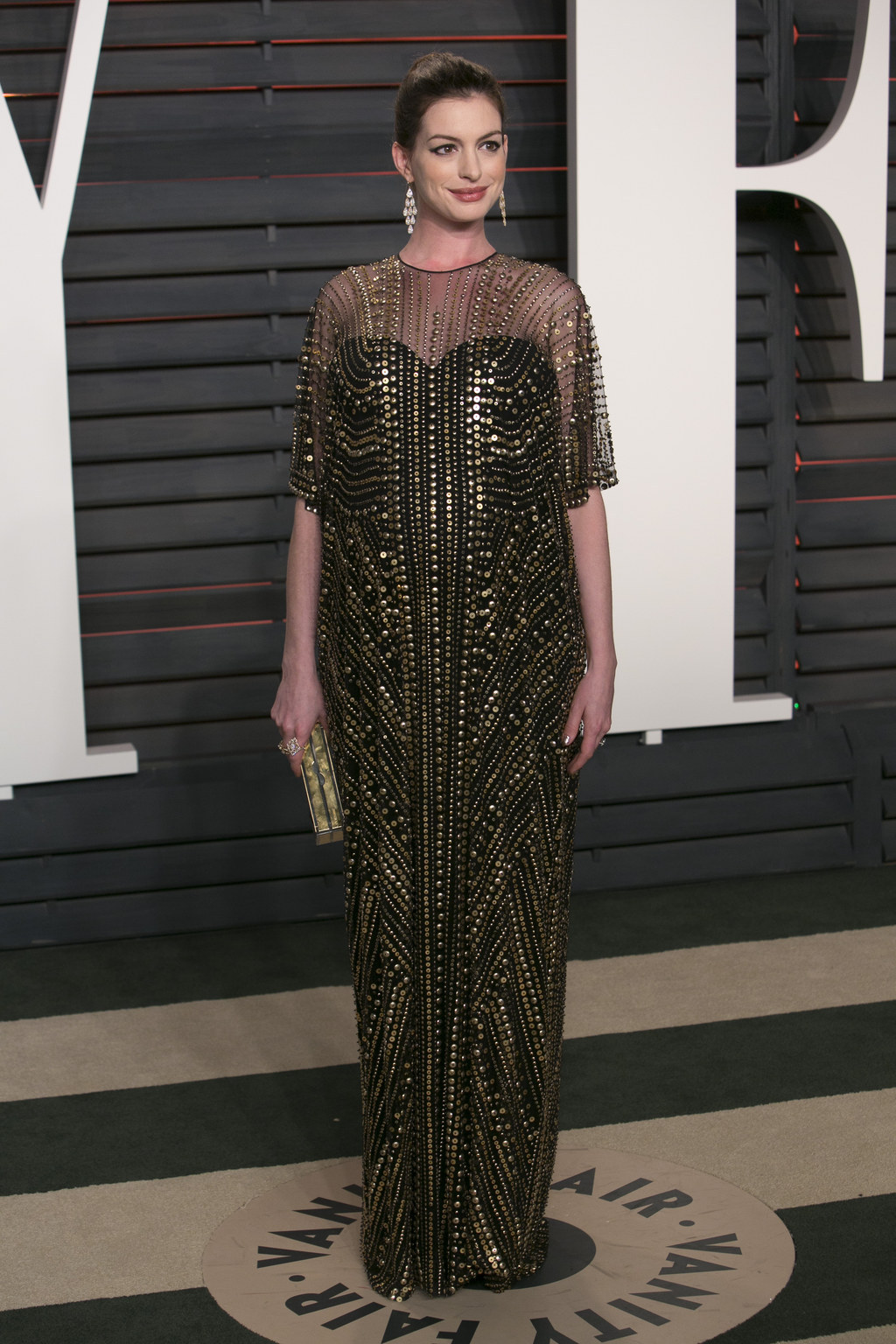 So comfortable, so at ease, surveying her kingdom.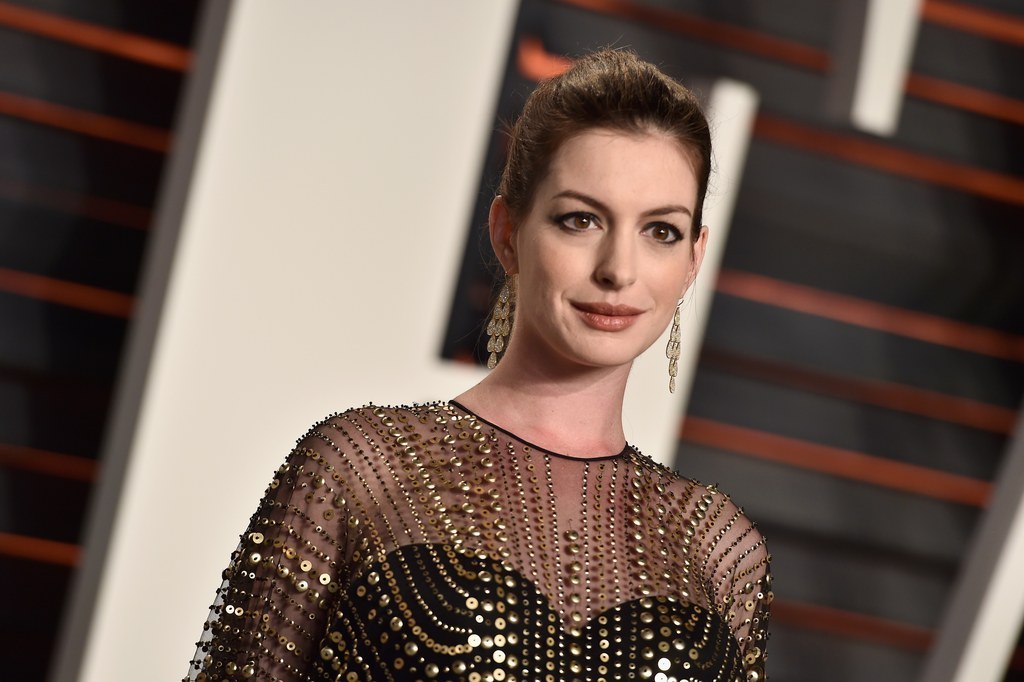 And the back of that dress is killer.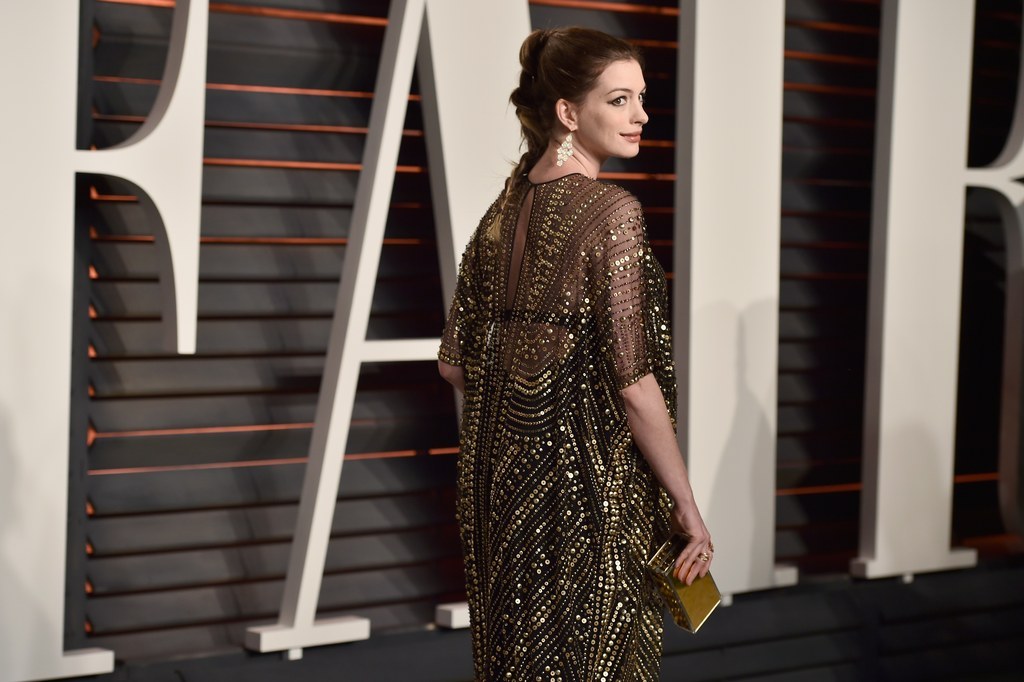 She and her husband, Adam Shulman, are just adorable.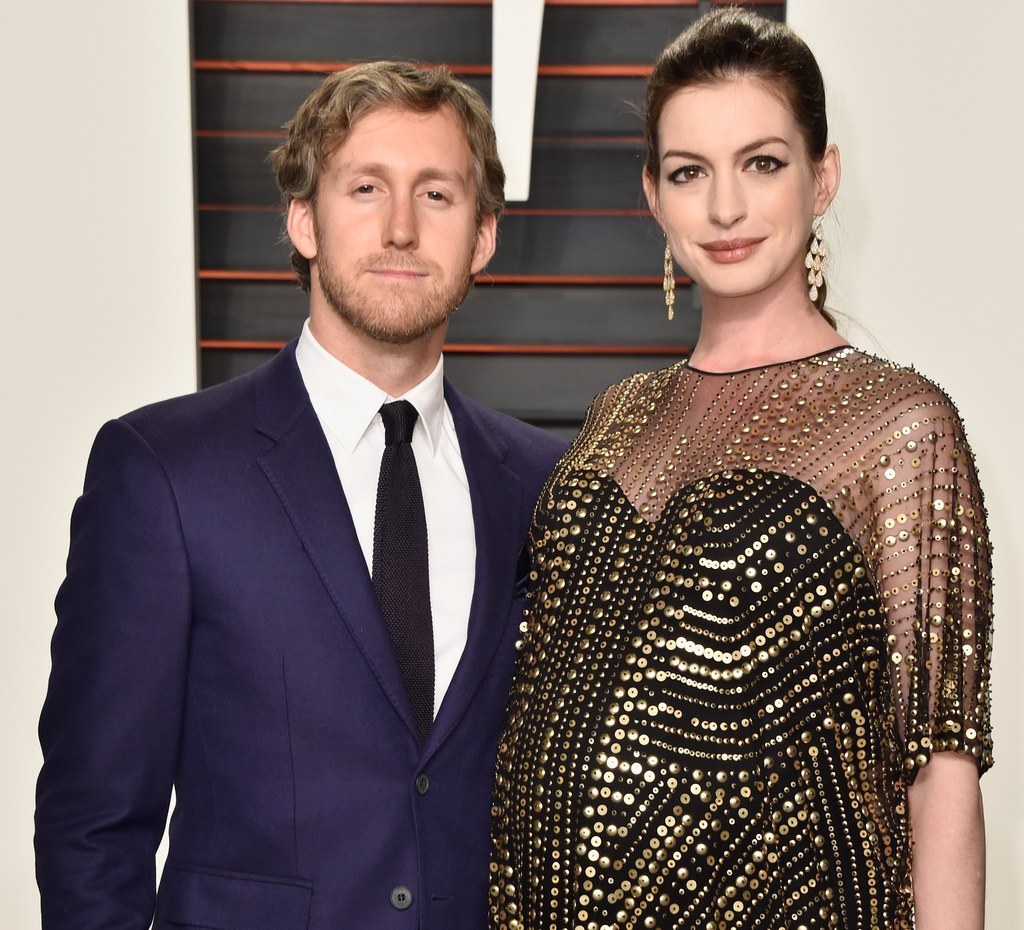 🔥 🔥 🔥