Andrew Garfield Explained Why He Made Out With Ryan Reynolds By Making Out With Stephen Colbert
SIGN ME UP! I mean...haha, what?
This is Andrew Garfield. He's a human man with lips.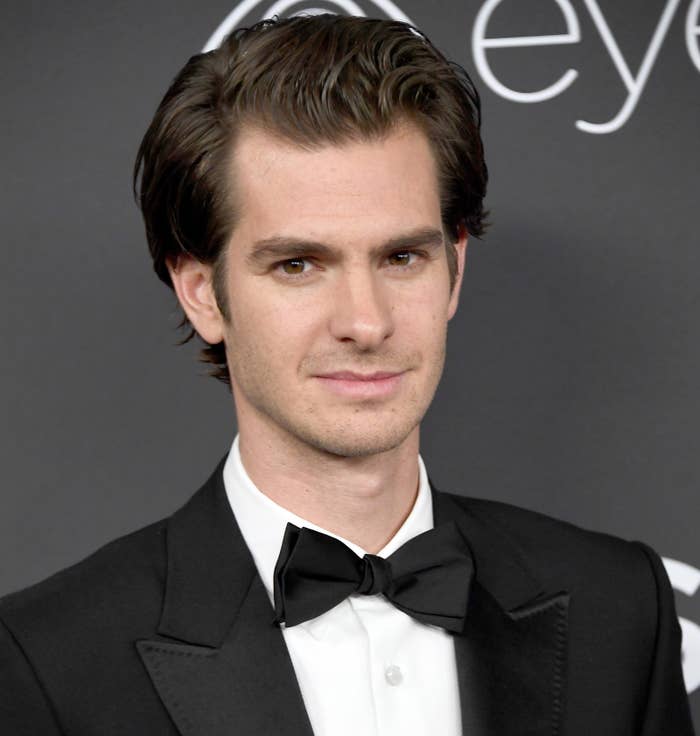 Like most human men with lips, he presumably uses those lips for lots of things — talking, eating, kissing...normal lip functions. But unlike most human men, he was recently lucky enough to use his lips to make out with Ryan Reynolds at the Golden Globes.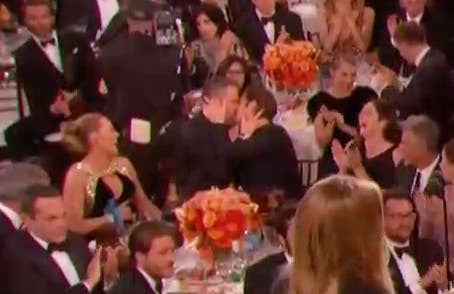 BUT FIRST, some clarity: Garfield locked lips with Reynolds as a sign of unconditional love and support.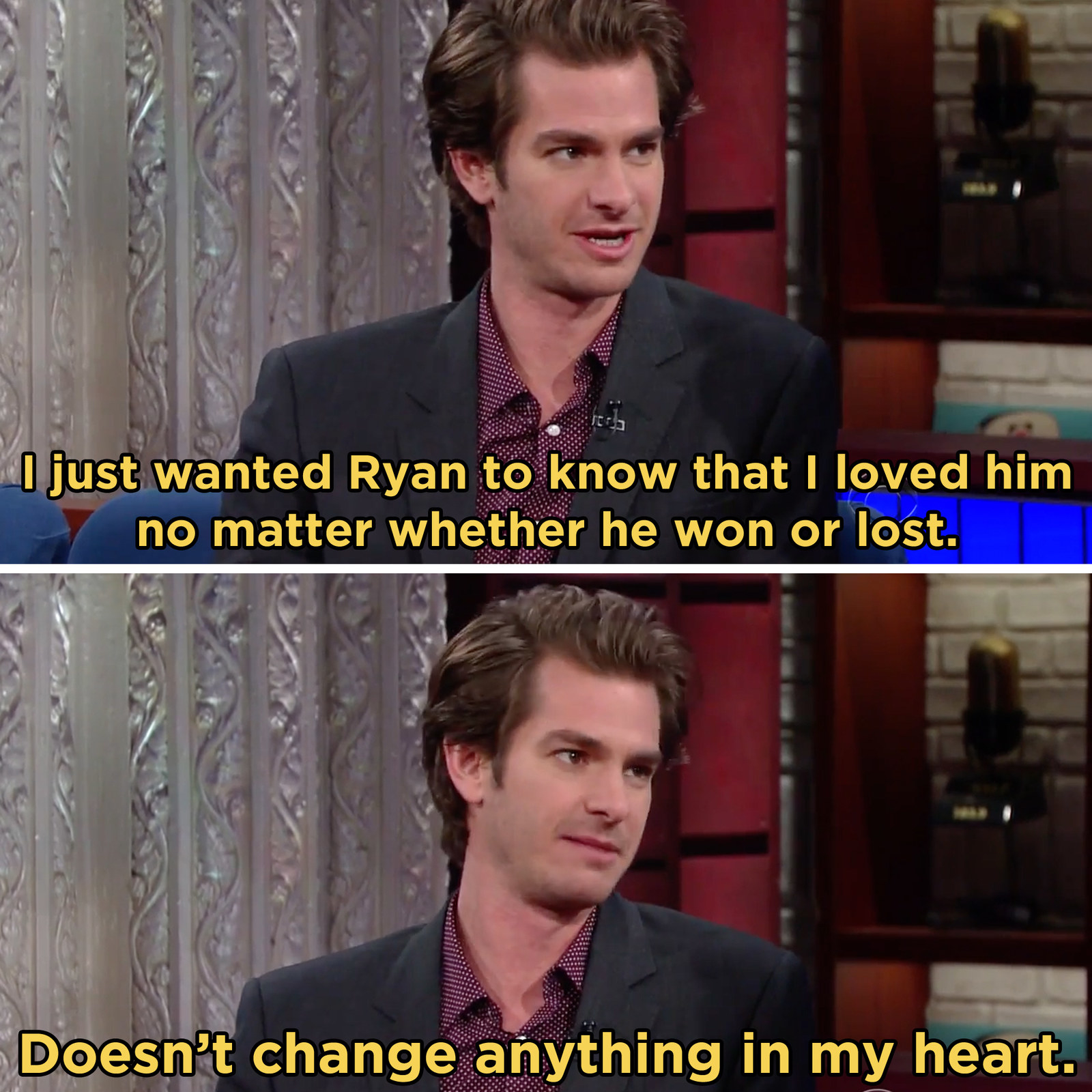 And he and Colbert said they are both absolutely fine with kissing other men.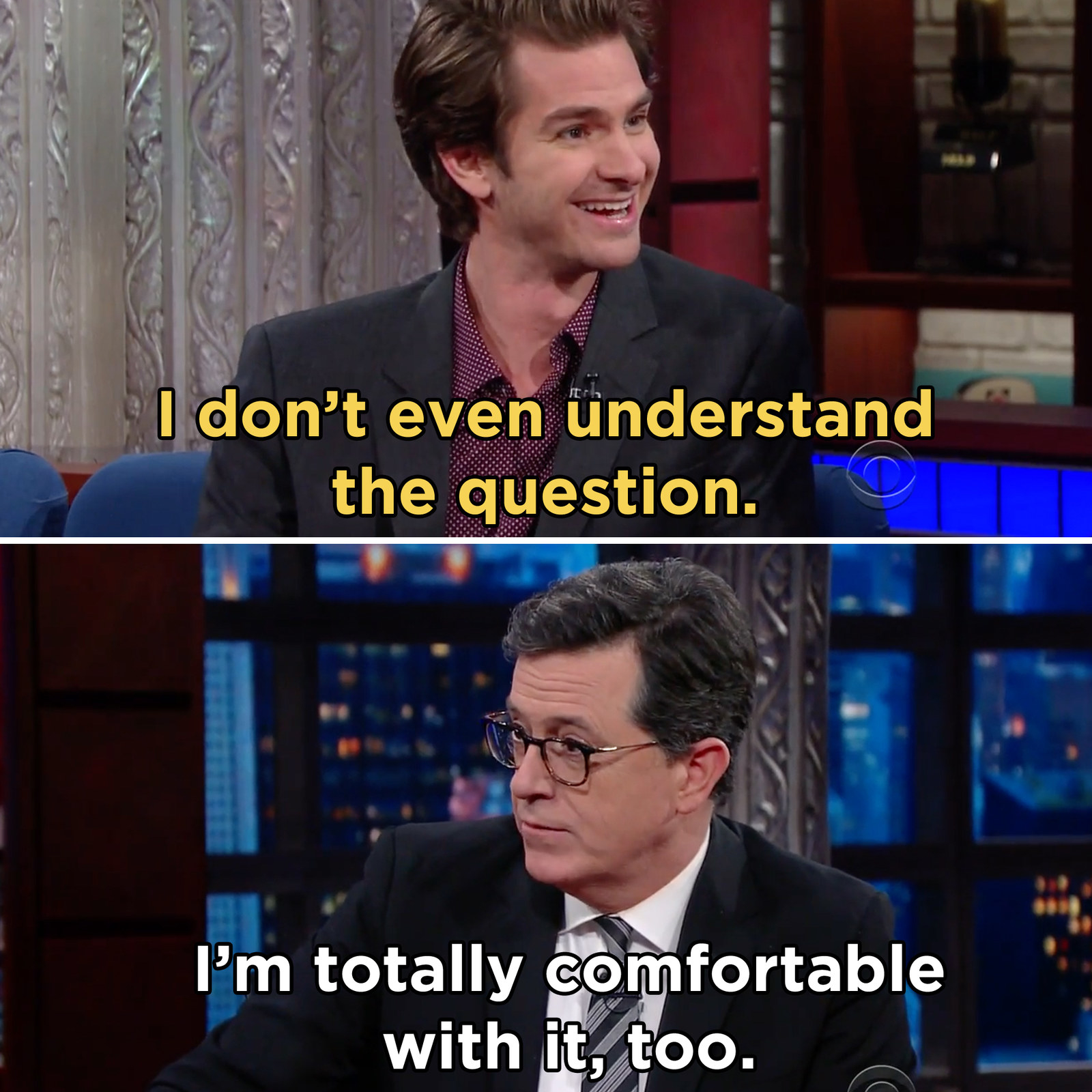 So it would only make sense that they...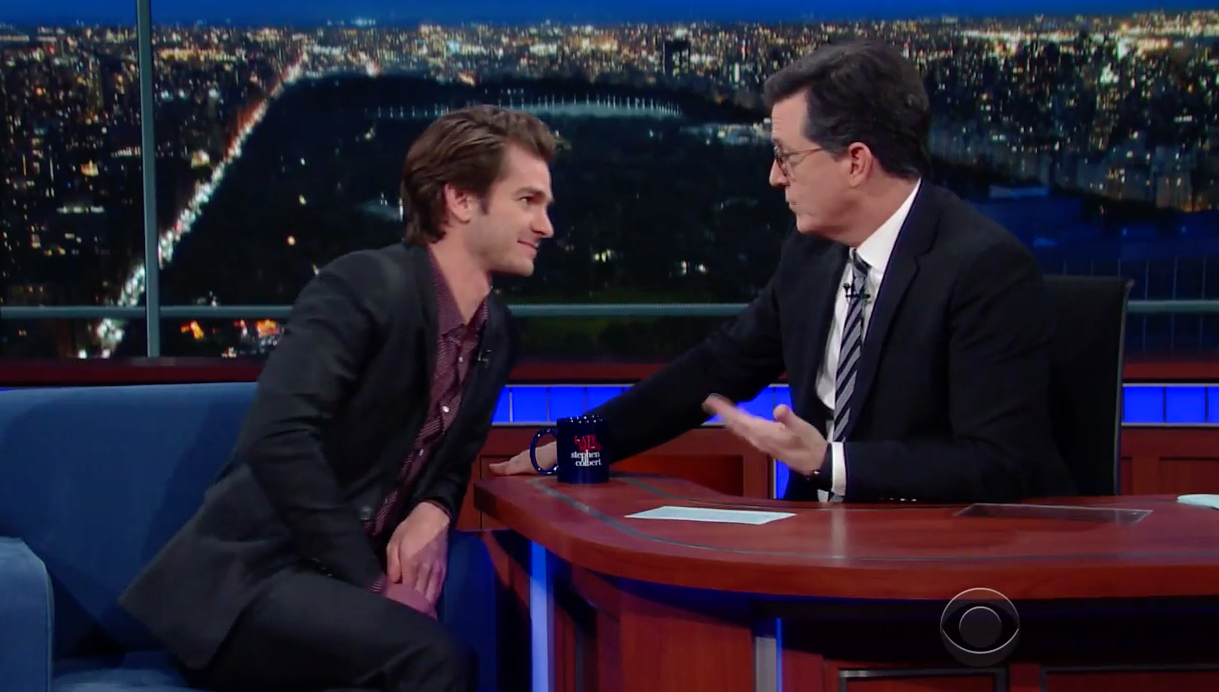 ...would also...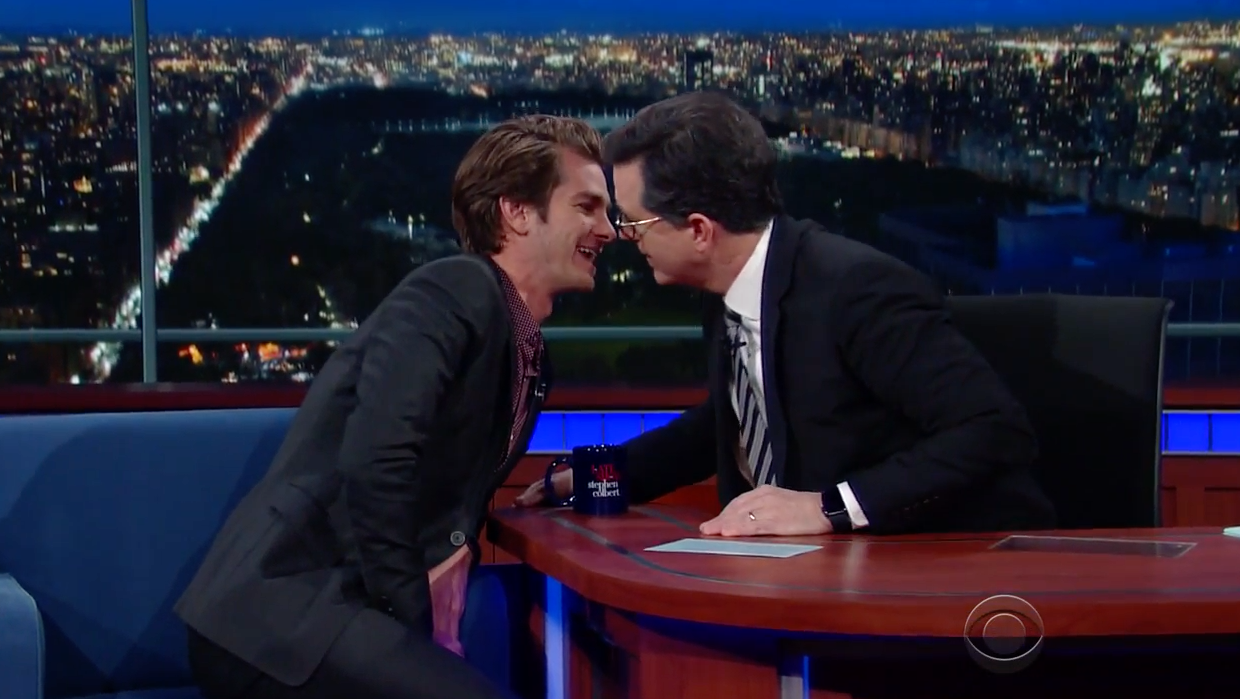 TWICE. So sweet, so tender.
✨✨ Pure magic. ✨✨