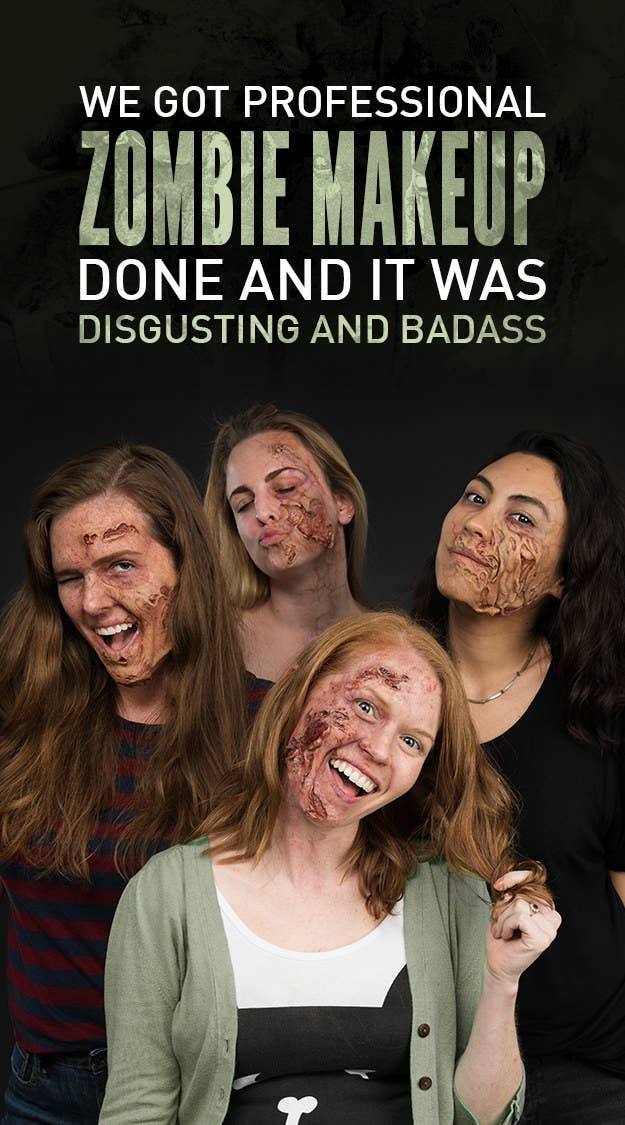 Hello. We're Macey, Casey, Keely and Erin. We're just four super normal chicks with one thing in common: We're secretly horror movie superfreaks who long to be zombies.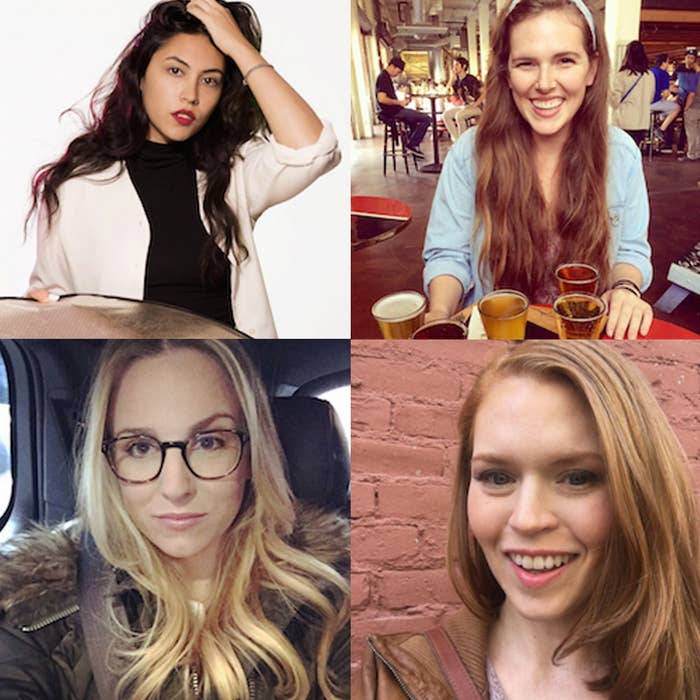 So when the chance came around to have two professional horror movie makeup artists transform us into zombies, we all jumped at the chance to, at last, be transformed into our true selves.
This is Mark Coulier, makeup artist and prosthetics designer. Here he is with his TWO Oscars, in 2015 for Best Makeup & Hairstyling Award for The Grand Budapest Hotel, and in 2012 for The Iron Lady.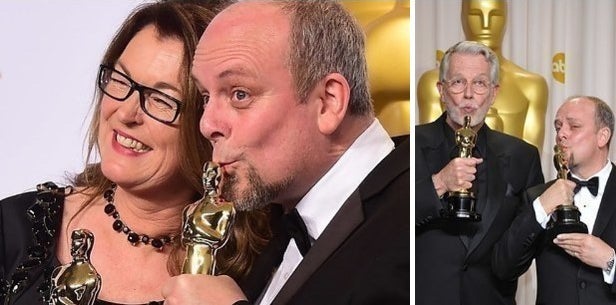 Mark also has two BAFTA Awards. Tragically, there aren't any pictures of him kissing them.
And this is Dan Gilbert of Necessary Evil FX. Mark and Dan would be the evil geniuses who transformed us into zombies.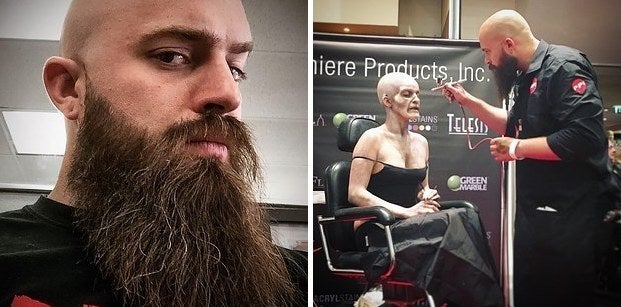 Macey was just downright excited to become the living undead, no nerves at all.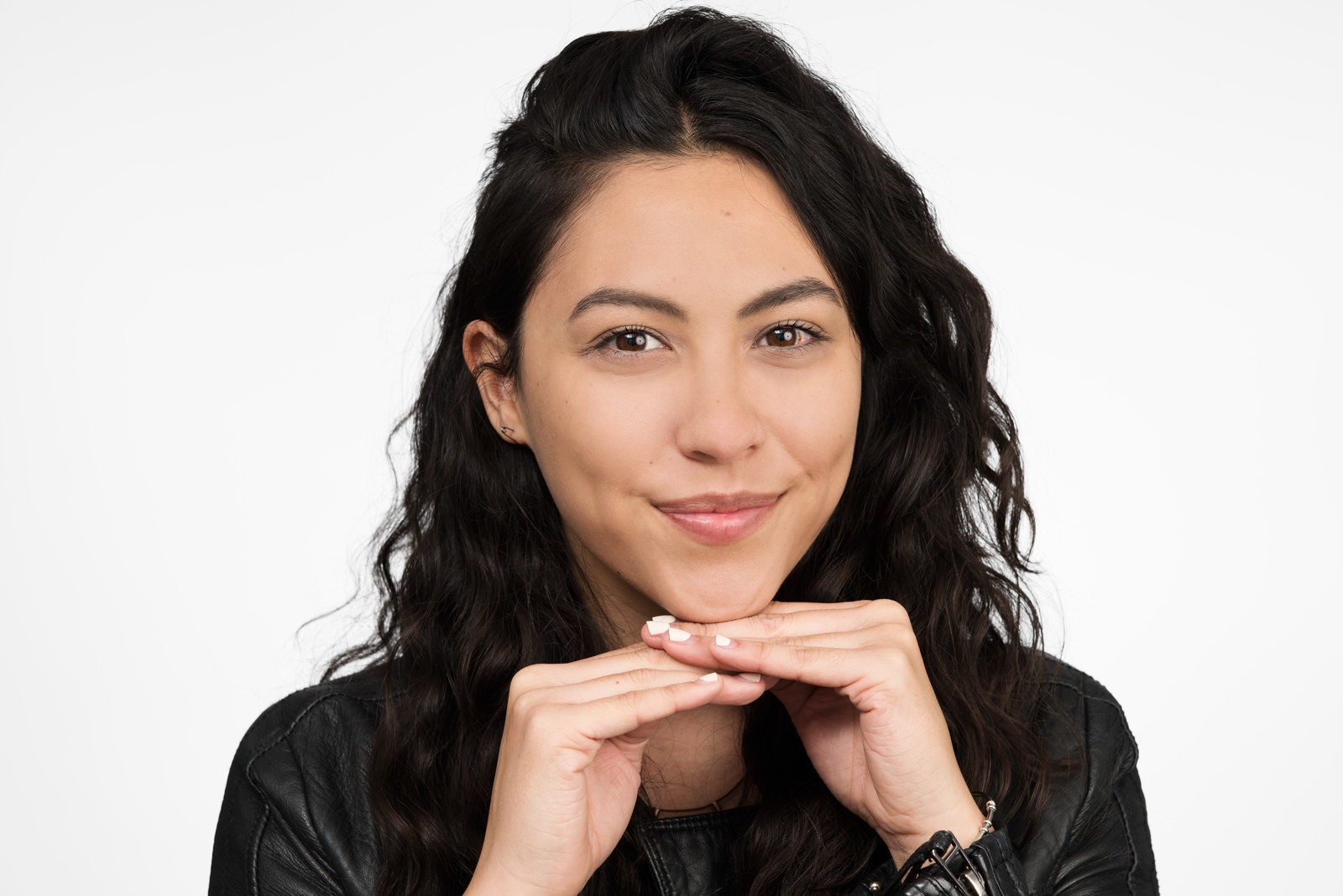 Casey was ready to have a bloody, gory spa day.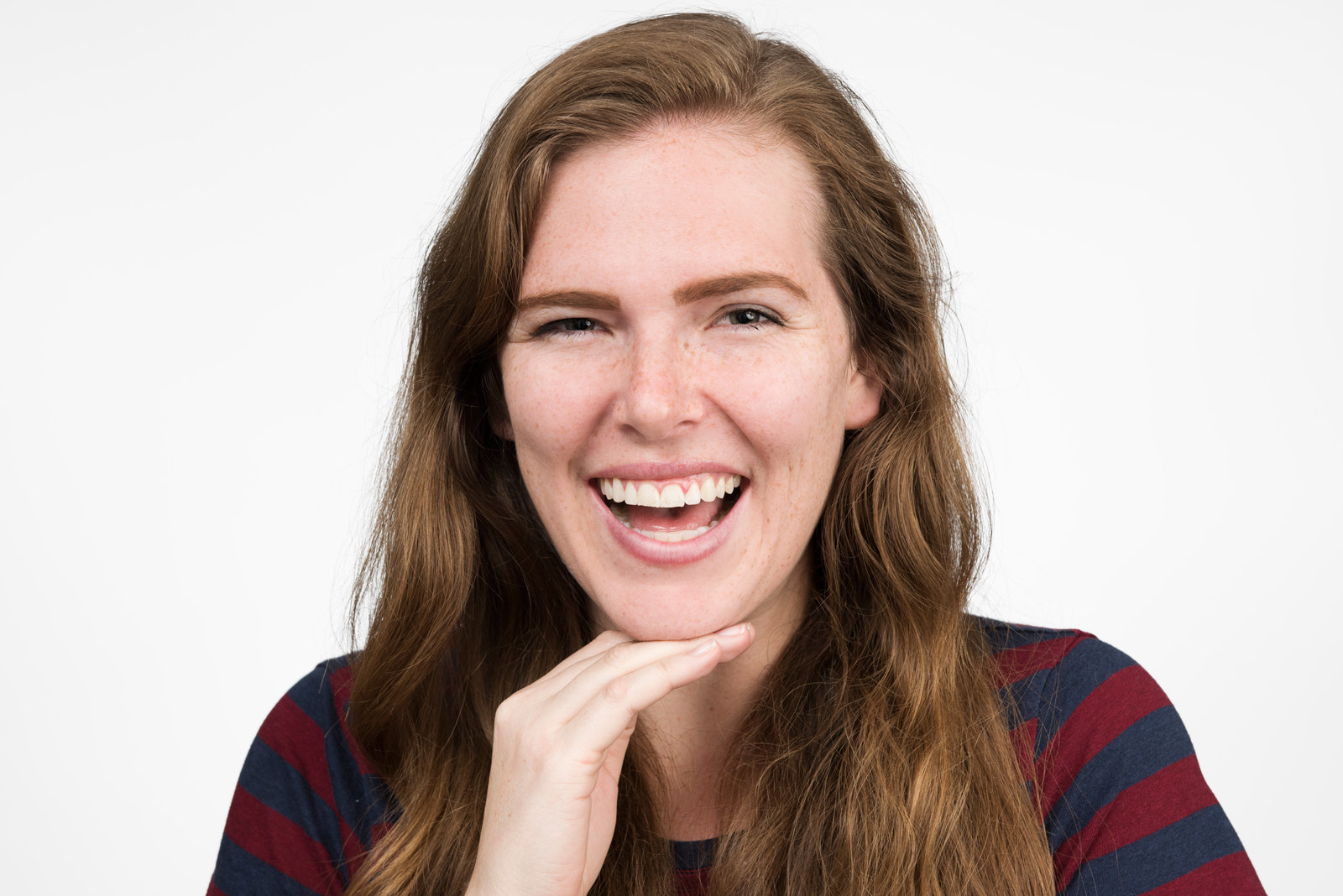 Keely wanted to look like one of the worms from Tremors.
And Erin was just super ready to let her inner psychopath out at long last.
Mark and Dan got to work. First, they trimmed eerily flesh-like prosthetics to fit our individual faces, and then glued them on.
Then they did a ton of detail work over the prosthetics, and over our uncovered skin as well. They used spray guns, all colors of makeup, temporary vein tattoos, and fake blood.
The time and attention they put into each brush stroke was phenomenal.
It took a little over an hour for one person to get the full zombie transformation.
Then Mark and Dan finished off our new, rotting looks with a sheen of K-Y Jelly, the "one thing a makeup artist should always have on-hand."
And it totally worked. In the end, we all looked fucking disgusting.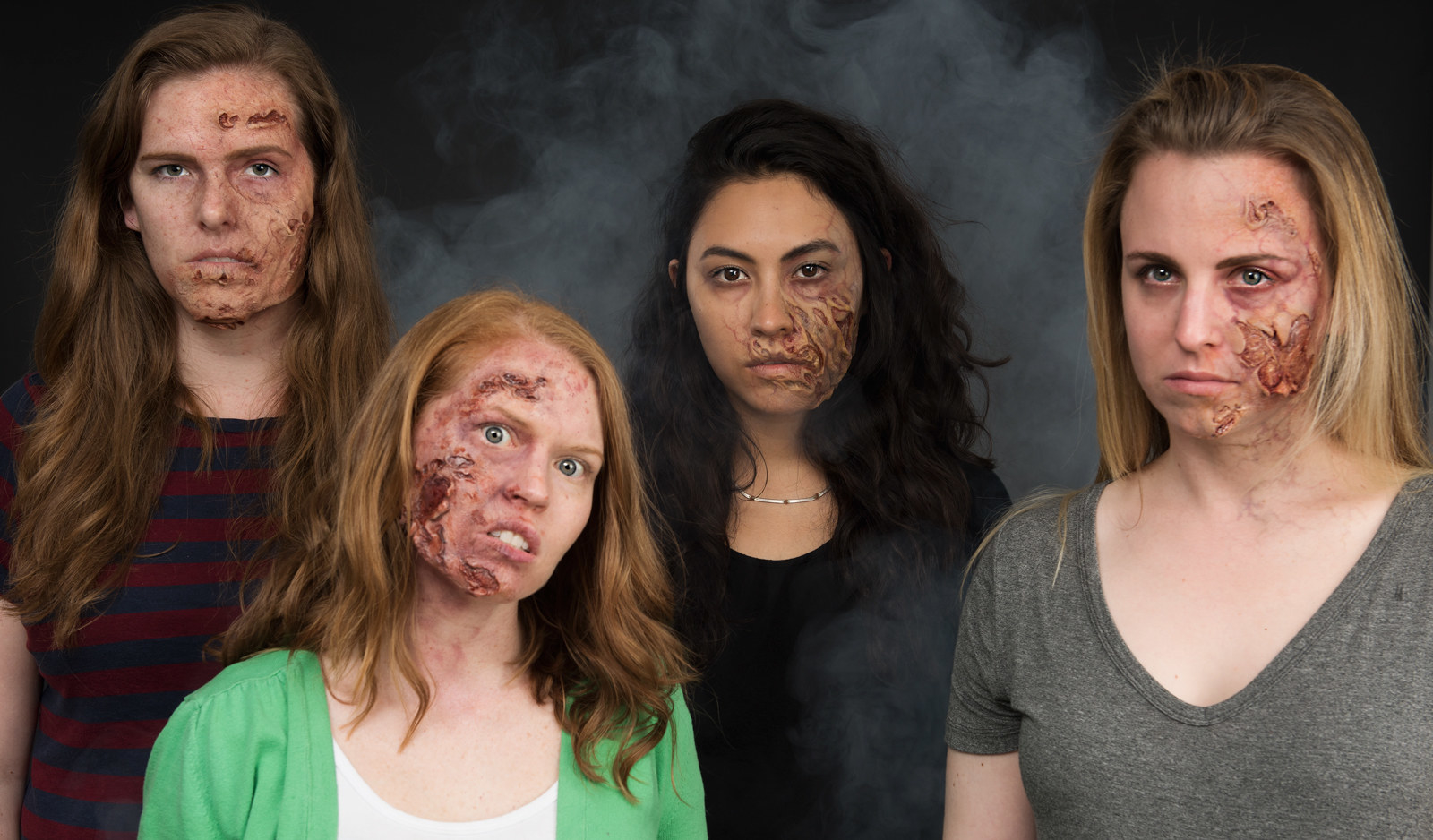 Zombie Macey felt like a walking piece of art.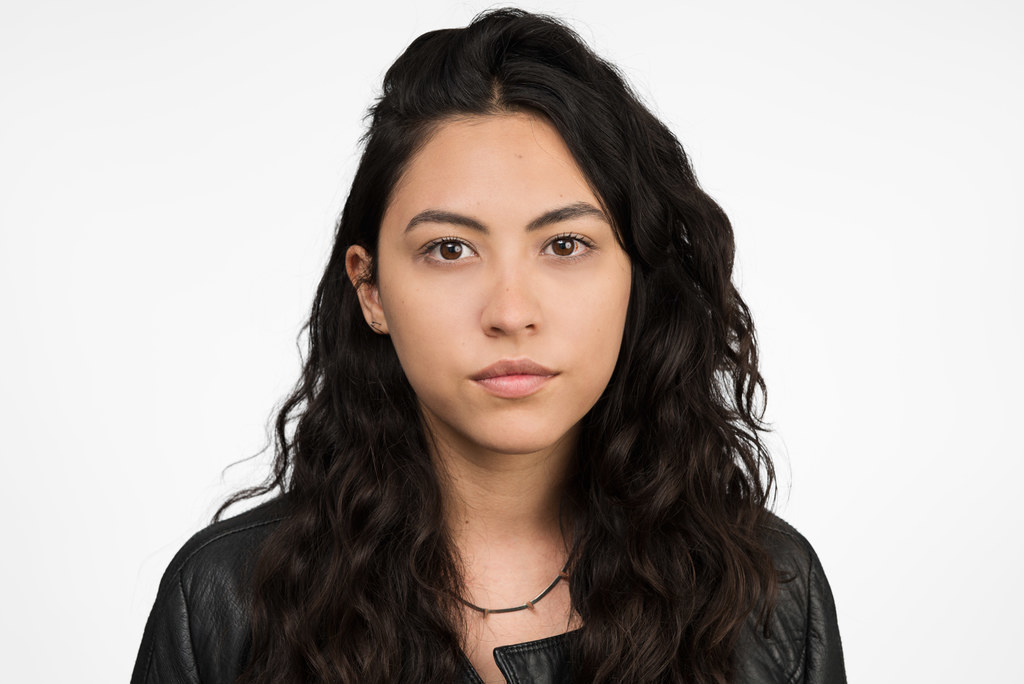 People wanted to take selfies with Zombie Casey.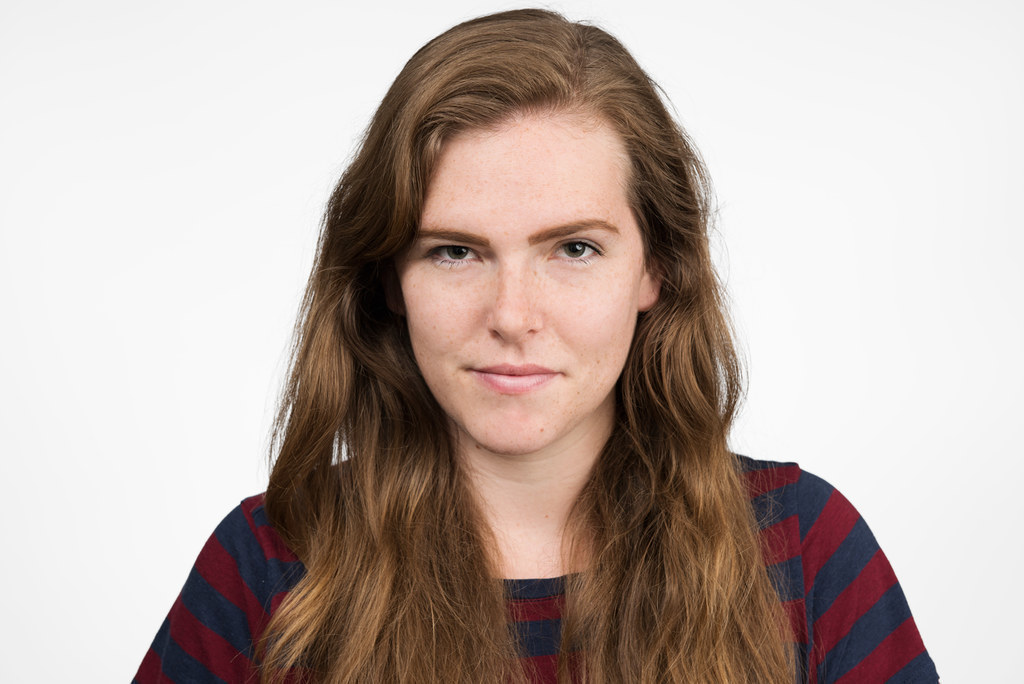 Everyone was freaked out by Zombie Keely's neck veins.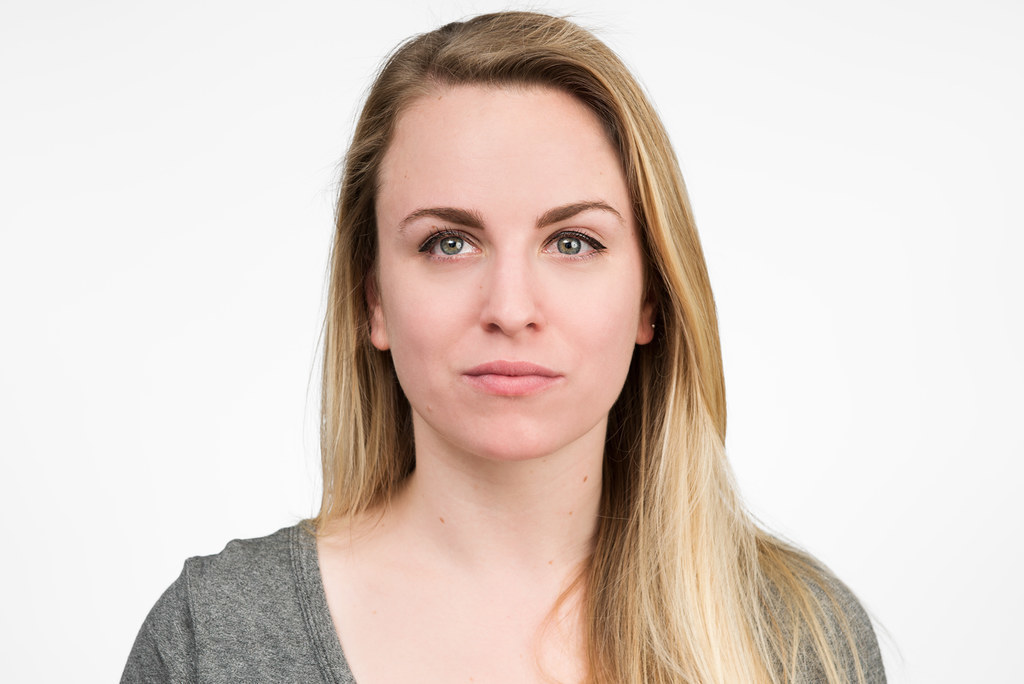 And Zombie Erin literally repelled her coworkers.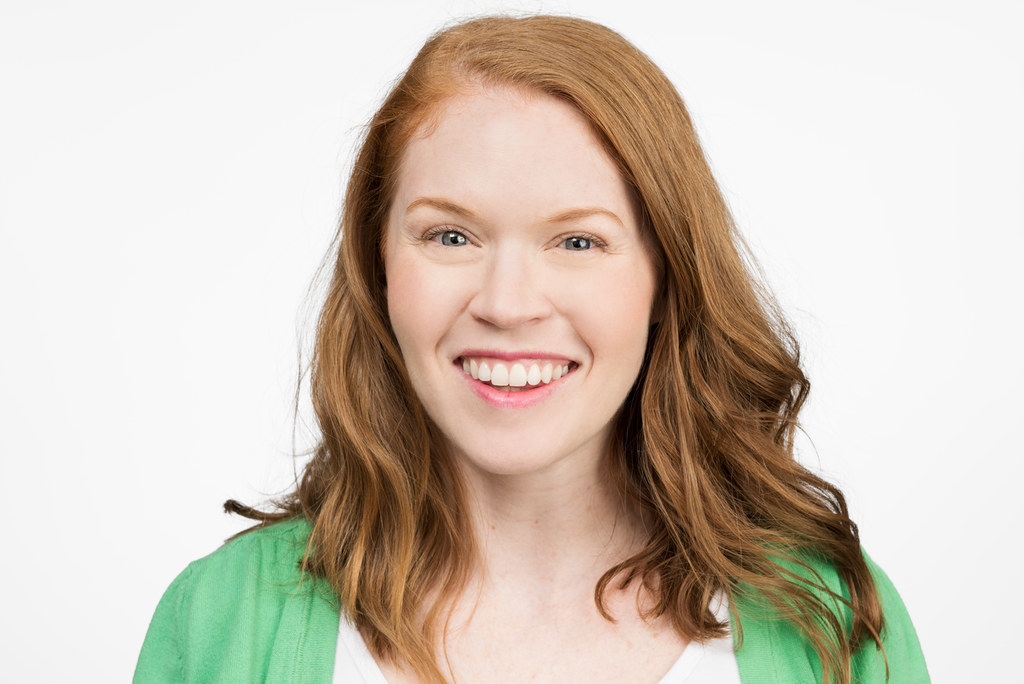 Mark and Dan seemed very pleased with their handiwork.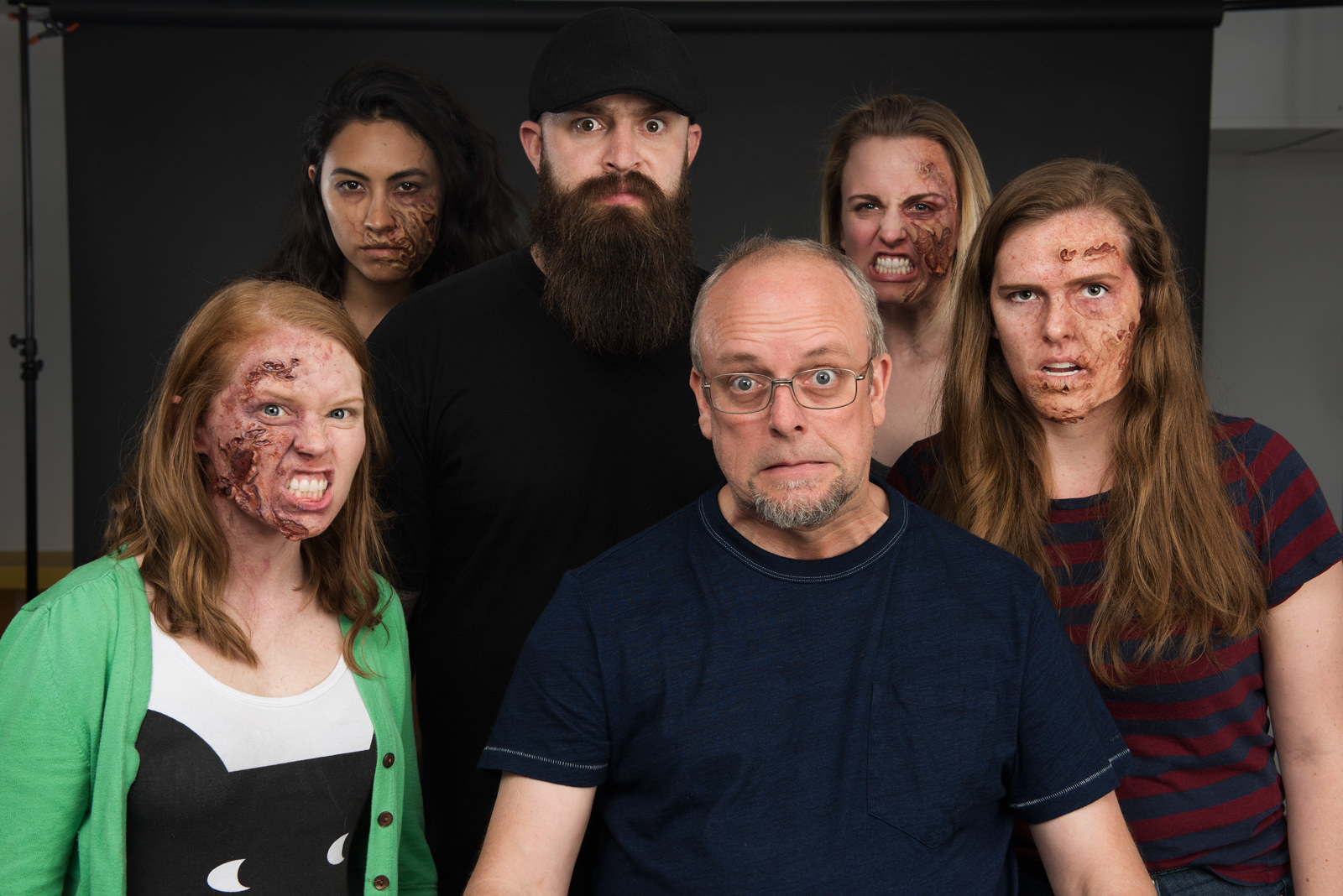 But not nearly as pleased as we, four seemingly normal chicks, in our true forms at last.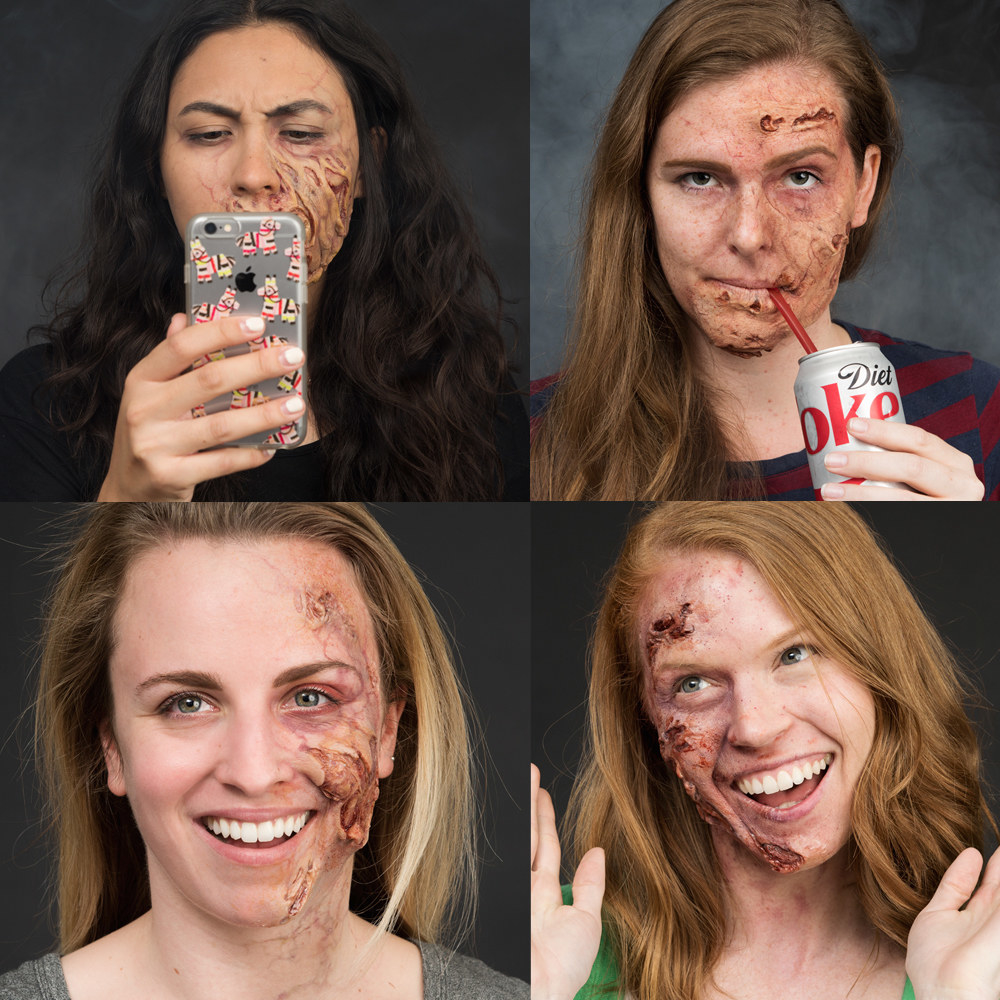 Zombie lyfe 4ever.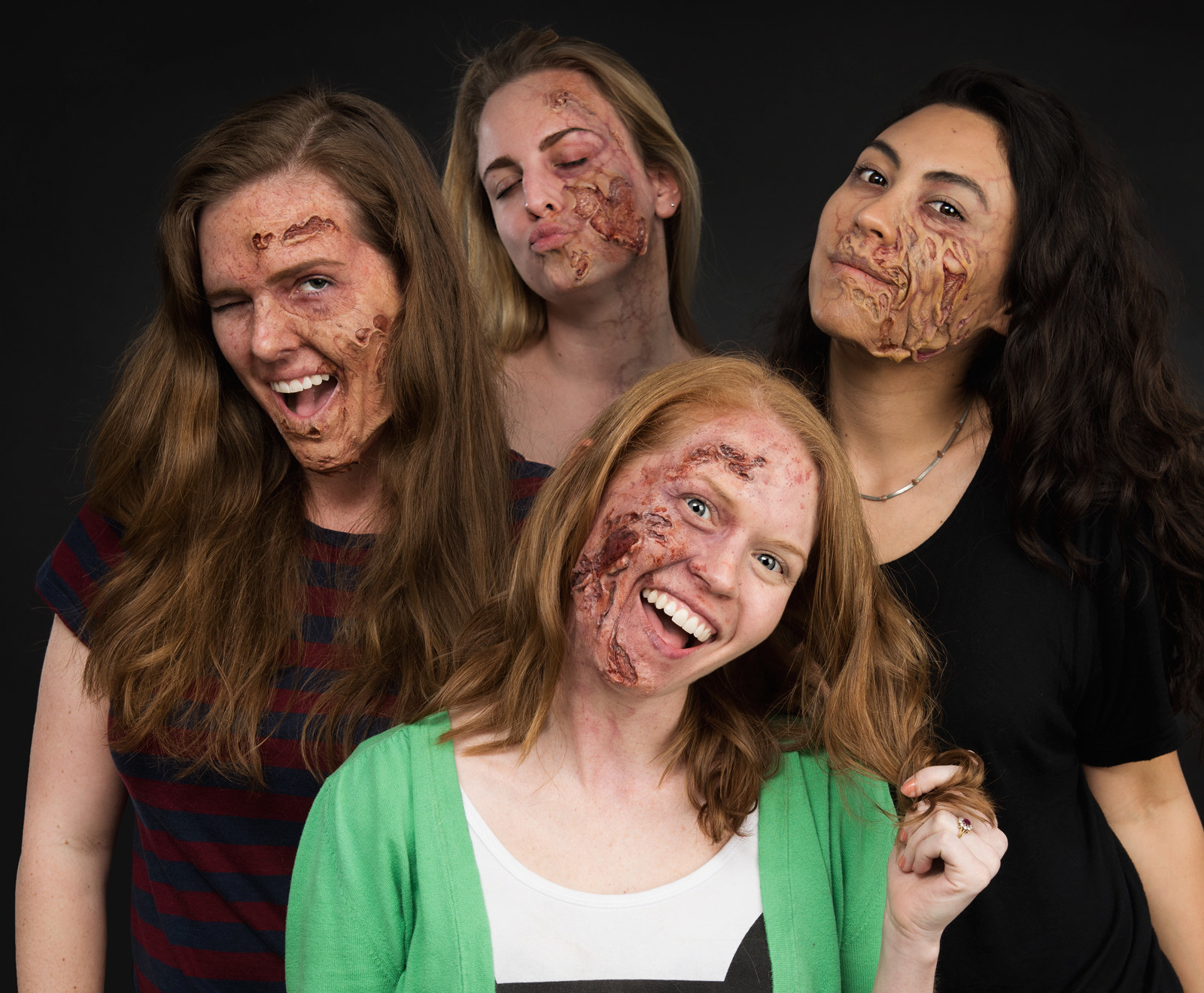 To see more of Mark's amazing zombie transformations, check out Pride and Prejudice and Zombies, available on DVD and Blu-ray now.