Amy Schumer sat down with Melbourne radio announcers Matt Tilley and Jane Hall to promote her new film, Trainwreck, and things got awkward.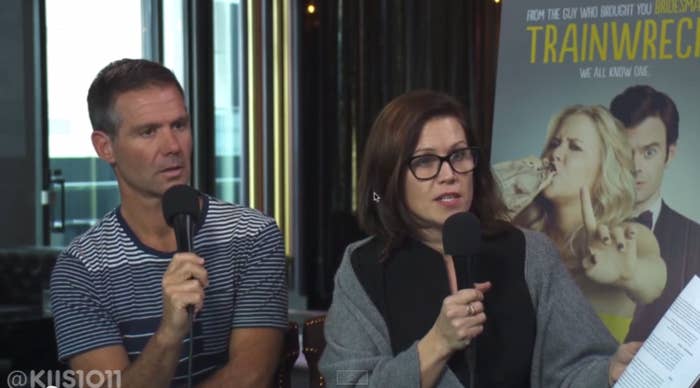 Amy was explaining her wardrobe in the film, saying, "The costume designer, Lisa Evans...it was her idea to make everything just a little too short," when Matt jumped in.
And when Matt tried to talk about Amy's character arc in the film? Yes, it got even worse.