Amy Poehler Is Tired Of Pretending She Likes "Star Wars"
She's tired of pretending.
As you've probably heard, Star Wars and Sisters both open today. The cast of Sisters stopped by Late Night With Seth Meyers to make one thing clear: Star Wars sucks, see Sisters instead.
Seth offered them a chance to convince people to see Sisters instead of Star Wars, so as not to incriminate themselves.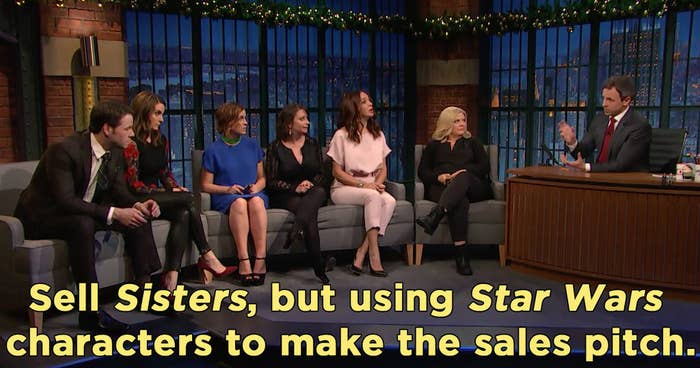 Ike Barinholtz/Kylo Ren made a compelling point.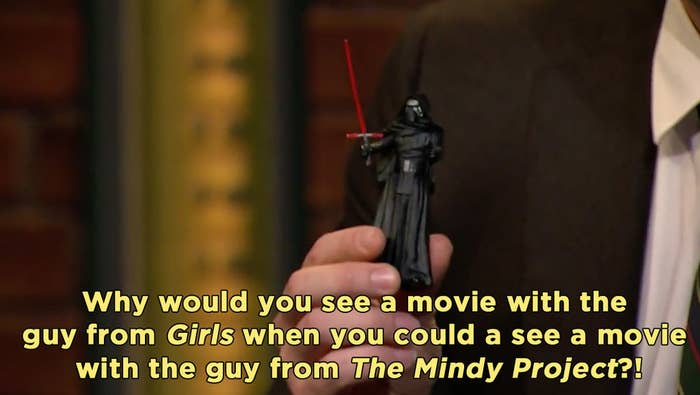 PZ-4CO/Tina Fey took a sadder approach.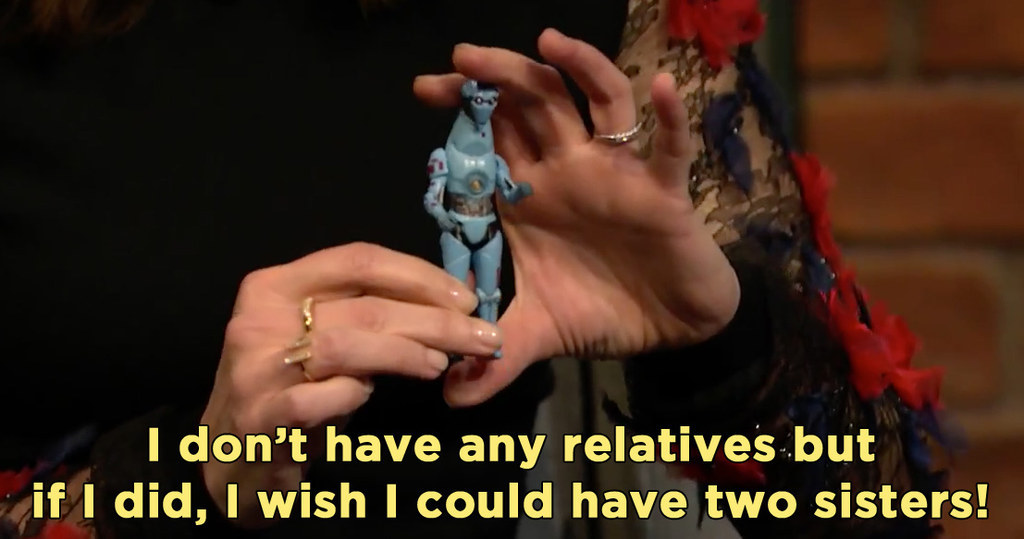 Rachel Dratch put Chewie in her boobs.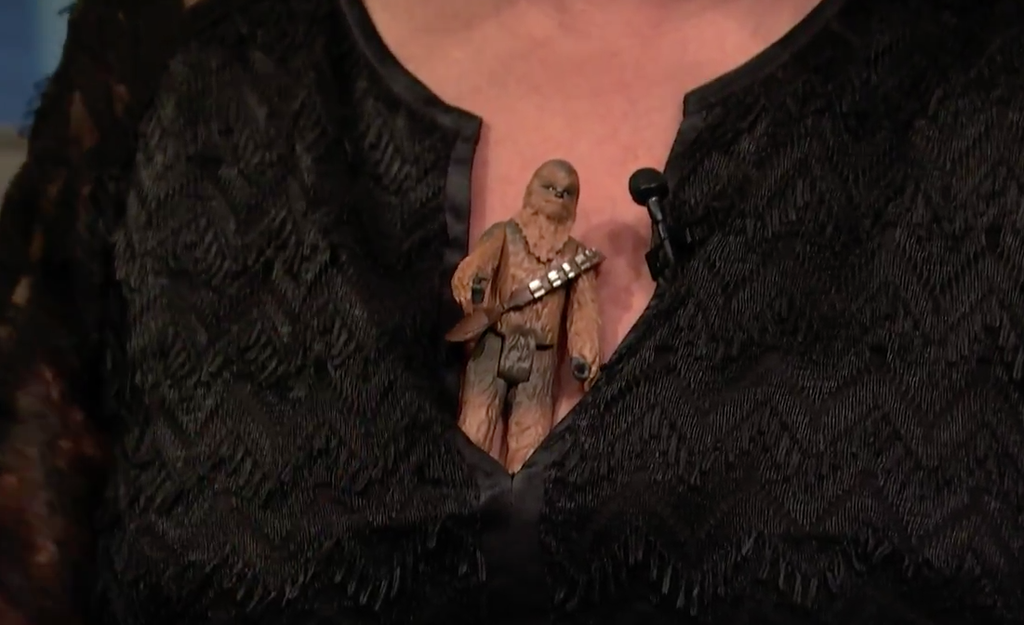 And Paula Pell put Finn down her pants.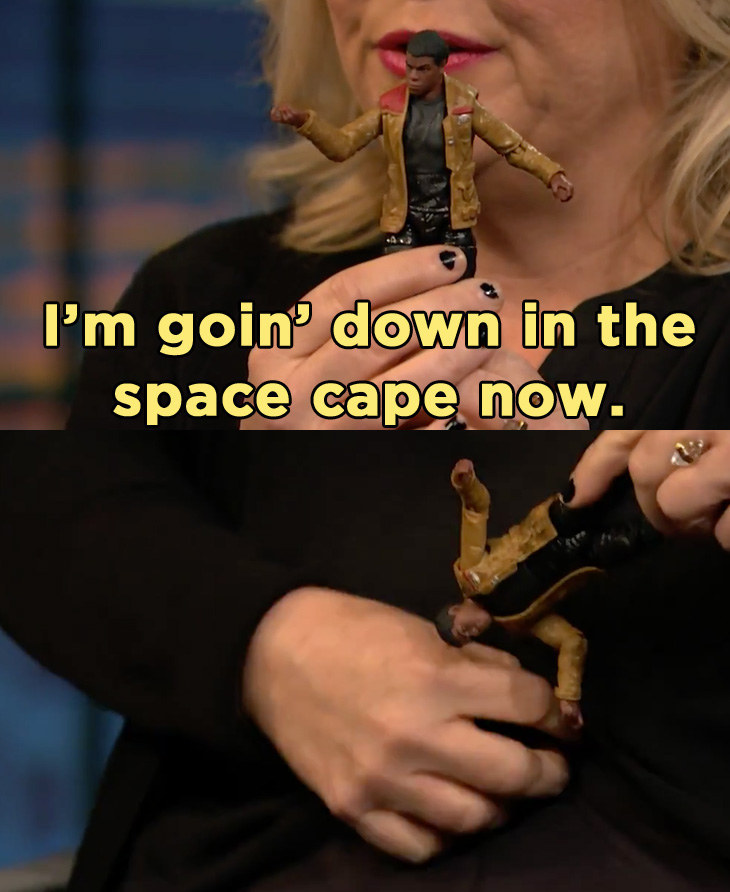 But Amy Poehler had the strongest pitch of all. She spoke for herself, she didn't even use her Star Wars mouthpiece.
She's tired of pretending.