The Blue Caterpillar (Alan Rickman) kicks it off with a classically monotone voiceover, calling Alice (Mia Wasikowska) back to Wonderland. And her task this time around is to save the Mad Hatter (Johnny Depp). Then Alice falls, quite literally, through the looking glass.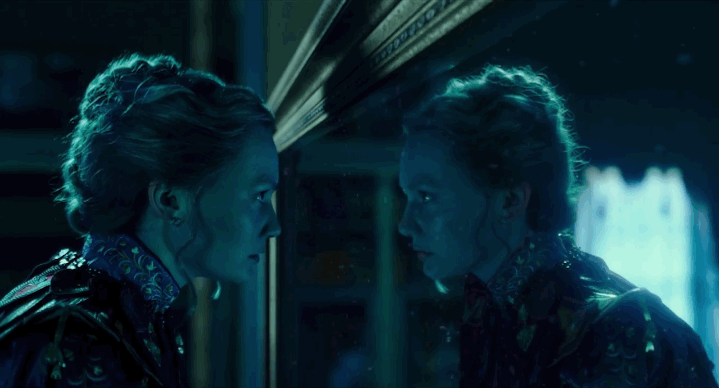 We get glimpses of old favorites, like the Cheshire Cat (Stephen Fry)... The White Queen (Anne Hathaway)... And, of course, the Red Queen (Helena Bonham Carter). We also get a terrifying introduction to Time (Sacha Baron Cohen), who is half-human and half-clock.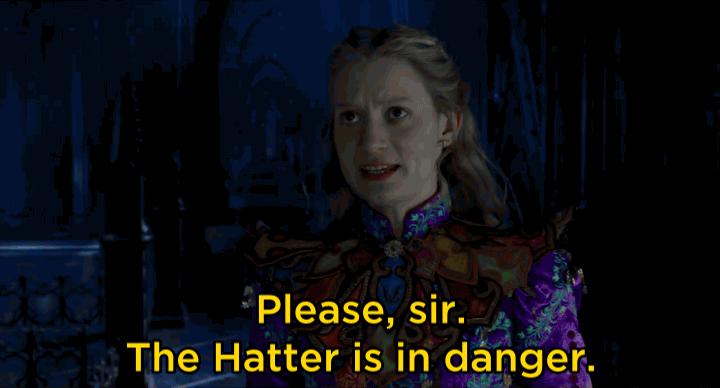 He's extremely creepy.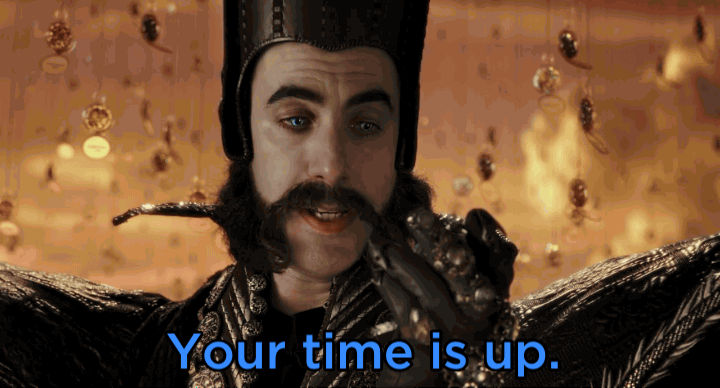 Like, EXTREMELY creepy. Alice Through the Looking Glass opens May 27, 2016.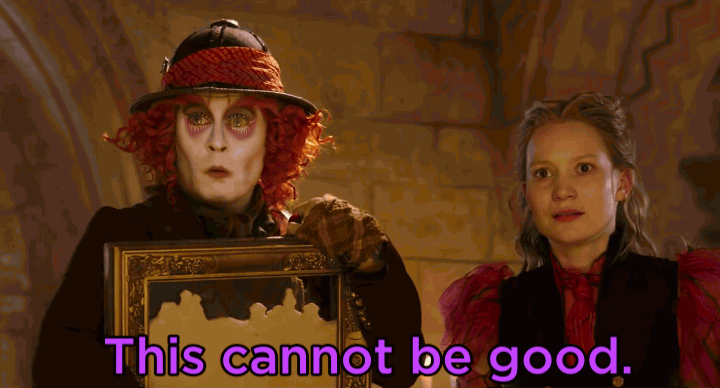 Correction
Zanik Hightopp (Rhys Ifans) is the Mad Hatter's father. An earlier version of this post misstated that Time (Sacha Baron Cohen) is the Mad Hatter's father.