1. Alright, time to watch Paul Rudd become Small Rudd.
2. I've got some reservations.
3. Oh man, best Marvel intro music ever, this is solid.
4. I've still got some reservations.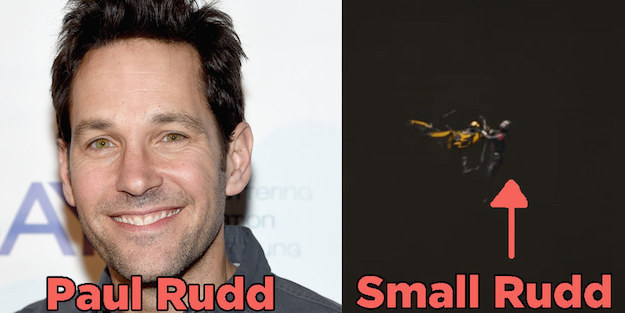 5. Oh shit, Stark.
6. OH GOD, PEGGY.
7. PEGGY, REGAL AND AGELESS MATRIARCH, YOU LOOK SO GOOD.
8. NO, BRING PEGGY BACK.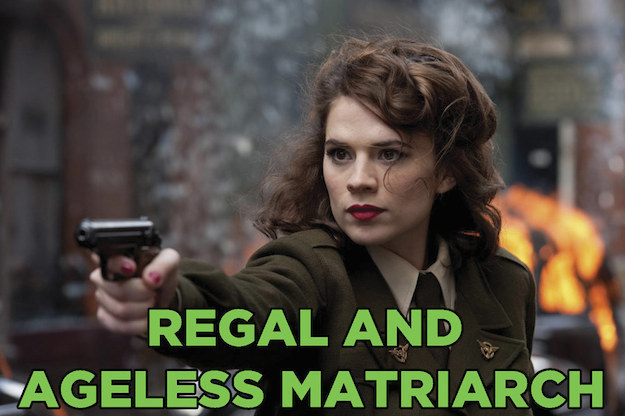 9. Ugh, must hold onto my reservations, must not give in just yet…
10. Paul Rudd in a prison suit, mmm.
11. Paul Rudd in a bright pink polo, mmmm.
12. "Baskin Robbins always finds out." OK, farewell reservations. I'm here for it.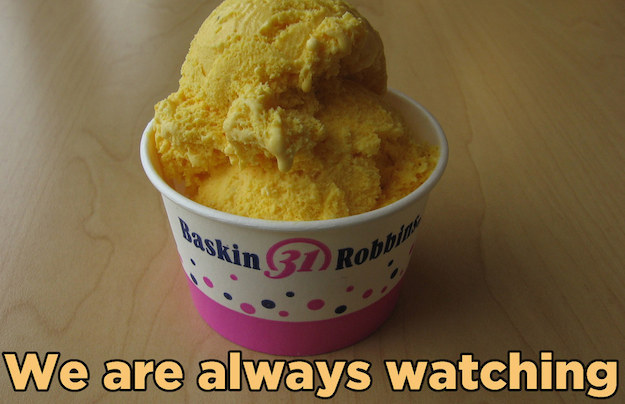 13. Michael Douglas, rocker of the pocket kerchief at any age.
14. One day, I want to be rich and important enough to have an oil painting of myself hanging in a lobby. Any lobby, really.
15. Evangeline Lilly, you are wearing the shit out of that Velma wig.
16. Paul Rudd in a fitted jean jacket, mmm.
17. That murderous stuffed rabbit is perhaps the most darling birthday gift ever.
18. (Is Peggy coming back?)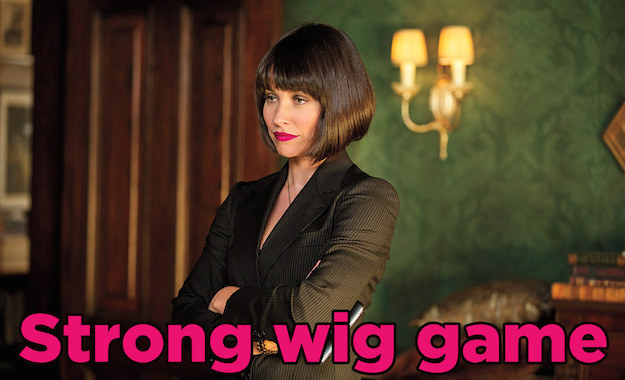 19. I would pay such big money for Judy Greer to say, "Do you want ants? Because that's how you get ants."
20. If I walked out of the bathroom and my boss was waiting for me, I'd be — OH MY GOD JELLY.
21. HE TURNED HIM INTO A LITTLE JELLY BLOB. DARREN CROSS, VILLAINOUS JELLY-MAN.
22. Not to be dramatic, but Michael Peña is stealing this movie.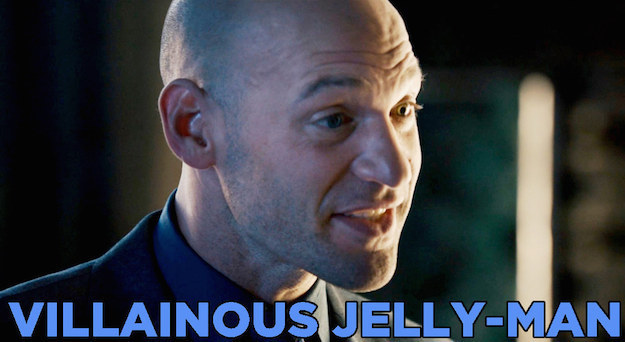 23. Paul Rudd in a hoodie, mmm.
24. That limber body, that strange ability to use tape, glue, and a stove to crack a safe. Endless sexual possibilities.
25. Wow, I think we were just gifted the greatest and most accurate Titanic synopsis ever.
26. That suit is cool and all but, I hate to say it, Star-Lord's helmet is better.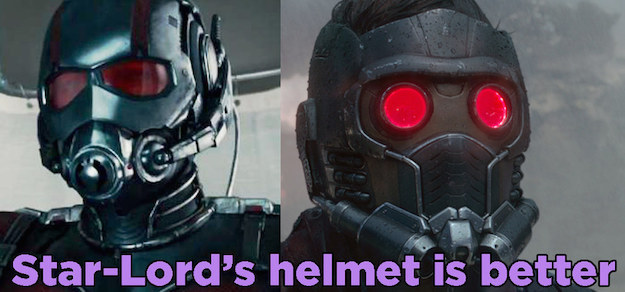 27. I am honestly having SO MUCH FUN.
28. Oh wait, no, not the lamb. The fun is gone now. DON'T MAKE THE LAMB JELLY. I SWEAR TO GOD.
29. NOOOO. NO. NOOOOO. DARREN CROSS YOU BASTARD, VILLAINOUS JELLY-MAN.
30. It's about to happen. I'm about to see it. SMALL RUDD.
31. SMALL RUDD IN A TUB. RUB-A-DUB-DUB.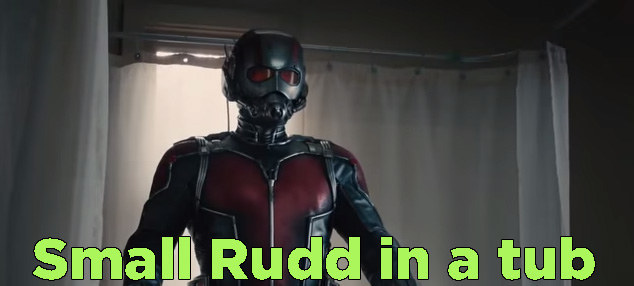 32. That shrinking suit would be so great to have at parties, what an easy out.
33. Paul Rudd in a fitted beanie, mmm.
34. No one can rock a suit like Michael Douglas.
35. Oh my God, Small Rudd is flying! Like a majestic, red-leather-clad cowboy! Like Dany on her dragons! Like A VERY SMALL ATREYU ON FALCOR.
36. Ok, scratch that, no one can rock a suit like Evangeline Lilly.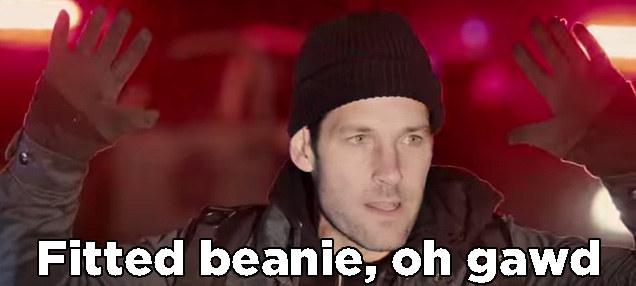 37. I've never liked Michael Douglas more than when he's commanding ants to properly prepare a cup of tea.
38. (Seriously though, is Peggy coming back?)
39. It's so refreshing to see a superhero movie centered around father/daughter relationships.
40. Look, I am walking out of this movie a fully converted Evangeline Lilly fanatic.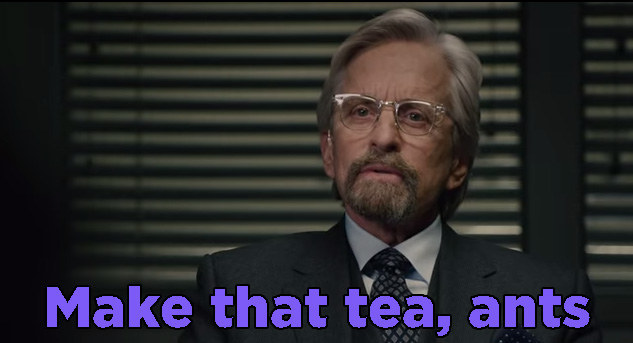 41. These outdoor Small Rudd training scenes are straight out of Honey I Shrunk The Kids.
42. Free idea: A buddy comedy starring Peggy Carter and Hope Van Dyne.
43. SHIRTLESS PAUL RUDD ALSJDLKASJDKLJALS.
44. OK, we just got introduced to The Wasp, so I'm going to NEED Evangeline Lilly to suit up ASAP.
45. (We're running out of time for Peggy to come back.)
46. Oh my God, I need an Avenger cameo so bad right now.
47. I SHIP IT. FALCON AND ANT-MAN. FANT-MAN. (We'll work on the ship name later.)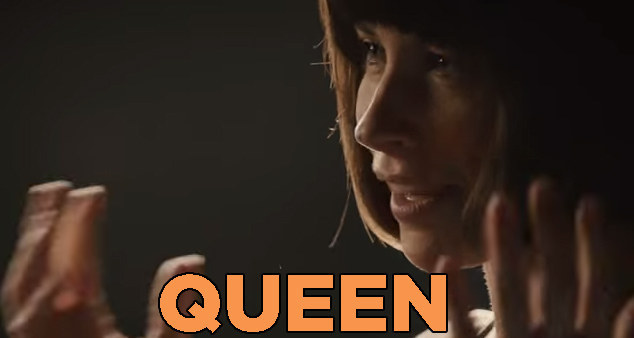 48. Ugh, Darren Cross, villainous jelly-maker, you must die.
49. Seriously, Michael Peña, call me. Especially if you actually own two smoothie machines.
50. "I went from despising you to almost really liking you." We are all Hope Van Dyne.
51. Ugh, only a villainous jelly-maker would wear such a tacky, shiny blue suit. He must die.
52. Antony, you are the real MVP.
53. Glory be, Thomas the Tank Engine makes a late career comeback.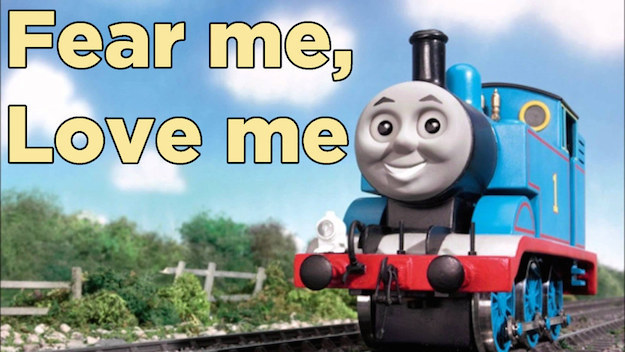 54. Petition to change the term "ghosting" to "going subatomic." Like, "Did he ever text you back, girl?" "Nah, girl. He went subatomic on me."
55. This is honestly the most fun I've ever had at a Marvel movie.
56. No, that's the end?! NO. NO. I NEED MORE FANT-MAN..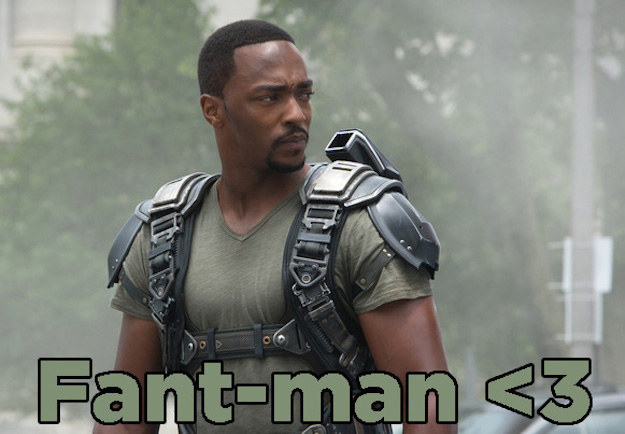 57. Oh. My. God. The Wasp. Suit up, Evangeline. SUIT UP.
58. (Peggy never came back, I guess.)
59. I'm seeing this again.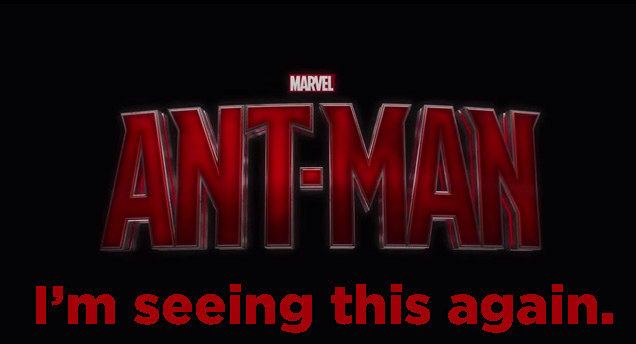 1. KJAHSDFJKHGNZBVOHHHHHMEHGAWD.
2. BUCKY. CAP.
3. [Dies and is dead.]