It's September! Which means back-to-school season, leases turning over, and a whole host of fresh-start vibes now that fall is settling in.
And of course, one of the best parts of fall is all the cozy cooking you get to do now that it's not too hot to turn on the oven.
To celebrate, we want to give one lucky winner a total cookware refresh with a brand-new 24-piece Tasty cookware set!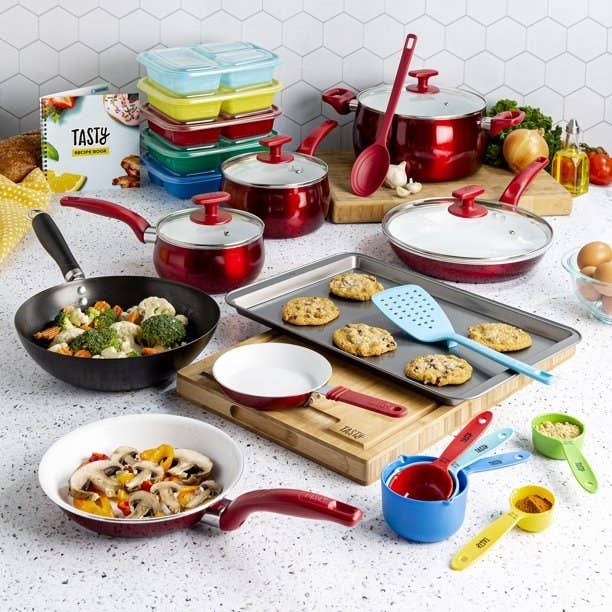 This titanium-and-ceramic, non-stick, dishwasher-safe cookware is the perfect addition to your kitchen. Fry up an egg for your breakfast sandwich in the fry pan, or bust out the wok for stir fry nights. The opportunities are endless!
Want your chance at the prize? Just enter your email here to be entered for your chance to win!