Expectation: You're only going to buy what's on your list.
Via reddit.com
Reality: You might crave an Oreo in two weeks, so you should stock up.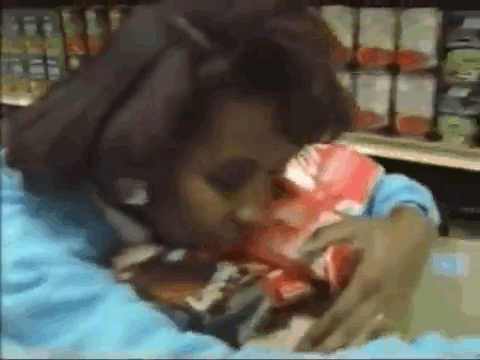 Expectation: You'll buy whatever is on sale and save a few bucks.
Via 20th Century Fox / kemosabi76.tumblr.com
Reality: You spend 20 minutes in the cereal aisle trying to figure out if the 15 oz sale price is a better deal than the 12 oz regular price.
Via reddit.com
Reality: You can't tell the difference between kale and spinach, so you don't buy either.
Via asecondchanceforlife
Reality: You forget your coupons in the car and realize they would have only saved you $3, anyway.
Via 25.media.tumblr.com
Expectation: When you get home, you're going to cook a delicious meal with all of the food you bought!
Via gif-that-food
Reality: You're too exhausted from shopping so you just order in.
Via okaydaria
This post was created by a member of BuzzFeed Community, where anyone can post awesome lists and creations.
Learn more
or
post your buzz!