Stop What You're Doing, Because The Instant Pot Is 44% Off On Amazon Canada For Cyber Monday
This is an investment-worthy item.
Cyber Monday, the day when 🇨🇦 Amazon Canada 🇨🇦 has more deals than you could ever conceivably look through in an ENTIRE LIFETIME, is here!
And if you've ever thought about buying an Instant Pot, today is the day to do it. Not only is it a multi-functional, space-saving, and time-saving cooking appliance, it also happens to be 🚨44% off🚨 on Amazon Canada RIGHT NOW.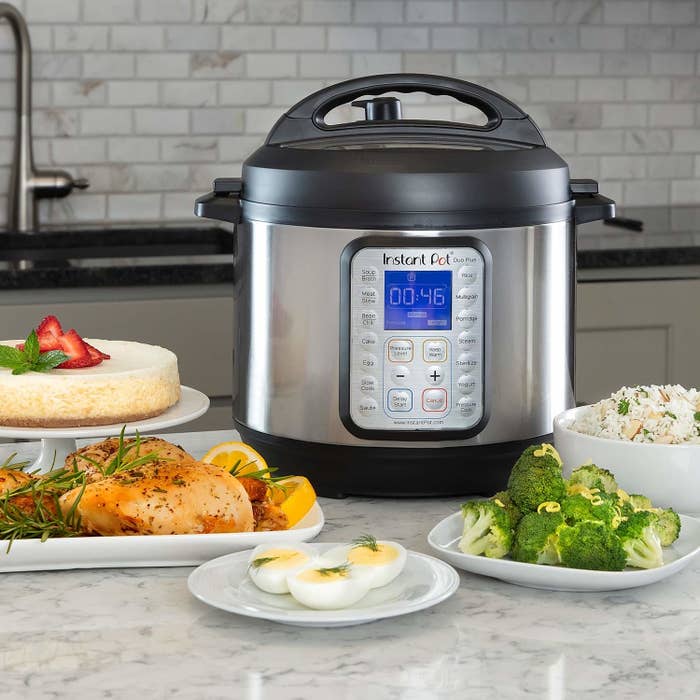 The six-quart Instant Pot is usually $159.95, but today, you can get it for a lot less. With 44% off, it's now only $89.99 on Amazon Canada!
ICYMI, the Instant Pot can replace NINE common kitchen appliances including: a pressure cooker, slow cooker, rice cooker, egg cooker, sauté, steamer, warmer/sterilizer, yogurt maker, and cake maker. It's basically the kitchen equivalent to a witch's cauldron, because it's ~potsitively~ magical!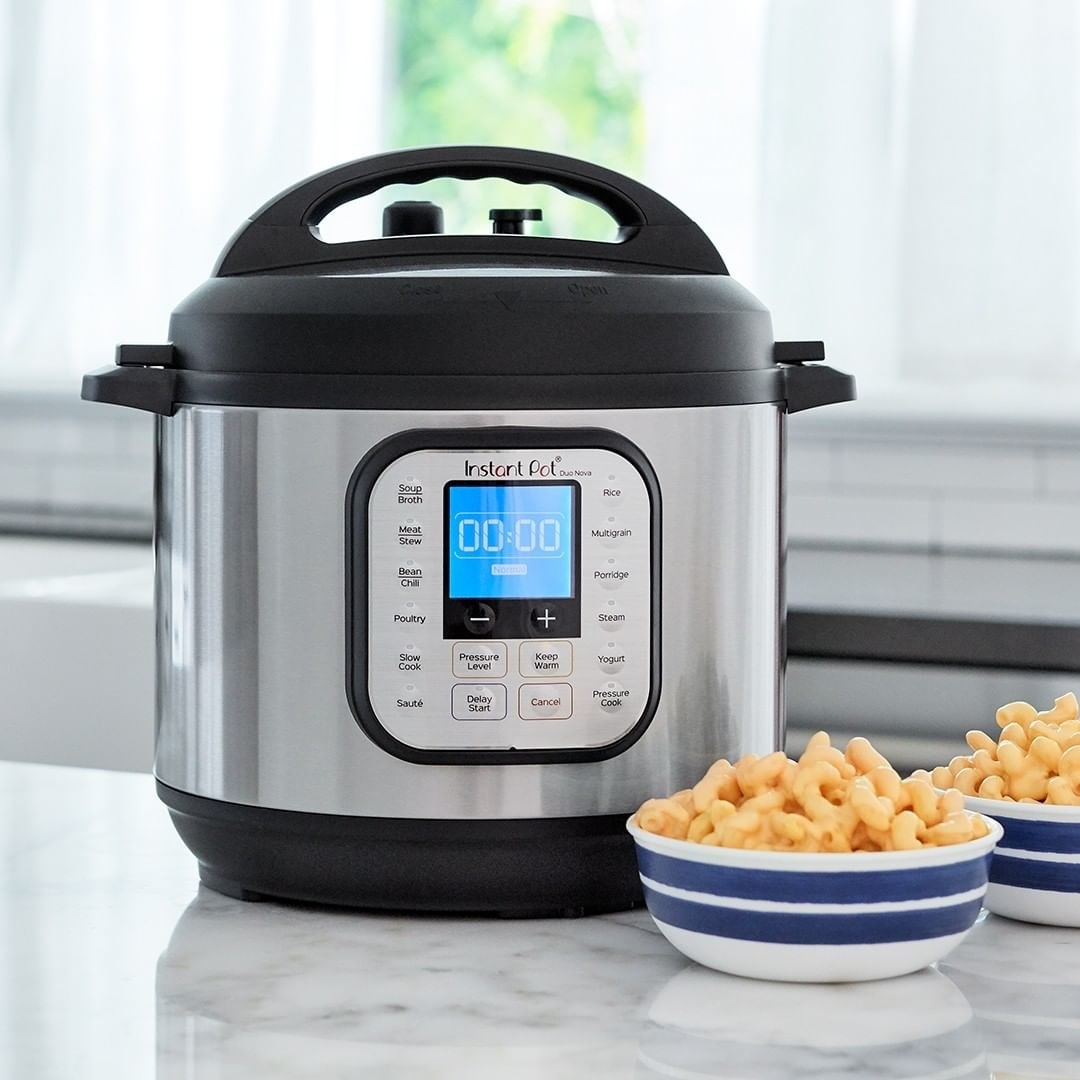 The Instant Pot can cook food up to 70% quicker than other appliances, and has 15 preset programs, so you can make a tasty homemade meal with a simple press of a button. And you'll achieve the same results every time.
Think about all the soup, stew, chilli, and pasta creations you can make in the SAME pot. Instead of using two or three different pots and pans to sauté vegetables or cook rice before adding it all together, the Instant Pot saves you the hassle by doing it all in one place.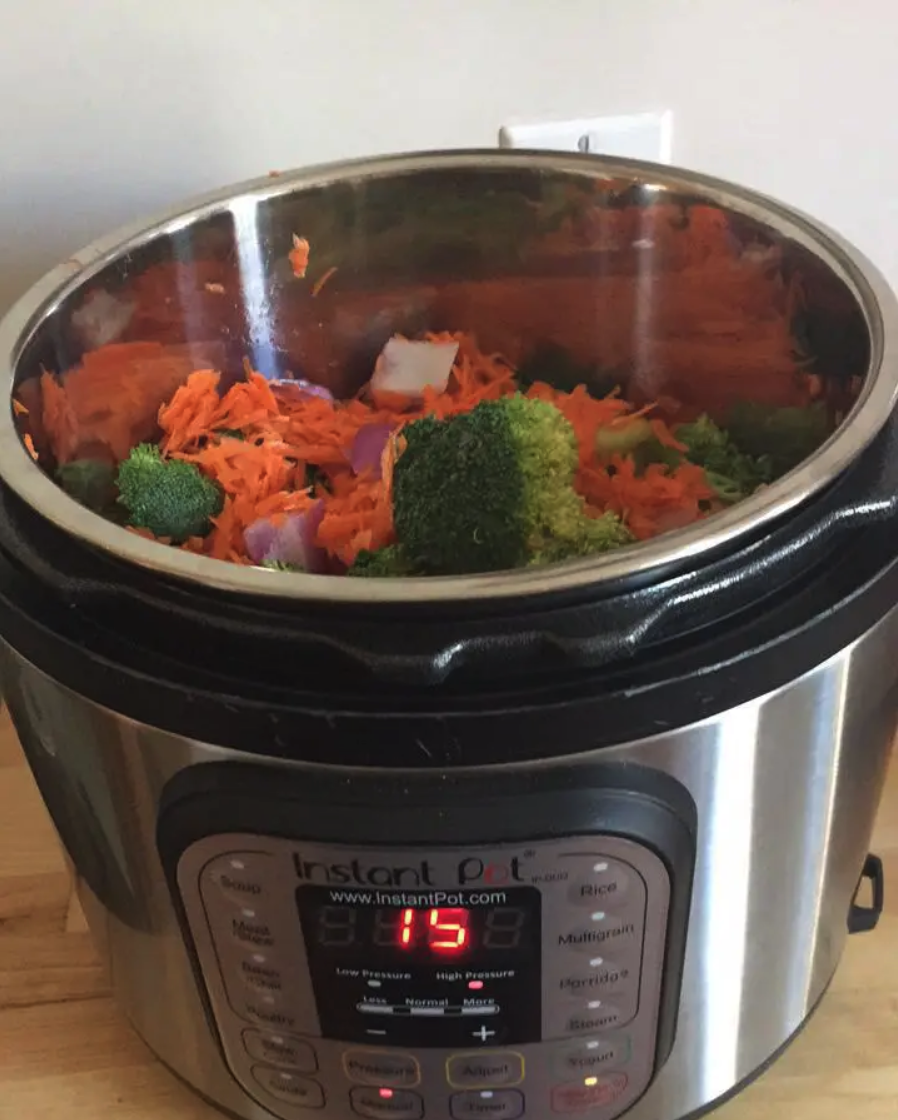 And if you're still wondering how to use the Instant Pot, you should check out this super helpful BuzzFeed article.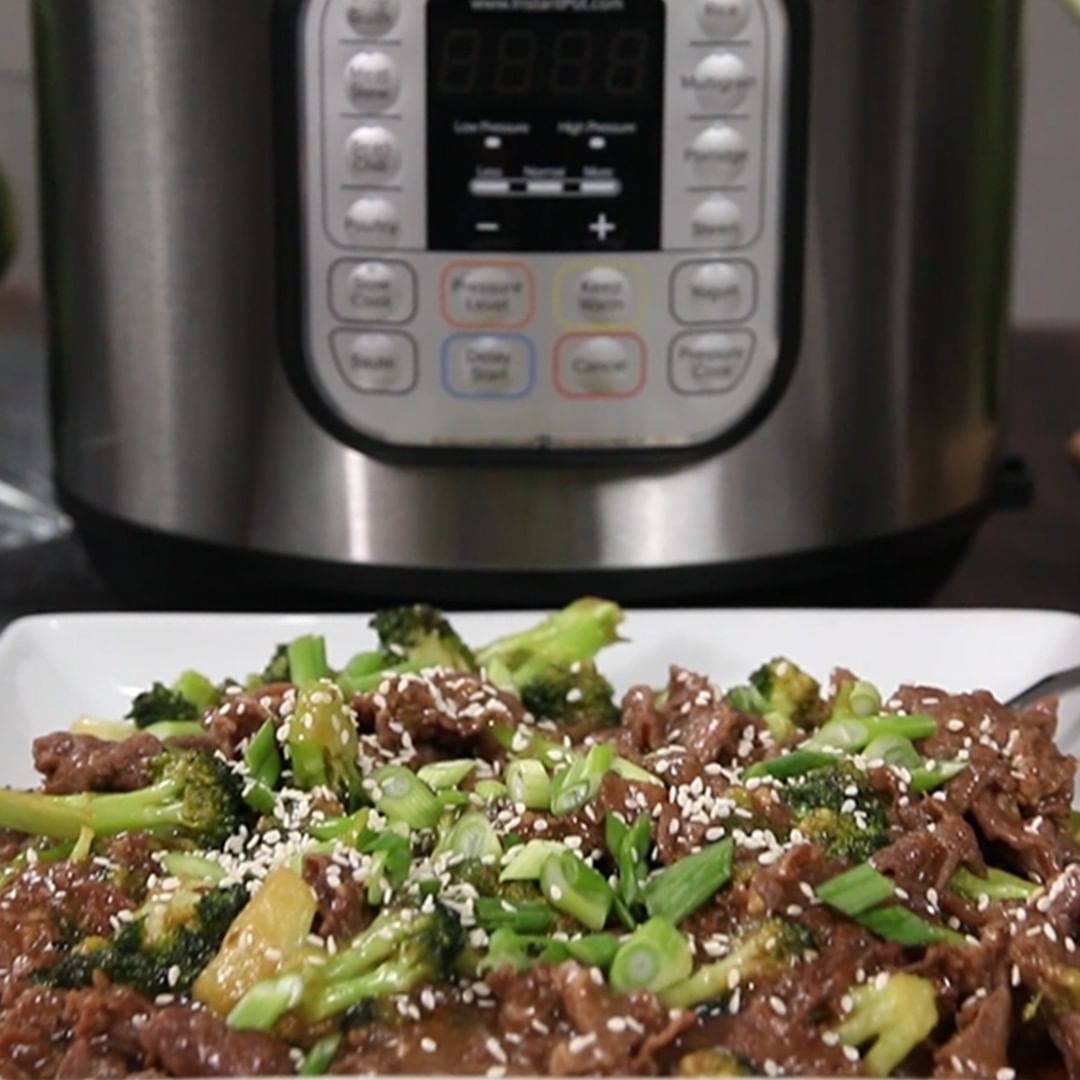 There are a bunch of accessories for the Instant Pot like an egg rack, a steamer bucket, and a springform pans for cake that'll make cooking even easier.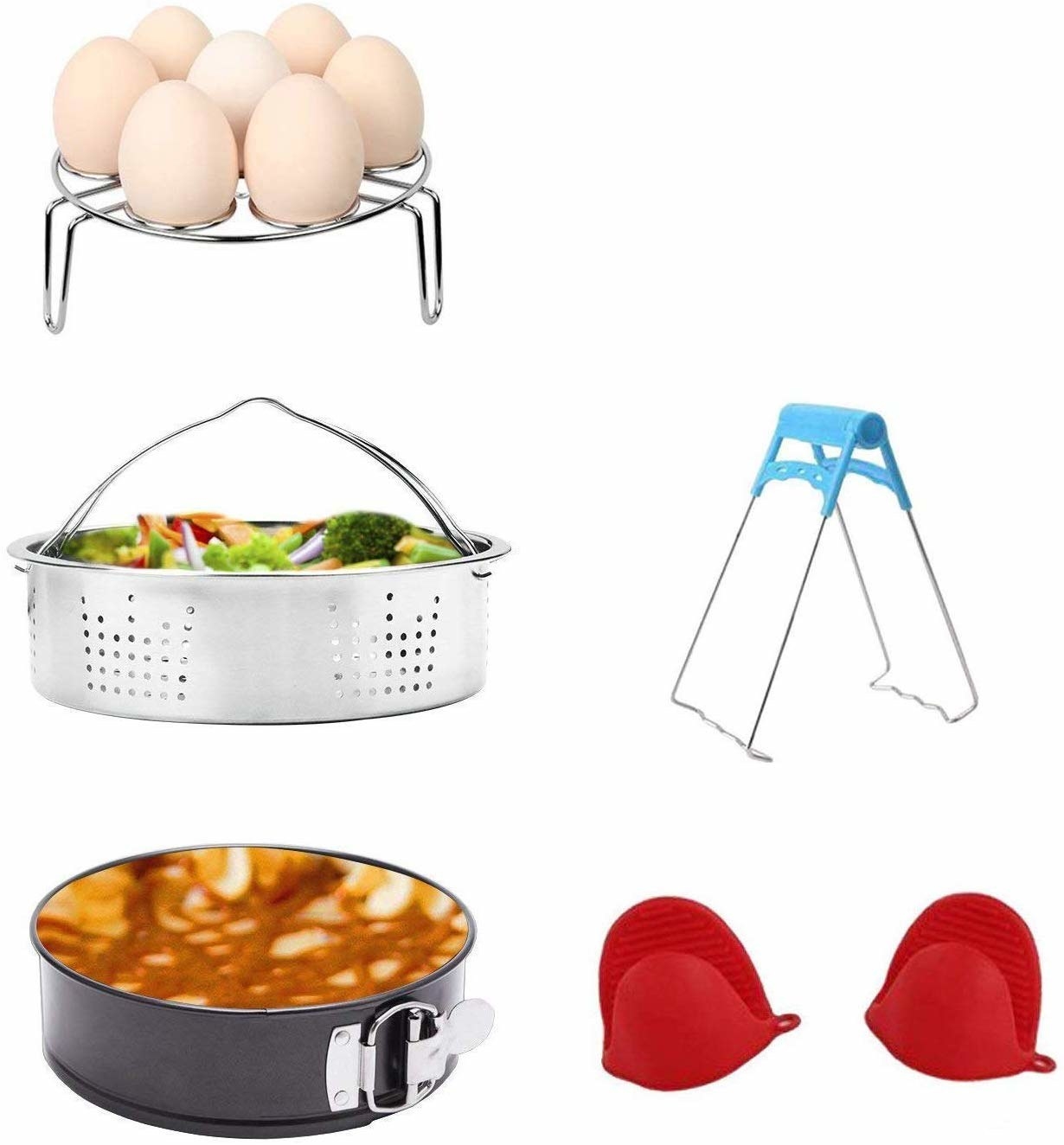 Reviewers love the versatility and consistency of this kitchen appliance. They were impressed by how quickly they could prepare a meal using the slow cook feature, and how much space they saved in the kitchen by using this one appliance.
The six-quart pot works for both single people and families with six or more people, and many reviewers noted how easy it is to clean afterwards.
It's a great gift idea for anyone on your list, and this weekend the Instant Pot is only $89.99 on Amazon Canada. That's 44% off its original price of $159.95!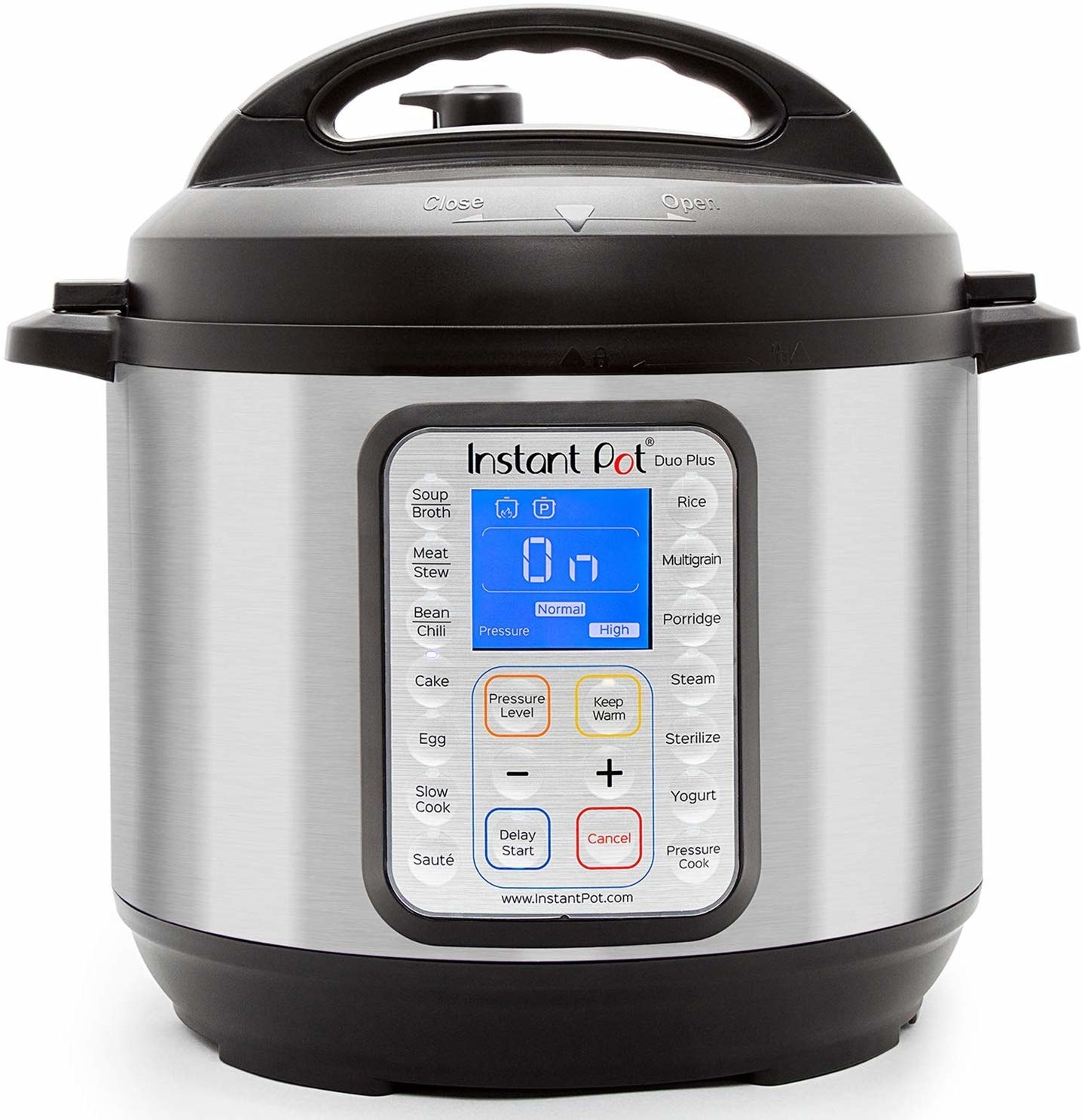 You cooking with your new Instant Pot: