It's Cyber Monday on 🇨🇦Amazon Canada🇨🇦, also known as a day when Canadians can get more deals on products in ONE day than they could possibly imagine.
And if you're wondering what kind of sweet deals are available, look no further. The 🚨23andMe DNA kit is 50% off🚨 today, which means you can finally get answers to all those burning questions you have about your family tree.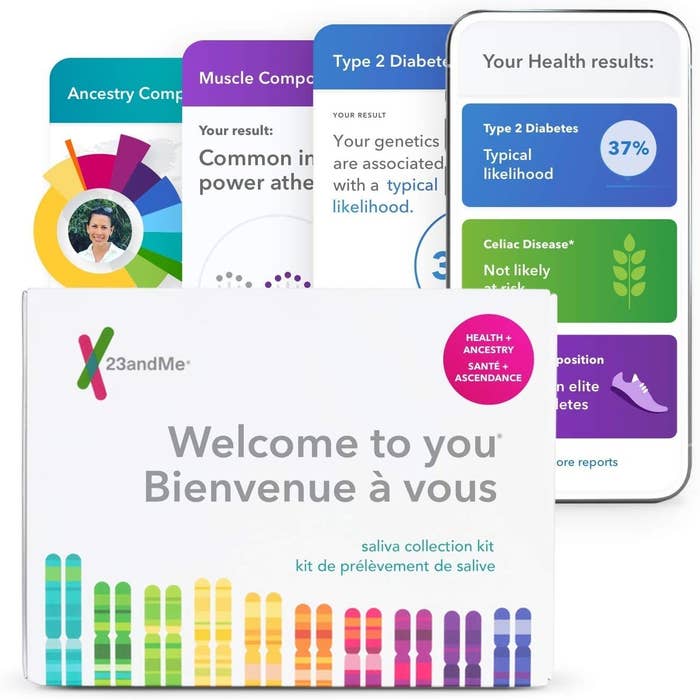 This gene-ius kit is an at-home DNA test that uses your saliva sample to find out more about your genetic makeup. It'll give you a breakdown of your ancestry and trace your roots back to specific regions across the world.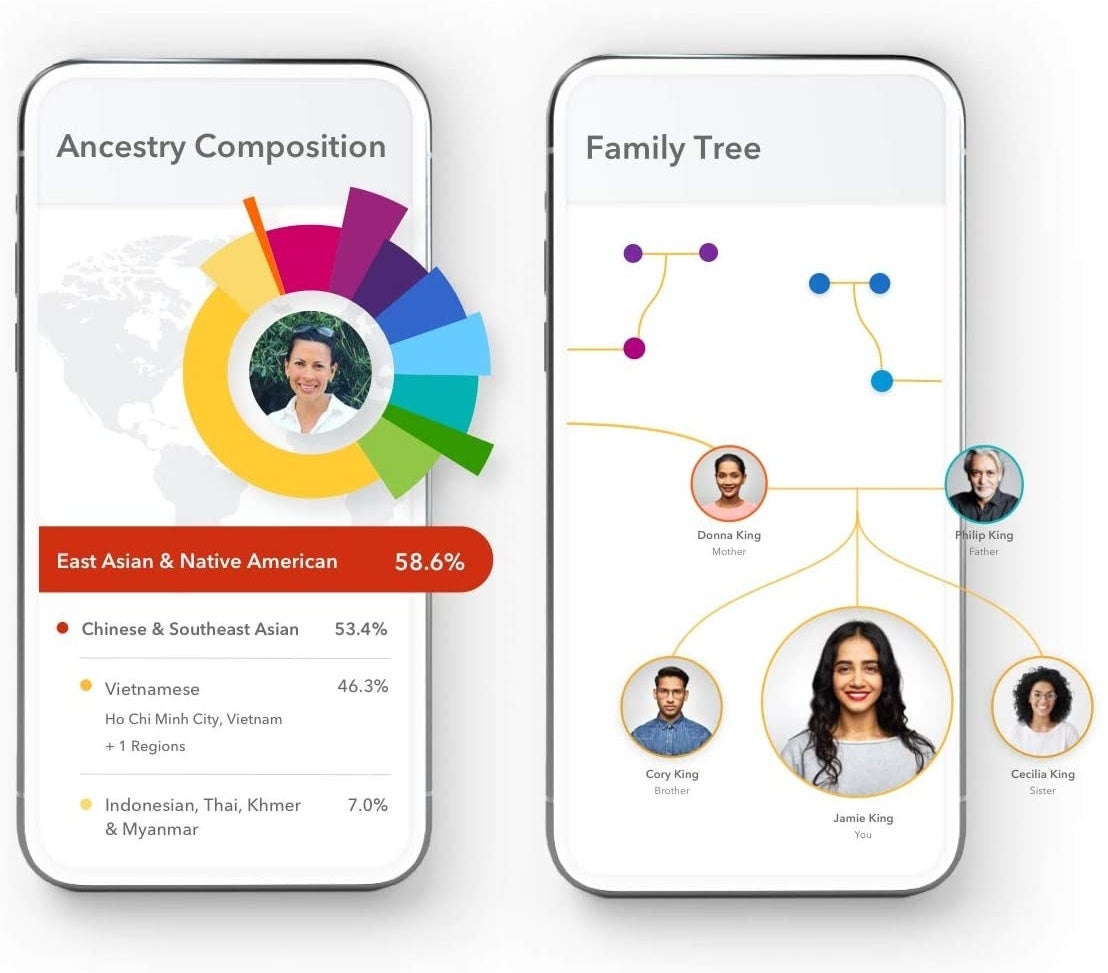 And if you opt into the DNA Relatives tool, you can see a digital illustration of your family tree and discover new family members you didn't know you had.
The 23andMe DNA kit can also give you detailed information about your health. It'll tell you which health conditions you are more likely to be predisposed to and you can also learn if you're a carrier for inherited health conditions.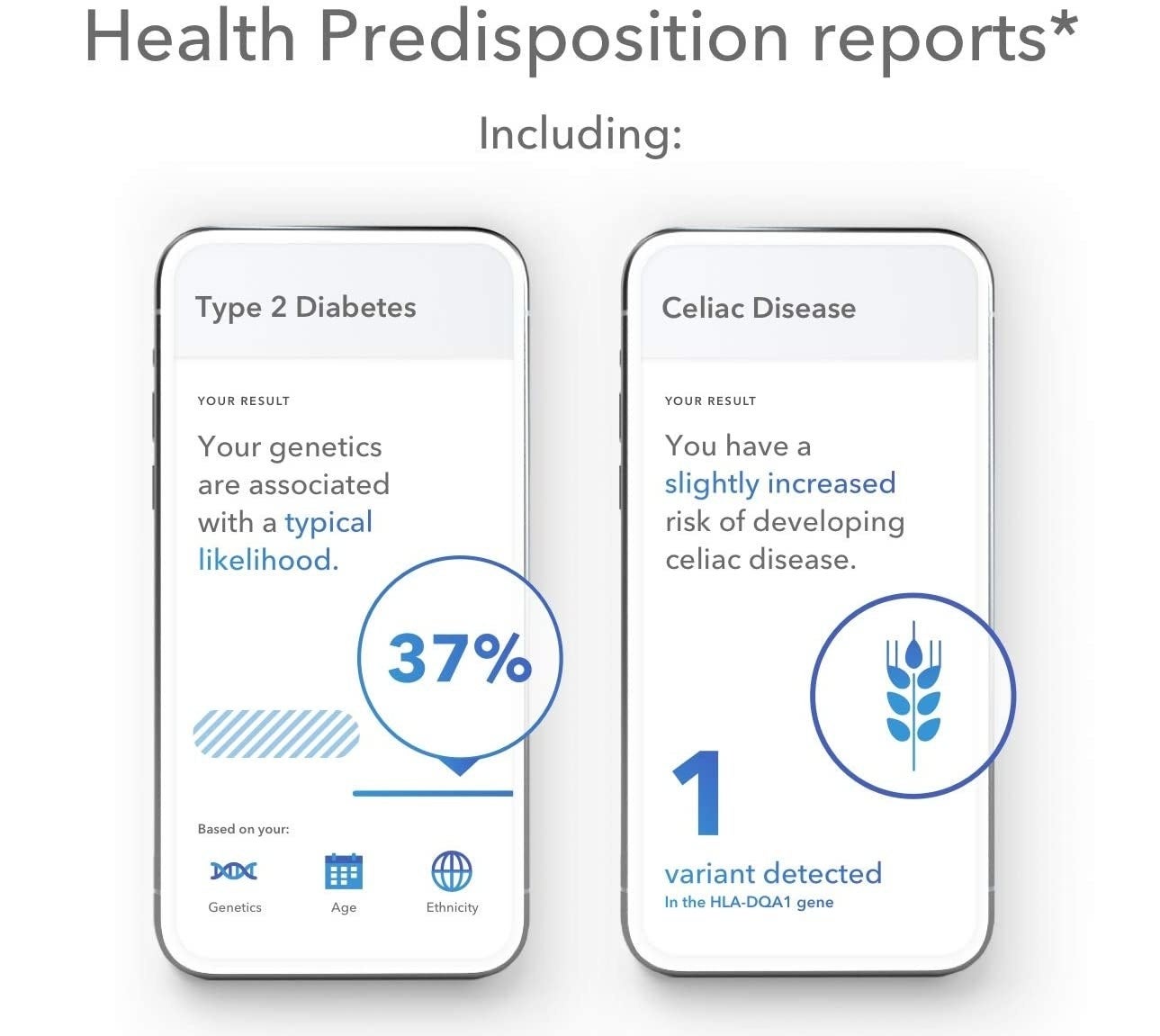 It has a practically perfect rating of ⭐️4.6 out of 5 stars⭐️ on Amazon Canada and even some fellow BuzzFeeders took the DNA test!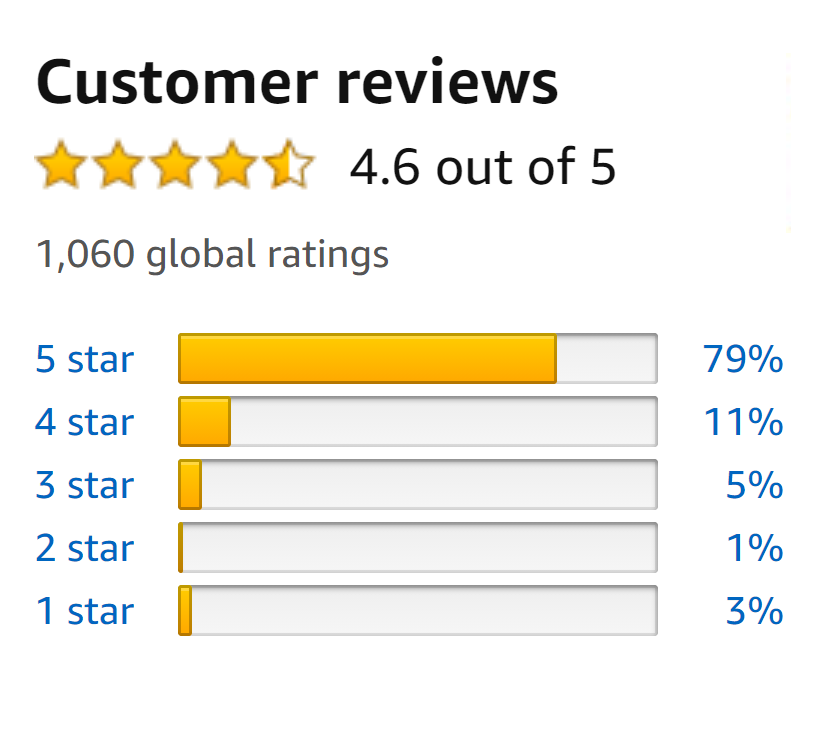 If you're still not convinced, here are a couple things reviewers have to say about the 23andme DNA kit. First, they say it's very easy to do, including sending the kit away for testing. It'll take a few weeks to get the results, but it's definitely worth the wait.
Reviewers who were adopted and also people who didn't previously have contact with one side of their family say it's the perfect way to learn more about their personal history and reconnect with relatives.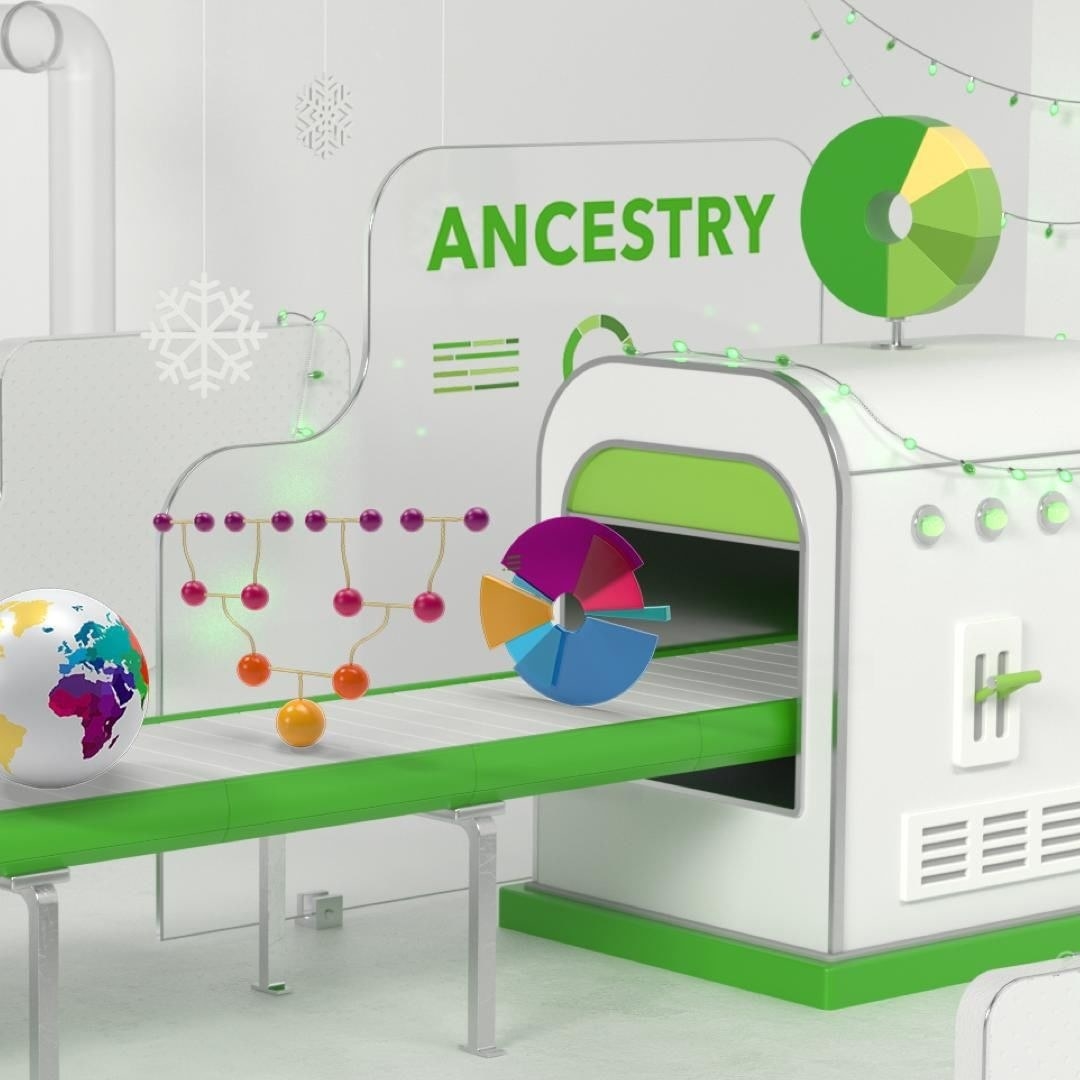 If you've ever been interested in your family tree, the 23andMe DNA kit is a great way to learn more about yourself. And if you want to start your Christmas shopping early, it'll also make a great gift idea for anyone on your list.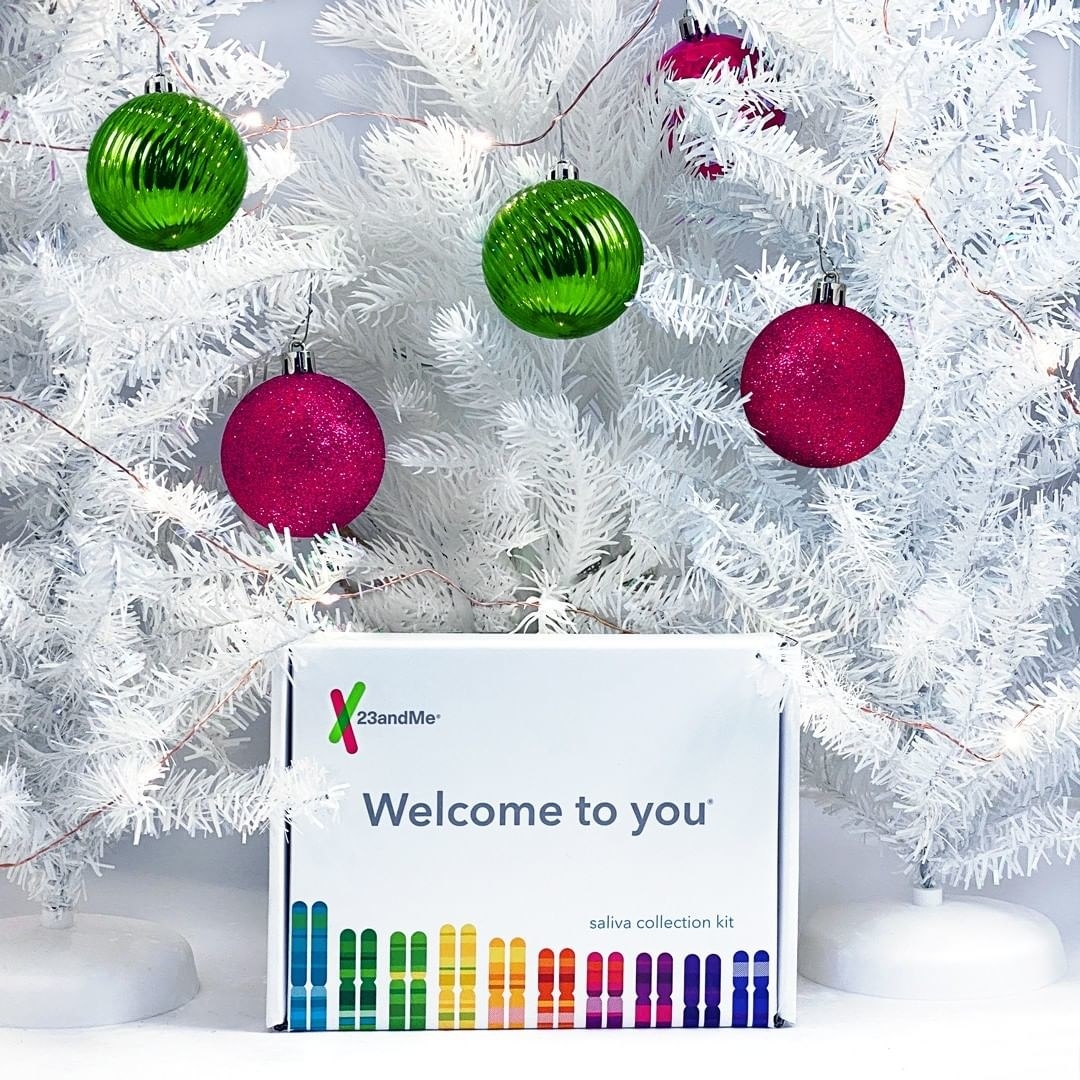 Cyber Monday has knocked the price of the 23andMe DNA kit down to a low, low price of $124 on Amazon Canada. That's 50% off its original price of $249! Add one to your cart now before they're gone, and maybe practice the face you'll make when you get your test results: