1.
When Emilia Clarke told everyone just how big Jason Momoa's penis is while they filmed a scene in Game of Thrones.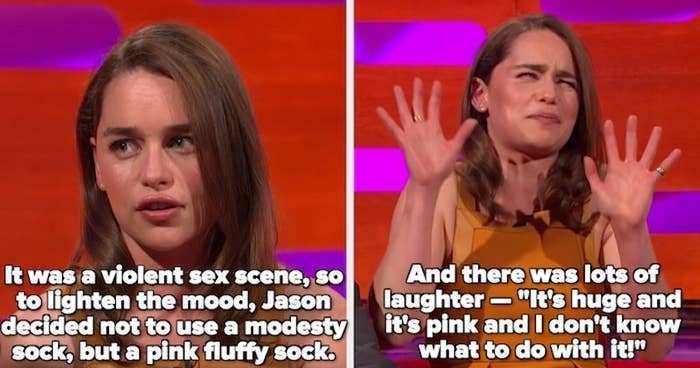 2.
When Miriam Margolyes didn't hold anything back when she reunited with her Harry Potter co-star, Daniel Radcliffe, about how much he had grown up.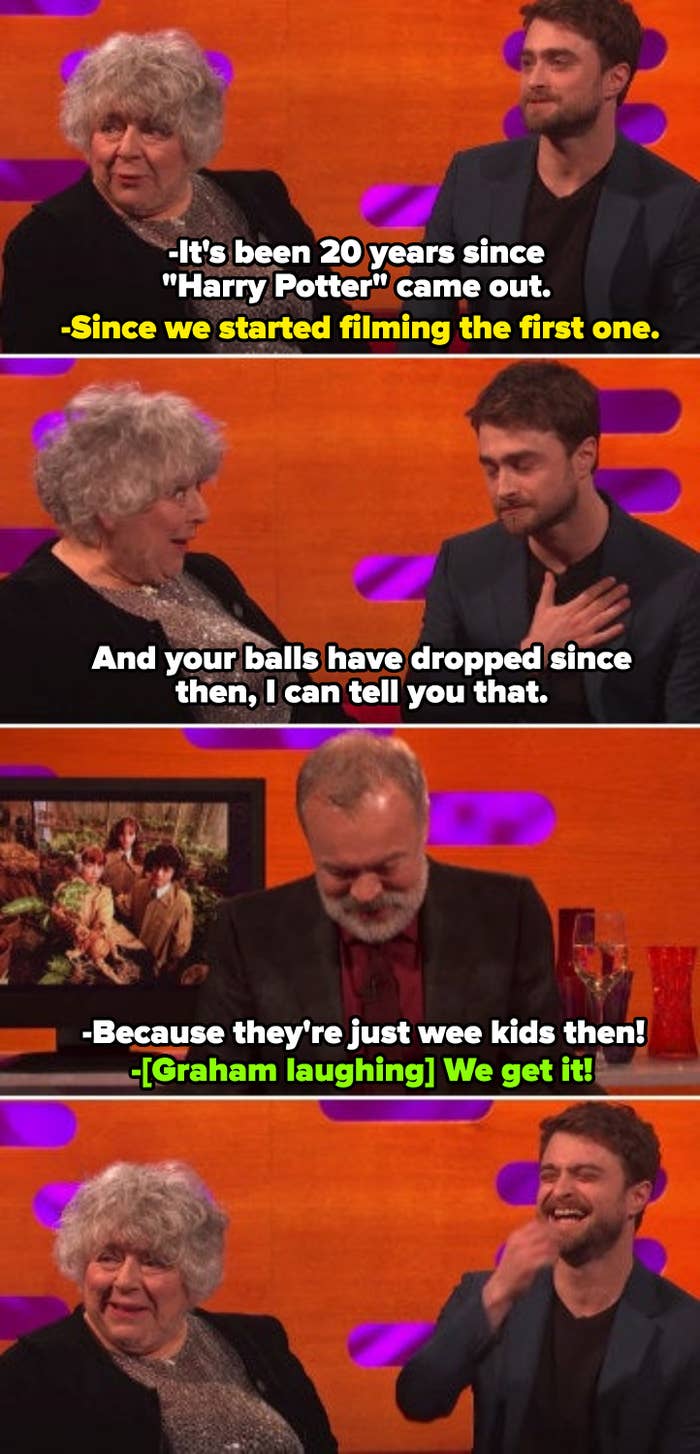 3.
When there was a Zendaya rumor going around that she farted while filming a scene in The Greatest Showman, and she had to set the record straight.
4.
When Rihanna jokingly told Helena Bonham Carter she never got invited to the Met Gala because of her lack of fashion sense.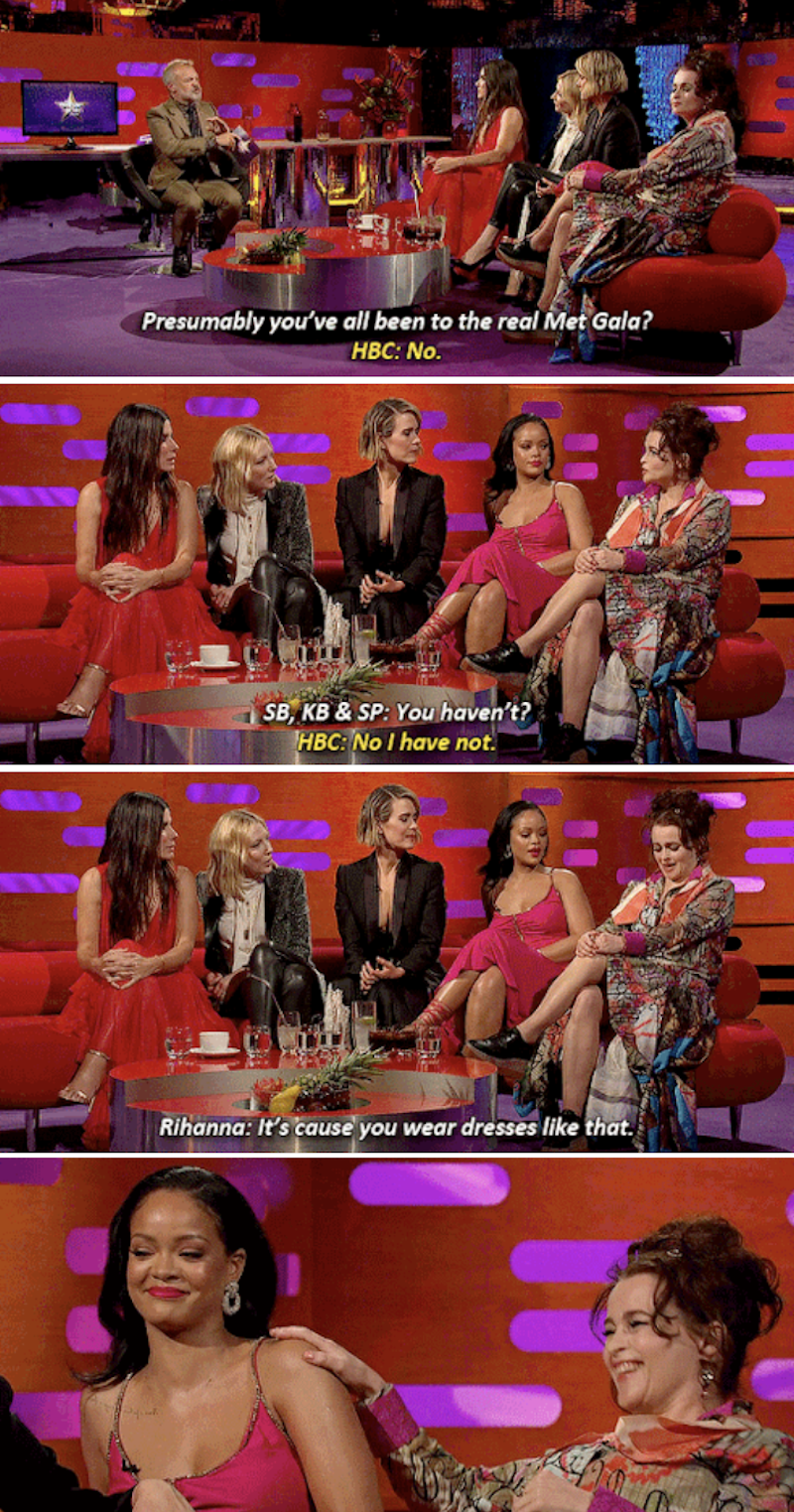 5.
When Carrie Fisher told the uncomfortable truth about being a sex fantasy for Star Wars fans everywhere.
6.
When Adele revealed she once peed in a bathroom stall next to Jennifer Aniston and accidentally called her "Rachel."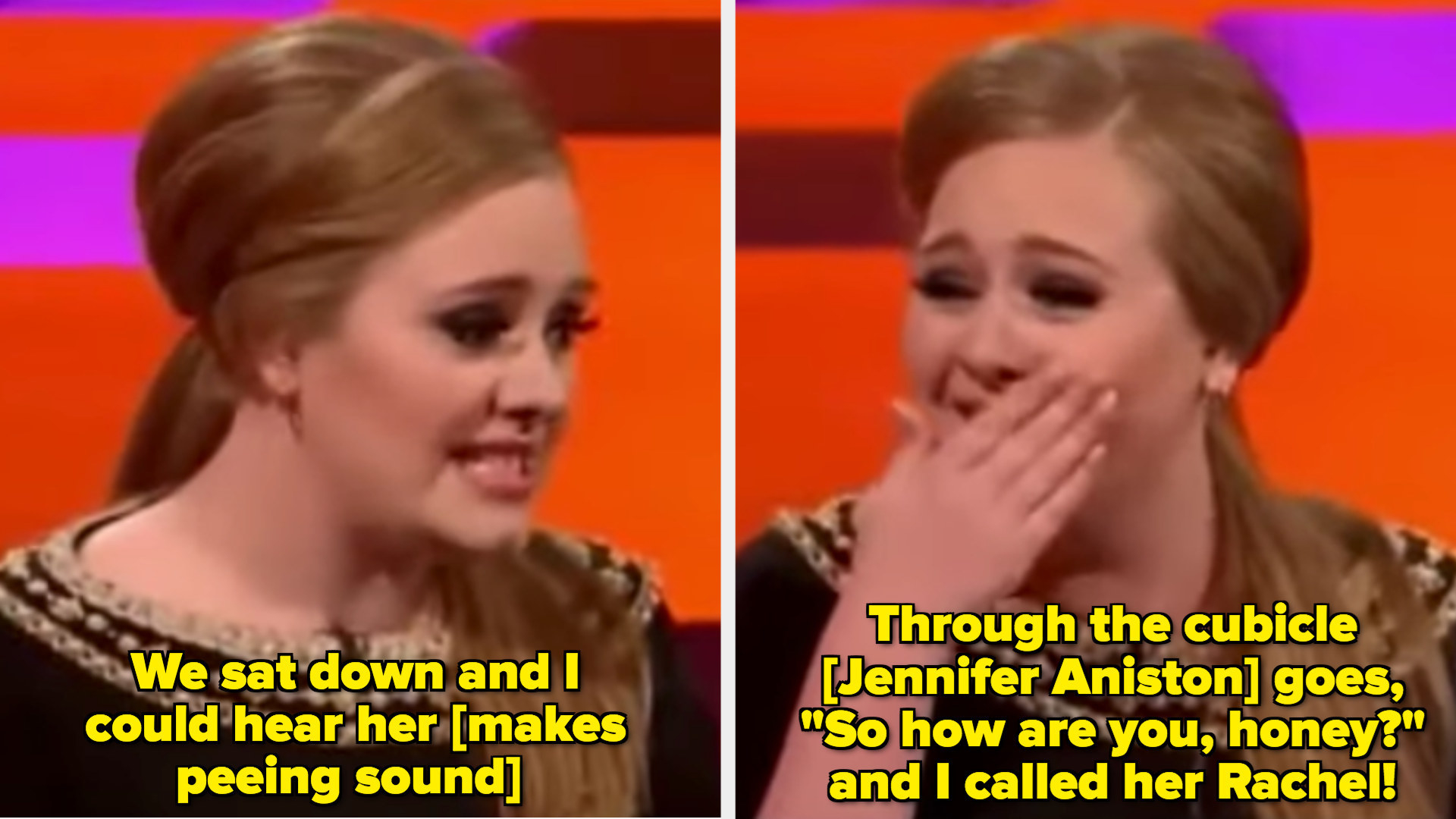 7.
When Meryl Streep gave a very smitten Mark Ruffalo a kiss after he complimented her.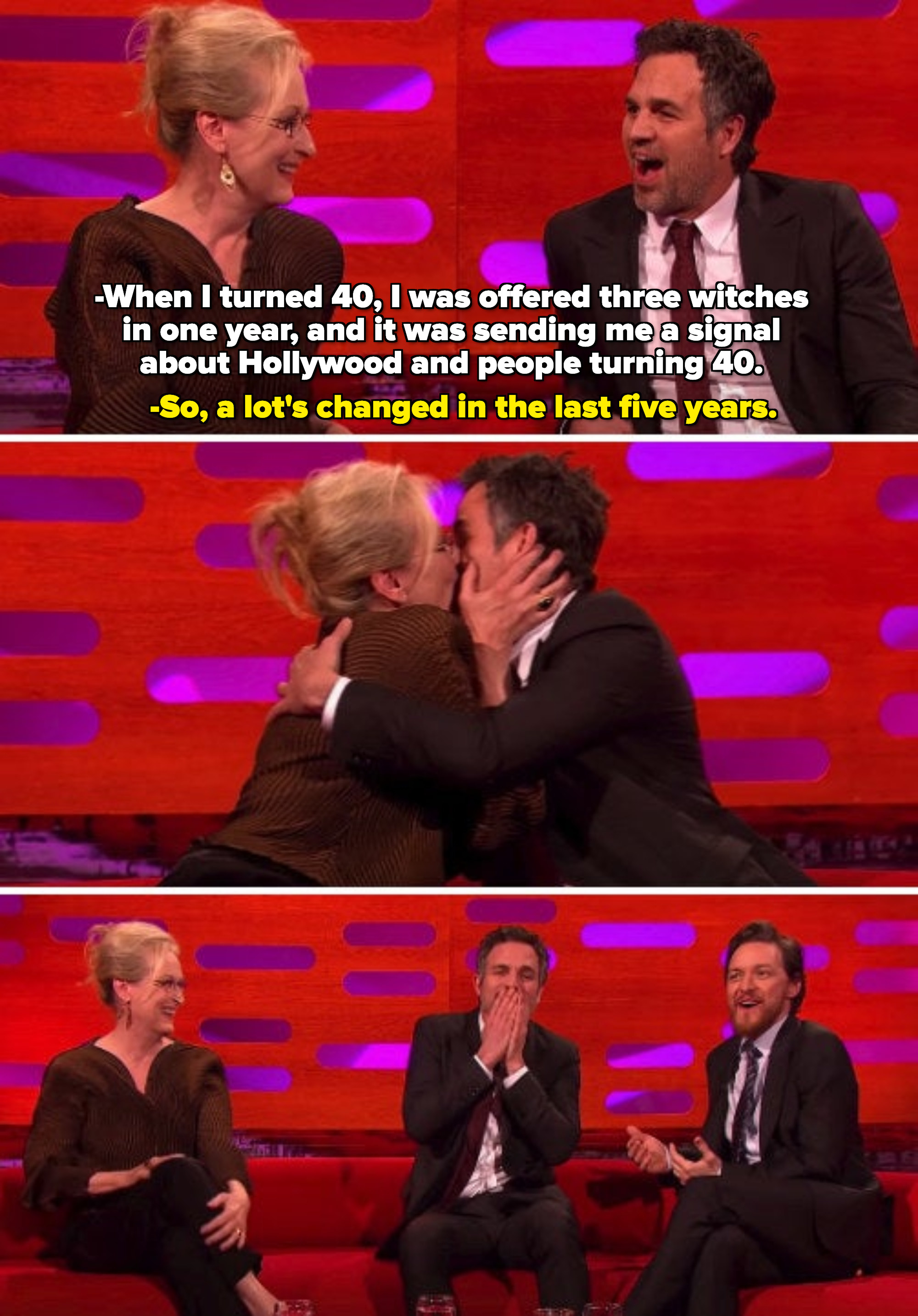 8.
When Whoopi Goldberg made Keanu Reeves crack the heck up by describing a funny bit about pubic hair that she performed during her comedy show.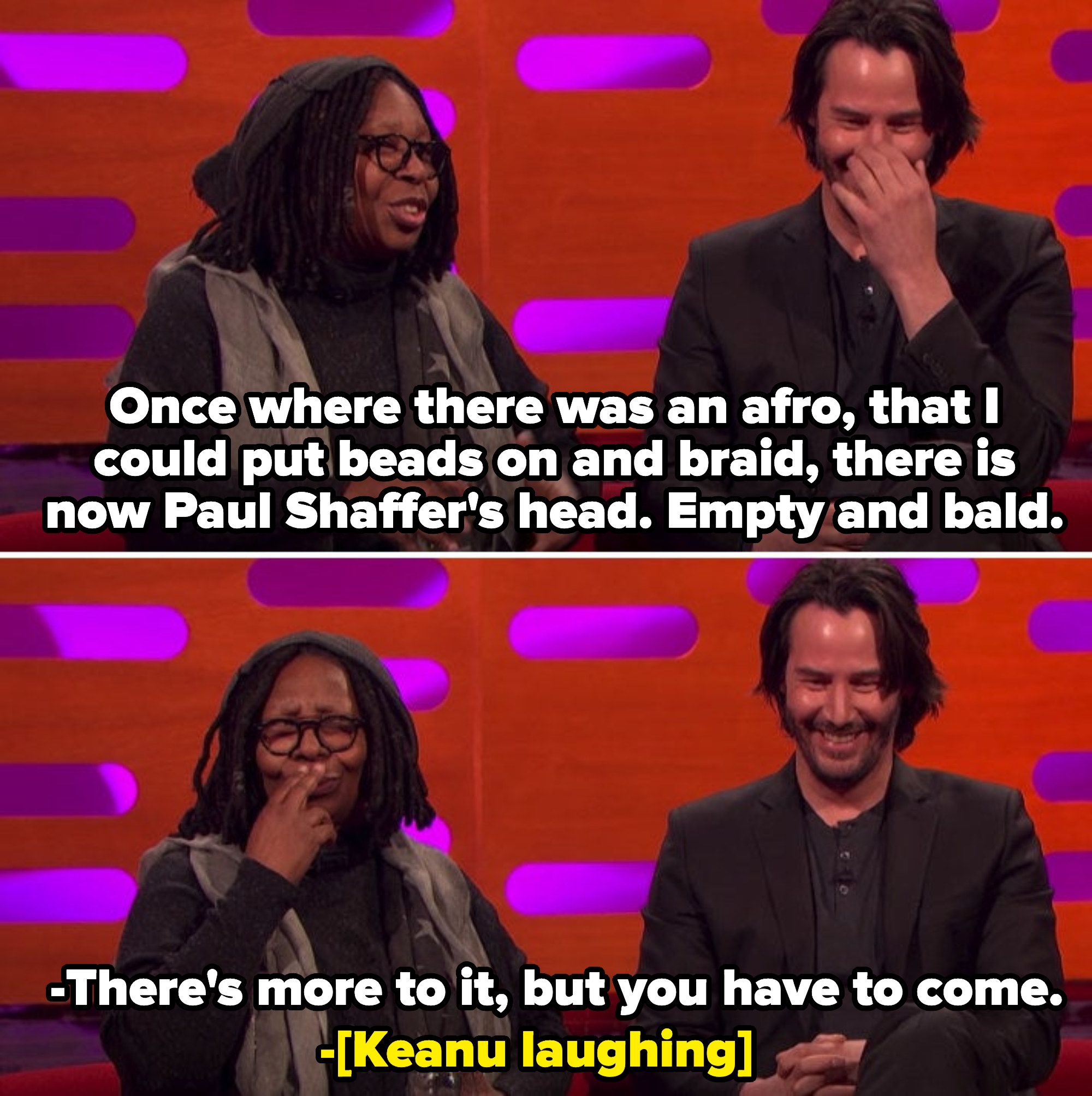 9.
When Salma Hayek described what it was really like to host a party with a Donald Tr*mp piñata.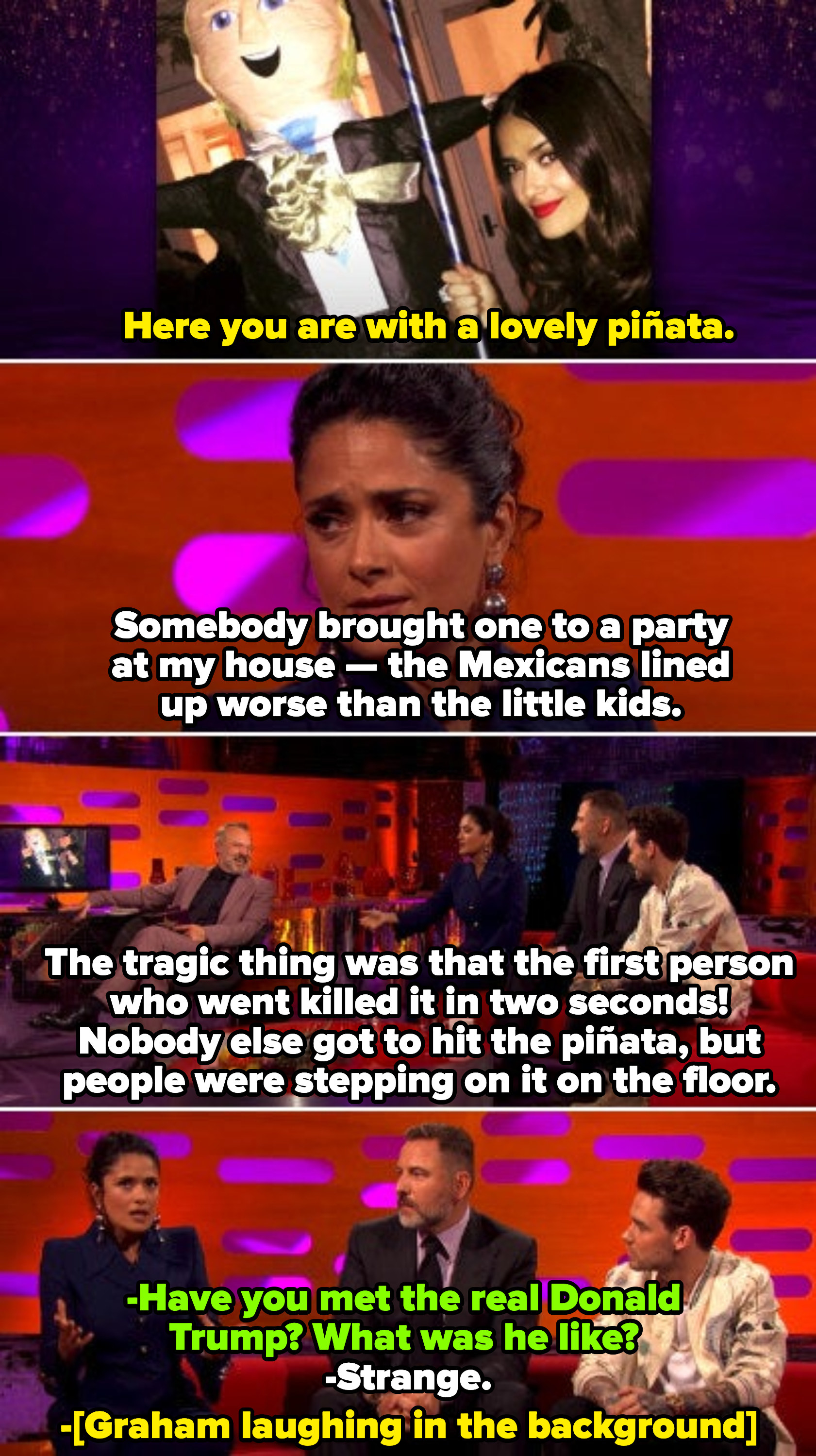 10.
When Jane Fonda candidly told Nicole Kidman just how much she loved her as an actor — especially when she was naked in Eyes Wide Shut.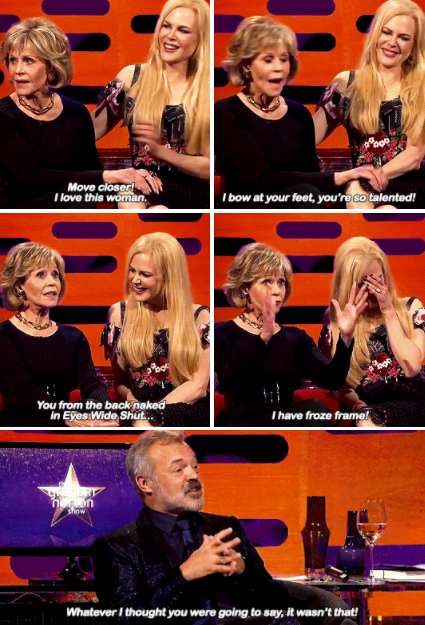 11.
When Rihanna told the embarrassing story of a fan giving her a bikini wax and how much the fan enjoyed the whole thing.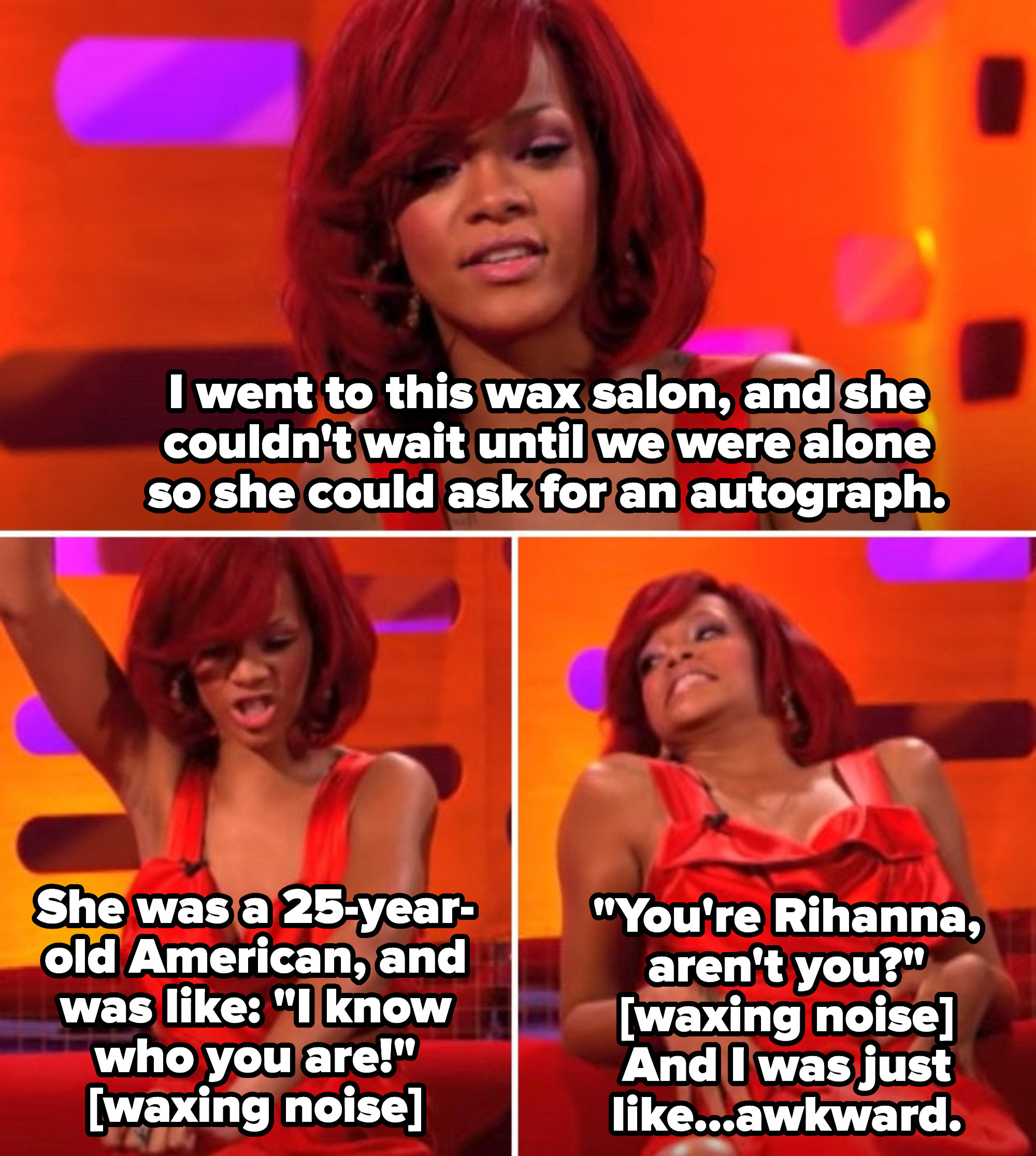 12.
When Goldie Hawn revealed her absolute worst first date story, which was vomiting immediately after her date kissed her.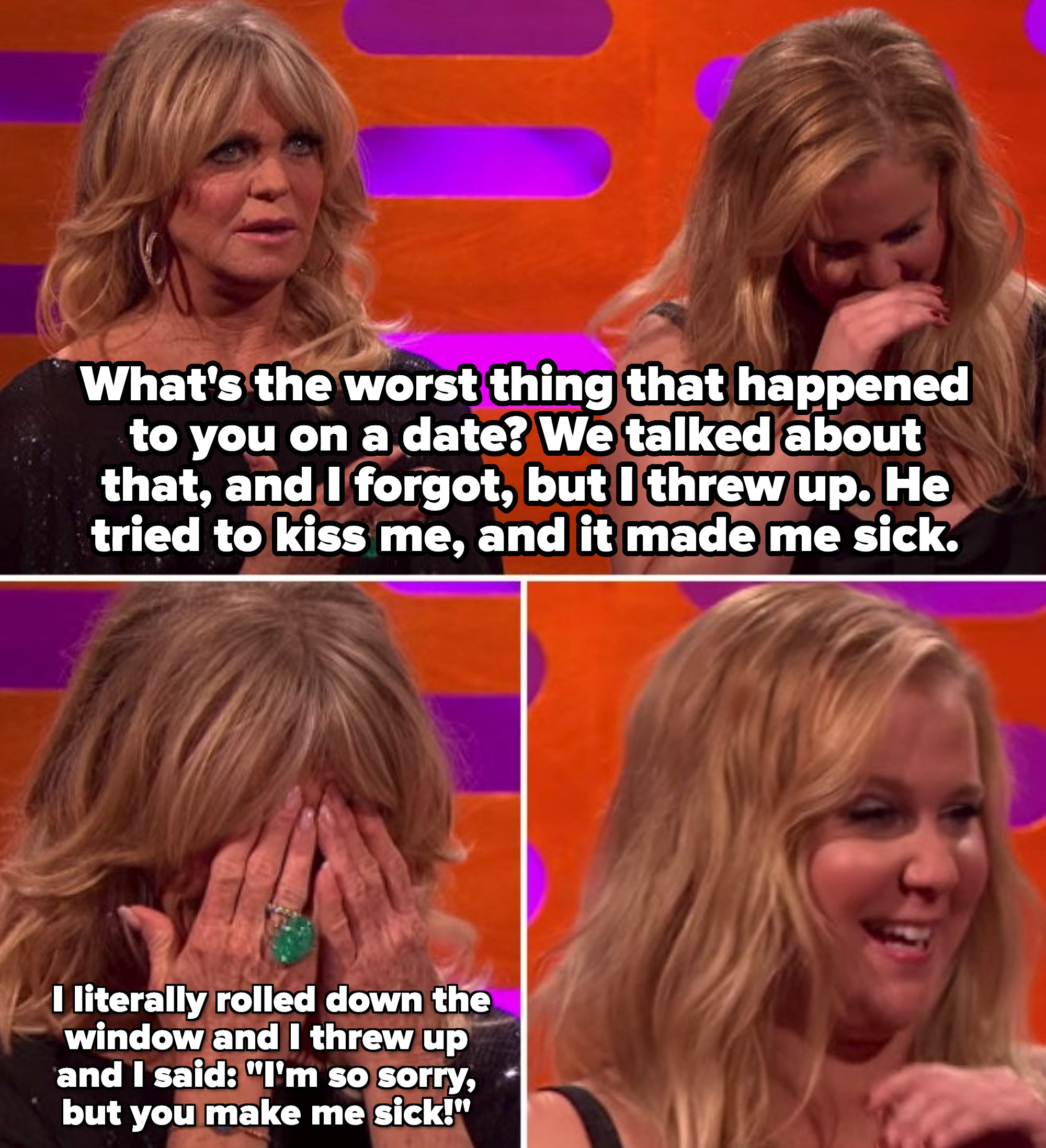 13.
When Camila Cabello wasn't afraid to show her undying love and admiration for Emilia Clarke and Jason Momoa because she's a HUGE Game of Thrones fan.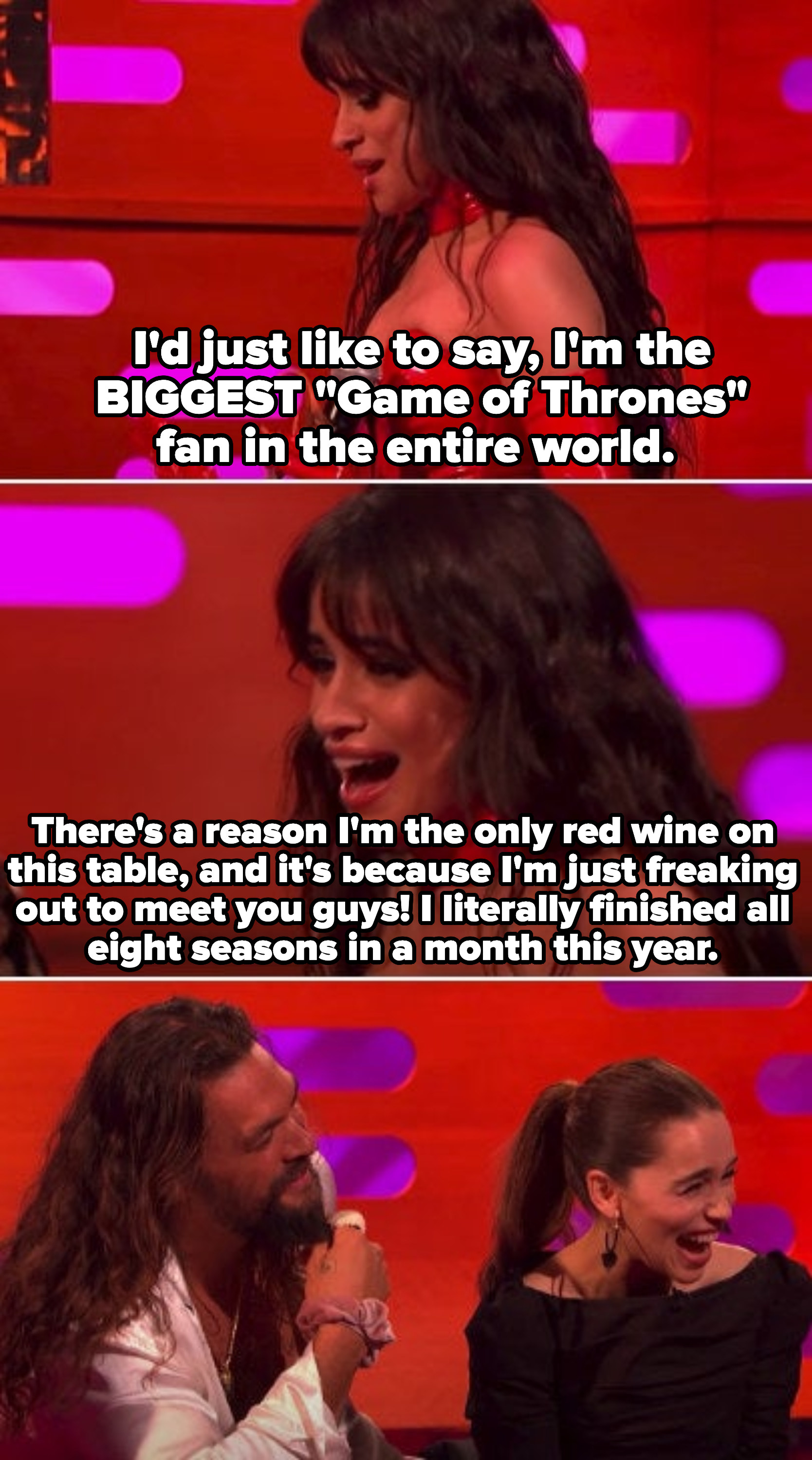 14.
And when Christine Baranski revealed that Michael Sheen nicknamed his penis after her, and Cher couldn't handle any of it.