1.
When Rihanna snuck a bedazzled flask to the 2017 Grammys and had the time of her LIFE throughout the ceremony.
2.
When Madonna made out with Britney Spears and Christina Aguilera at the 2003 VMAs.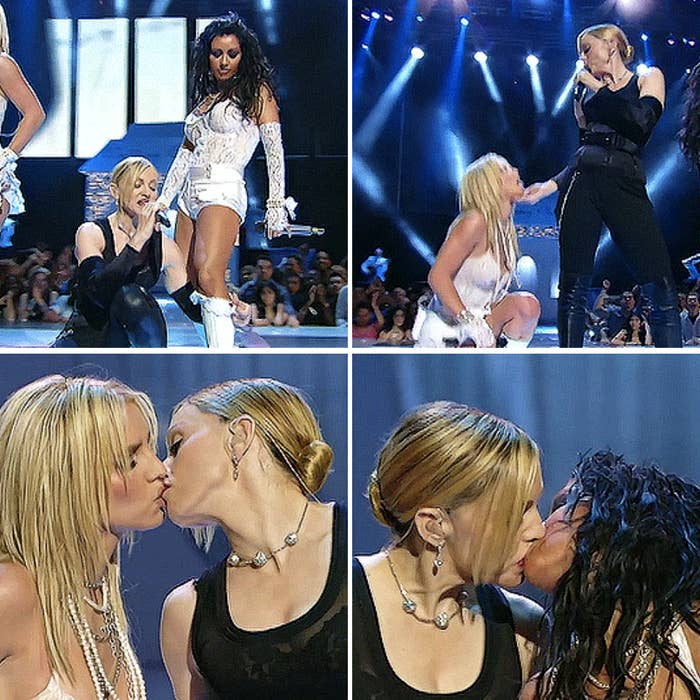 3.
When Macy Gray promoted her album by wearing this iconic dress at the VMAs.
4.
When Amy Poehler made out with Bono to celebrate her Golden Globes win.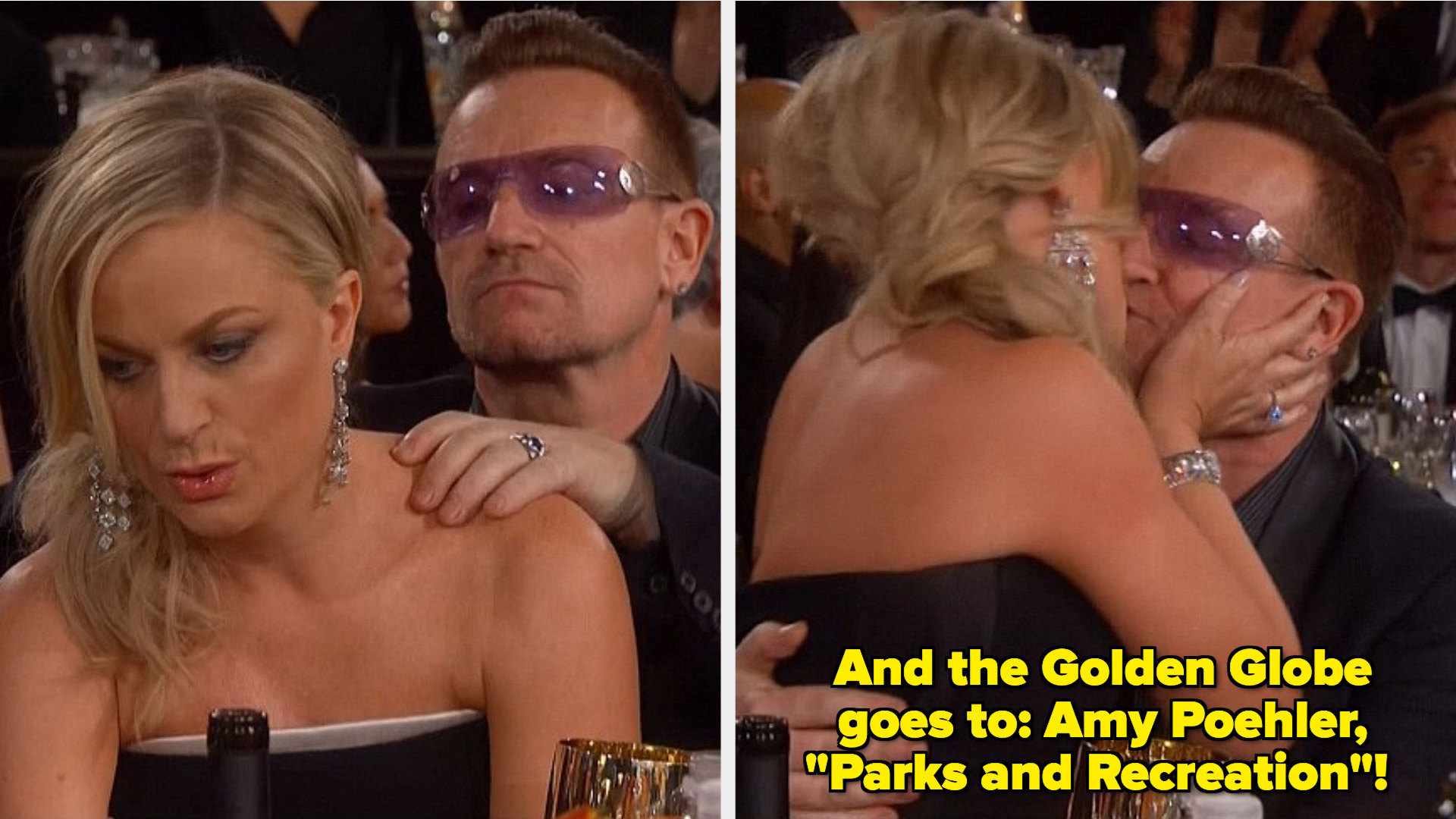 5.
And when Taraji P. Henson handed out cookies to everyone to celebrate her win.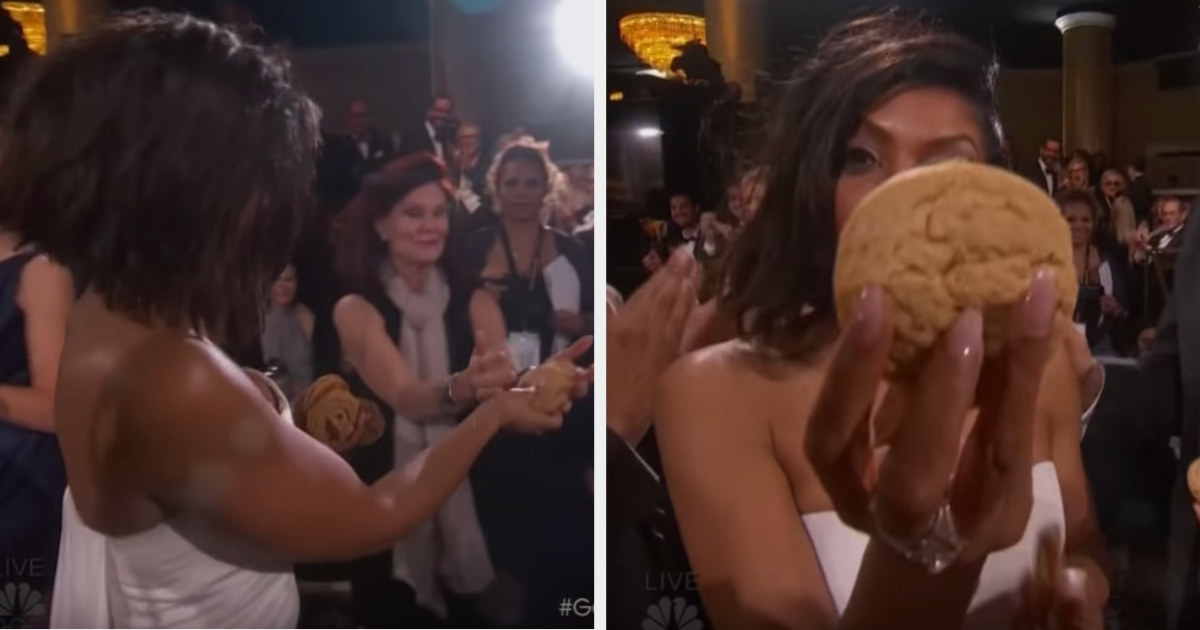 6.
When Betty White effortlessly dragged Sandra Bullock during her SAG Lifetime Achievement speech.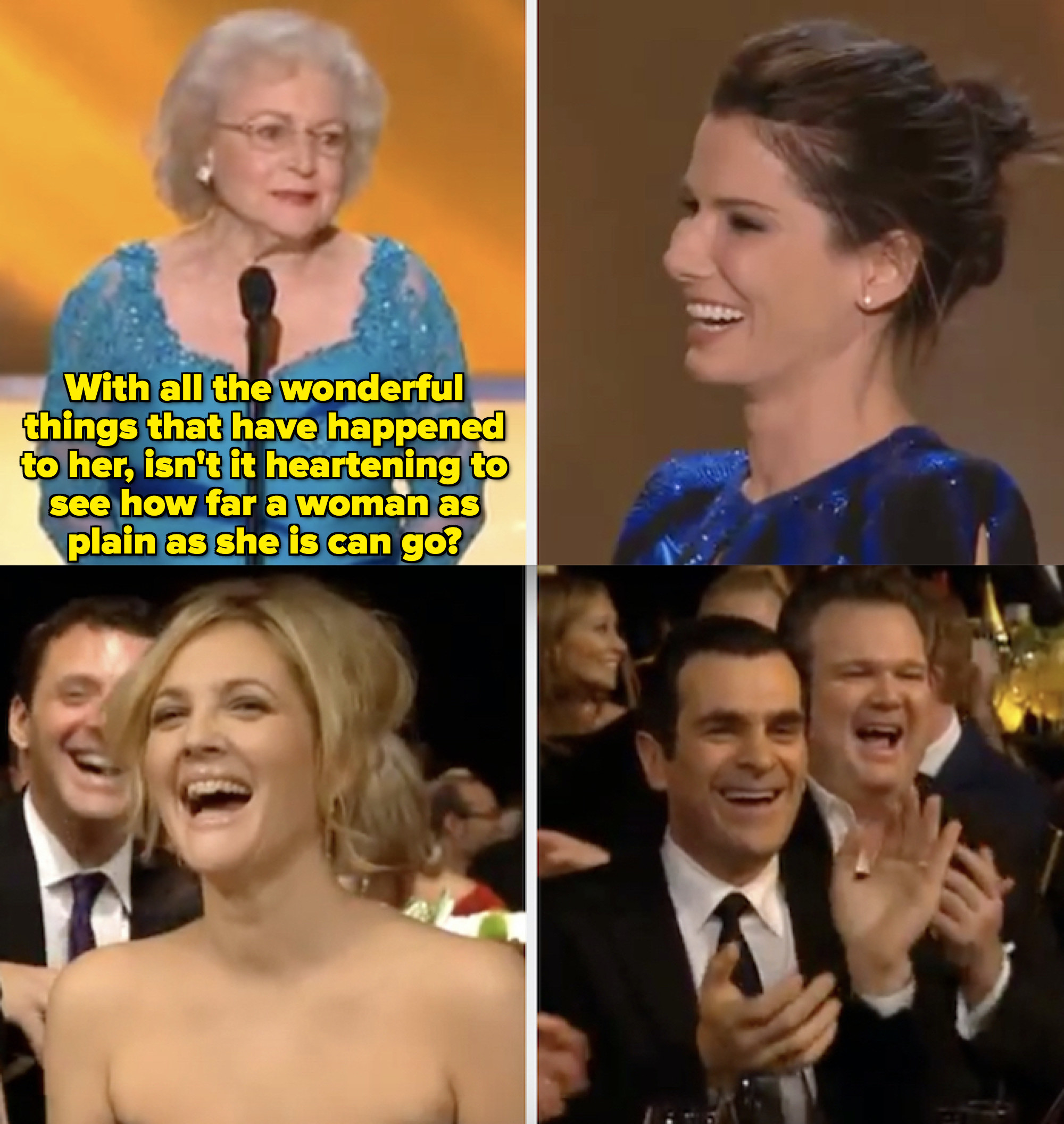 7.
When Adele broke her Grammy for Album of the Year to share with her fellow nominee, Beyoncé.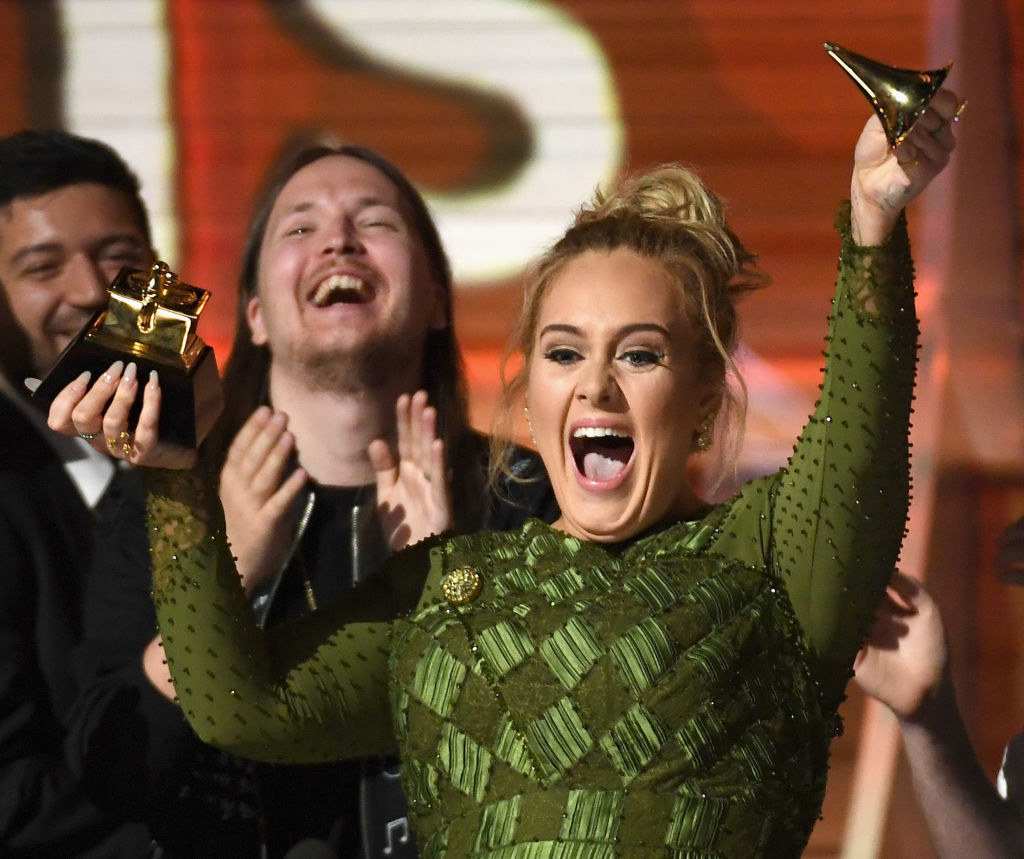 8.
When Viola Davis was 100% honest with everyone backstage at the Oscars.
9.
When Dolly Parton let everyone know the real reason she attended the 2017 Emmys.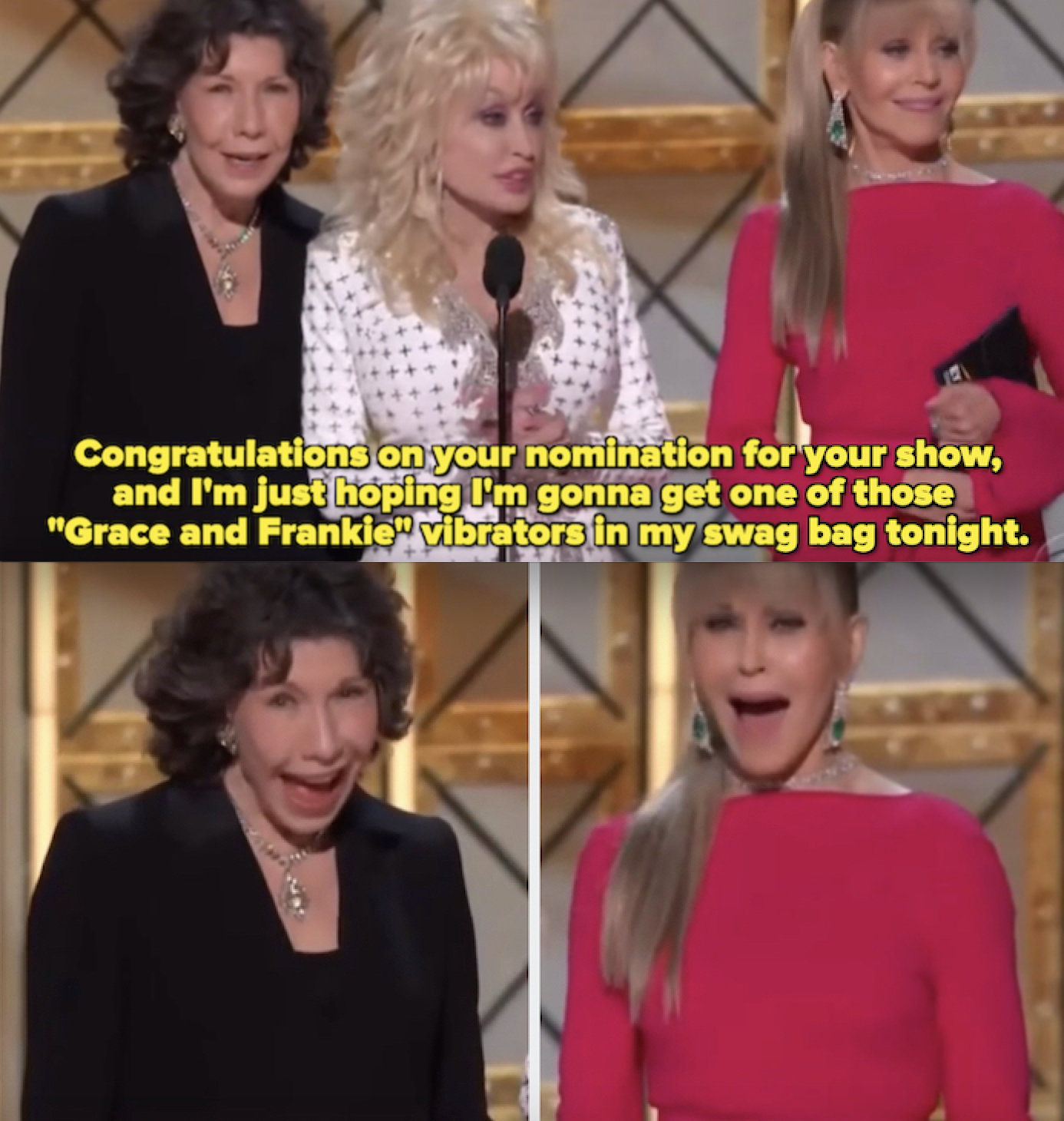 10.
When Sandra Oh called out Emma Stone's problematic role in Aloha in the most brilliant way possible.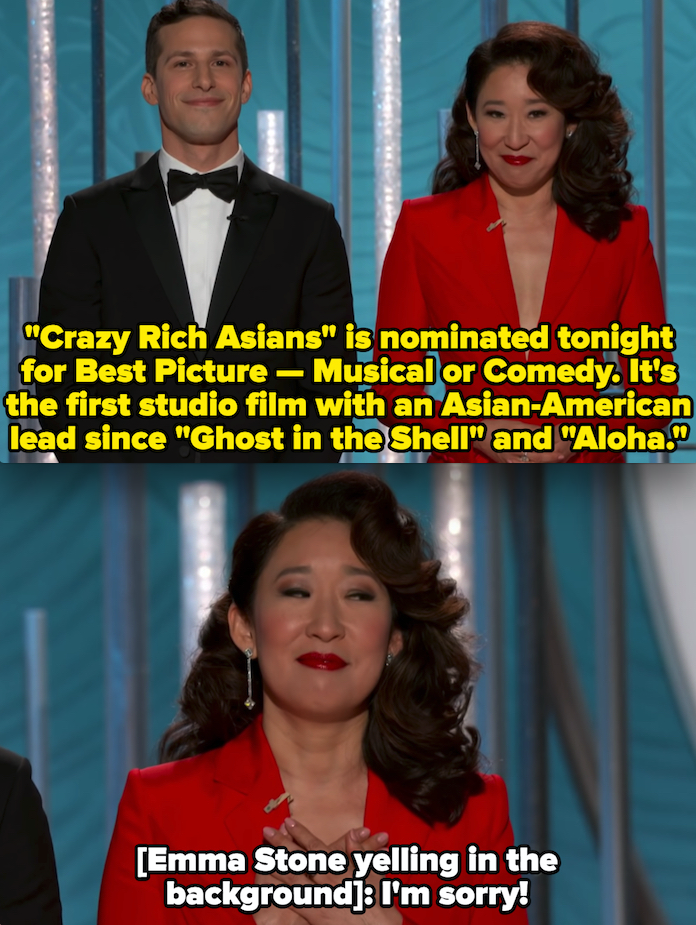 11.
When Diana Ross was in awe of Lil' Kim's VMAs outfit and played with her purple pasty.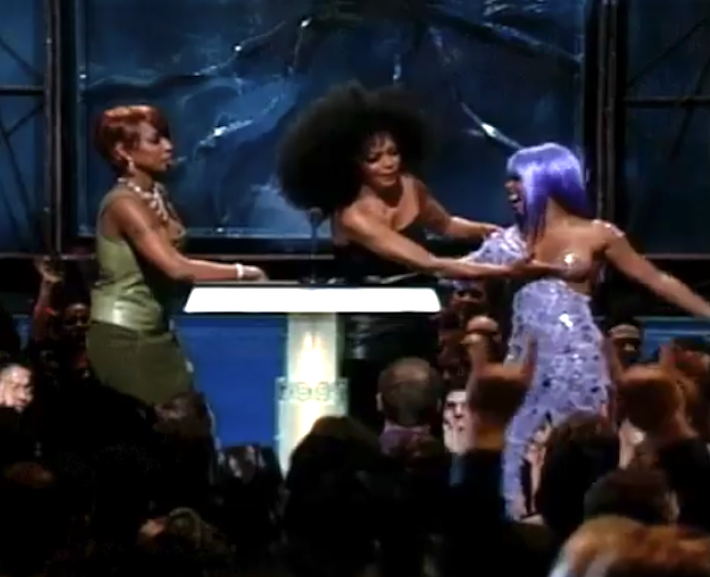 12.
When Beyoncé and her husband brought their own champagne to the 2020 Golden Globes.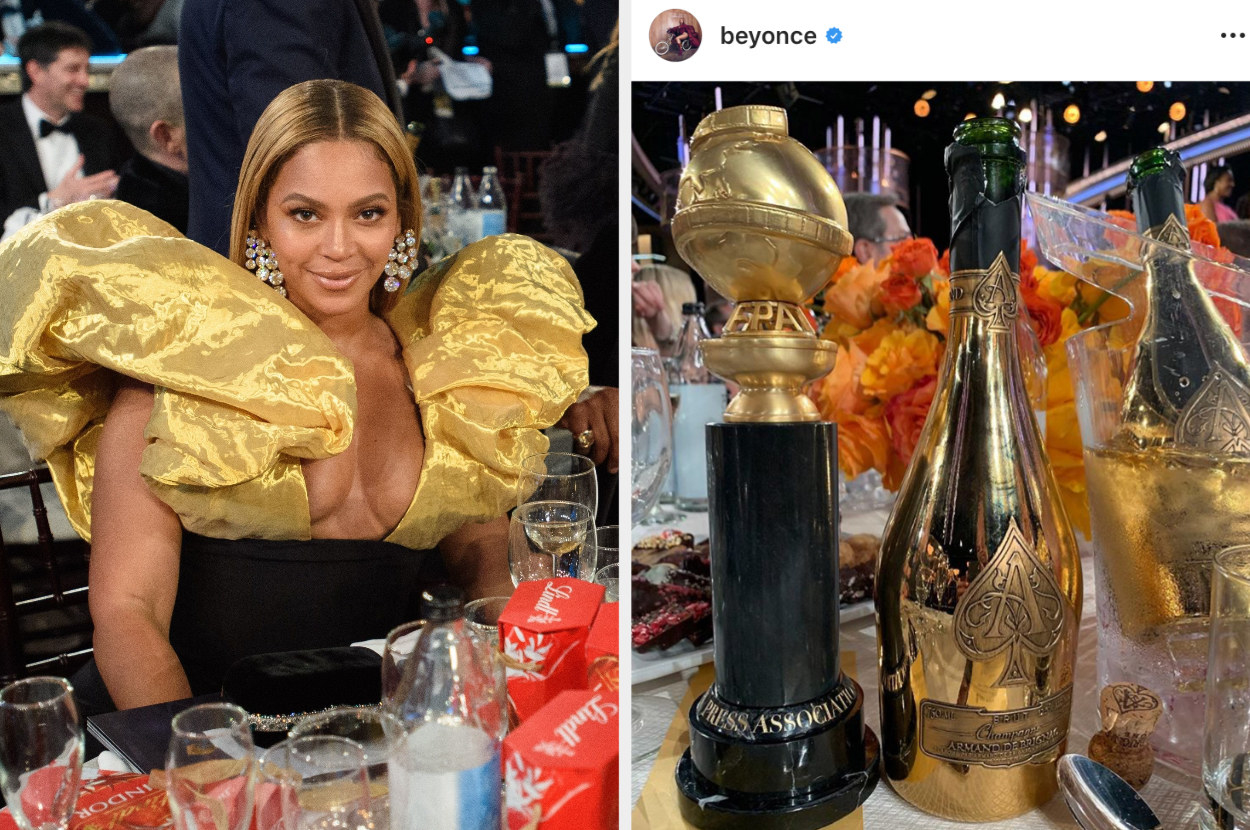 13.
When Sandra Bullock was so dang happy to win a Critics' Choice Award, and gave Meryl Streep a lil' smooch.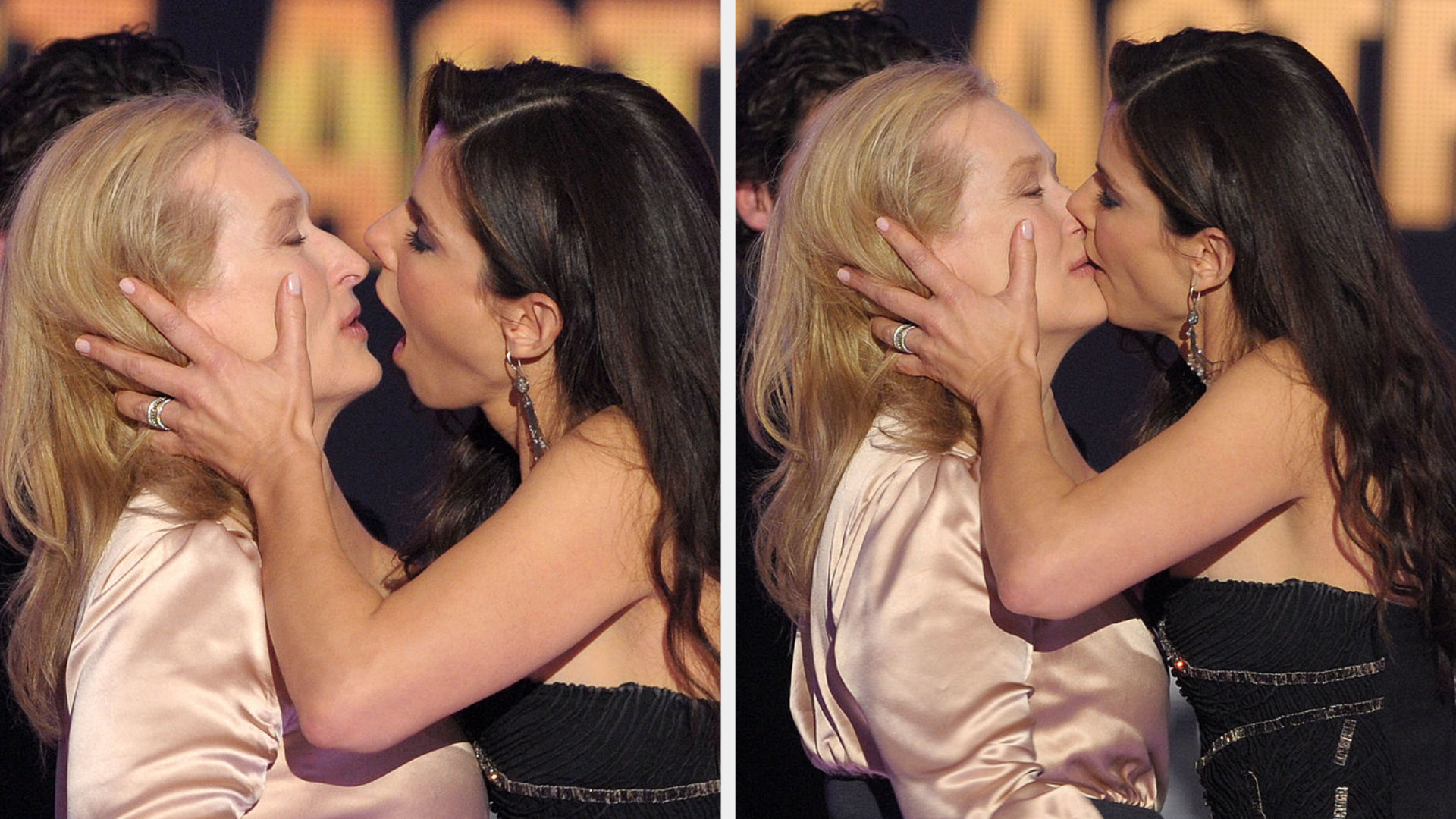 14.
When ALL of the 2011 Emmy nominees for Lead Actress in a Comedy Series went up on stage together like they were competing in a beauty pageant.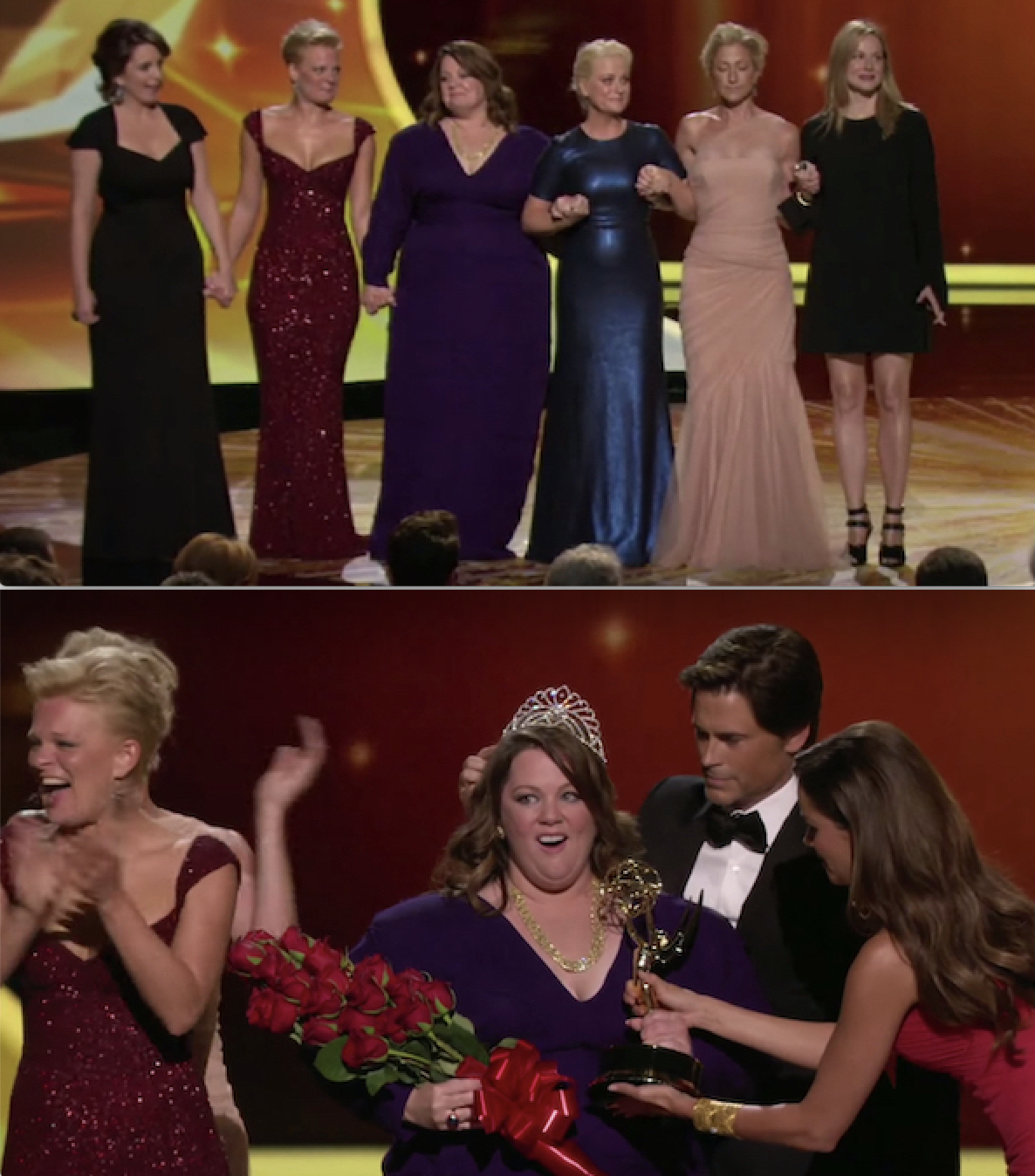 15.
When Zoë Kravitz, Tracee Ellis Ross, Lena Waithe, and a handful of other famous women wore black to the 2018 Golden Globes in honor of the #MeToo movement.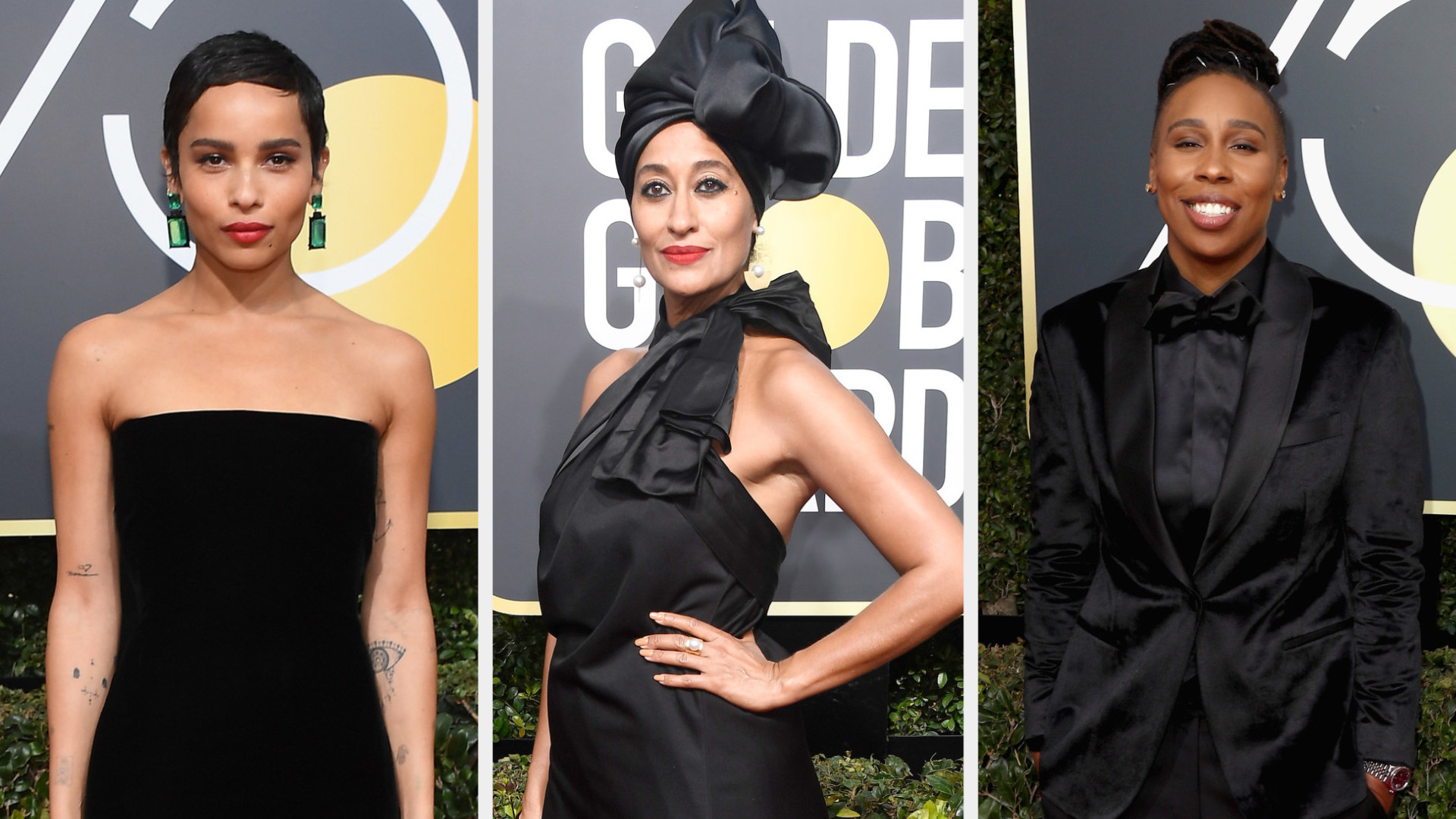 16.
When Cher showed up to the 1986 Oscars wearing this groundbreaking outfit because she knew the Academy didn't take her seriously.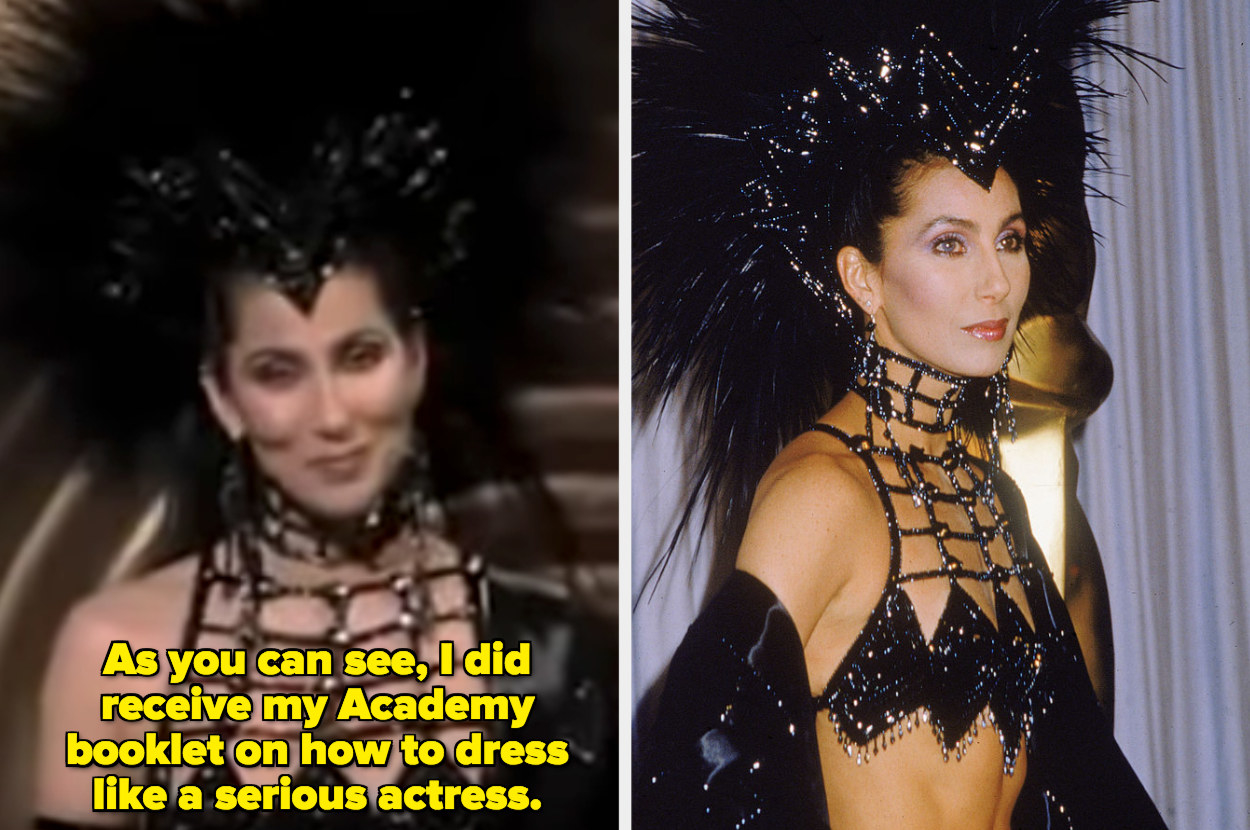 17.
When Tiffany Haddish and Maya Rudolph weren't afraid to call out the huge diversity issue at the Oscars.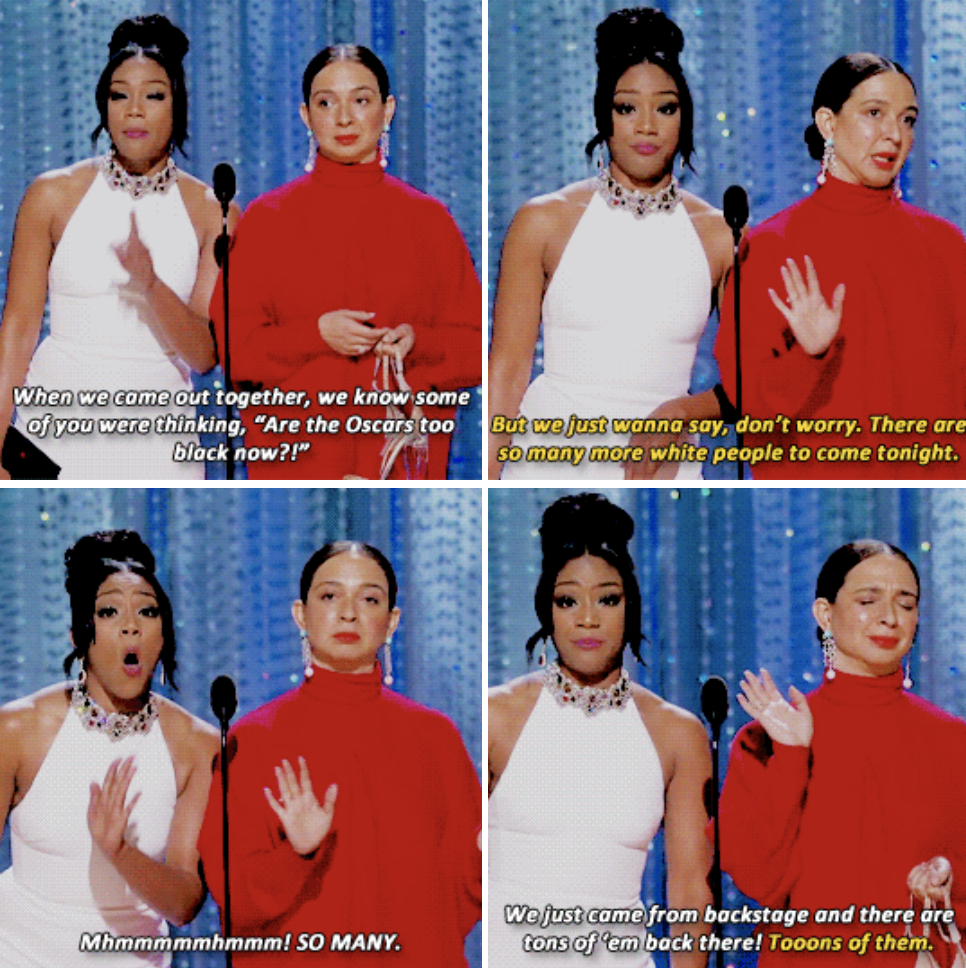 18.
When Blue Ivy Carter crashed the "Carpool Karaoke" bit at the 2017 Grammys and made it 100x better.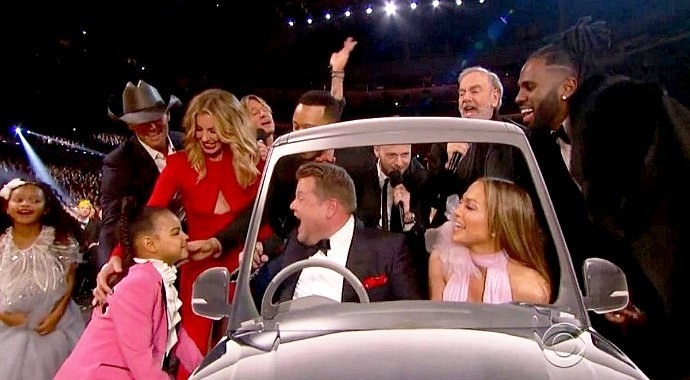 19.
When Rita Moreno wore the SAME beautiful dress to the Oscars in 1962 and 2018.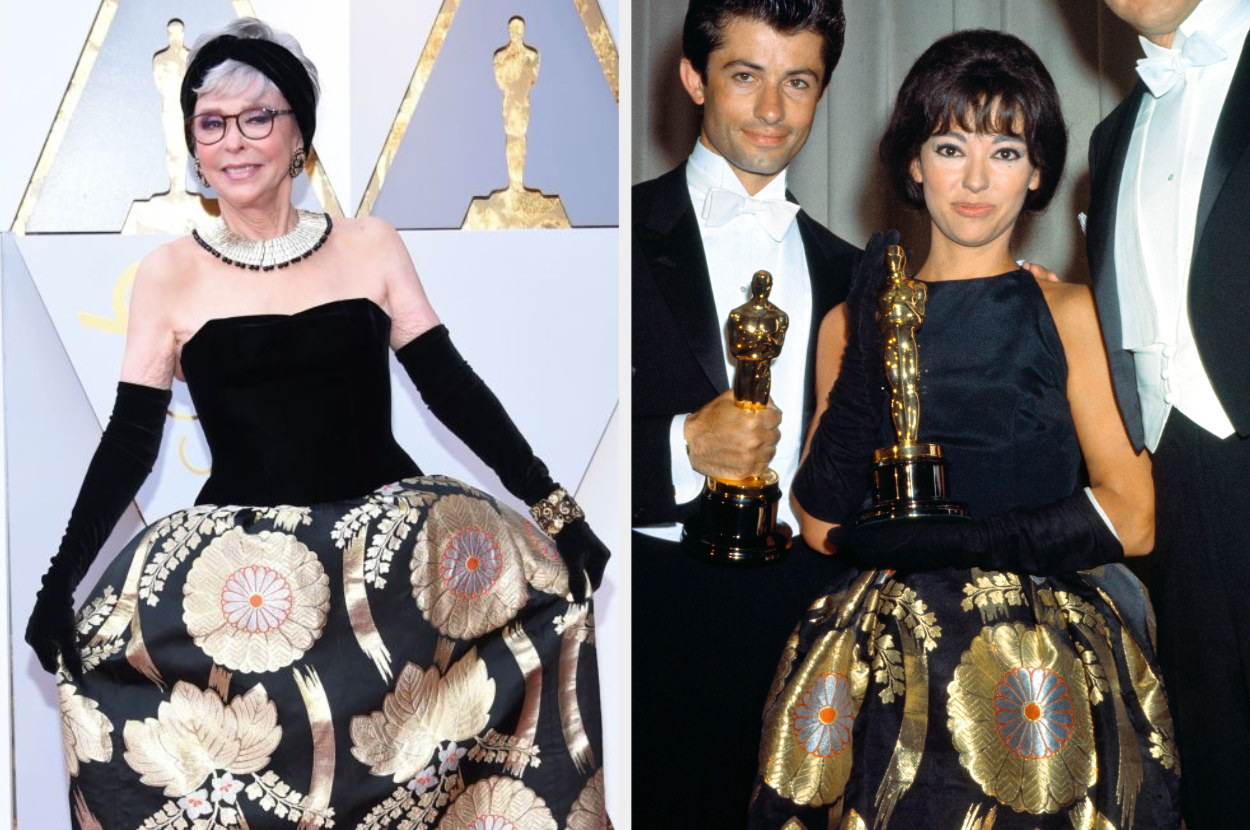 20.
When Nicki Minaj notoriously called Miley Cyrus out at the VMAs.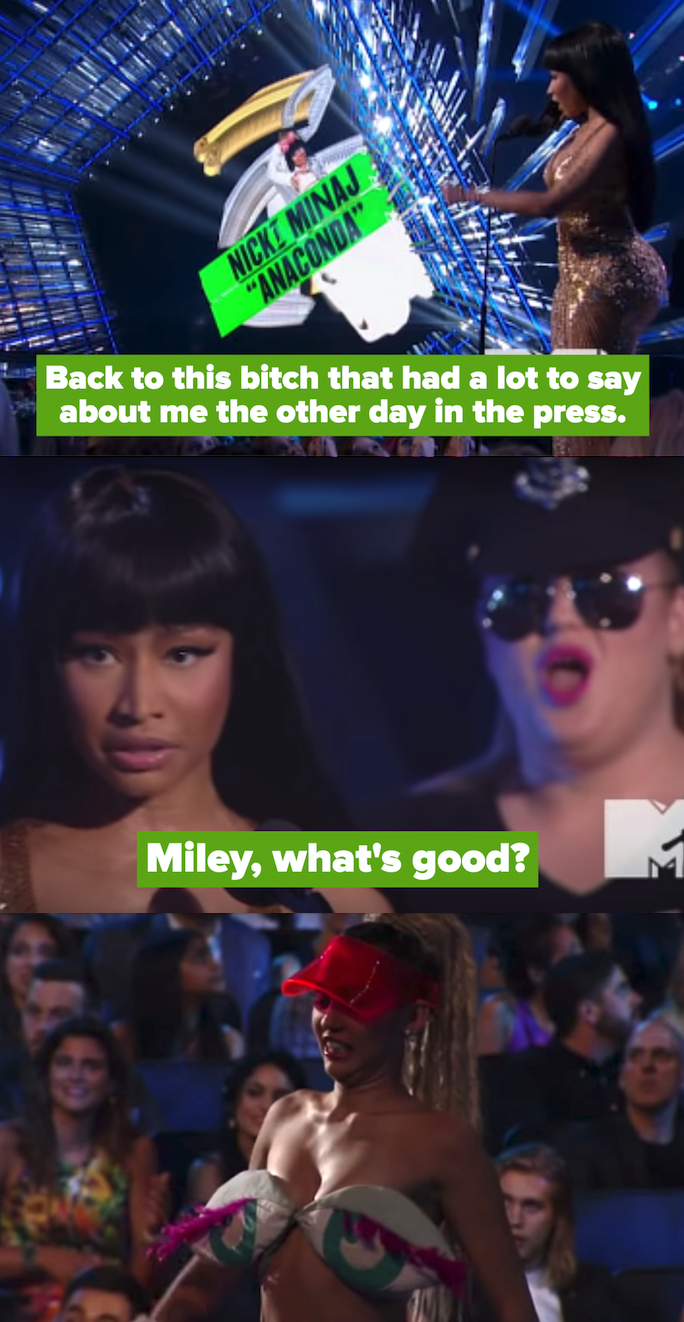 21.
When four-time Oscar winner Katharine Hepburn only attended the ceremony ONCE in her entire career to present an honorary award to movie producer Lawrence Weingarten.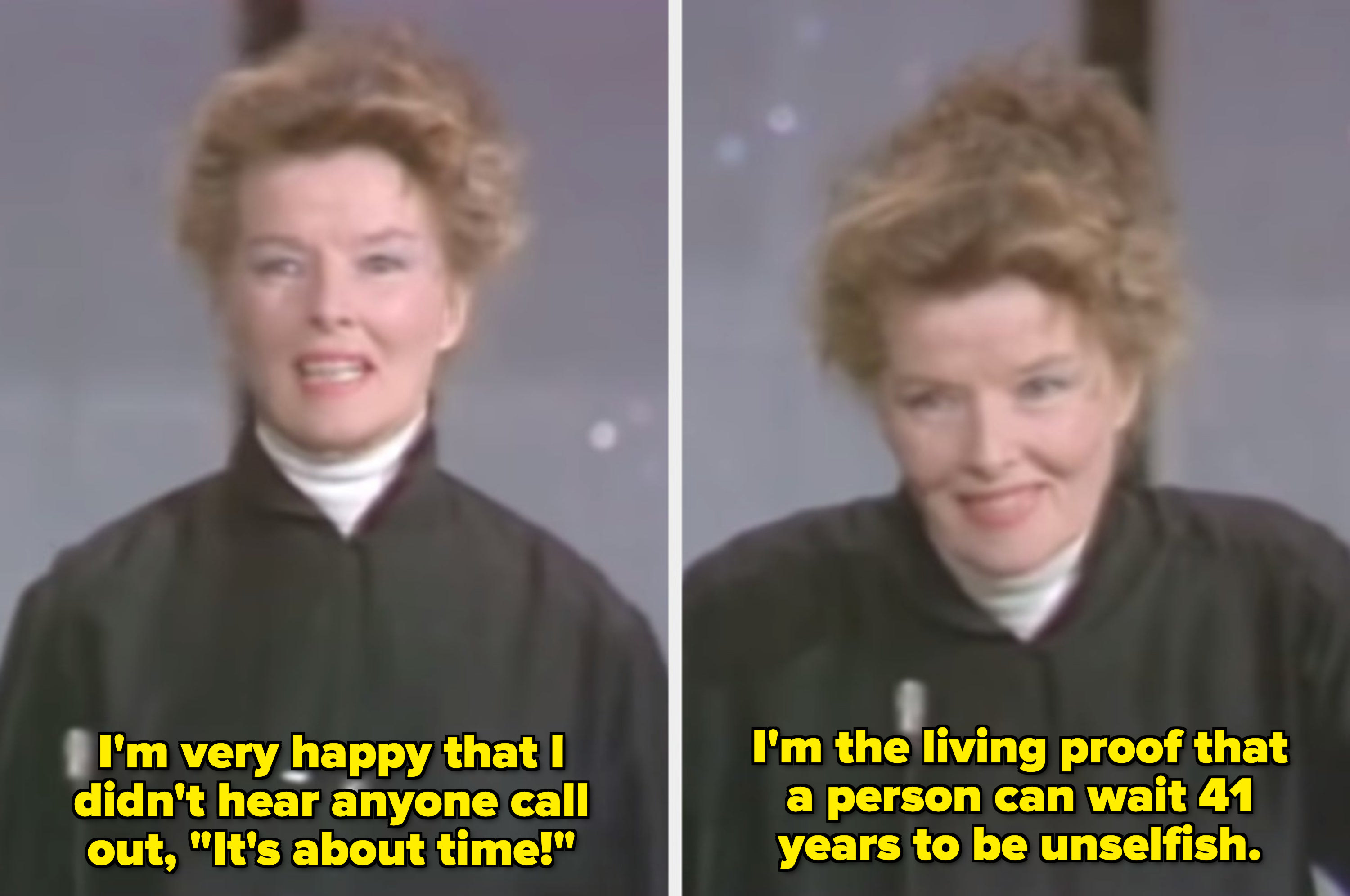 22.
When Carol Burnett wore Ugg slippers on the red carpet at the SAG Awards.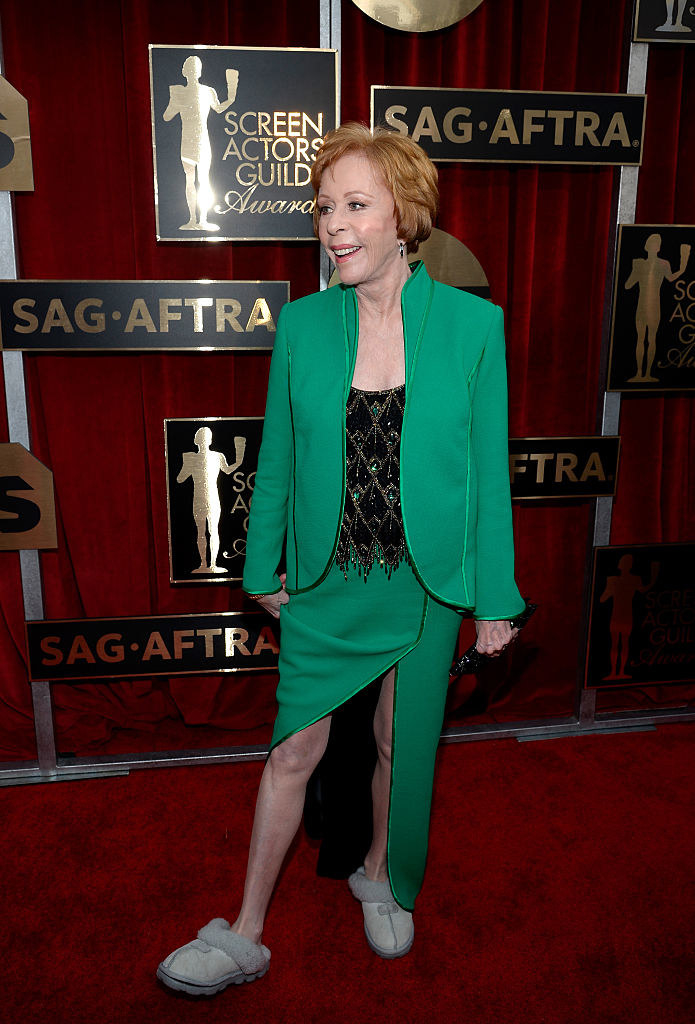 23.
And when Fiona Apple gave the most Fiona Apple speech at the VMAs.