On Thursday, HBO Max finally aired the TV reunion we've all been waiting for: Friends!!! It was the first time all six cast members were together in the same place since the series ended, and honestly, it was all too much to handle.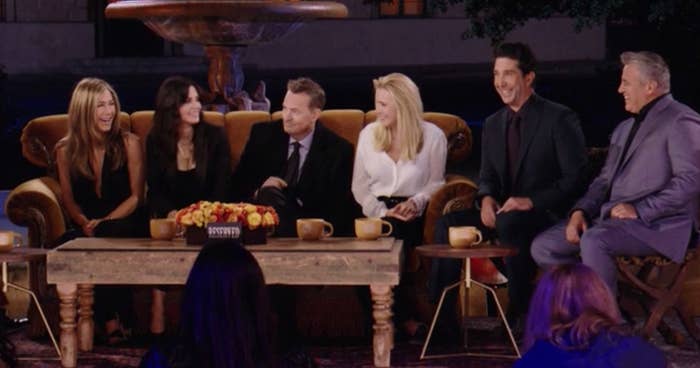 In the reunion special, the cast revealed a bunch of behind-the-scenes stories and secrets — a very important one being that Jennifer Aniston and David Schwimmer had huge crushes on each other while filming the first few seasons.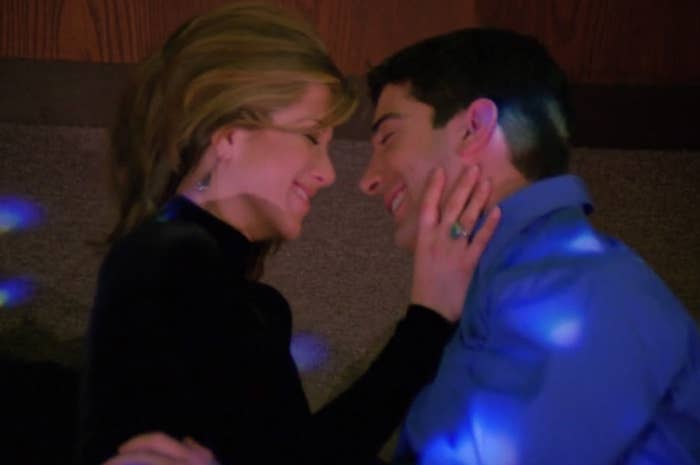 Aniston said: "We just channeled all of our adoration and love for each other into Ross and Rachel." So, naturally, I couldn't help but go back and analyze certain Ross and Rachel moments because...well, none of it was fake. Their chemistry was real!!!
Here are just a few Ross and Rachel moments I can't help but look at in a totally new light:
1.
When Ross and Rachel shared their passionate kiss at Central Perk with the rain pouring down behind them, giving each other that look, and broke years of real-life tension in front of our very eyes.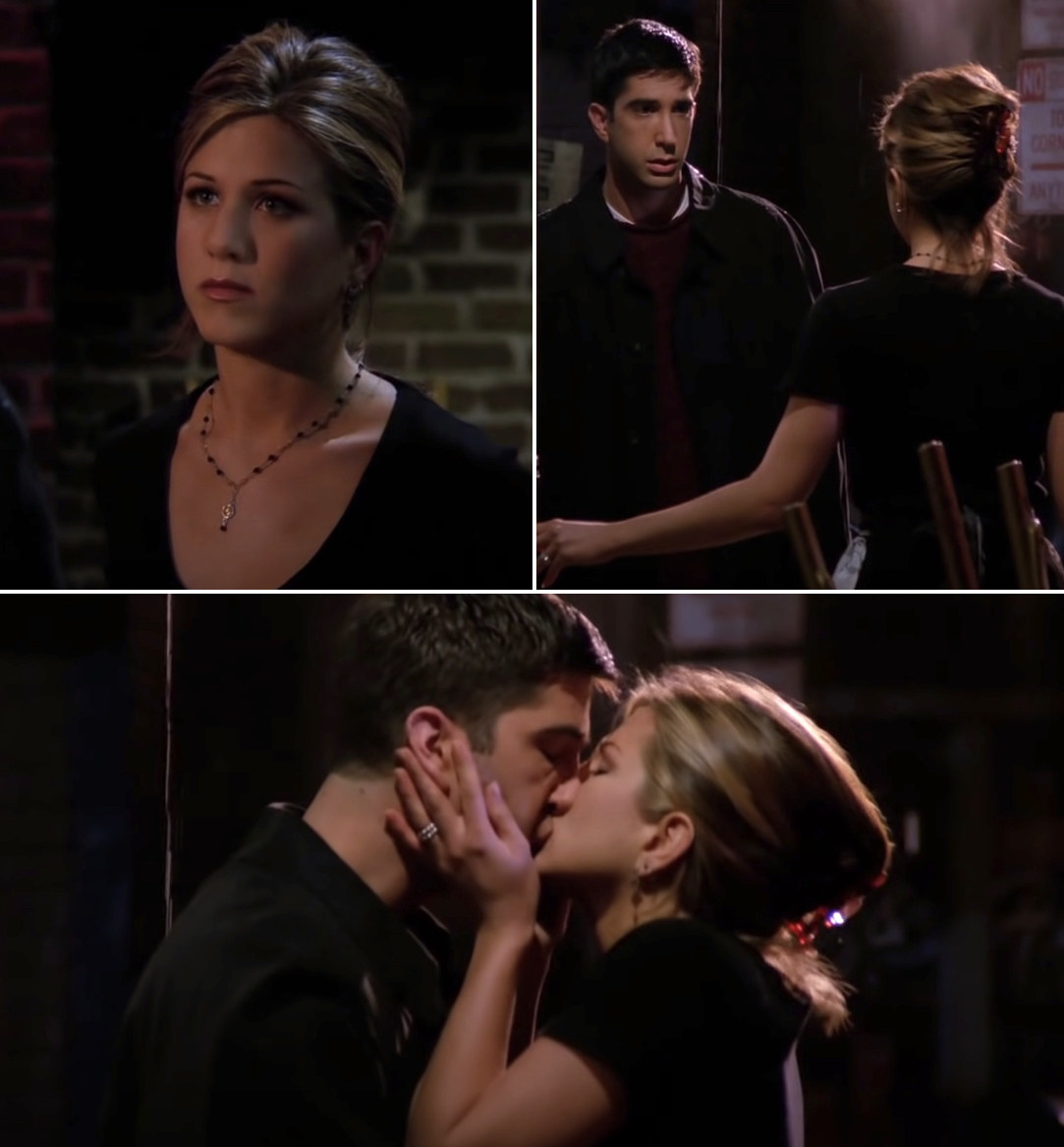 2.
In "The One with the Prom Video," when Rachel's prom date almost stood her up, and Ross was ready to take her instead. After they watched the old prom VHS tape, Rachel slowly walked up to Ross, kissed him, and they sweetly embraced.
3.
When Ross and Rachel went on their first official date and went back to her apartment after the movie. The giddy look on their faces when they realized they were finally alone...honestly, no acting was required!!!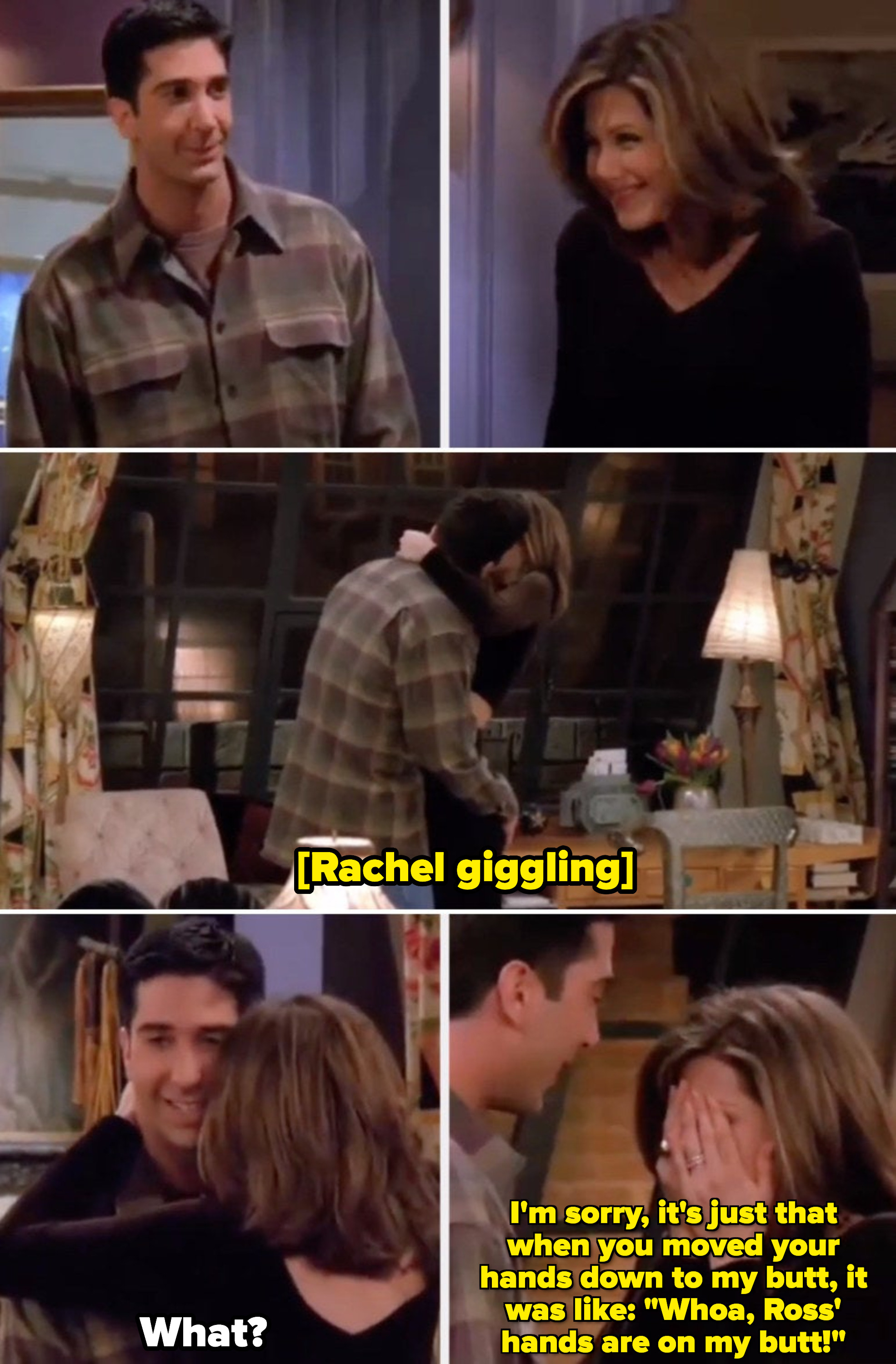 4.
In the Friends reunion special, when they showed behind-the-scenes clips of Jennifer Aniston and David Schwimmer rehearsing scenes together in Monica's apartment all cute and flirty, thinking no one else in the cast noticed.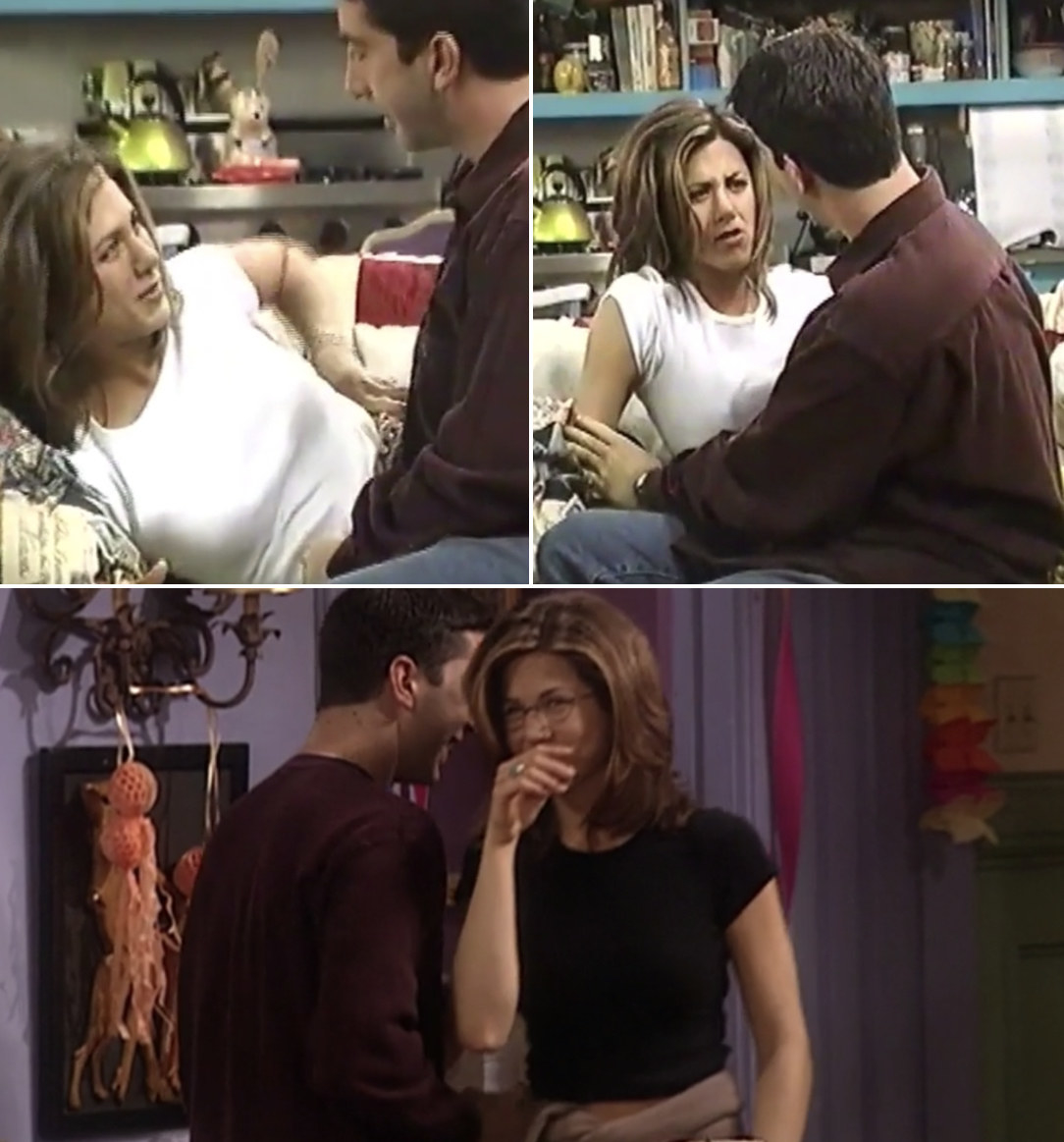 5.
In this Season 1 episode, when Ross and Rachel had a romantic evening together while drinking wine on the couch, and Rachel left her hand on his knee ever so sensually.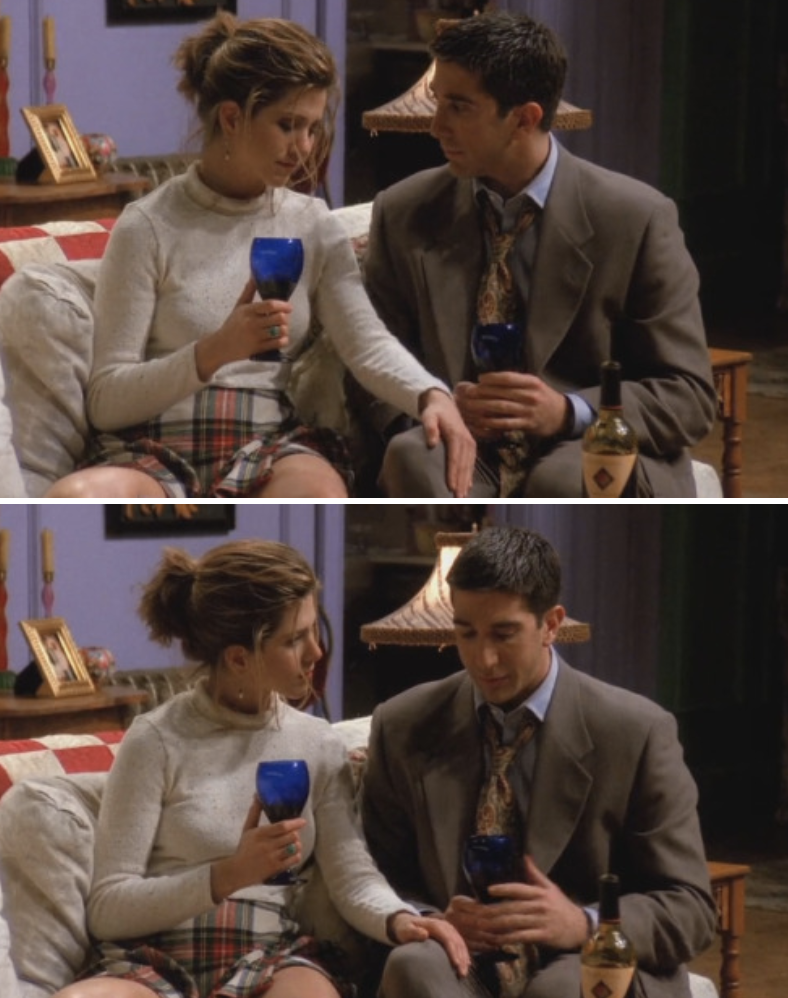 6.
When Ross and Rachel discussed the "magic number" of people they've each had sex with, and they couldn't help but be cute goofs and giggle while talking in bed together.
7.
In "The One with the East German Laundry Detergent," when Rachel grabbed Ross by the collar from the laundry basket and kissed him for the very first time.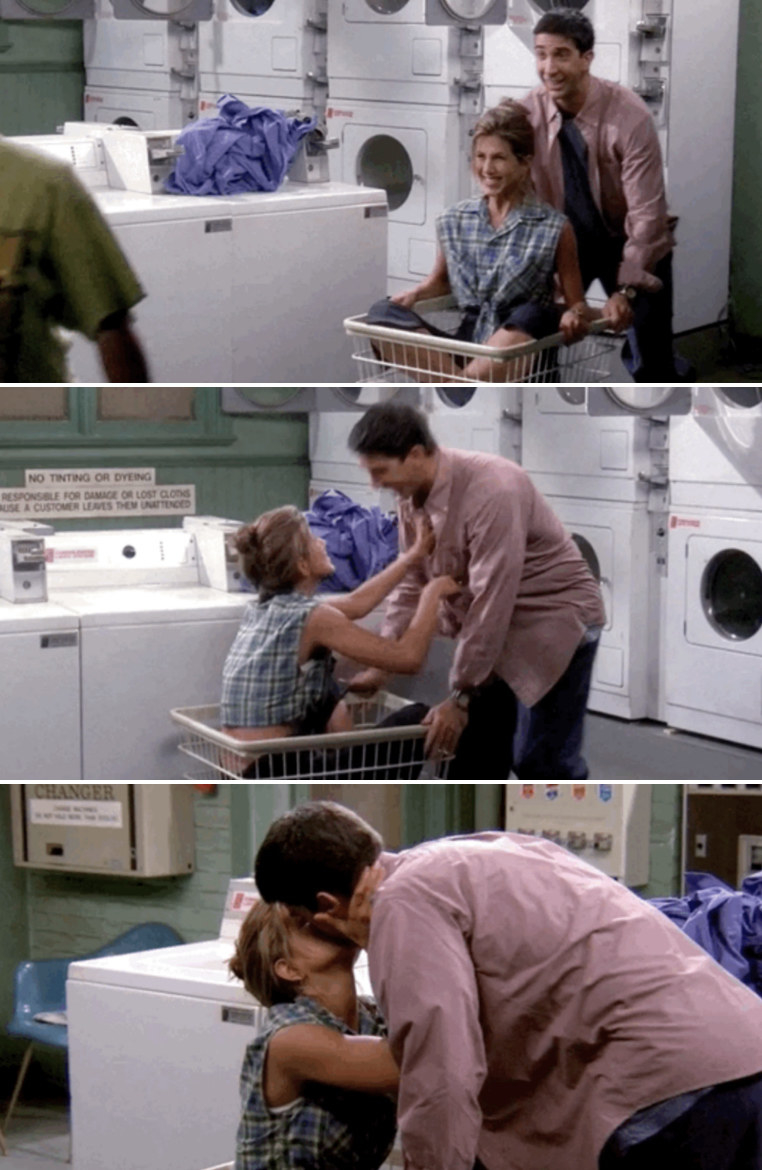 8.
In Season 2, when Ross told Rachel she was the one he wanted to be with, and he sweetly nuzzled his head into her neck.
9.
When Ross hyped Rachel up about her dating life, saying sweet things like how she deserved someone who understood how "adorable and sexy" she was, leaving both Jen and David with smitten kitten grins.
10.
When Rachel had a fantasy about Ross kissing her during a boring date on the balcony, and he grabbed her by the face and they just sunk into it.
11.
When Ross found out that Rachel had feelings for him, and when they confronted each other about it, they stared at each other with such longing.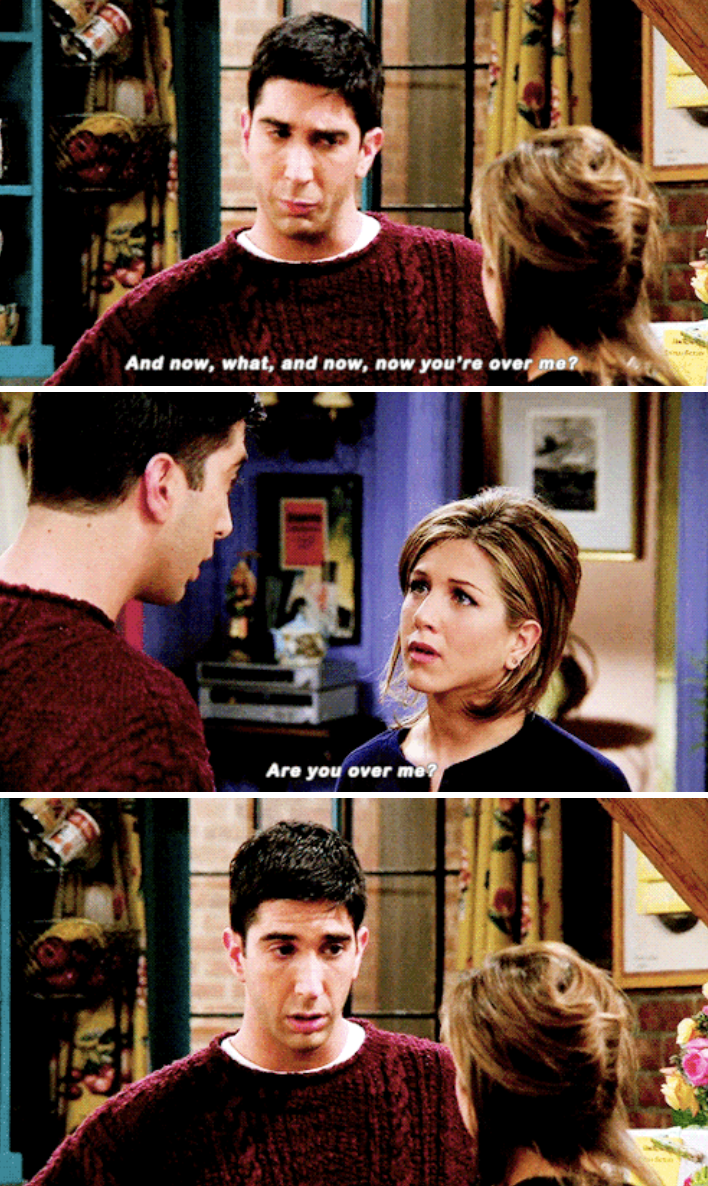 12.
Speaking of stares — in the first two seasons of Friends, during Ross and Rachel's "will they/won't they?" phase, whenever Ross or Rachel would glance at each other with such burning desire (be still, my heart!).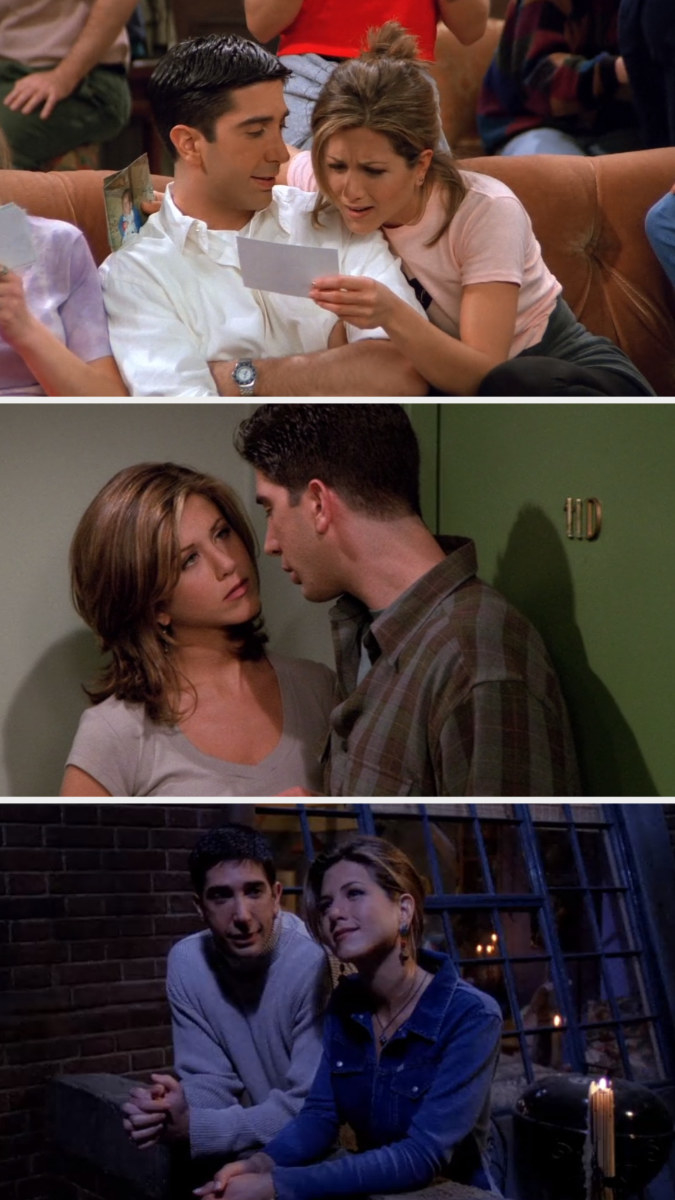 13.
When Ross comforted Rachel on the balcony after she broke up with Paolo, and they embraced so warmly and effortlessly.
14.
And these weren't in the show, but whenever Jennifer Aniston and David Schwimmer took Friends promo photos together in the beginning of the series, it...well, look at the giddiness! The tension! The palpable chemistry!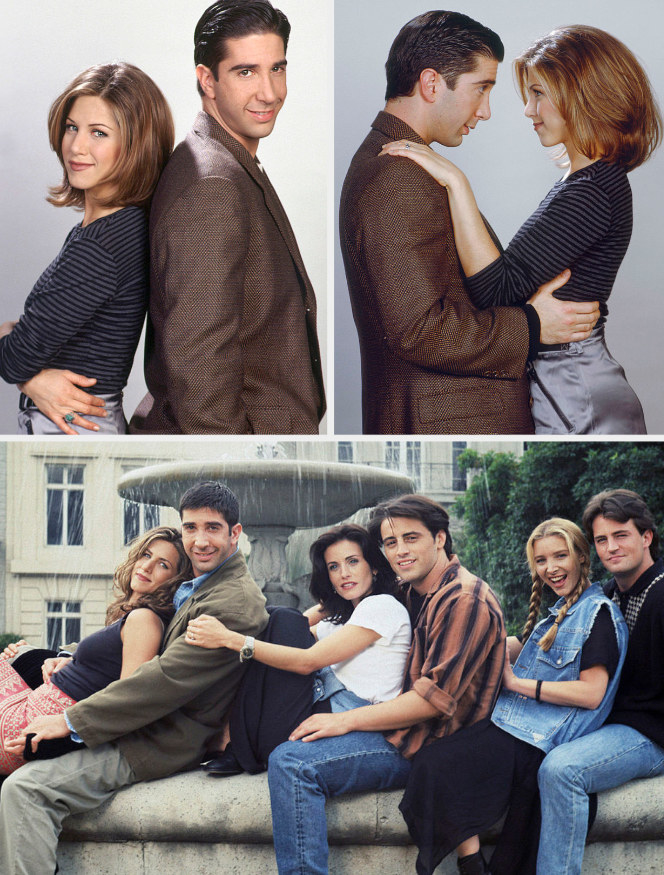 What Ross and Rachel moments do *you* see in a completely new light? Let us know in the comments below!