They play best friends who crash the orange couch in Central Perk.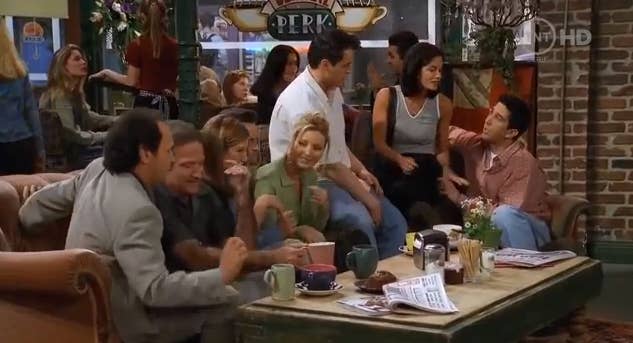 Robin Williams' character is going through a hard time because he thinks his wife is cheating on him.
And the six friends can't help but listen to the ridiculous conversation.
Williams is absolutely hilarious, and he totally brings his A game.