Columbia Pictures / Netflix

1. If they chew with their mouth open.

2. If they don't like cats.

3. If they don't like dogs.

4. If they want to split the dinner check.

5. And if they want to split the drink tab.

6. If they constantly update their Facebook status.

7. If they hug and kiss you in public.

8. If they get too serious too quick.

9. If they constantly text you throughout the day.

10. And if they message you strictly with emojis.

11. If they sit on your side of the table at a restaurant.

12. If they live with their parents.

13. If their political views don't match up with yours.

14. If they use a lot of tongue while kissing.

15. And if they make moaning noises.

16. If they smoke cigarettes.

19. If they're unemployed.

20. If they're constantly checking their cell phone.

21. If they say they hate reading.

22. And if they especially hate Harry Potter.

23. If they snore when they sleep.

24. If they don't know how to cook.

25. If they prefer to call you over texting.

26. If they don't clean underneath their fingernails.

27. If they're not close with their family.

28. If they have a tattoo.

29. If they have too much facial hair.

30. And if they fart in front of you.
How Much Of A Picky Dater Are You Really?
You're not the least bit annoyed with the little things your potential significant other does. In fact, that's what makes them so unique! You keep coming back for more and never let the little quirks discourage you from finding love.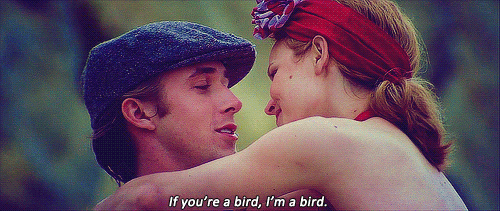 You pay more attention to flaws and little quirks than anything else. They totally distract you from enjoying the dating game, and factor into whether you're going to keep seeing your bae.