Recently, a tweet of Lady Gaga showing love for younger musicians like Lil Nas X, SZA, and V from BTS at the Grammys went viral.
It sparked a conversation about how famous people treat each other, but more importantly, how older celebrities treat younger celebrities who are on the rise to stardom.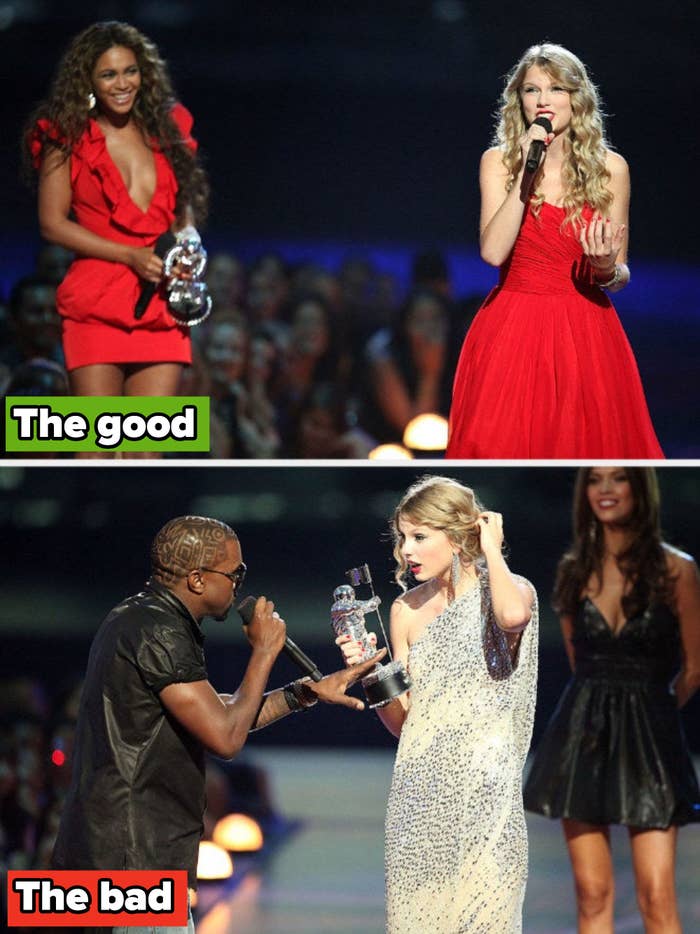 So, here are some examples of older celebrities uplifting *and* mistreating younger celebrities (to illustrate both sides of generational culture).
Warning: This post contains topics of verbal abuse, physical violence, and sexual harassment. Please proceed with caution.

1.
Courtney Love and Olivia Rodrigo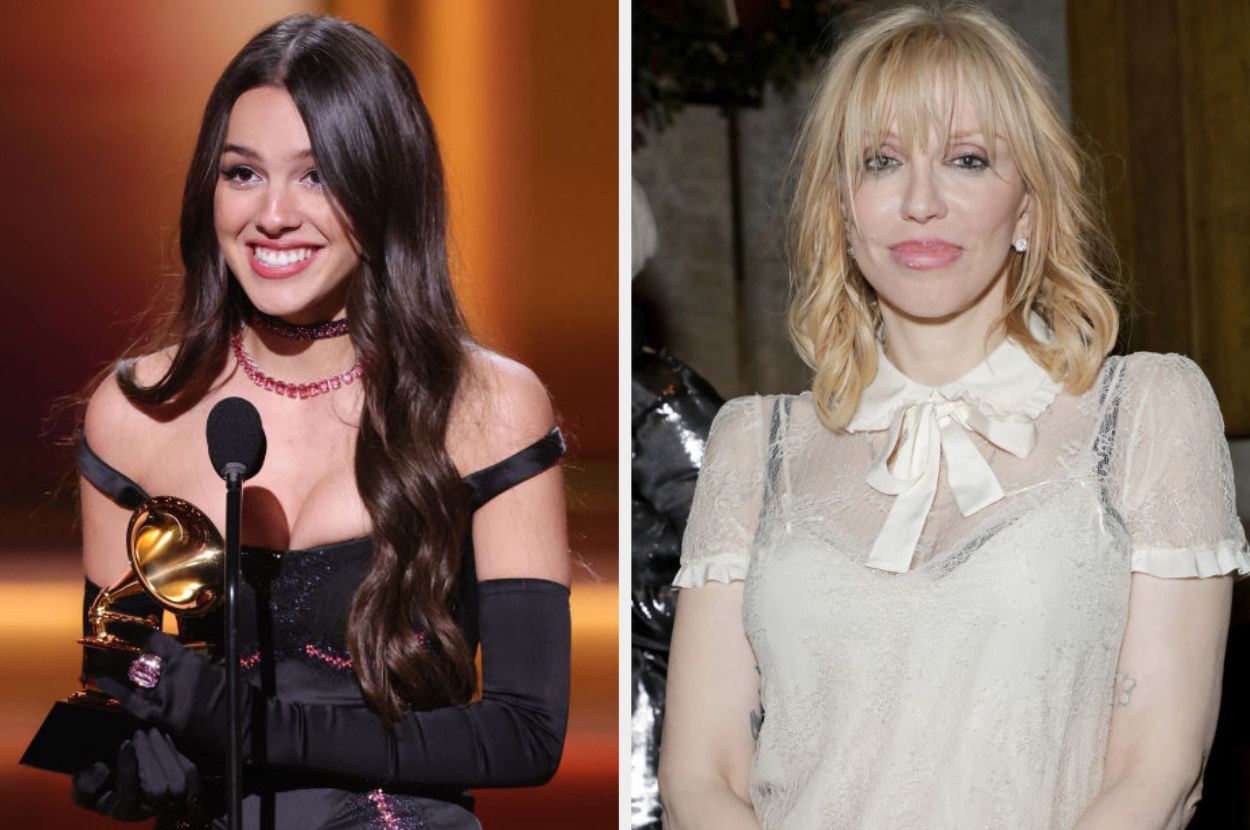 How Courtney Love mistreated Olivia Rodrigo: When Rodrigo shared a photo for her 2021 concert film Sour Prom, Love claimed that she stole the concept from her 1994 album with Hole, Live Through This. Love posted a photo on Instagram (that's since been deleted) comparing the two images, with a caption that read: "Spot the difference! #twinning!"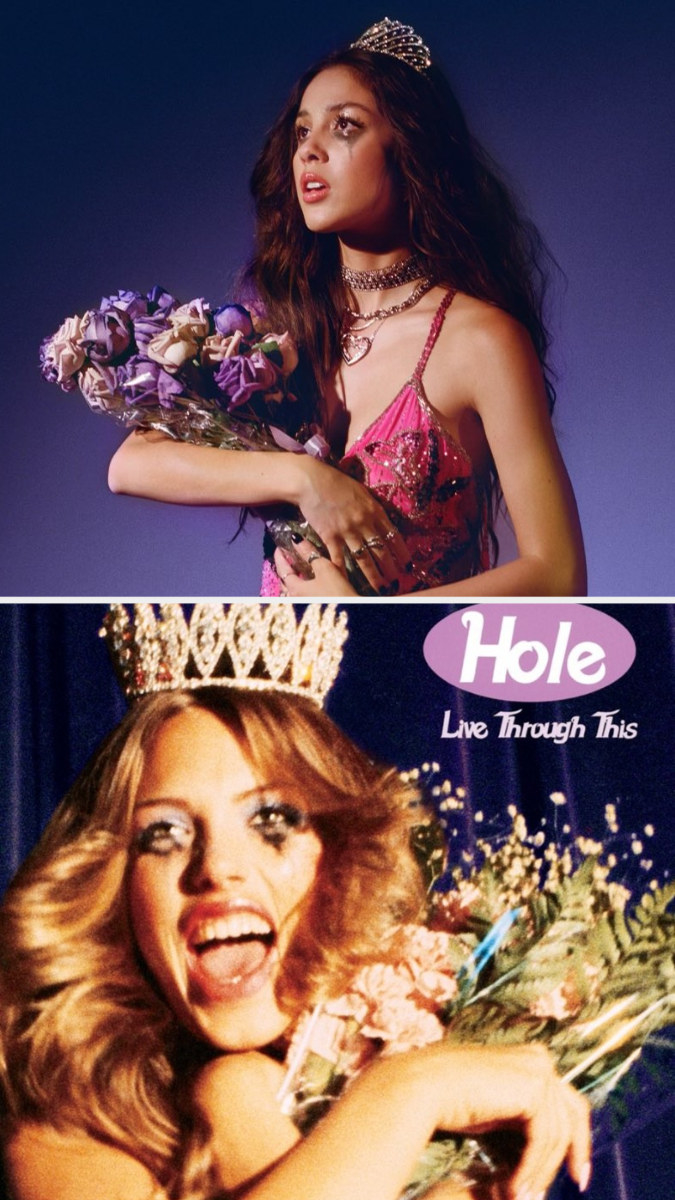 2.
Taylor Swift and Olivia Rodrigo
How Taylor Swift uplifted Olivia Rodrigo: Swift sent Rodrigo a ring similar to one of her own after the success of "drivers license," celebrating the rise of a new and groundbreaking pop artist. Swift has also given Rodrigo public praise for her 2021 success, commenting "I say that's my baby and I'm really proud" on her Instagram posts.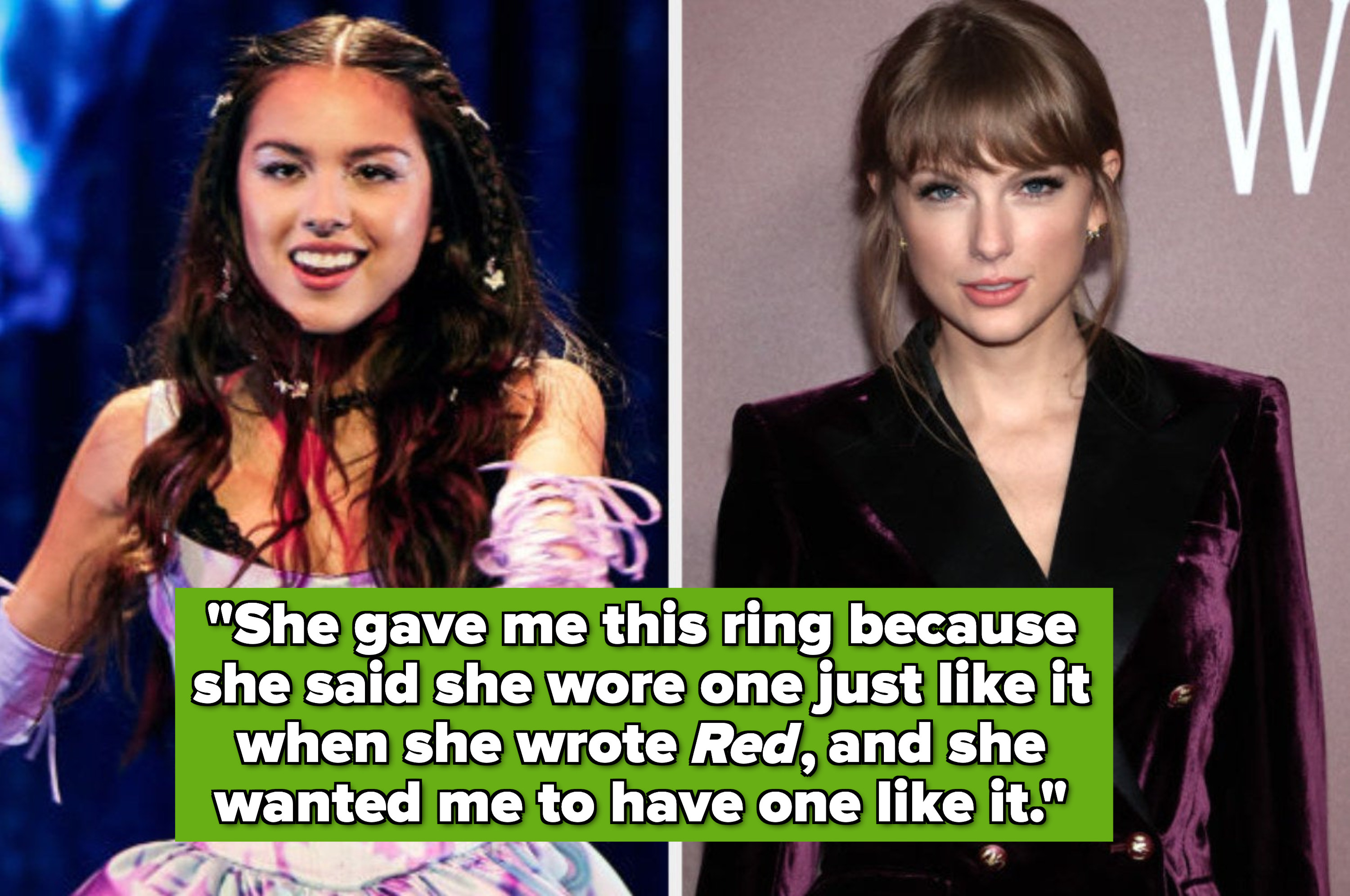 3.
Madonna and Lady Gaga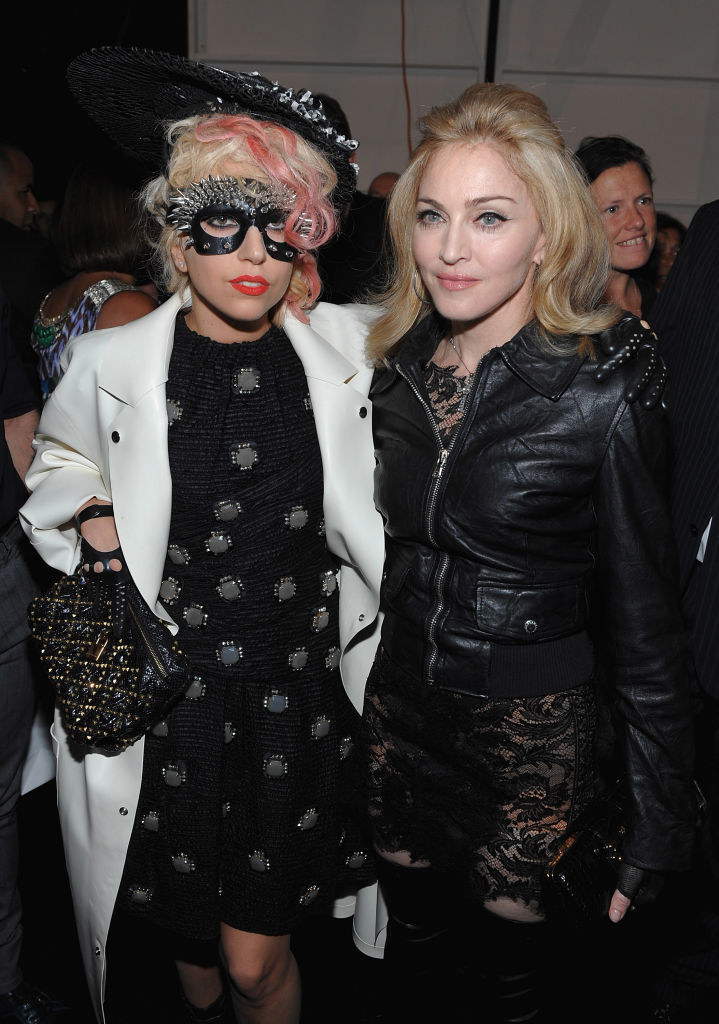 How Madonna mistreated Lady Gaga: When Gaga released "Born This Way" in 2011, Madonna accused her of copying her 1989 hit "Express Yourself." Madonna's been known for criticizing Gaga's music career, calling it "reductive" and claiming that Gaga "[makes a] statement about taking something that was in the Zeitgeist 20 years ago, and turning it inside out and reinterpreting it."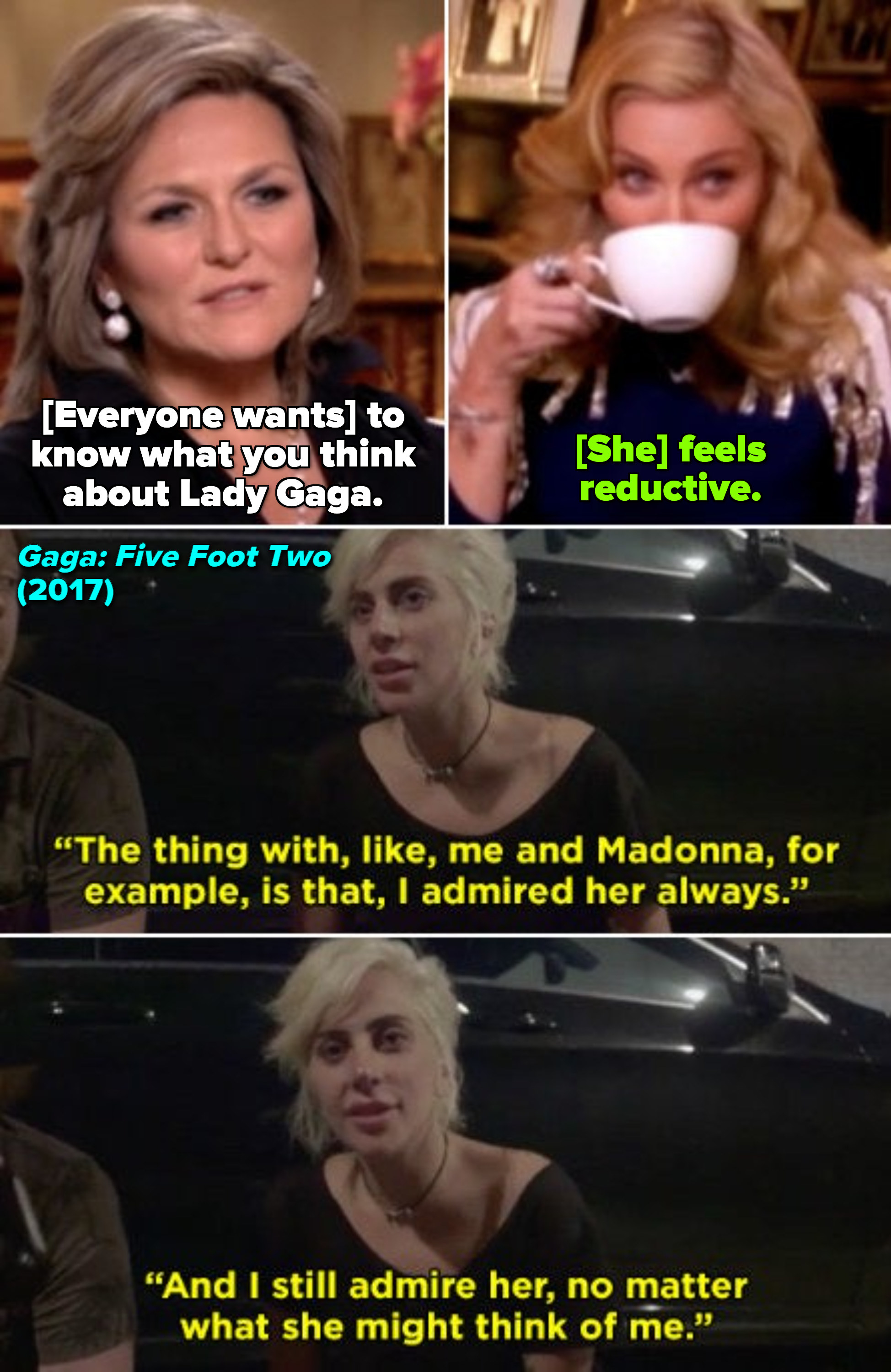 4.
Lady Gaga, Jon Batiste, and SZA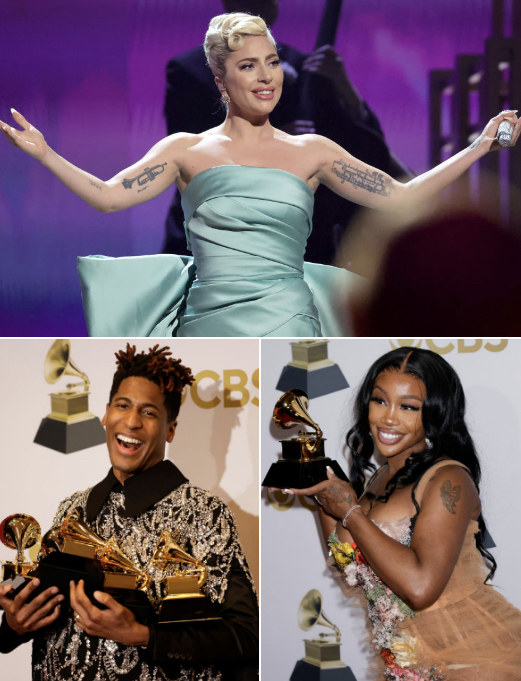 How Lady Gaga uplifted Jon Batiste and SZA: Backstage at the 2022 Grammys, Gaga congratulated Batiste for sweeping the awards with four wins, including Album of the Year. She thanked Batiste and SZA for their contributions to the music industry, and how their artistry makes her feel proud to be a musician.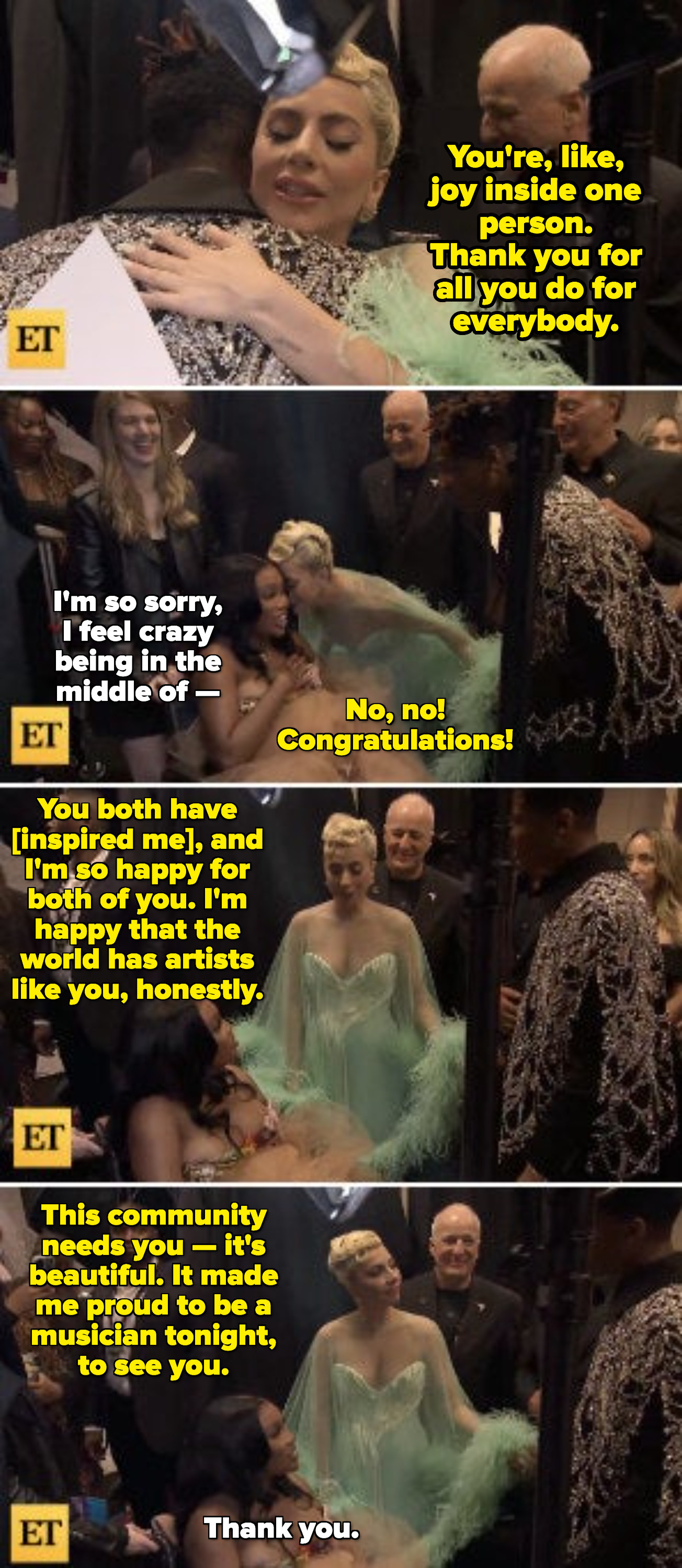 5.
Nicki Minaj and Cardi B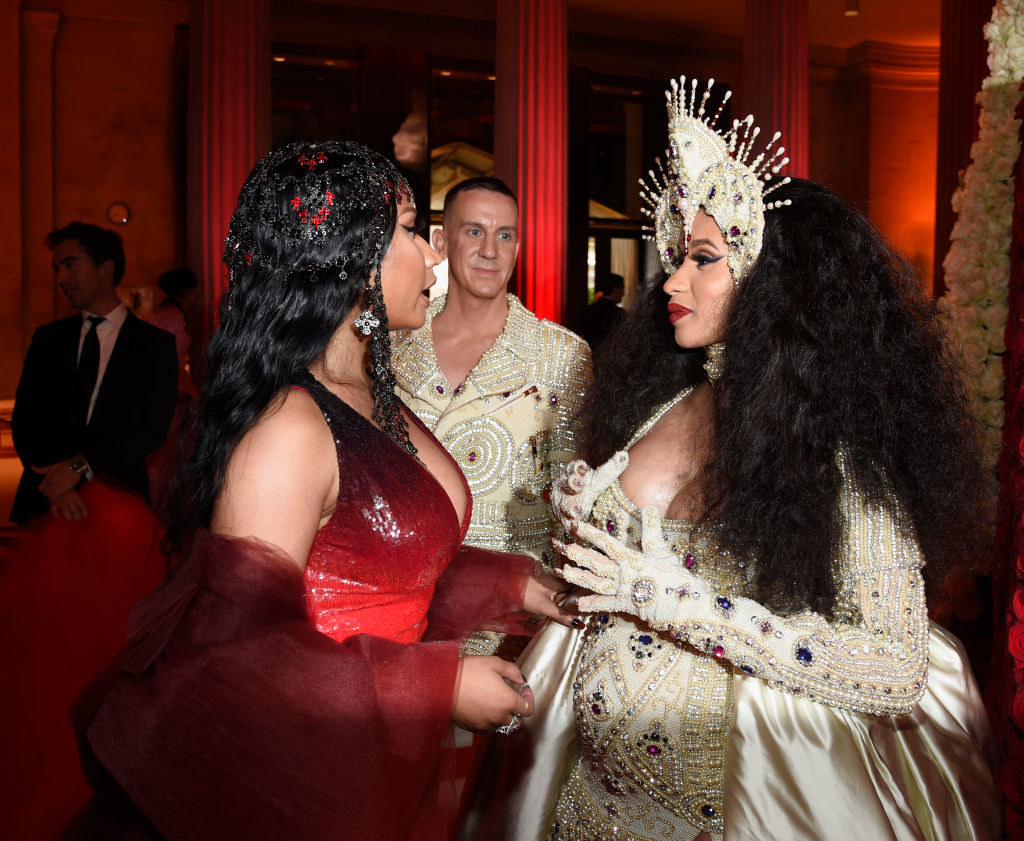 How Nicki Minaj mistreated Cardi B: In 2017, Minaj insulted up and comer Cardi B in her verse on "Swish Swish." Disrespecting Cardi B in Minaj's songs became a pattern, even in "MotorSport" (a song both artists were featured on later that year). Cardi refused to be filmed with Minaj in the music video unless she removed the original diss lyrics: "If Cardi B the QB, I'm Nick Lombardi." Minaj changed her verse, but they were never filmed in the same shot. Things came to a head at the Met Gala in 2018 when Cardi B allegedly threw a shoe at Minaj.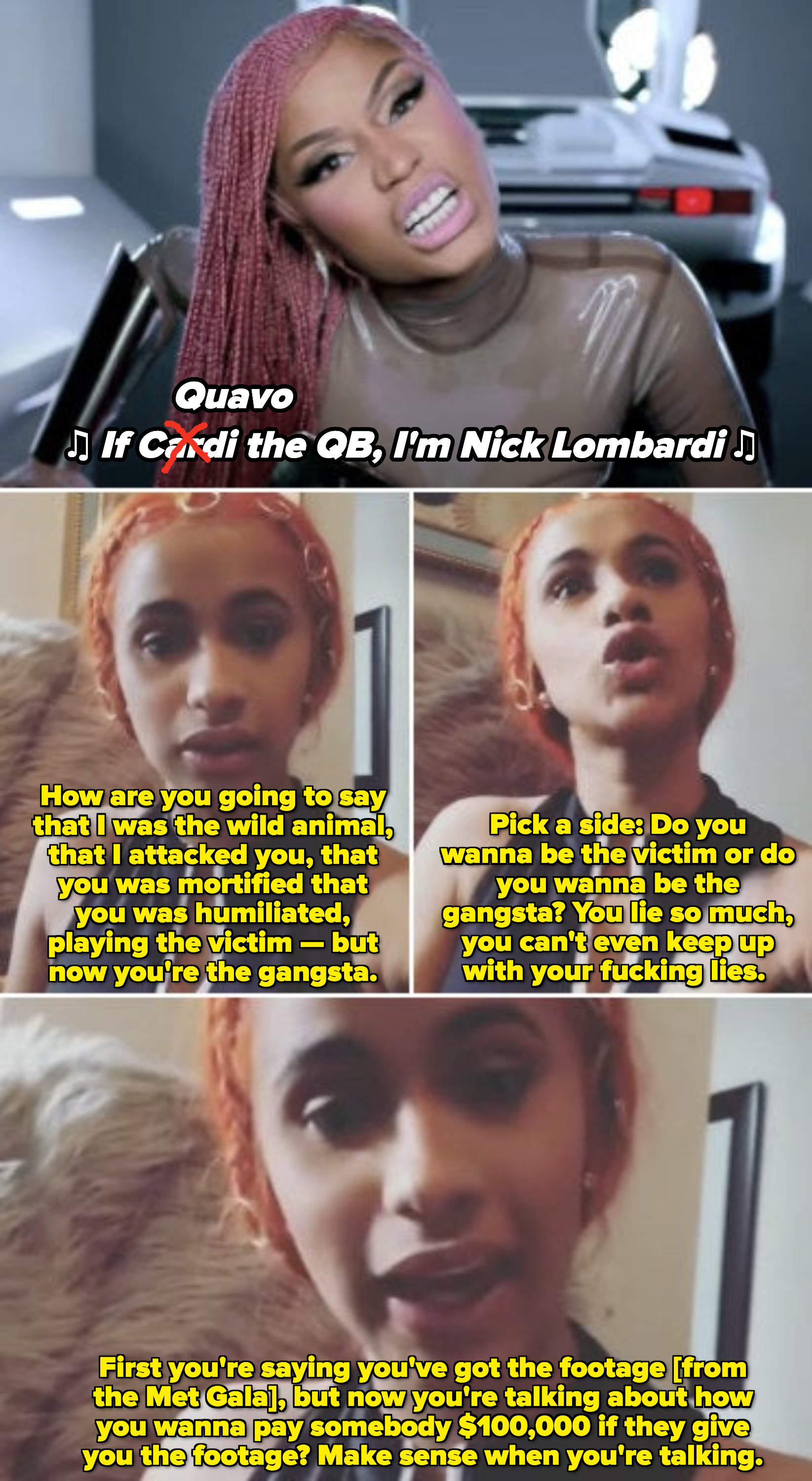 6.
Denzel Washington and Michael B. Jordan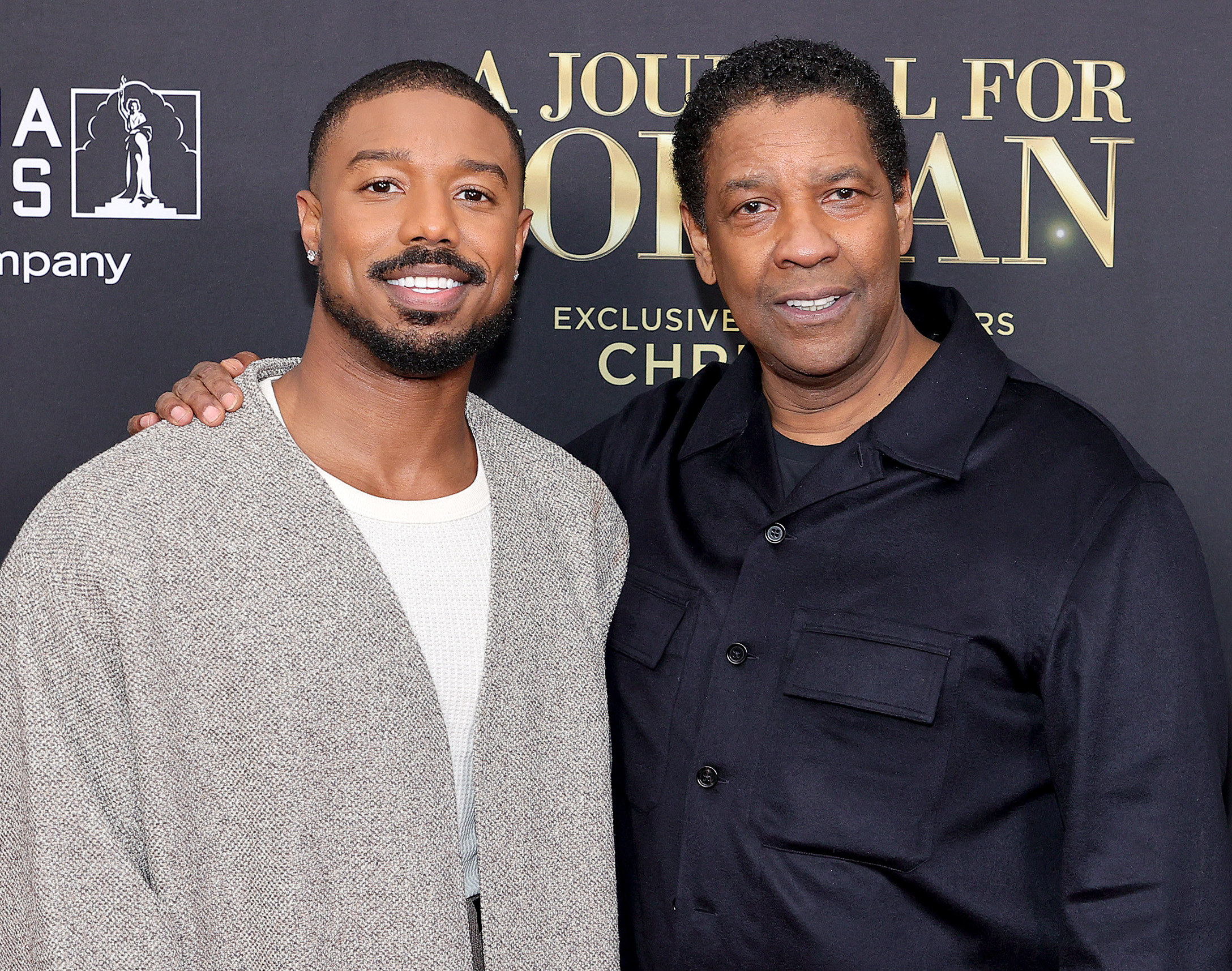 How Denzel Washington uplifted Michael B. Jordan: Washington is known for mentoring young POC in Hollywood, sometimes enjoying the process more than acting. Jordan fell under his wing when Washington directed him in the 2021 film, A Journal for Jordan: "He wants me to be the best version of myself," said Jordan. "He doesn't want me to be another him."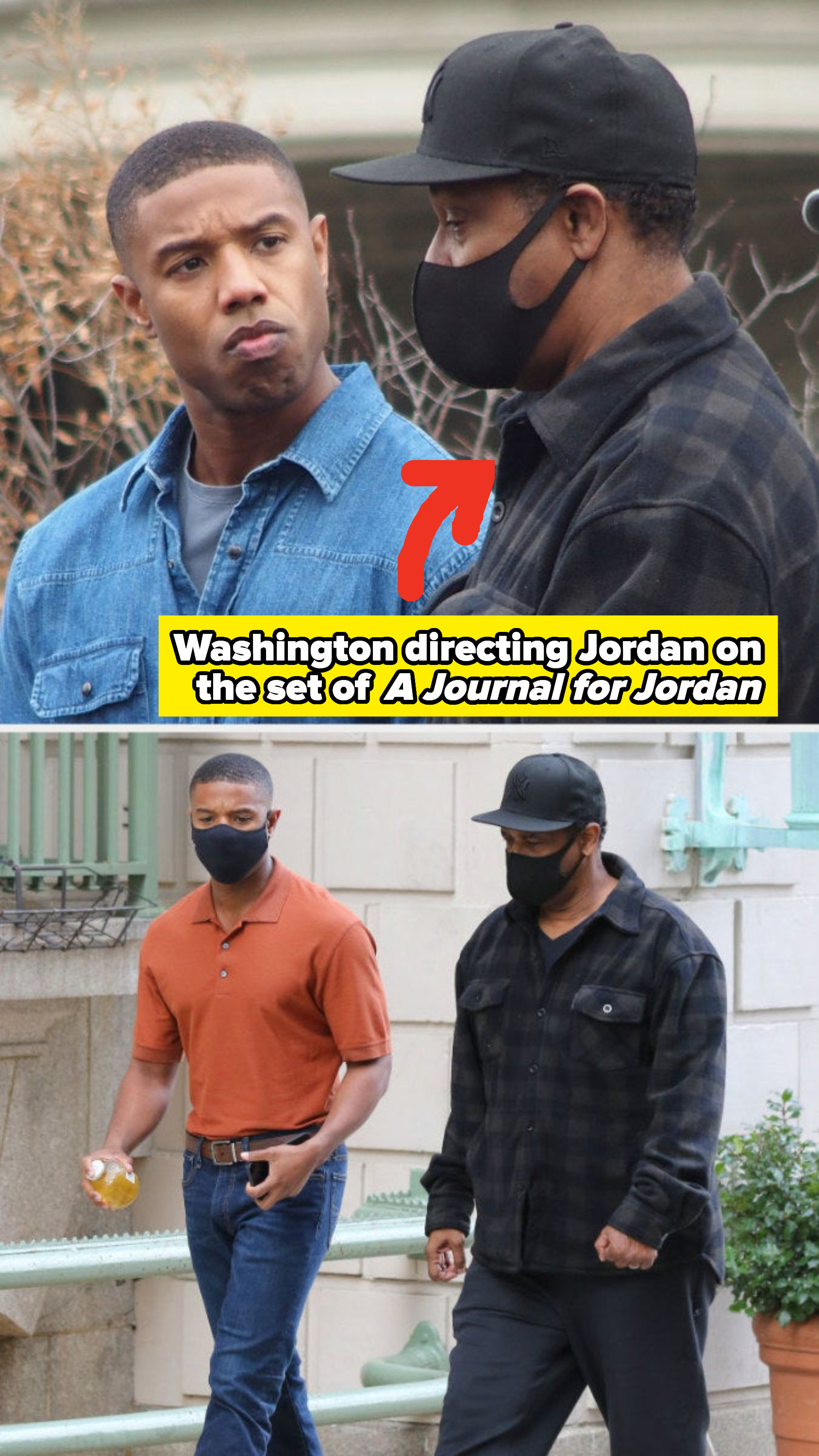 7.
Serena Williams and Naomi Osaka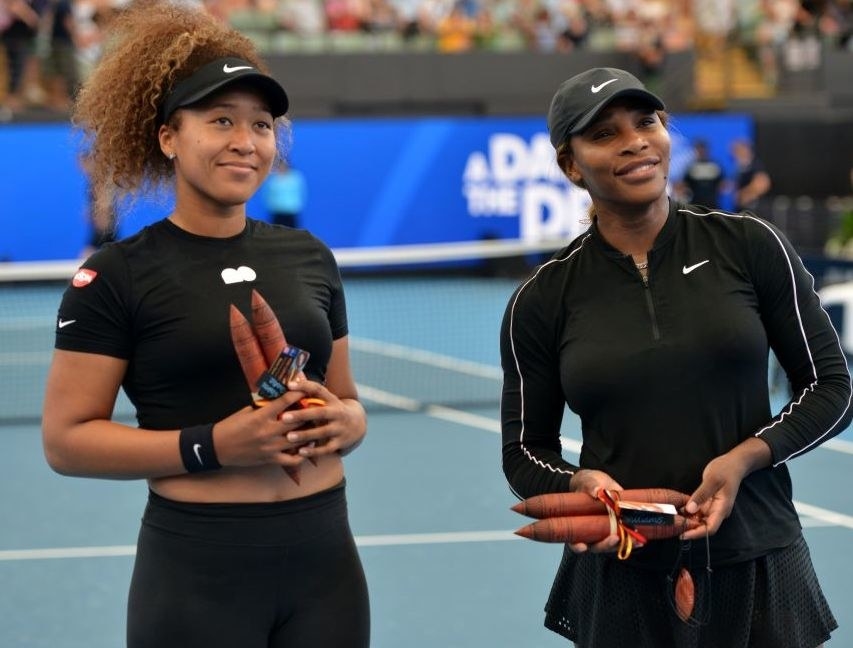 How Serena Williams uplifted Naomi Osaka: When the crowd at the US Open in 2018 booed Osaka for beating Williams, Williams wrapped her arm around the new tennis pro and used her platform to call out the crowd's toxic behavior.

8.
Jimmy Kimmel and Billie Eilish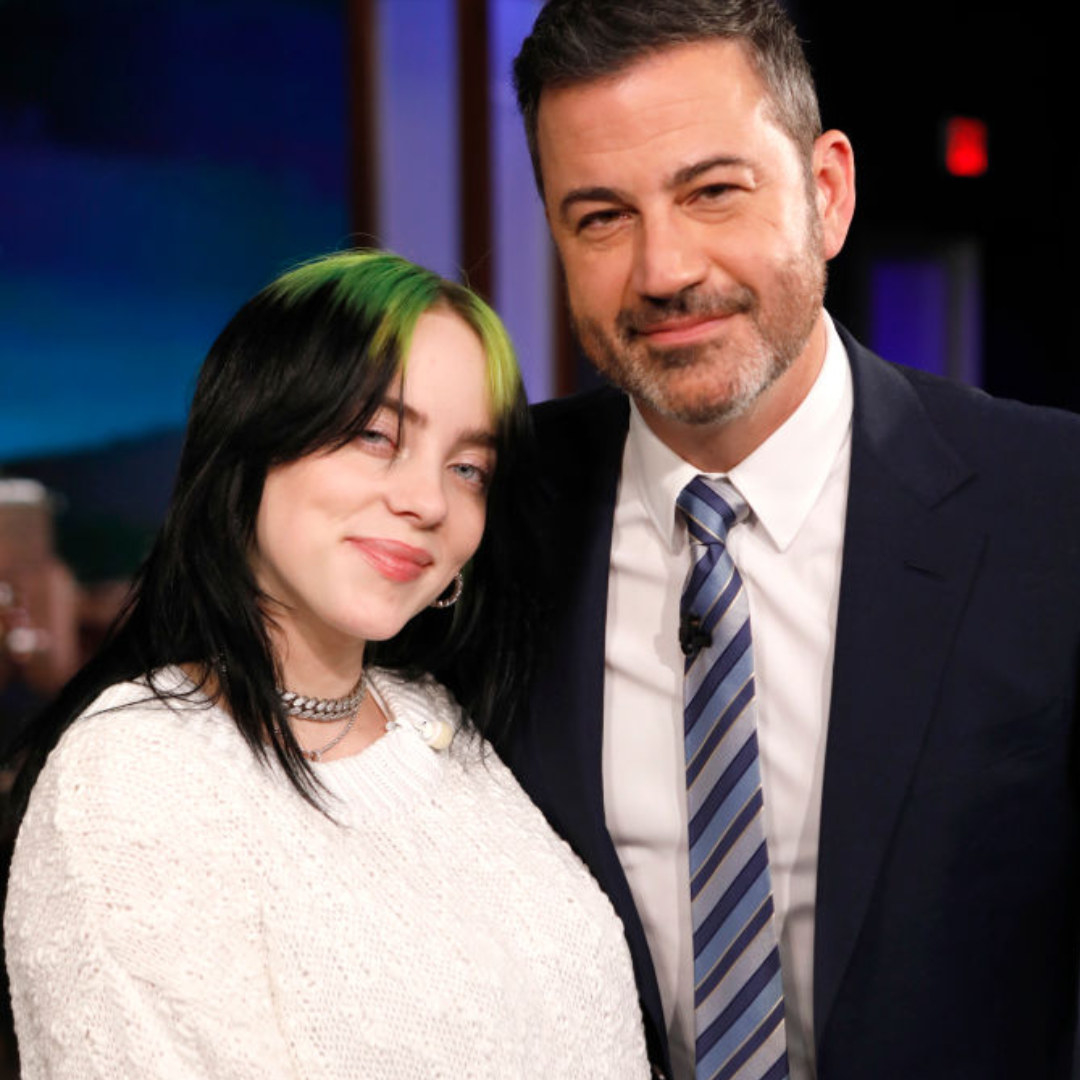 How Jimmy Kimmel mistreated Billie Eilish: In a 2019 appearance on Jimmy Kimmel Live!, Eilish was quizzed on Kimmel's favorite celebrities from the '80s. Kimmel asked her if she knew musicians from his childhood, like Van Halen, Run-D.M.C., and Huey Lewis — when she said no, Kimmel responded in shock. He used the gen wars discourse and shamed Eilish for not knowing these famous people from the '80s (because, well, how could you NOT be 100% in tune with celeb culture from three decades ago?!).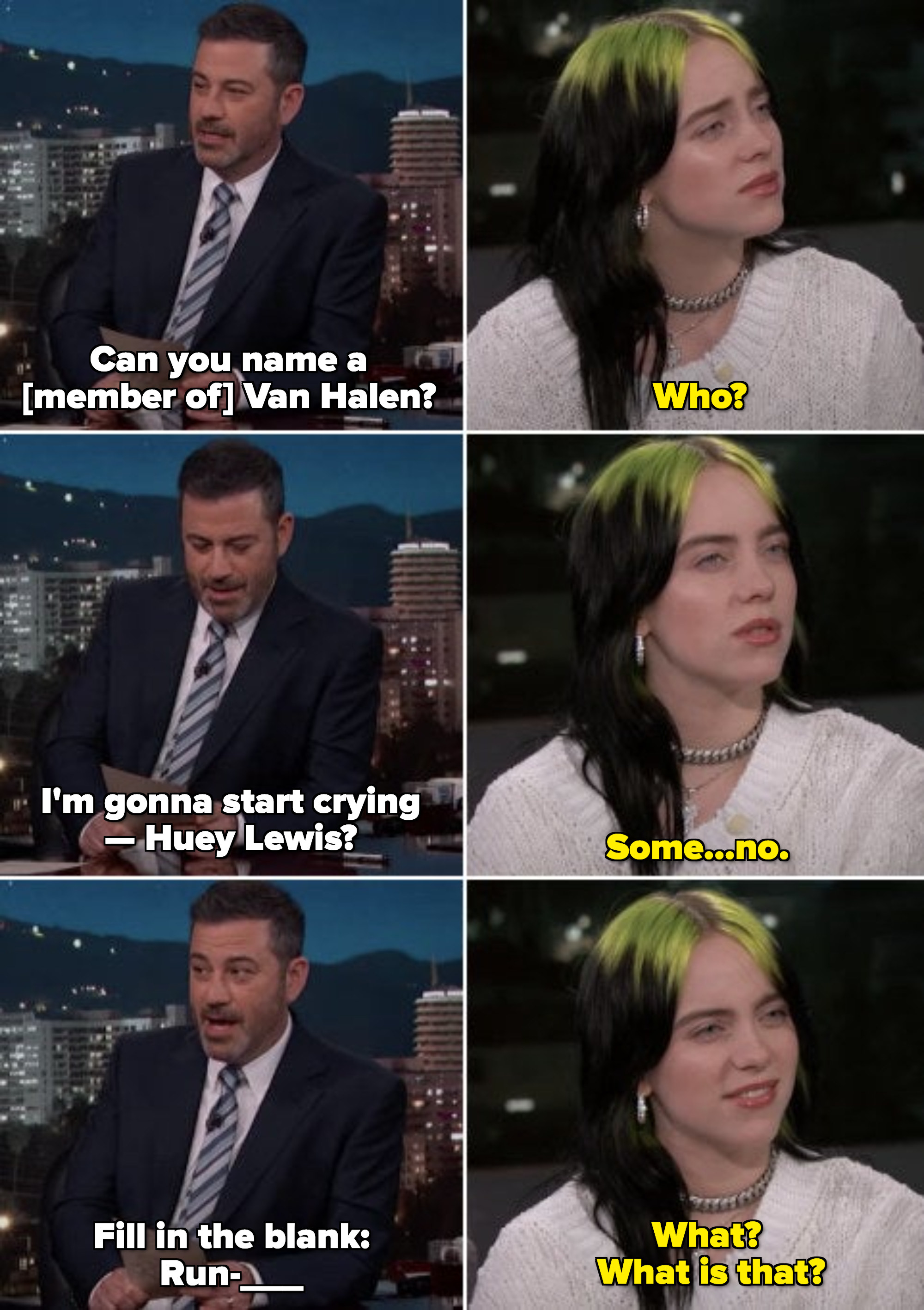 9.
Kobe Bryant and Dwyane Wade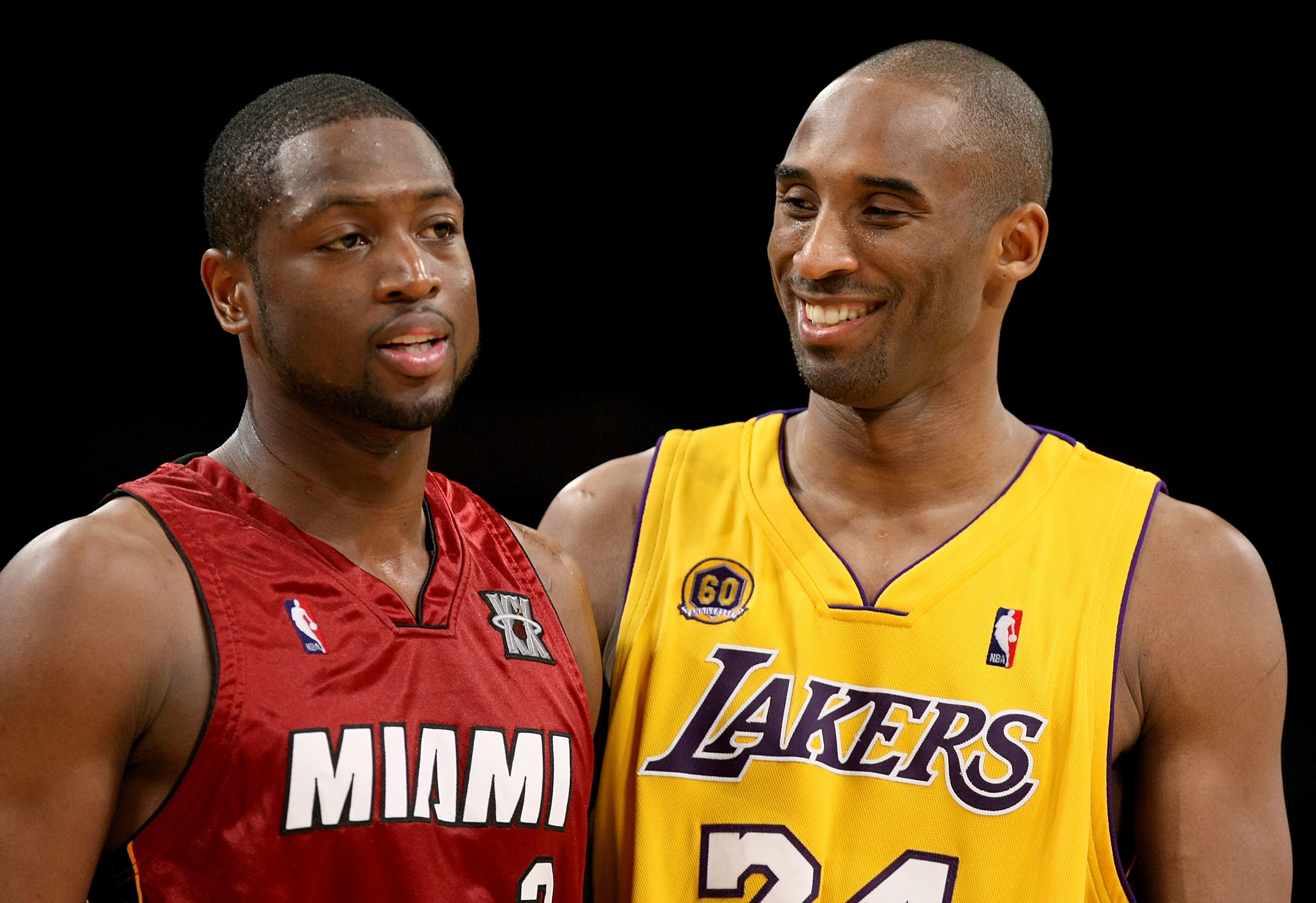 How Kobe Bryant uplifted Dwyane Wade: Growing up, Wade idolized Bryant's impressive basketball skills, hoping to play just like him one day. The two NBA stars were initially competitive when Wade was drafted in 2003 (seven years after Bryant), but down the line, Bryant mentored him. Wade recalled being nervous turning 34 years old in 2016, and his status as a basketball player — he revealed the sound advice Bryant gave him. "Just work your ass off," Bryant said. "Get your body physically ready for what it's about to endure, and push it. Push it to those limits now, so when it's time in the season, you're ready for it.'"
10.
Lucille Ball and Carol Burnett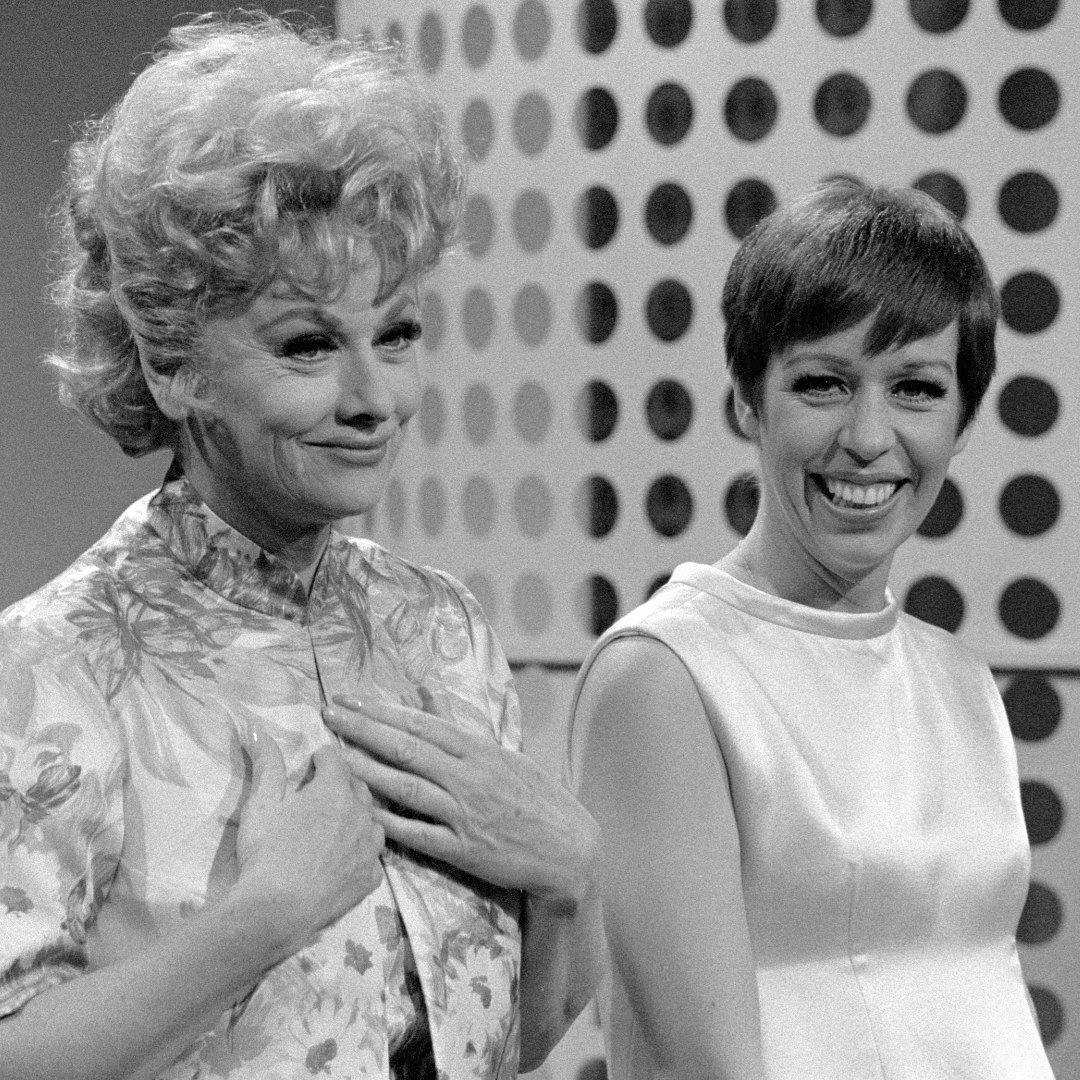 How Lucille Ball uplifted Carol Burnett: Ball gave new comedienne Carol Burnett career advice backstage after seeing her in Once Upon a Mattress in 1959. Burnett's career ebbed and flowed in the beginning, and when she didn't have any job opportunities, Ball hired her as a guest star on The Lucy Show before she got her big break in 1967 with The Carol Burnett Show.

11.
Howard Stern and Rihanna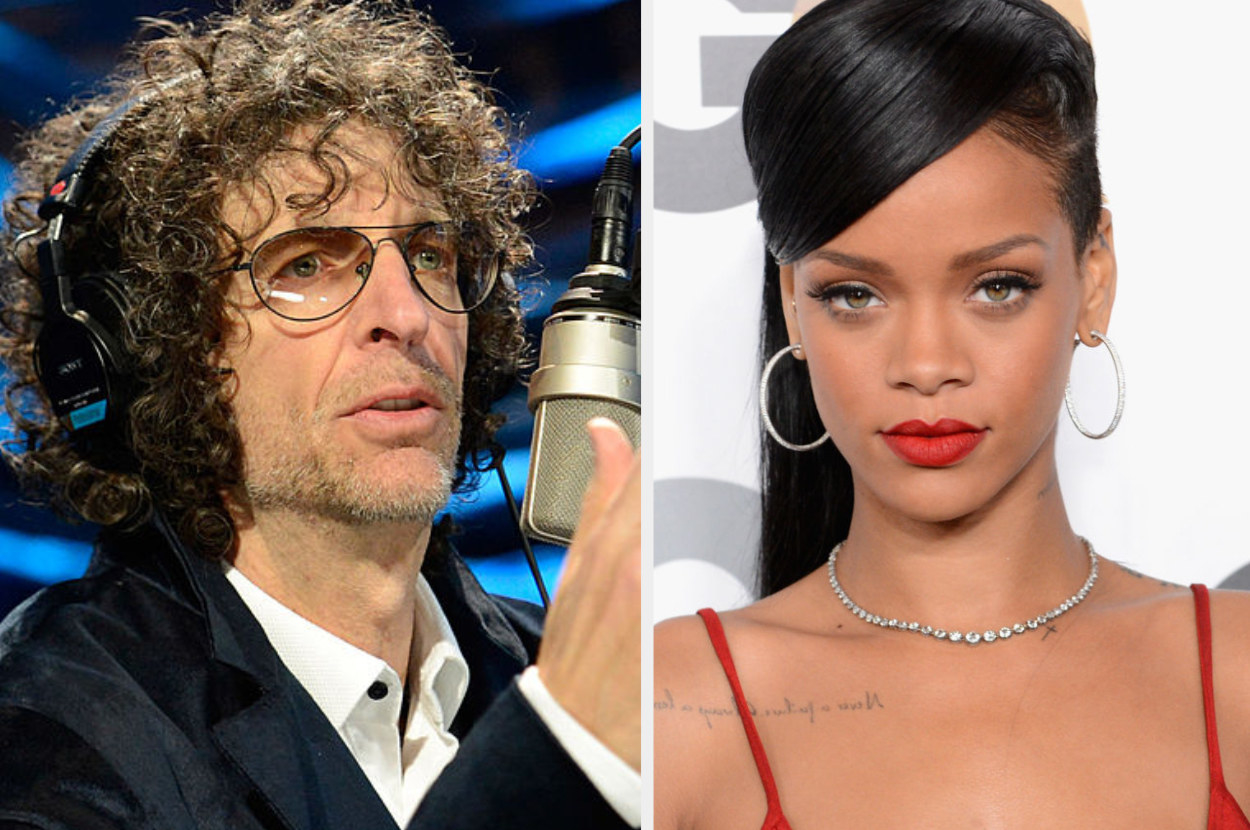 How Howard Stern mistreated Rihanna: In 2012, Howard Stern insulted Rihanna on his show for refusing to answer a question about her personal life during a press conference. He criticized her appearance, dating life, and music career, saying cruel things like: "[Rihanna] gets this look on her face and she's like: 'How dare you bring up my personal life.' Who are you? You sing — you're lucky someone's at your press conference."
12.
Kanye West and Taylor Swift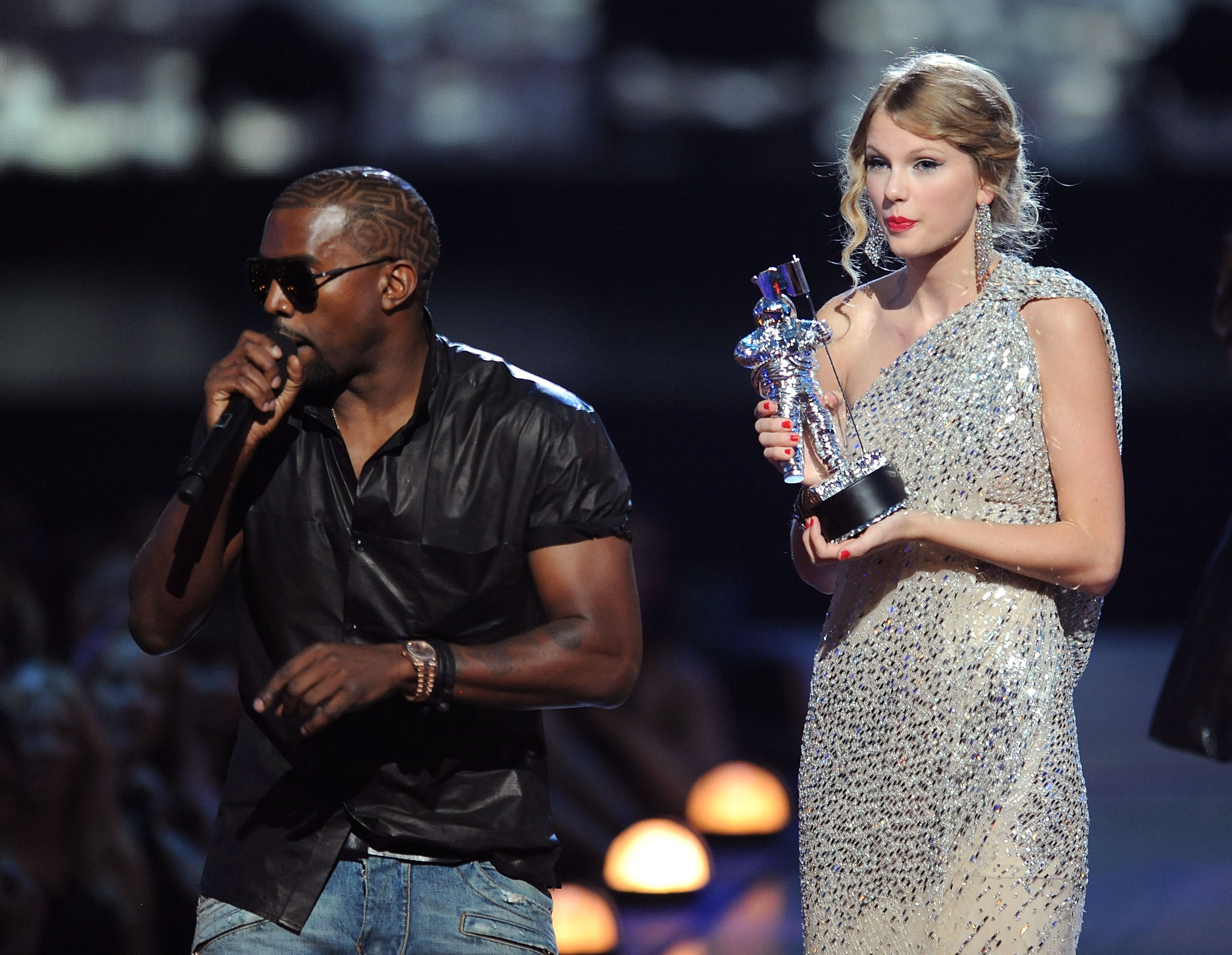 How Kanye West mistreated Taylor Swift: When Swift won her first moonman at the 2009 VMAs, West interrupted her speech by saying: "Imma let you finish, but Beyoncé had one of the best videos of all time." Their relationship has been turbulent ever since — in his 2016 song "Famous," he rapped: "I feel like me and Taylor might still have sex — why? I made that bitch famous." The music video was even more problematic, with West showing a naked Swift next to him in bed.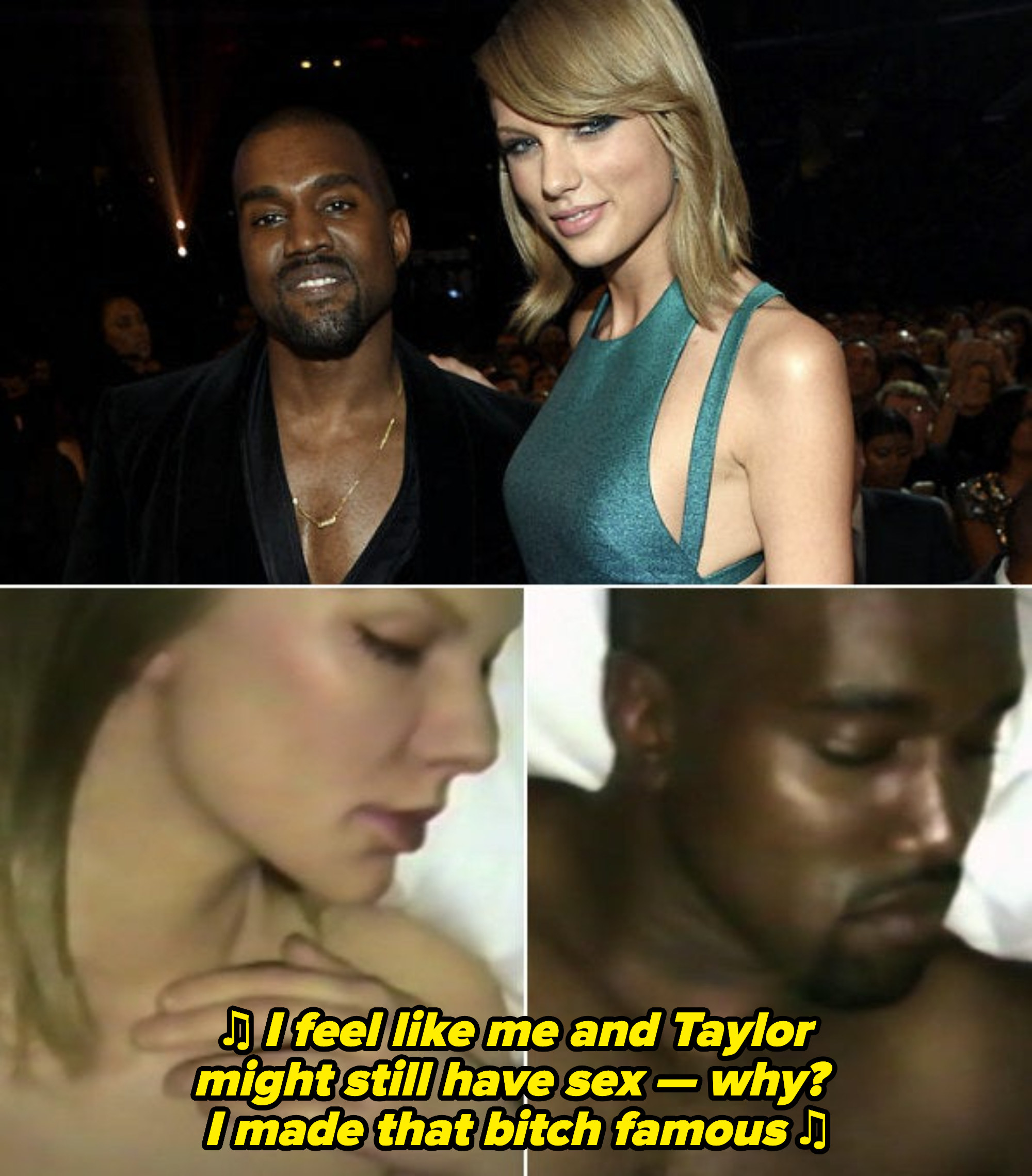 13.
And Whitney Houston and Brandy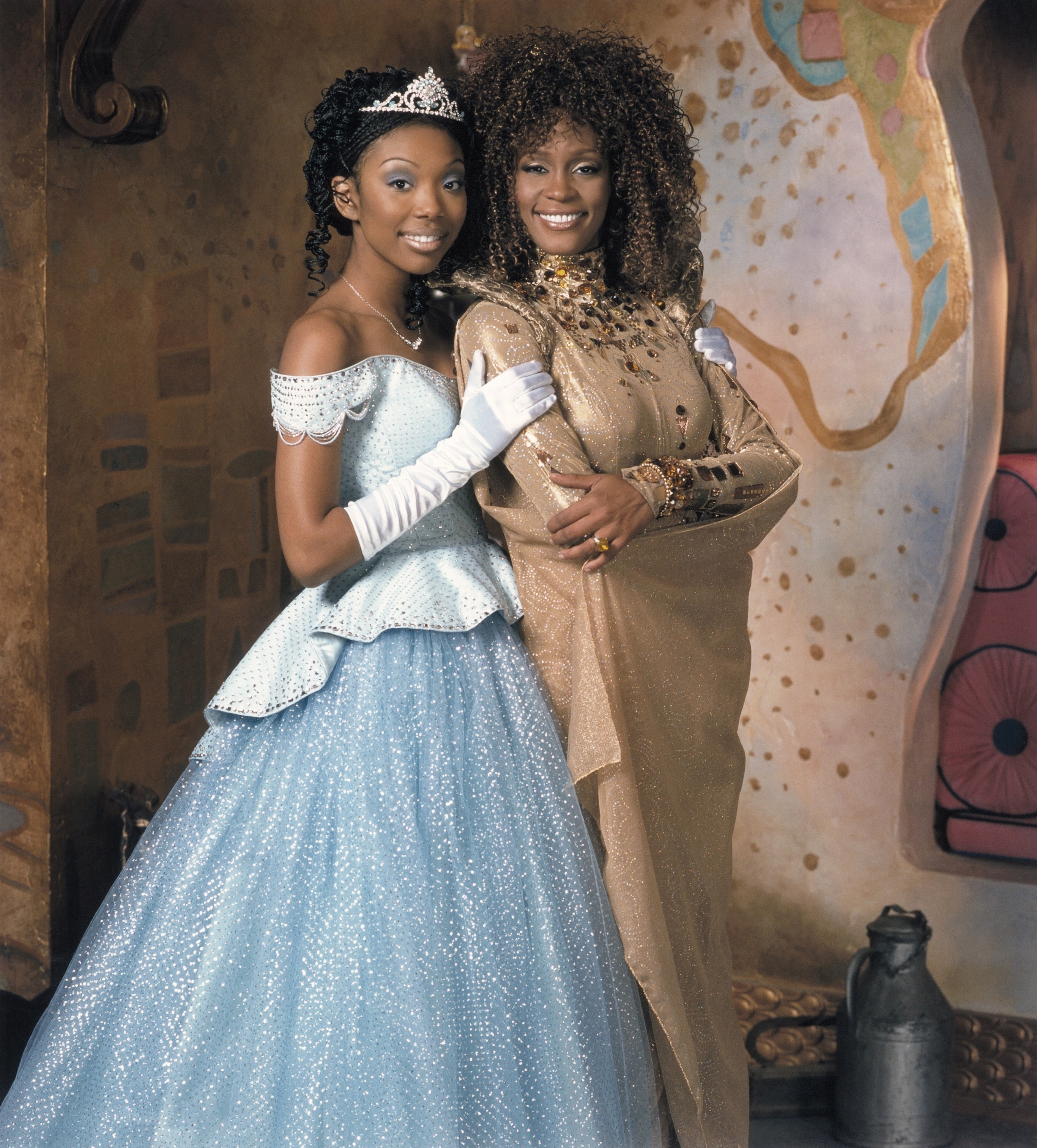 How Whitney Houston uplifted Brandy: Houston surprised humongous fan Brandy during a rehearsal for the Nickelodeon Kids' Choice Awards in 1995. During their first meeting, Houston checked in on 16-year-old Brandy and asked how she was handling her newfound fame in the music industry. Two years later, Houston took Brandy under her wing when the iconic singers starred in Rodgers & Hammerstein's Cinderella together.