1.
When Sophia helped Blanche realize her gay brother deserved just as much happiness as her: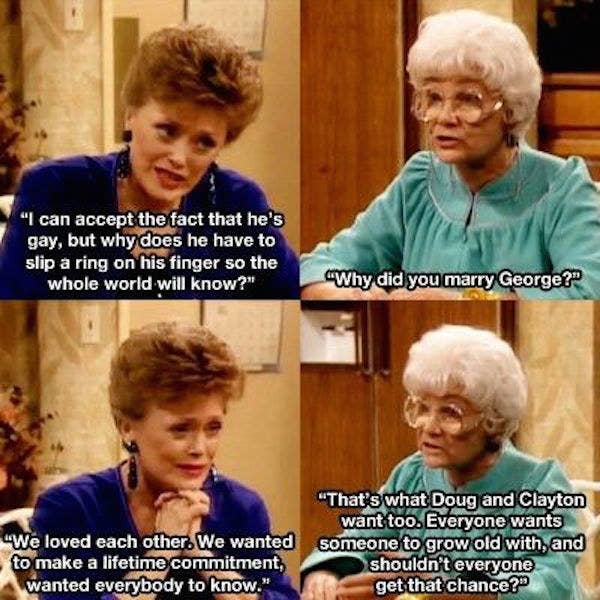 2.
When Dorothy went to several doctors and they didn't believe she was sick: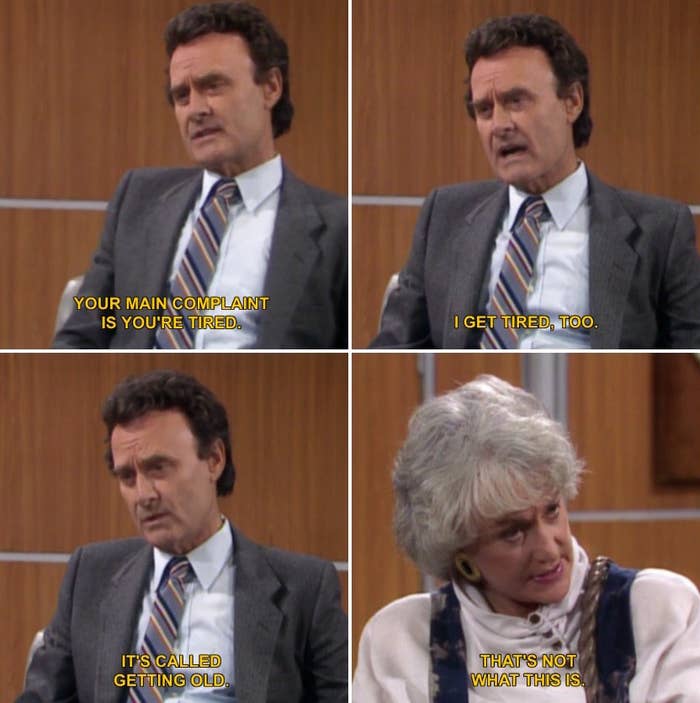 3.
When Rose confronted her sexual harasser at the dentist office: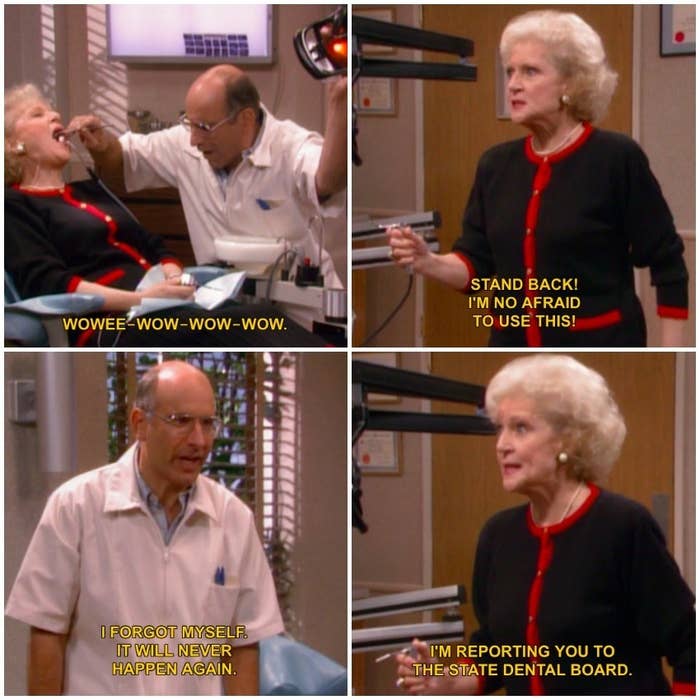 4.
And when Blanche confronted hers in the classroom: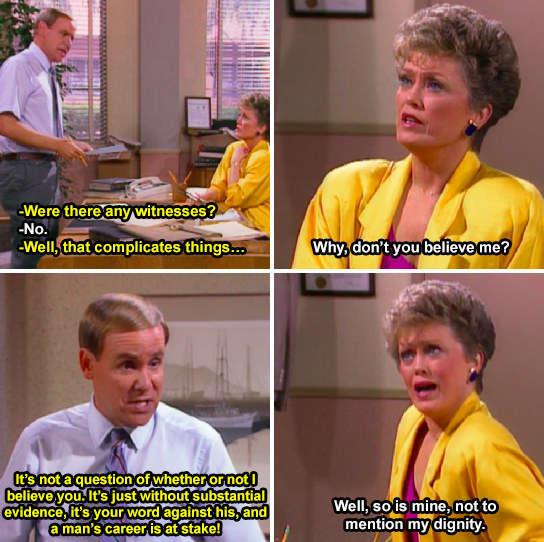 5.
When Blanche's daughter took the nontraditional route and decided to get artificially inseminated: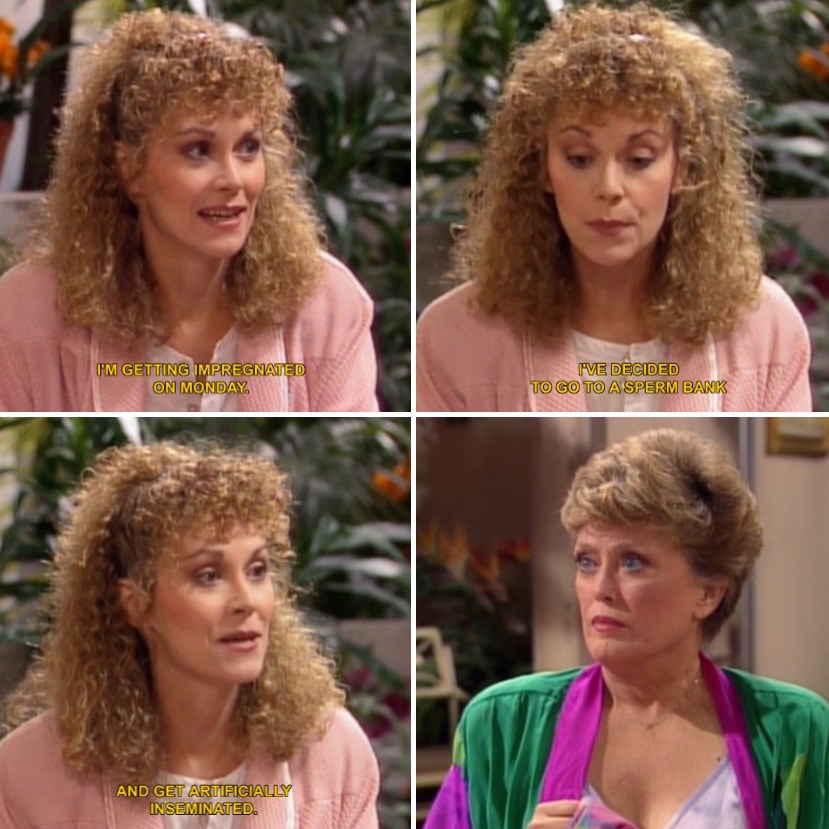 6.
When Dorothy didn't hold back and called her [AWFUL] friend out on her antisemitism: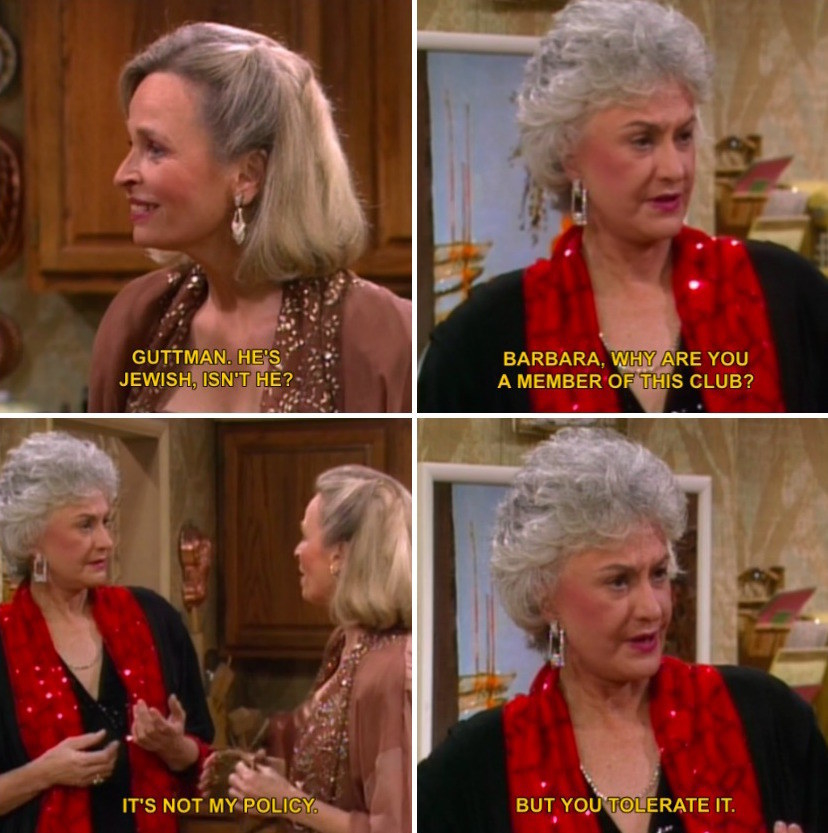 7.
When Blanche helped Rose realize AIDS can affect us all: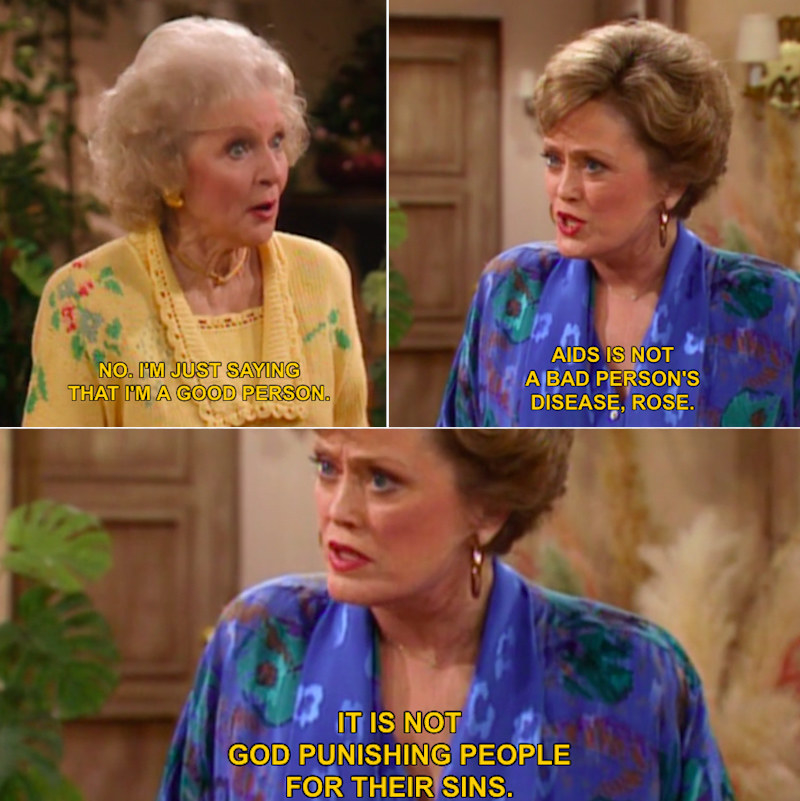 8.
When Rose had to face her pill addiction and the difficult steps to overcome it: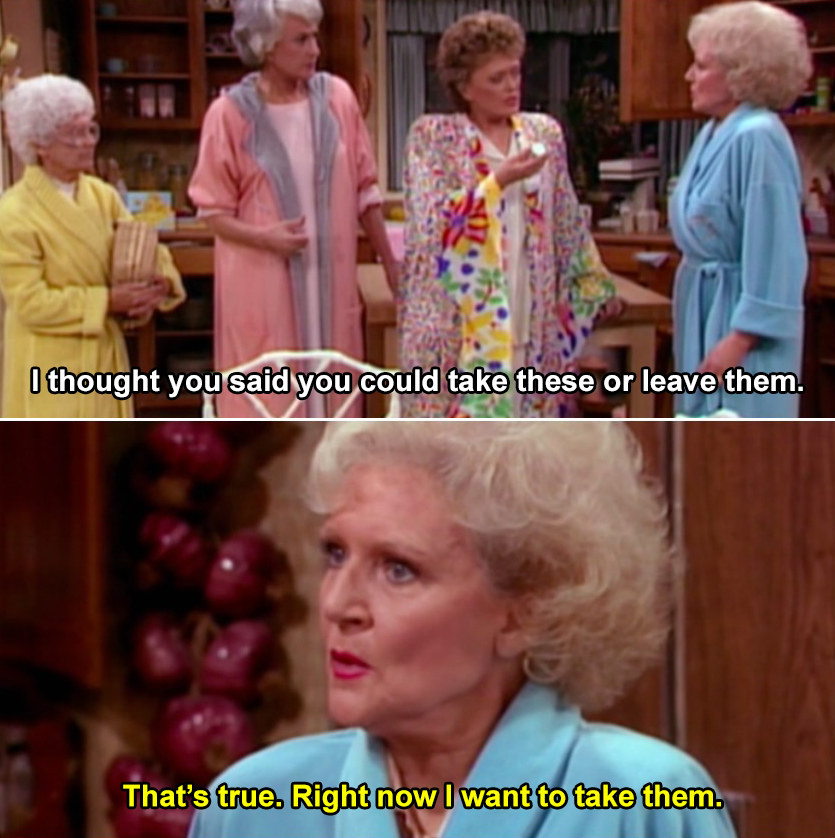 9.
When Sophia's friend contemplated suicide: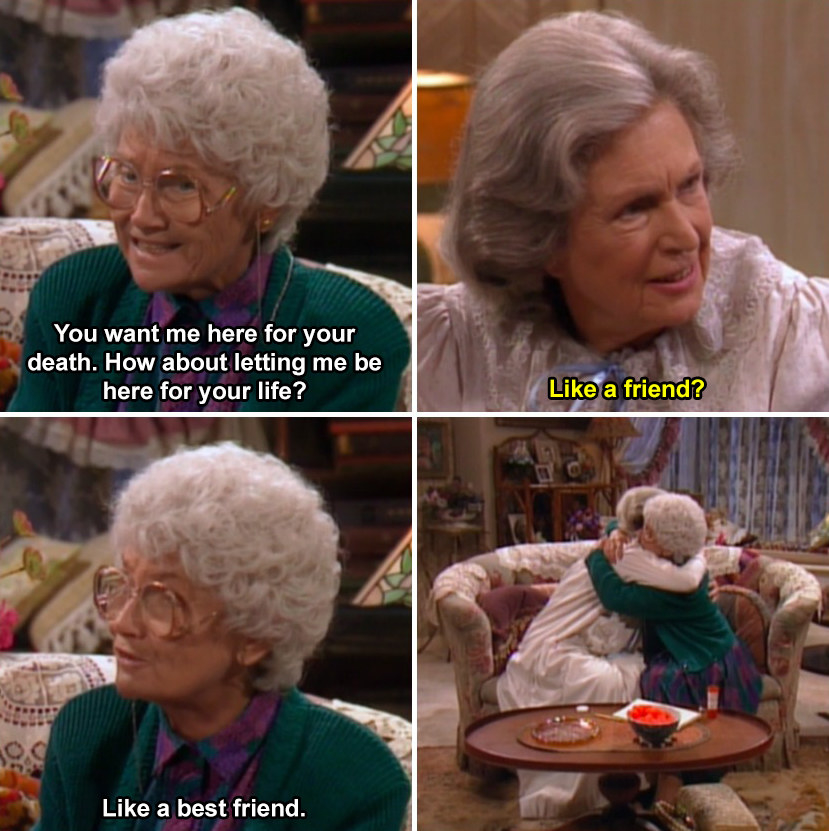 10.
And when Sophia's friend struggled with the beginning stages of Alzheimer's disease: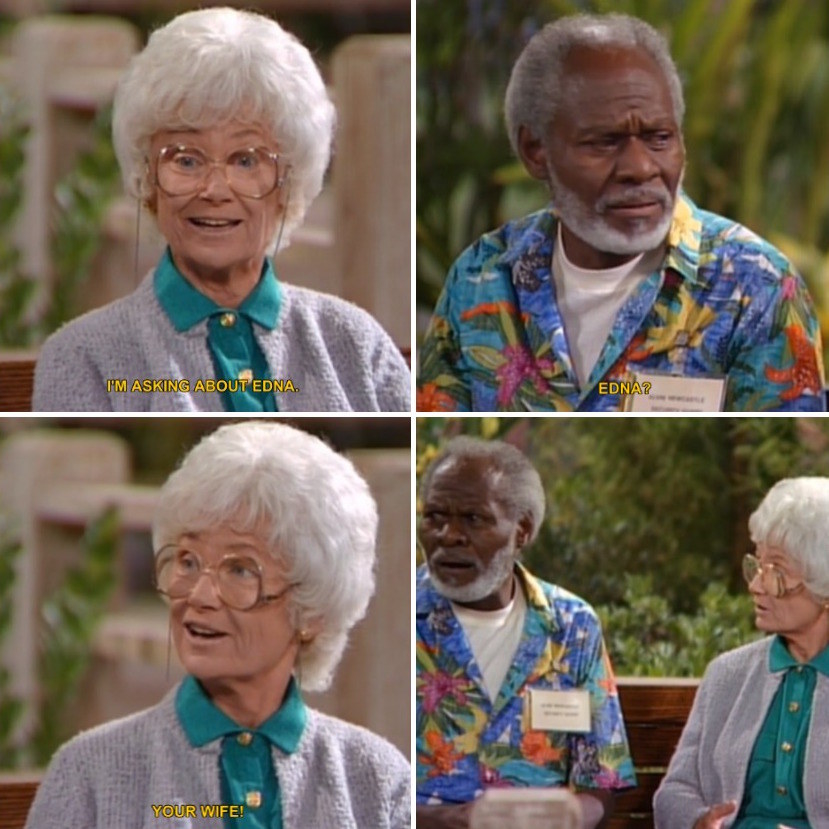 11.
When Dorothy's son fell in love and broke all kinds of stereotypes: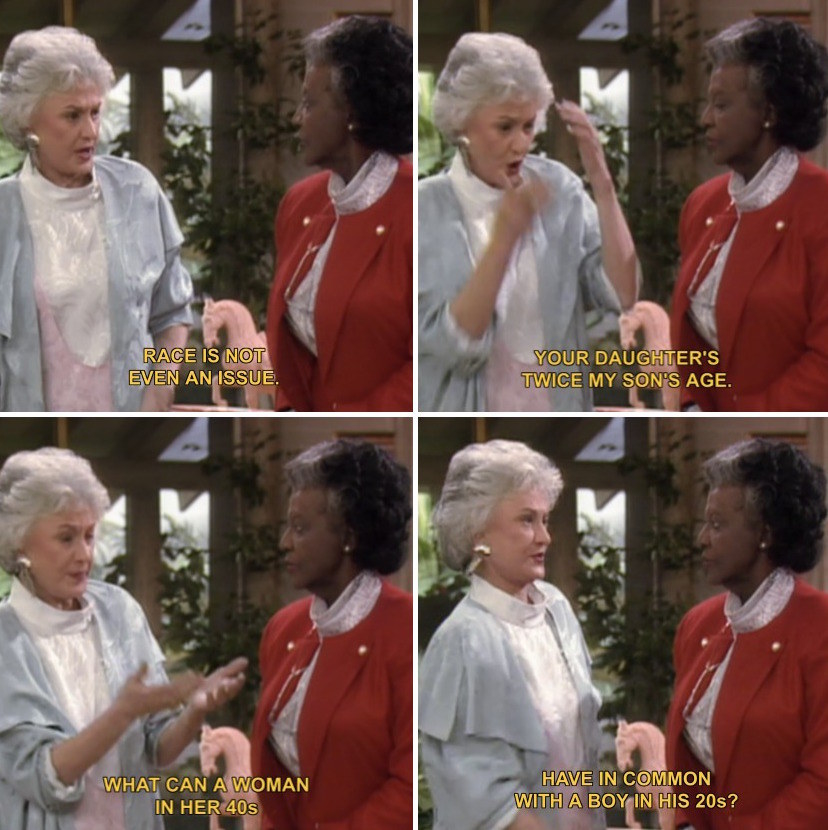 12.
When Sophia dropped the truth about a parent's unconditional love: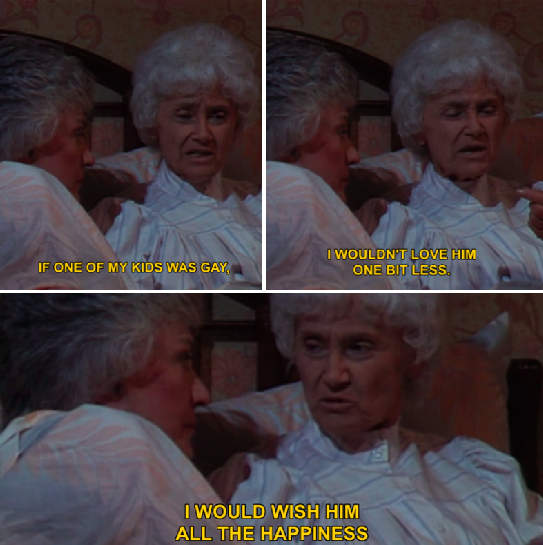 13.
When Blanche's nanny confided in her about being in a relationship with Big Daddy: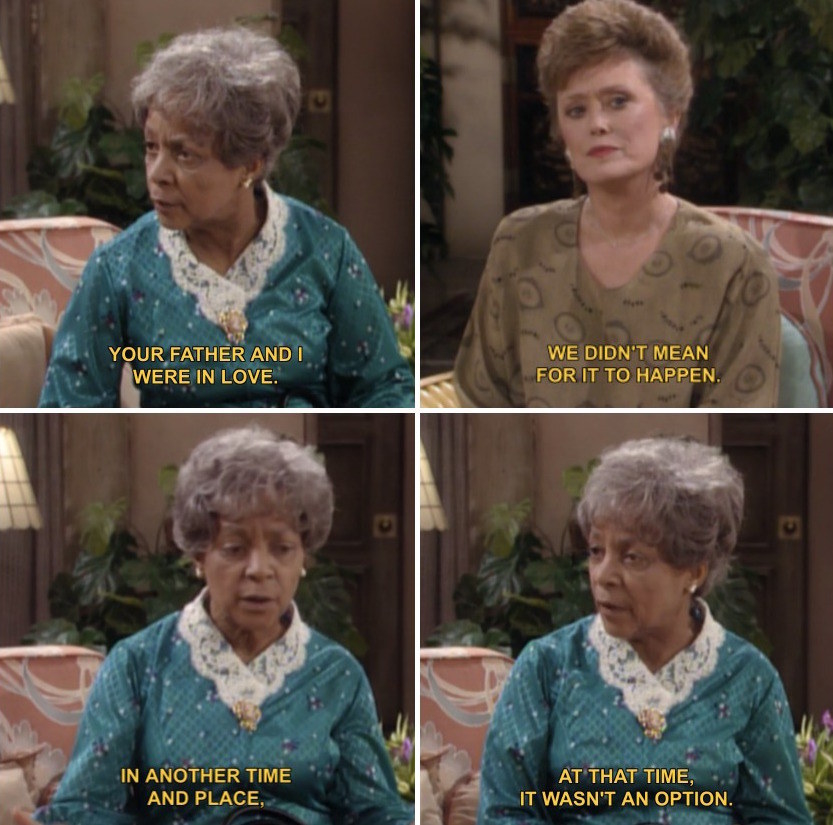 14.
When the girls gave us a look into the harsh reality of being homeless: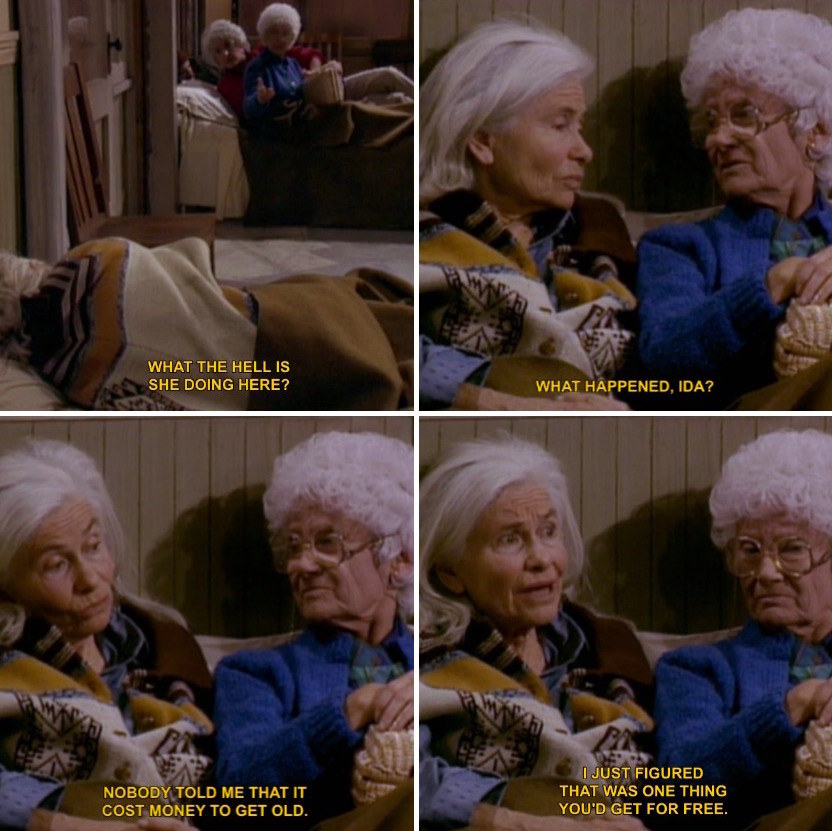 15.
When Dorothy and Sophia weren't afraid to talk openly about menopause: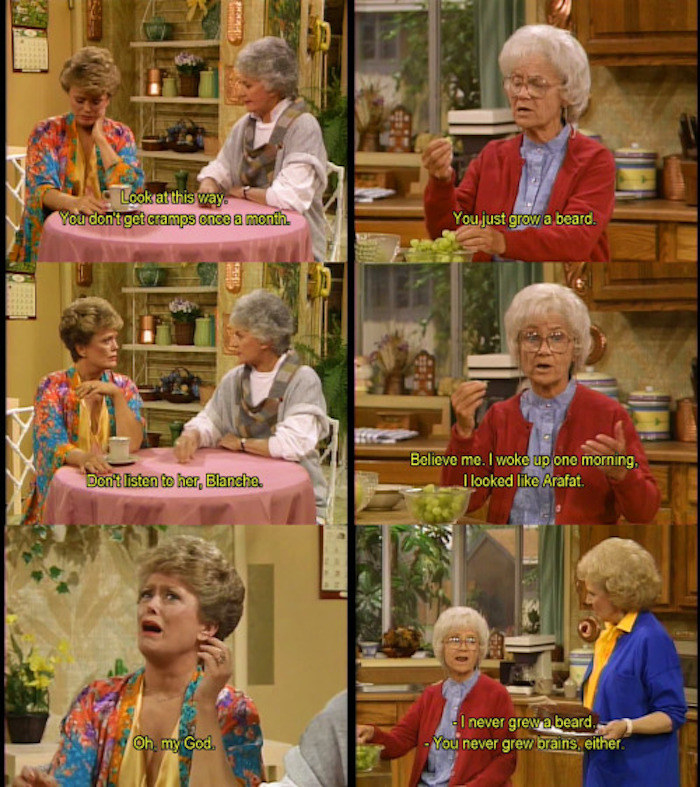 16.
And last but not least, when they openly talked about their thriving sex lives: