We asked the BuzzFeed Community to tell us which songs were way ahead of their time. Here are the groundbreaking results.
Warning: Some submissions include topics of sexual assault and lynching. Please proceed with caution.
Note: Not all submissions were made by Community users.
1.
"What's Going On" by Marvin Gaye (1971) was about the injustices of the Vietnam War.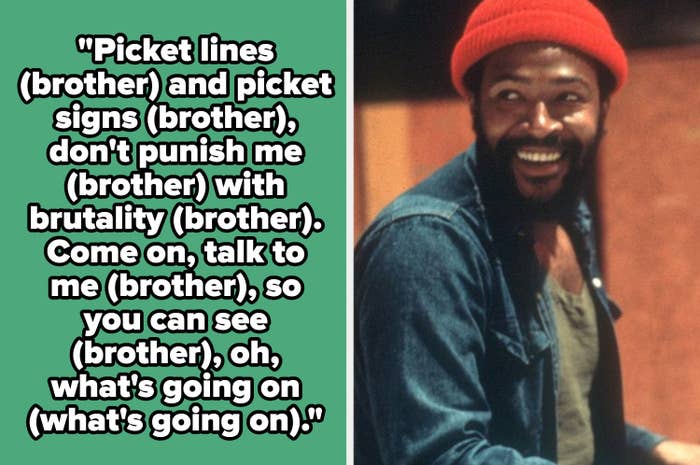 2.
"9 to 5" by Dolly Parton (1980) tackled the toxic sexism ingrained in workplace culture.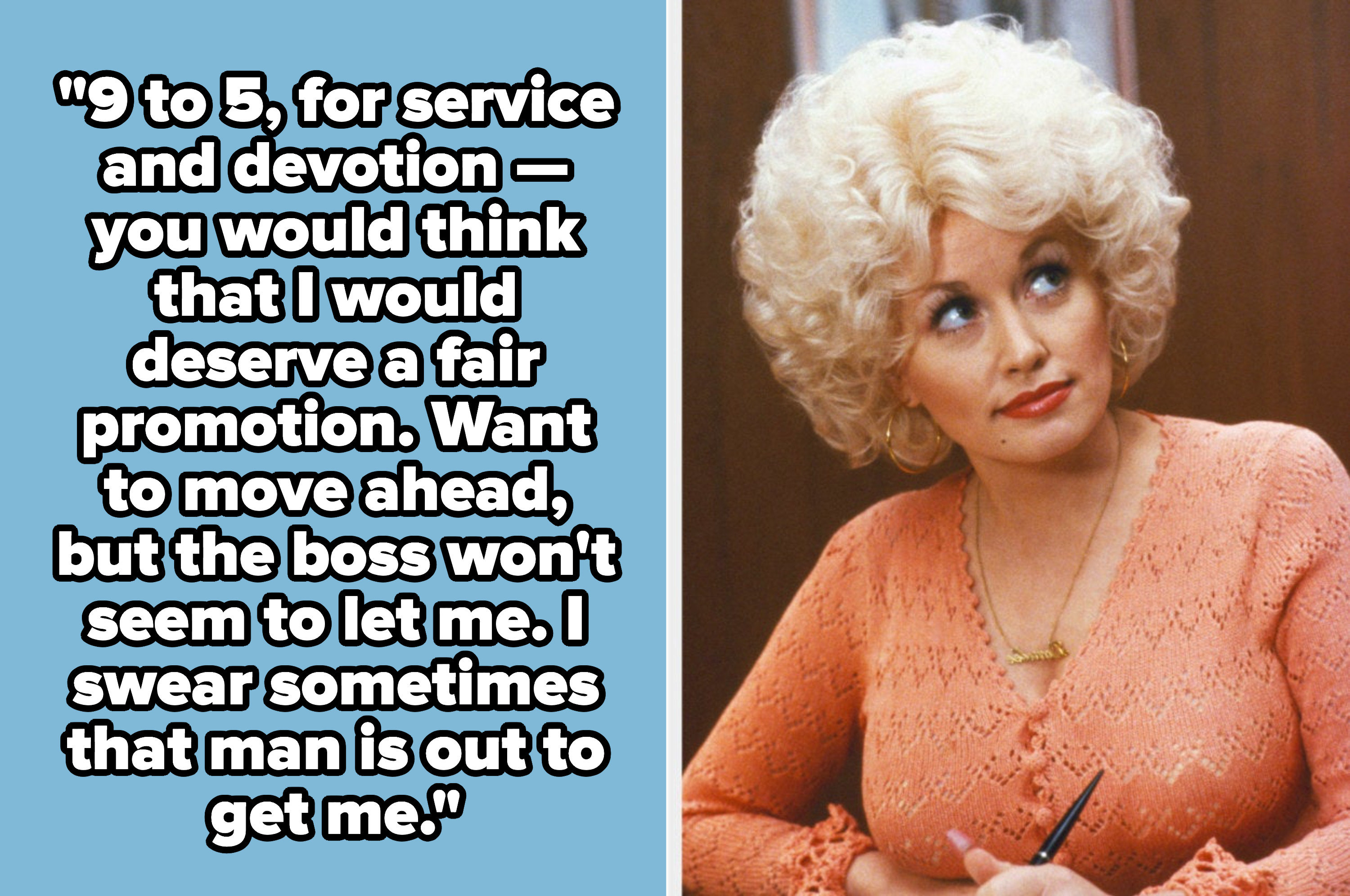 3.
"Hurricane" by Bob Dylan (1976) was about famous boxer Rubin "Hurricane" Carter, a Black man, who was falsely accused of murder.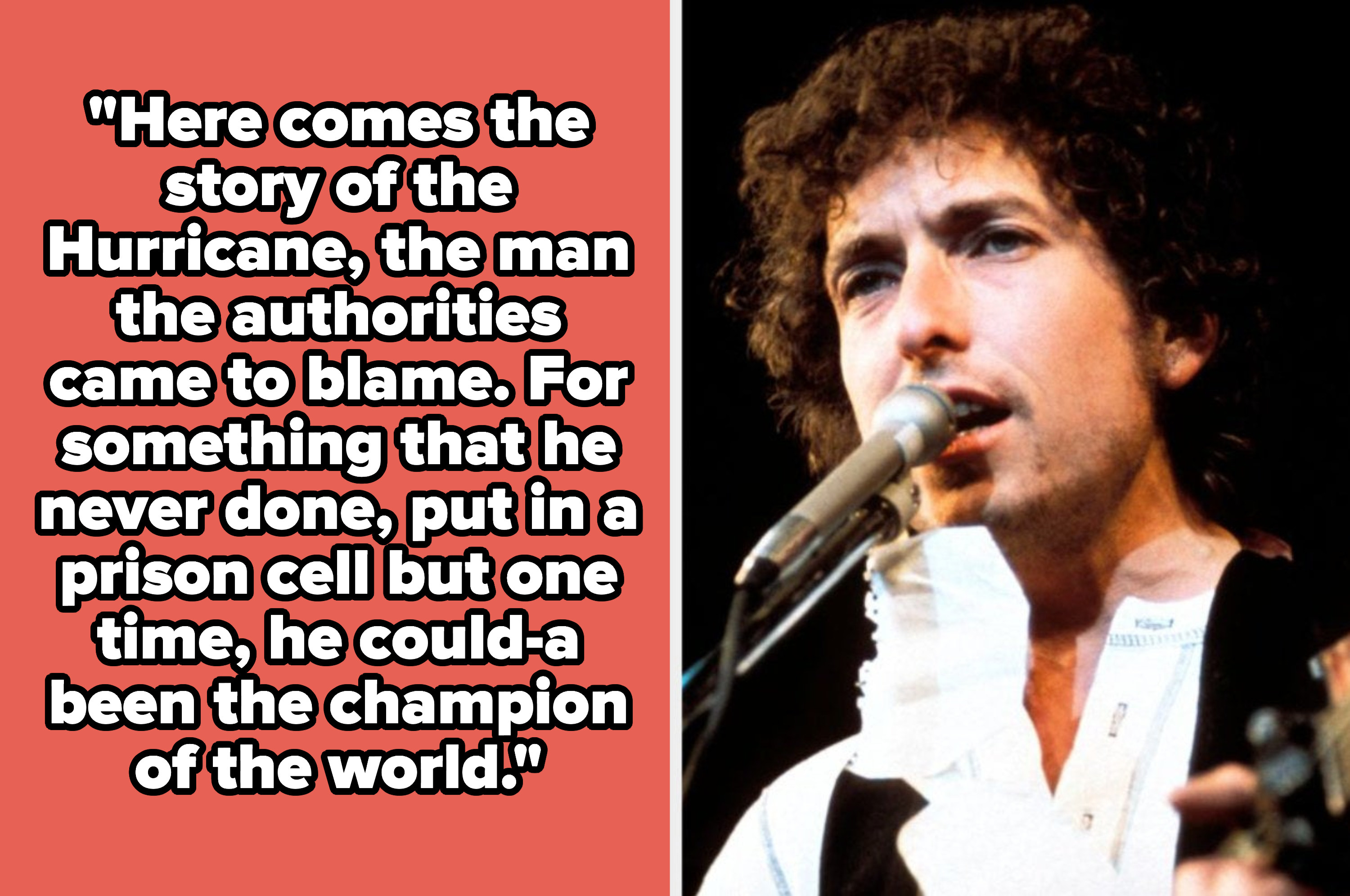 4.
"Strange Fruit" by Billie Holiday (1939) acknowledged the lynchings of innocent Black citizens in the US.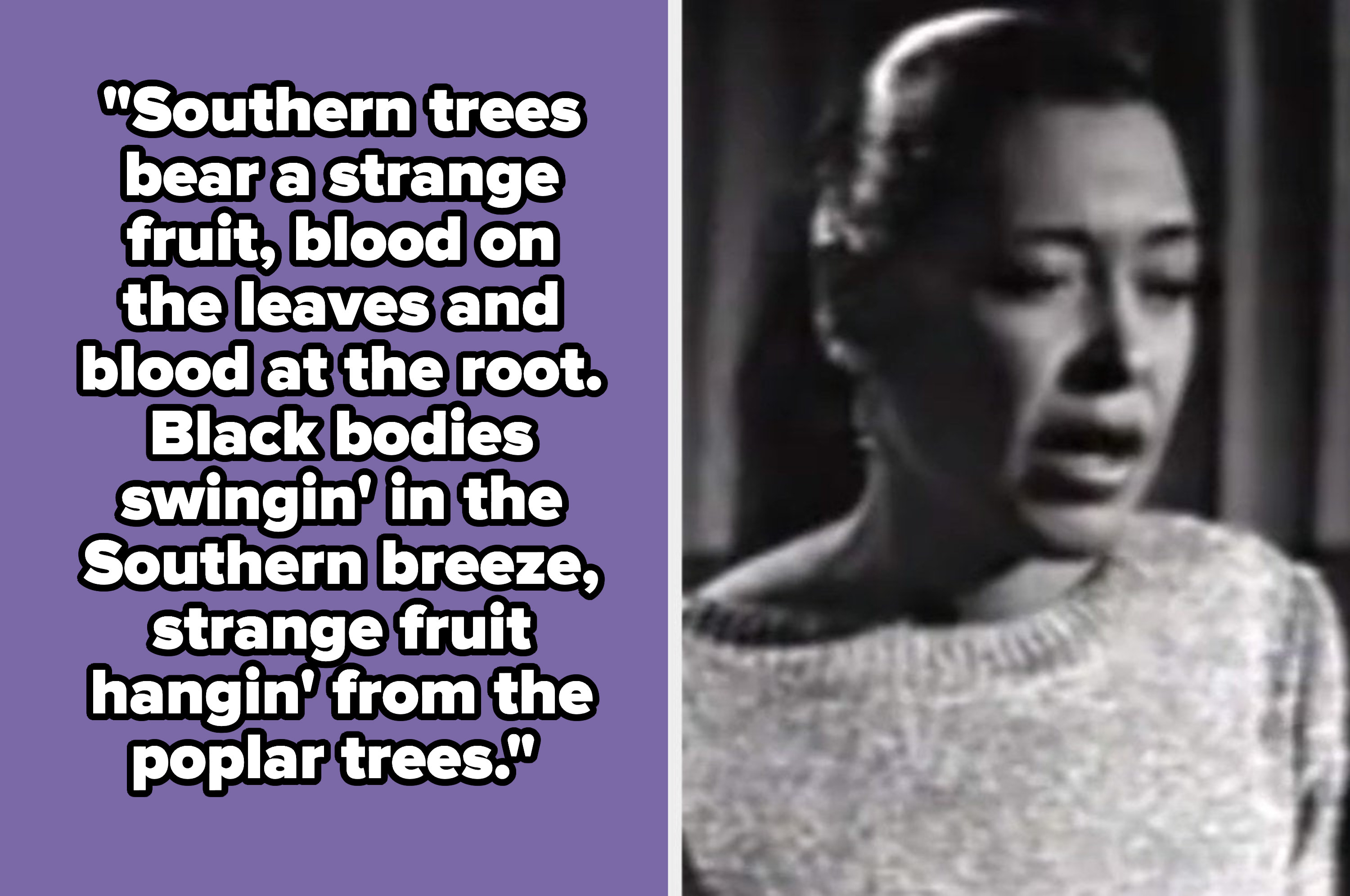 5.
"You Don't Own Me" by Lesley Gore (1963) was about women embracing their independence from men and a patriarchal society.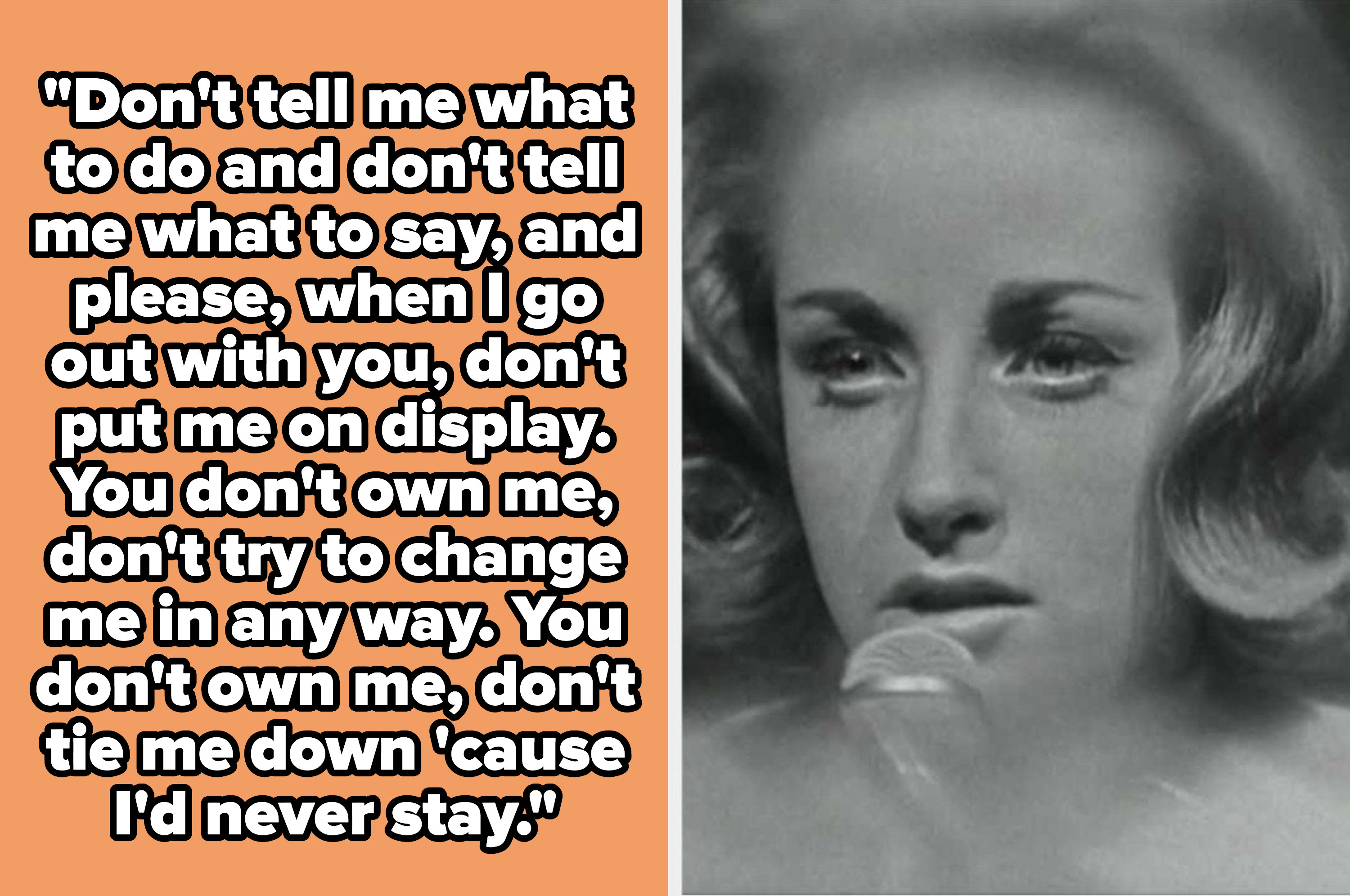 6.
"Let's Talk About Sex" by Salt-N-Pepa (1991) was about eliminating the stigma around conversations about sex.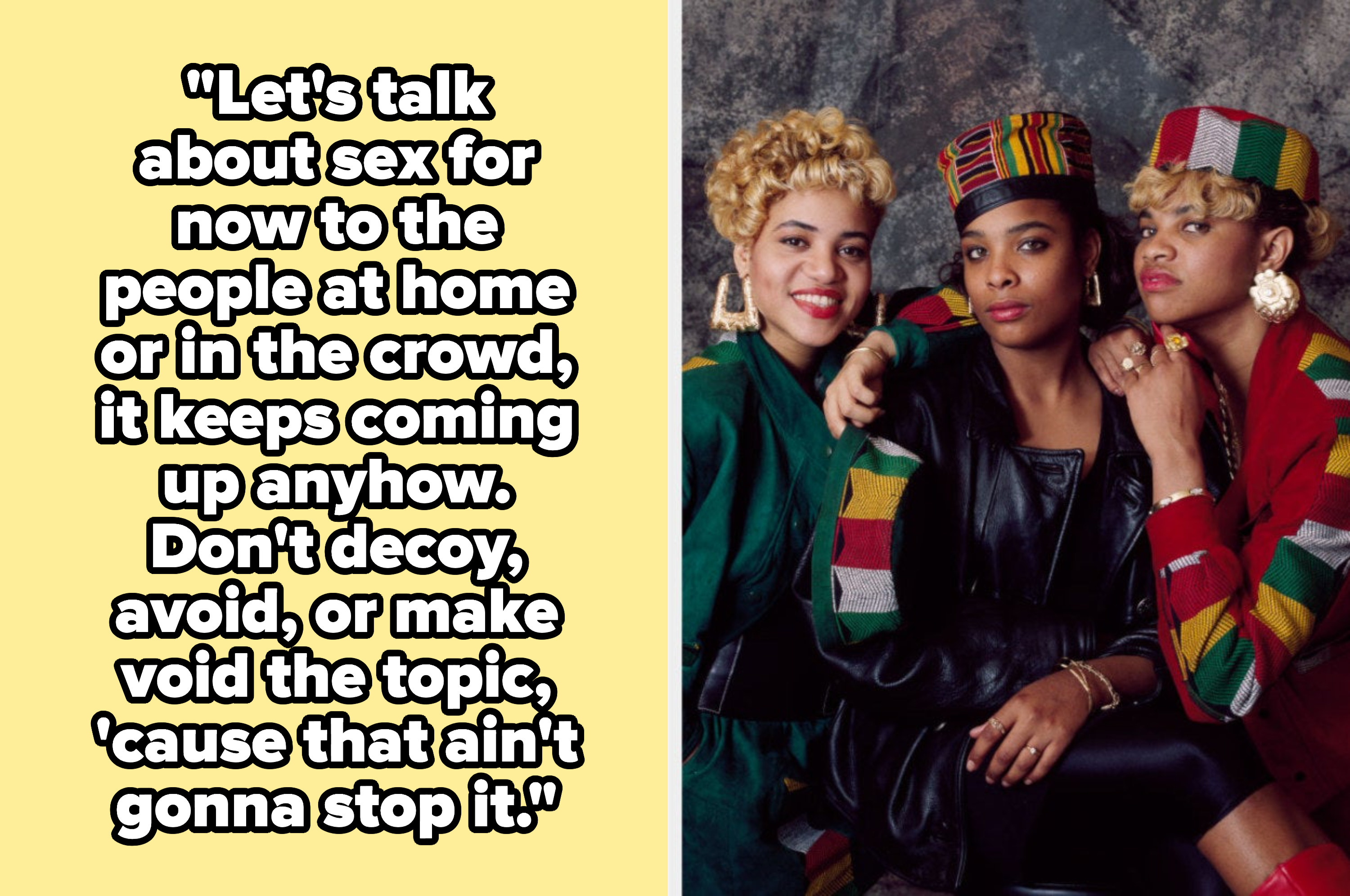 7.
"Under Pressure" by Queen and David Bowie (1981) covered the hatred and violence embedded in American society, and the overwhelming feeling that came as a result of it.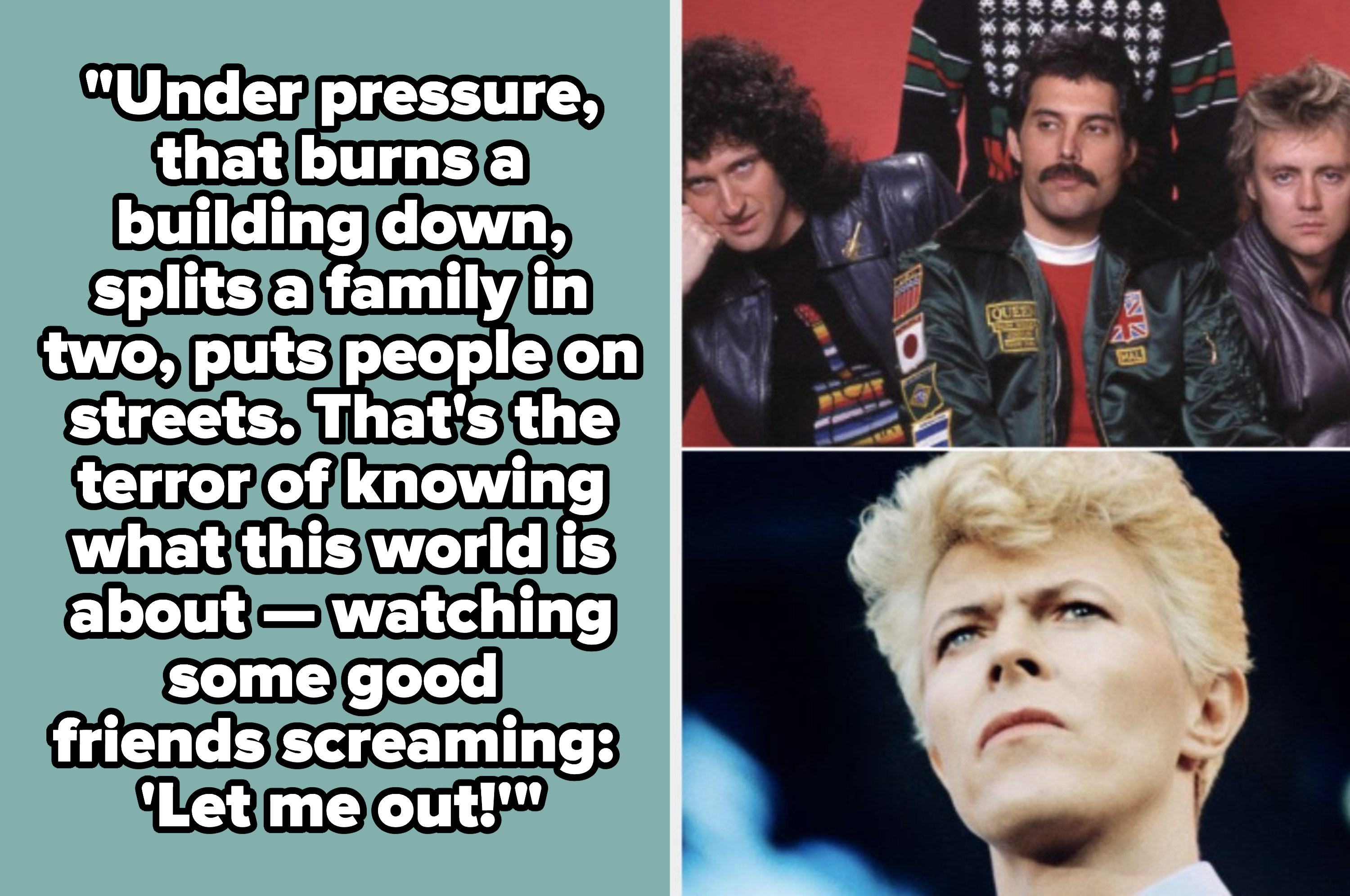 8.
"Waterfalls" by TLC (1994) was one of the first songs to ever talk about HIV in an unfiltered way.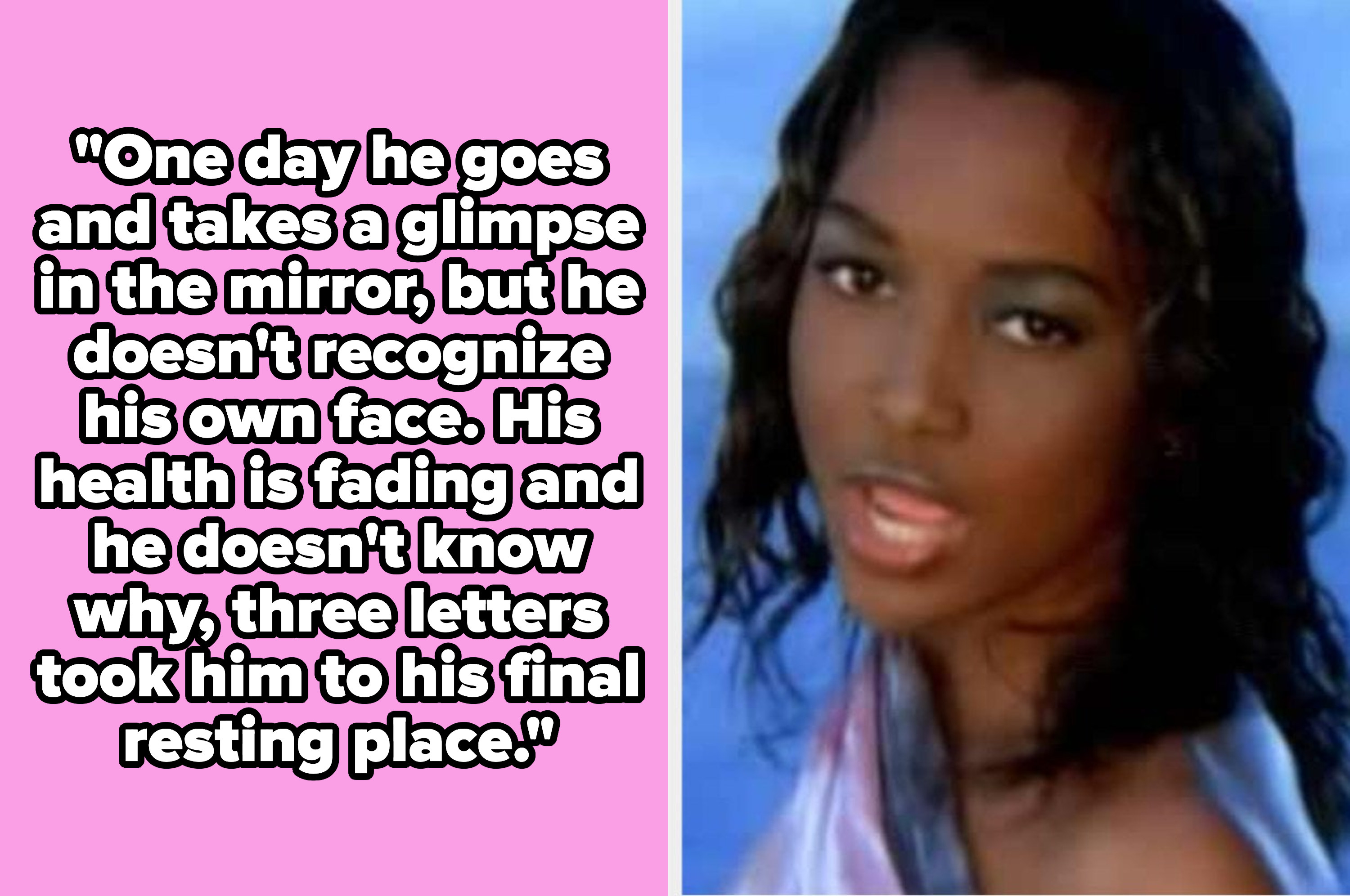 9.
"What Would You Do?" by City High (2001) was recorded to illustrate the reality of being a sex worker and to eliminate the toxic label behind it.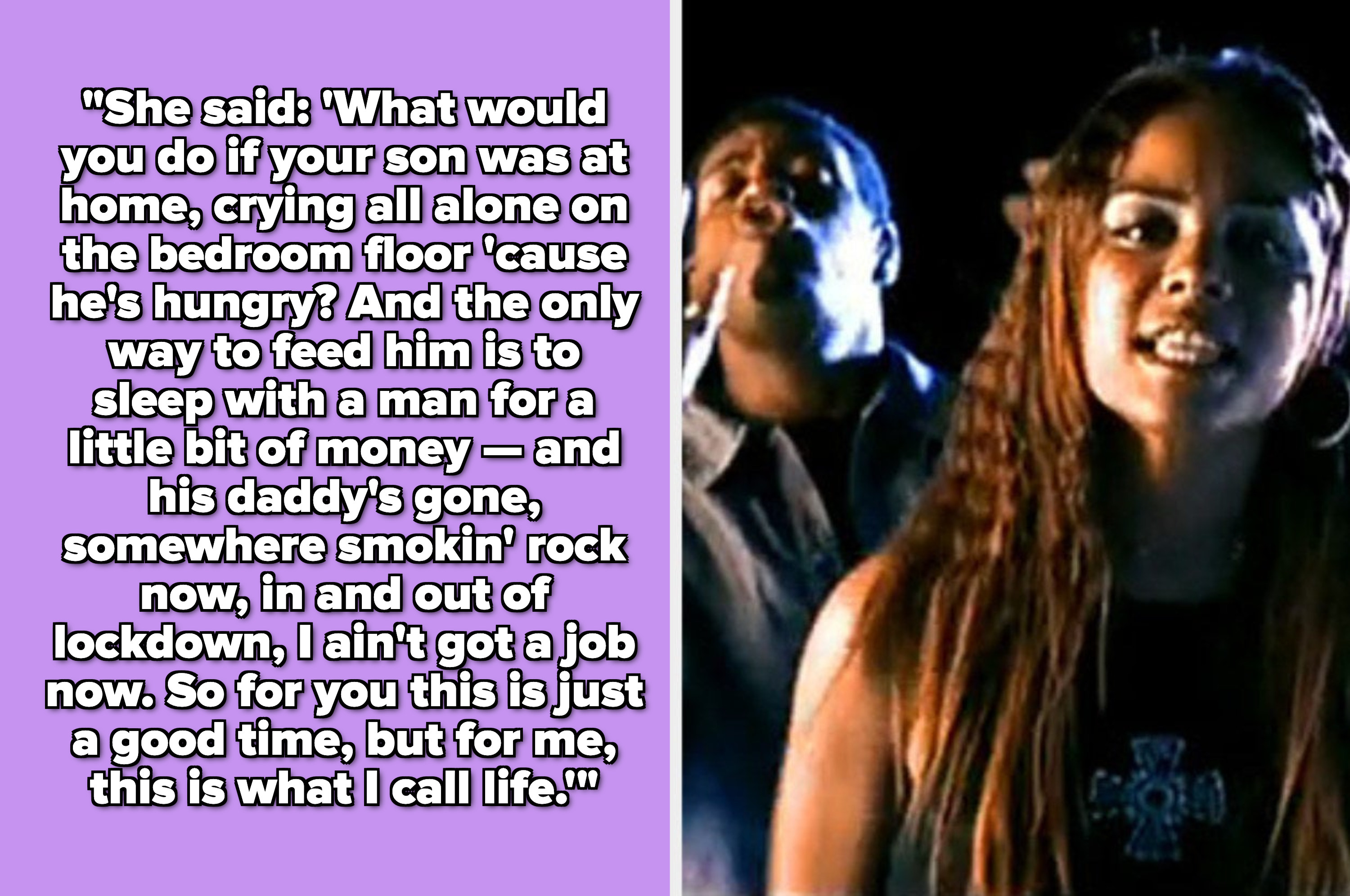 10.
"Big Yellow Taxi" by Joni Mitchell (1970) was written about the dangers of destroying wildlife and the environment.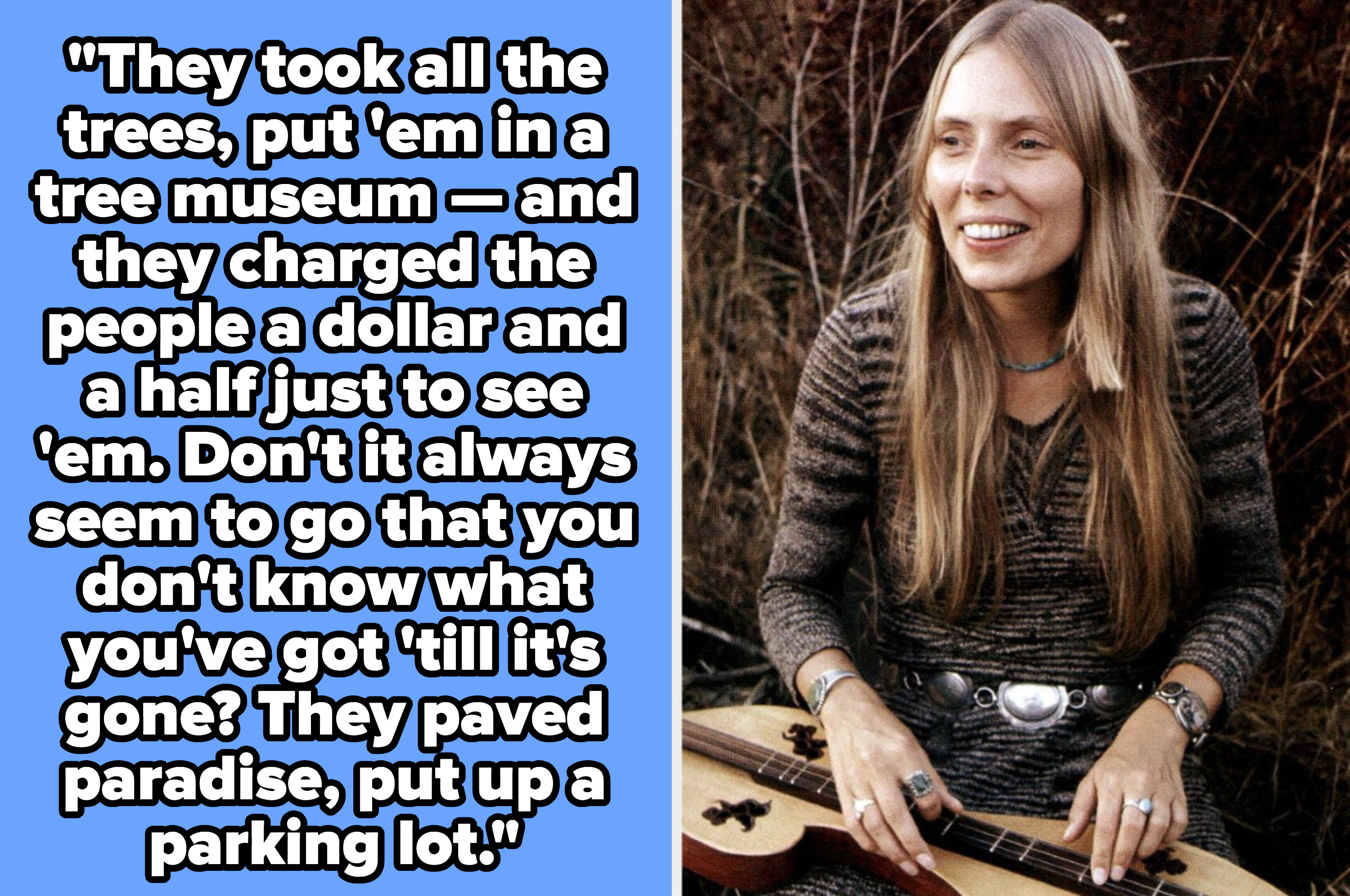 11.
"Papa Was a Rollin' Stone" by the Temptations (1972) was one of the first songs to candidly talk about a father abandoning his family and leaving his wife to raise their kids on her own.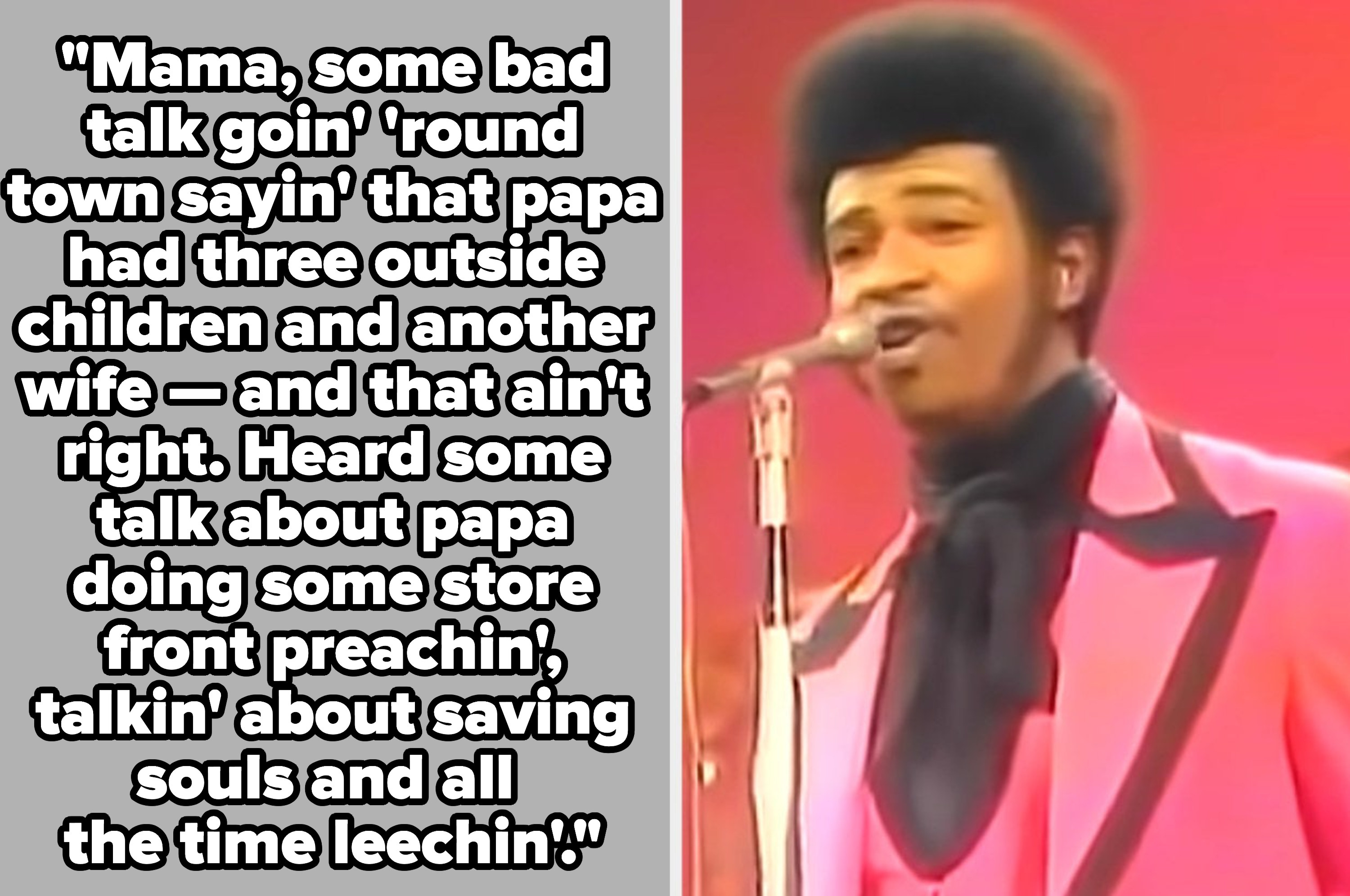 12.
"Eve of Destruction" by Barry McGuire (1965) tackled the anger and frustration young US citizens felt in the '60s about the Vietnam War and racial discrimination.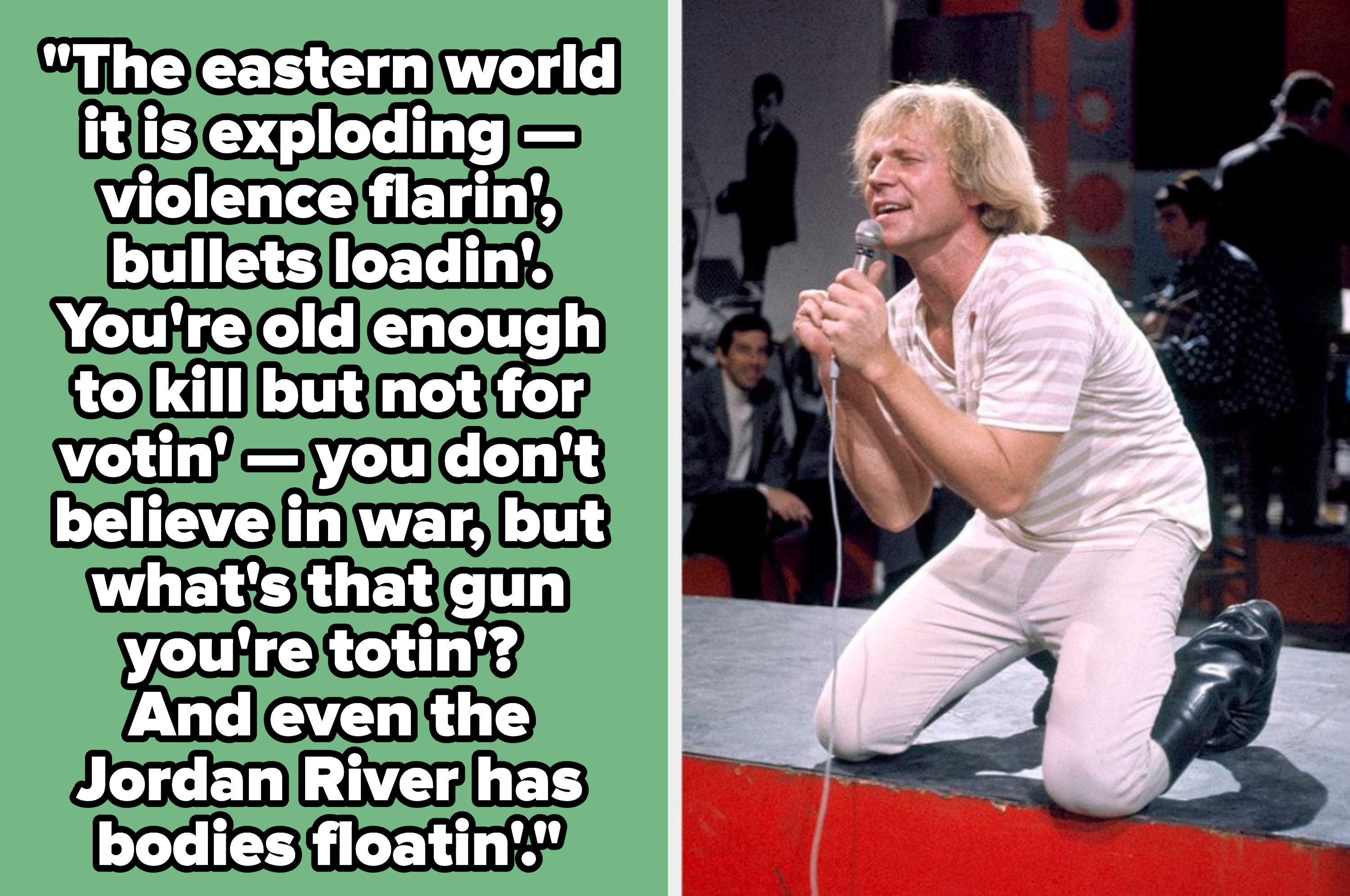 13.
"Shave 'Em Dry" by Lucille Bogan (1935) was an unapologetic blues song from the '30s about a woman expressing her sexual pleasures and desires.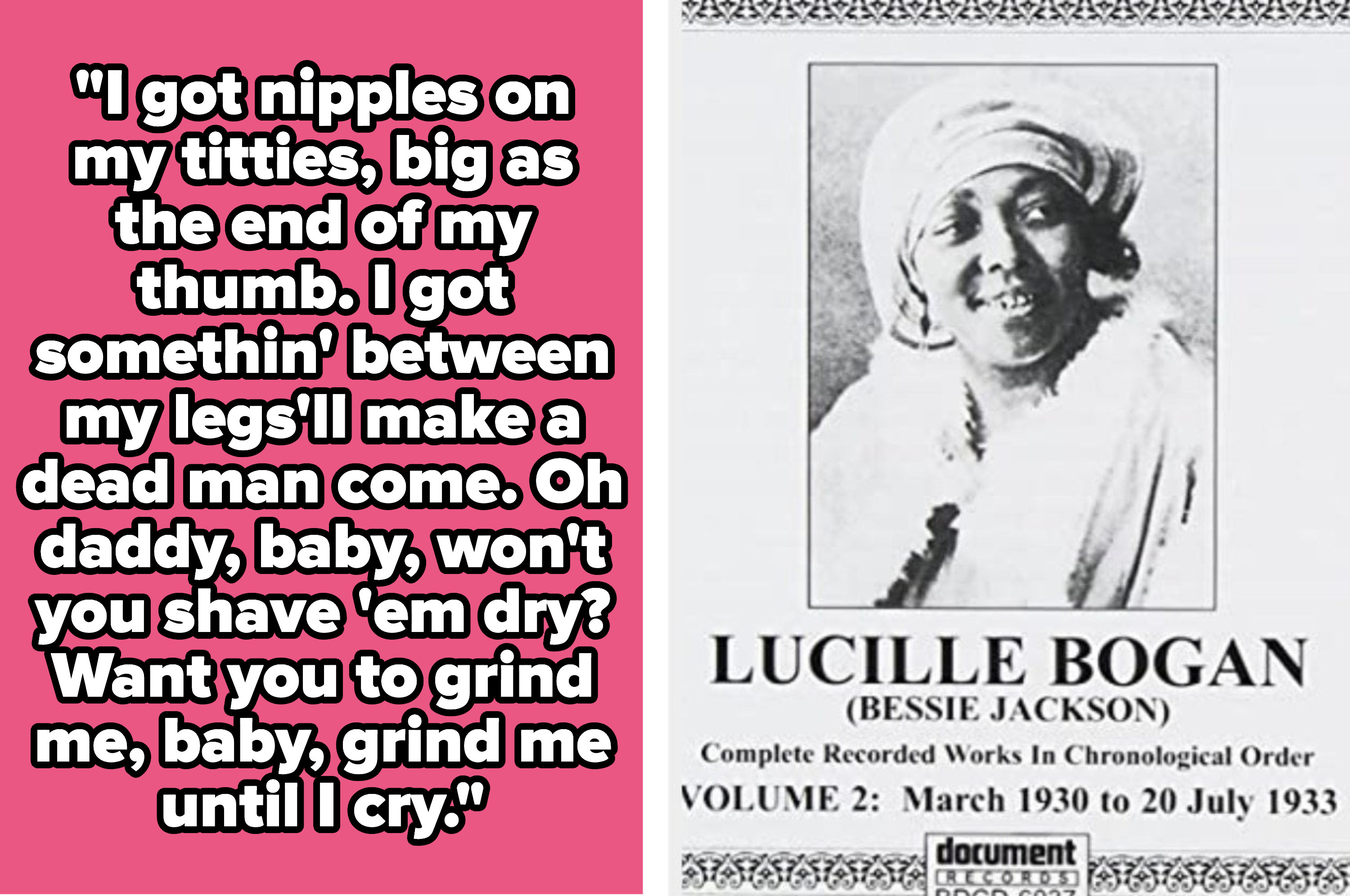 14.
And "Head" by Prince (1980) tackled the passionate experience of a man performing oral sex on a woman.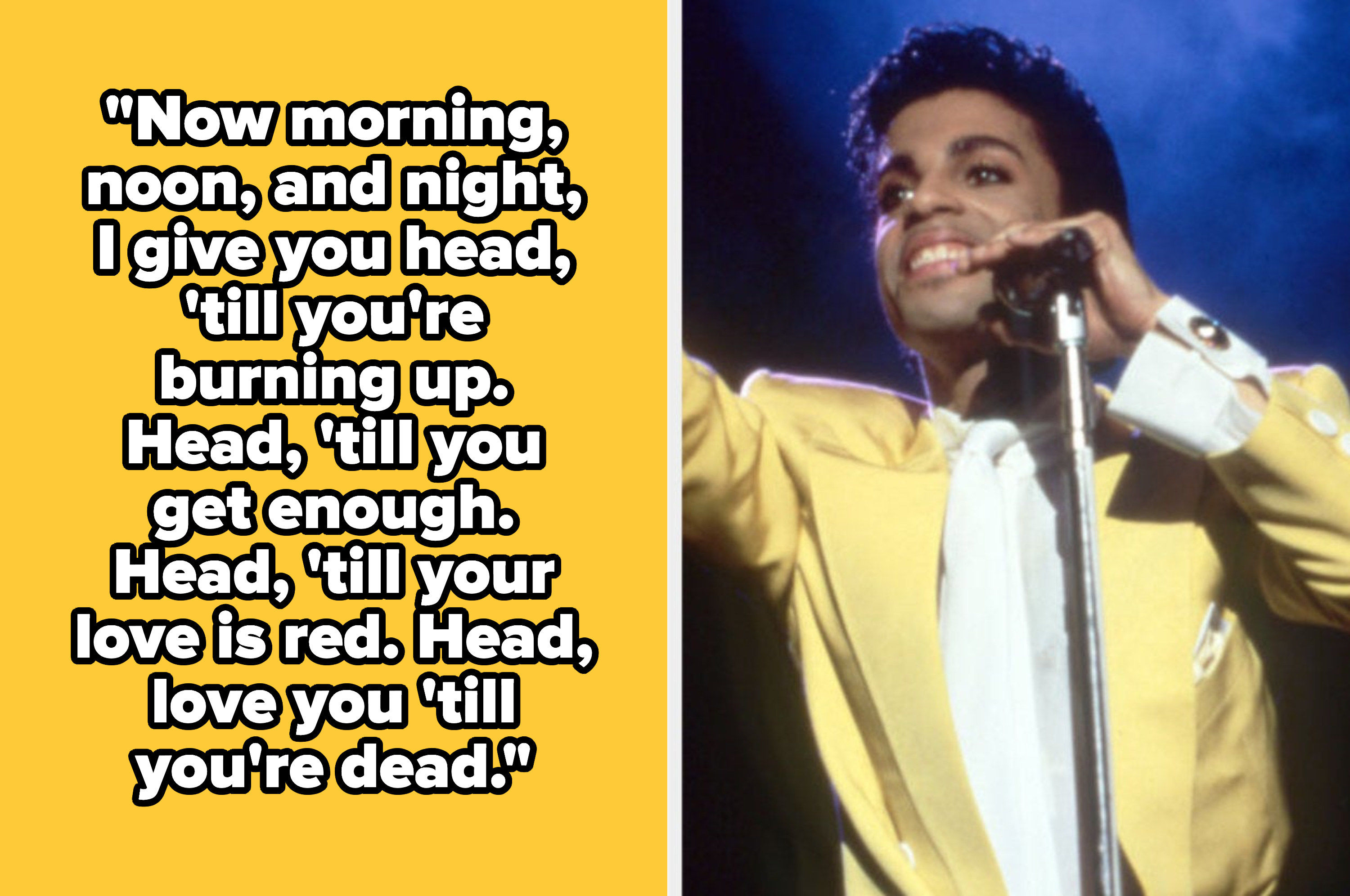 Note: Submissions have been edited for length and/or clarity.