If you don't already know, then I'm thrilled to tell you that Abbott Elementary is the latest and greatest TV comedy out there right now.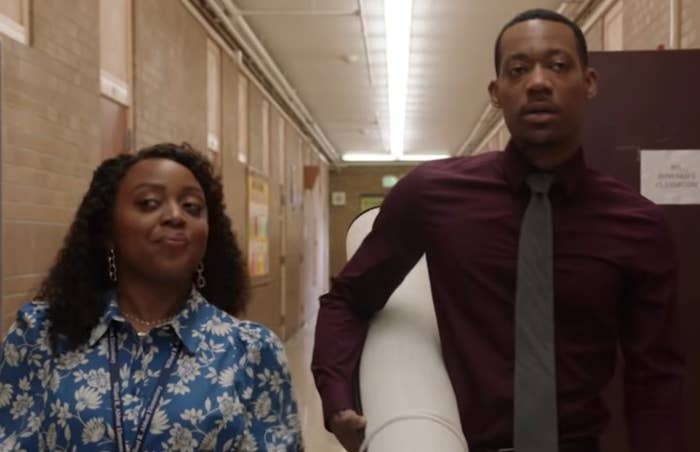 The hilarious new show, created by and starring Quinta Brunson, already has a 100% rating on Rotten Tomatoes after only five episodes, and it has a stellar cast, including Janelle James, Tyler James Williams, Lisa Ann Walter, Sheryl Lee Ralph, and Chris Perfetti.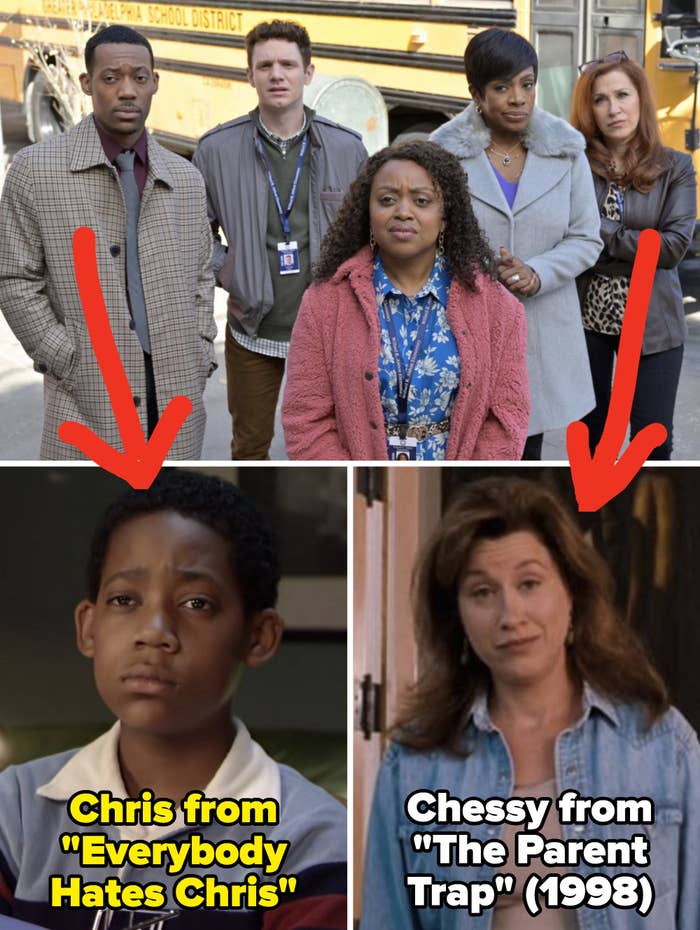 It's brilliant beyond brilliant, and even though some folks are comparing it to The Office and Parks & Rec because of its mockumentary format, this show is totally in a lane of its own.
So, without further ado, here are some of the funniest moments from Abbott Elementary so far:
Warning: Spoilers ahead! 🚨
1.
When Janine desperately wanted to hang out with Barbara and gain her approval, even though Barbara wanted nothing but distance.

2.
When Ava couldn't hold back her deep thirst for Gregory and rightly compared him to Idris Elba.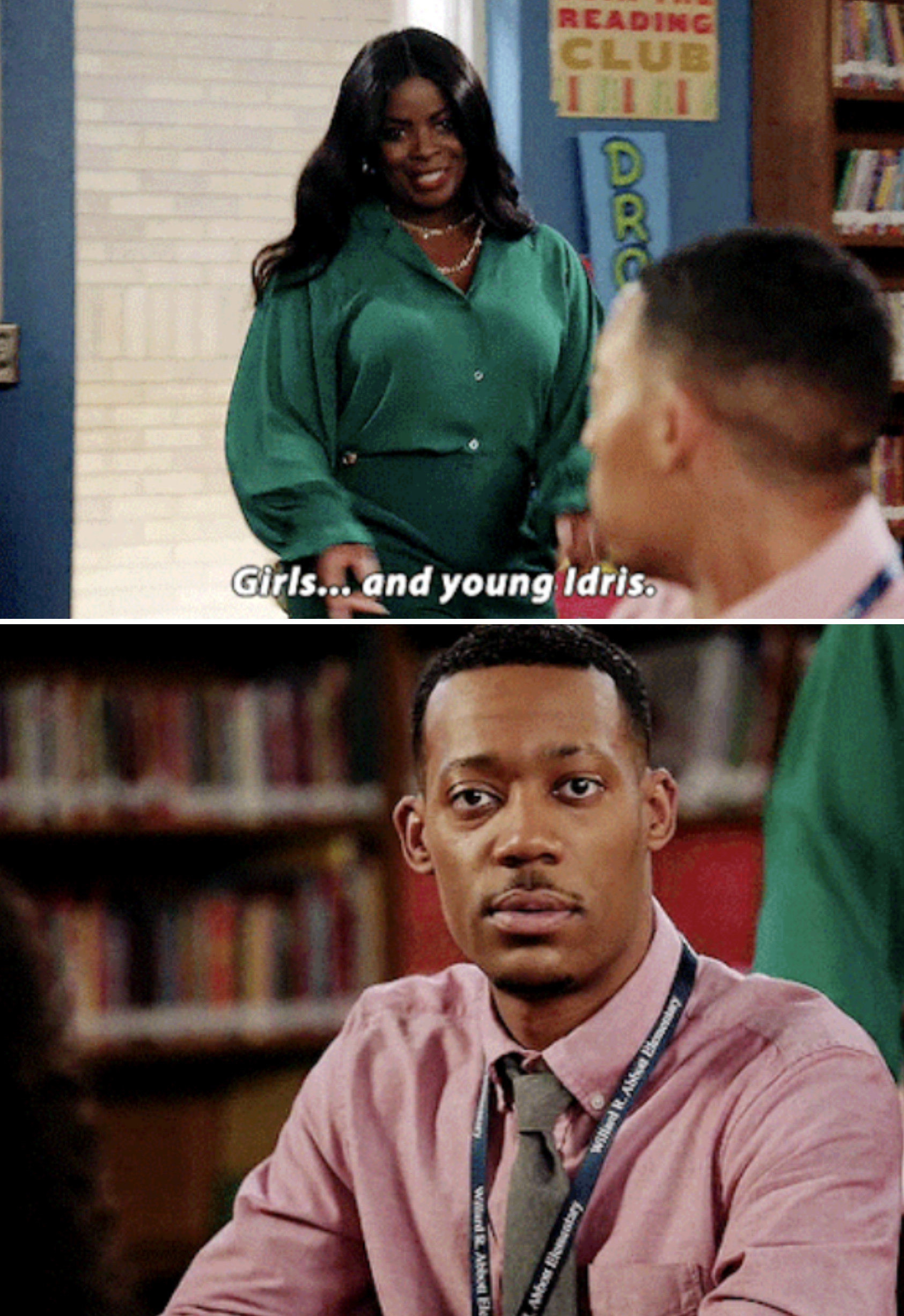 3.
When Ava noticed Janine plopped on the floor after fainting and saved the most important person at Abbott Elementary: herself.

4.
When Janine bragged to Gregory about how many drawings her students made for her, and he responded in the cutest way possible.

5.
When Barbara was frustrated by the "Baby Shark" phenomenon because it distracted her students from learning anything.

6.
When Melissa gave Janine sound advice about teacher and student boundaries, and then hilariously ruined it when she suggested she not open up a "Panera's box of problems."
7.
When Janine compared the power of a cozy primary classroom rug to Xanax, a widely known anti-anxiety medication.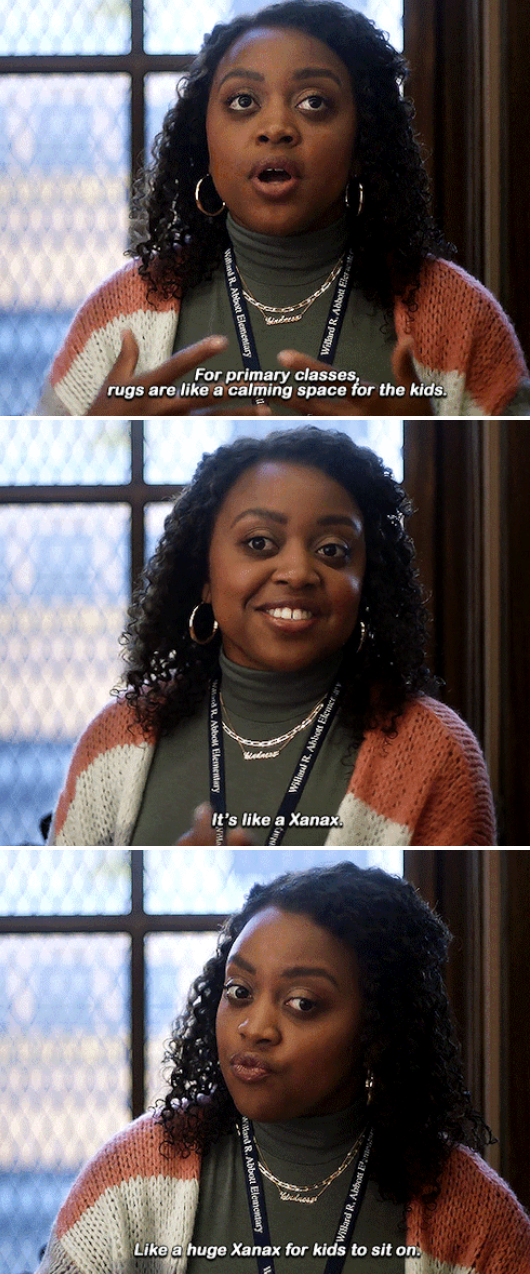 8.
When Ava insulted Janine's iPhone and managed to compliment her fabulous self in the process.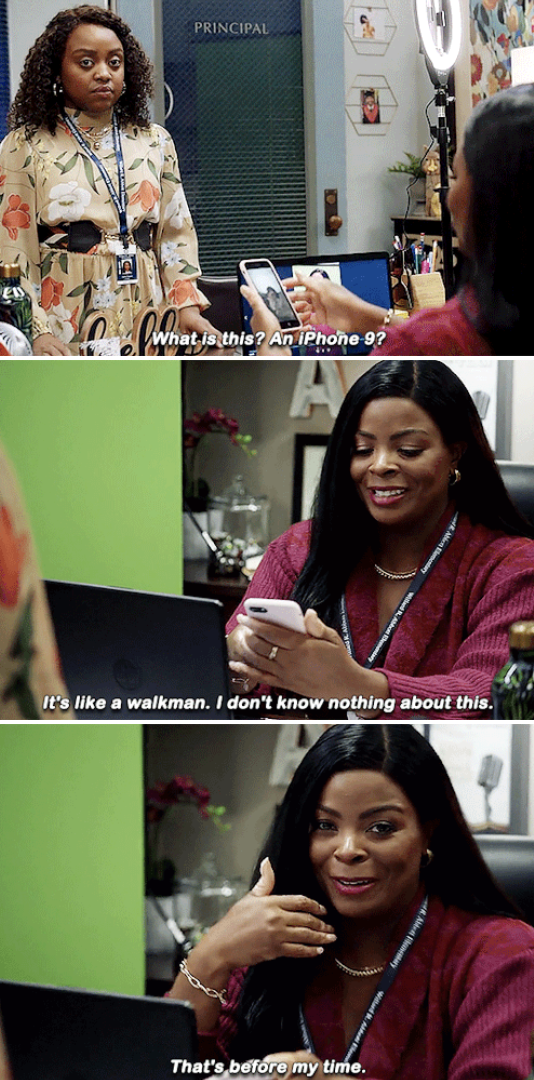 9.
When Ava did the bare minimum for her staff and didn't provide a good and healthy breakfast during a morning meeting.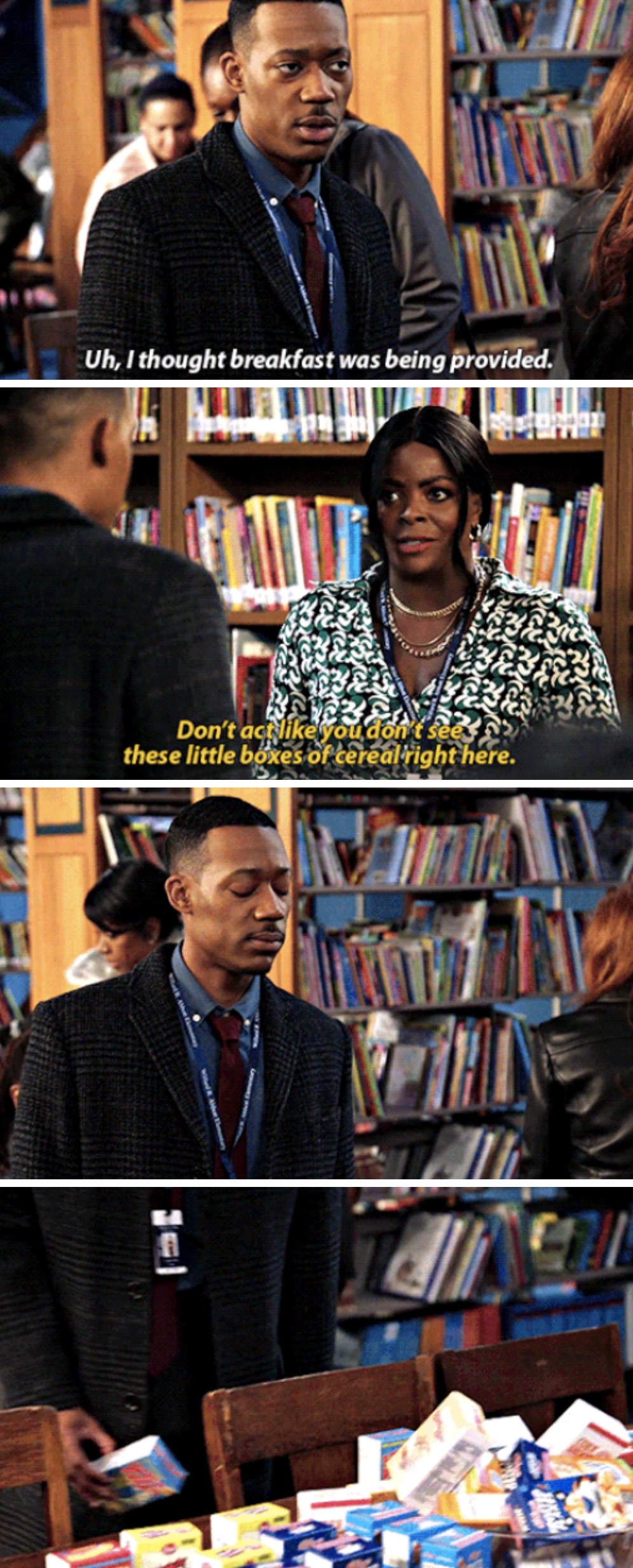 10.
When Barbara had a difficult time learning the new technology program and couldn't even help her own students.
11.
And when Melissa was convinced to try the new tech program because of its...well, success in her personal life.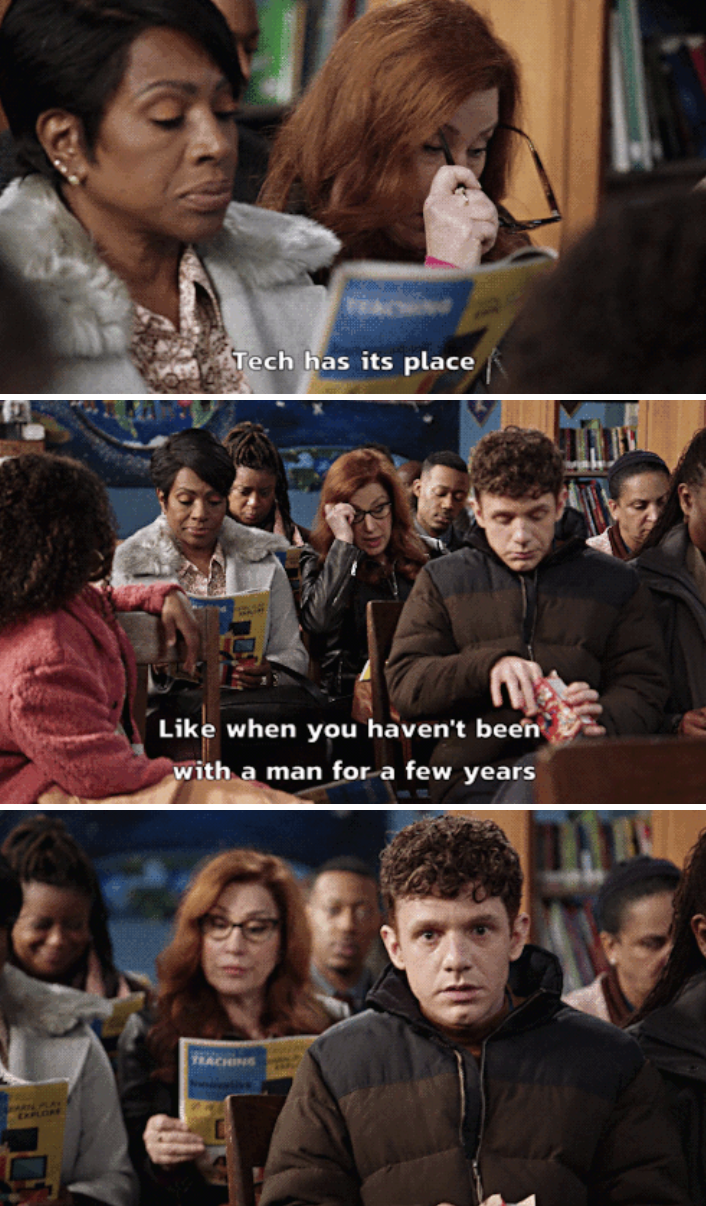 12.
When Gregory first walked into Abbott Elementary as the new substitute and we learned why the teacher he replaced was fired.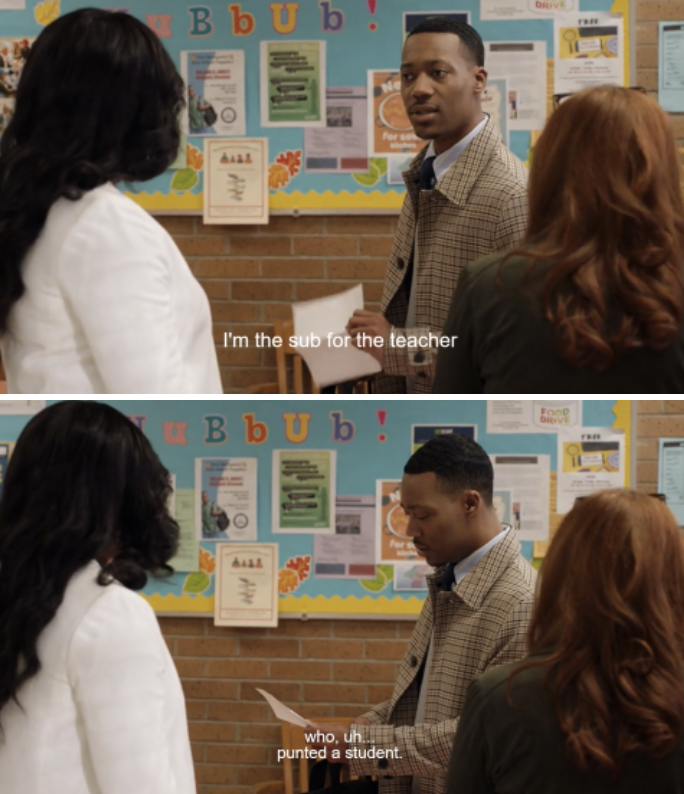 13.
When Ava made an over-the-top TikTok video for Barbara's school supply wishlist and used the Disney method to do so.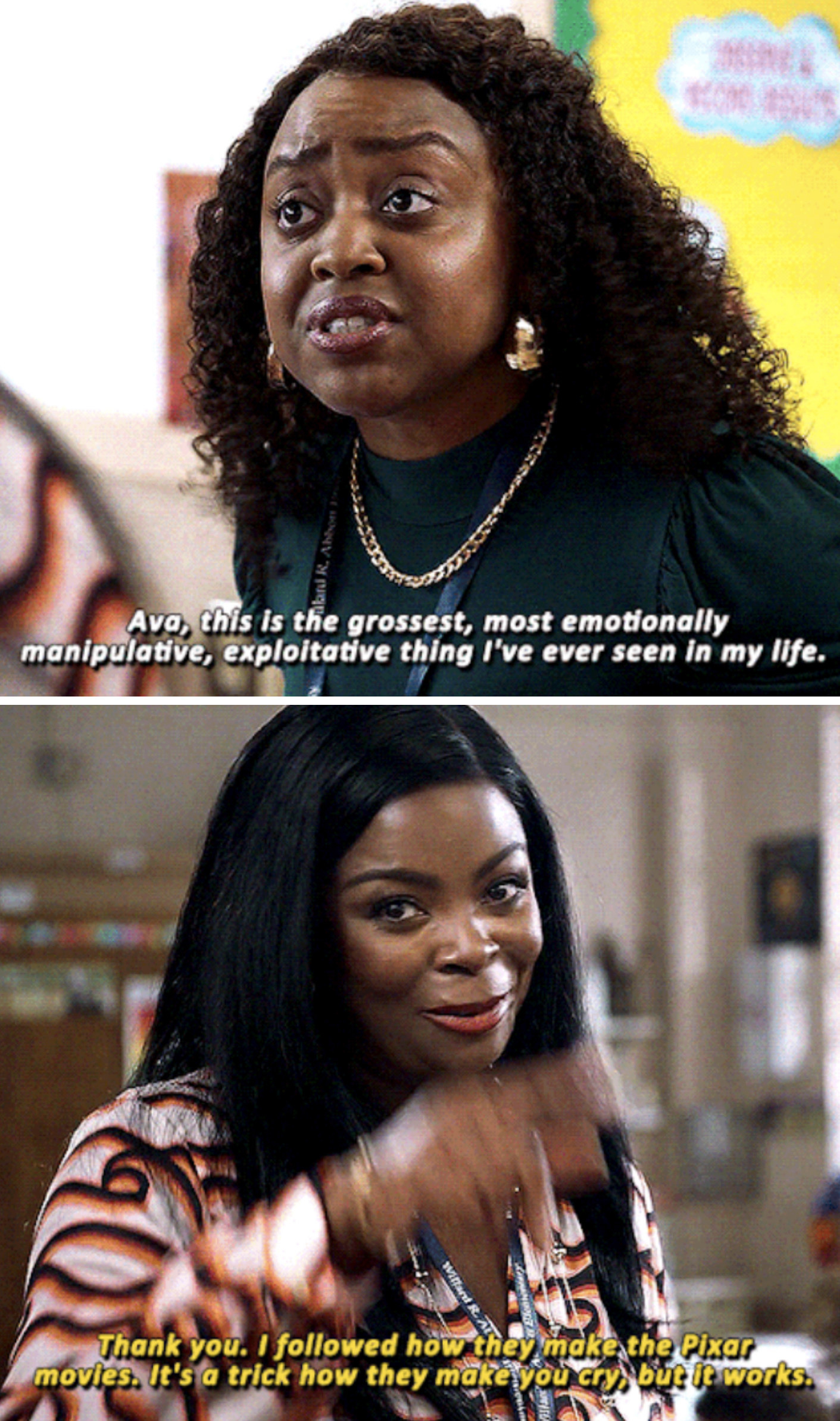 14.
When an old student of Barbara's praised her for how she changed his life, but she couldn't remember him to save her life.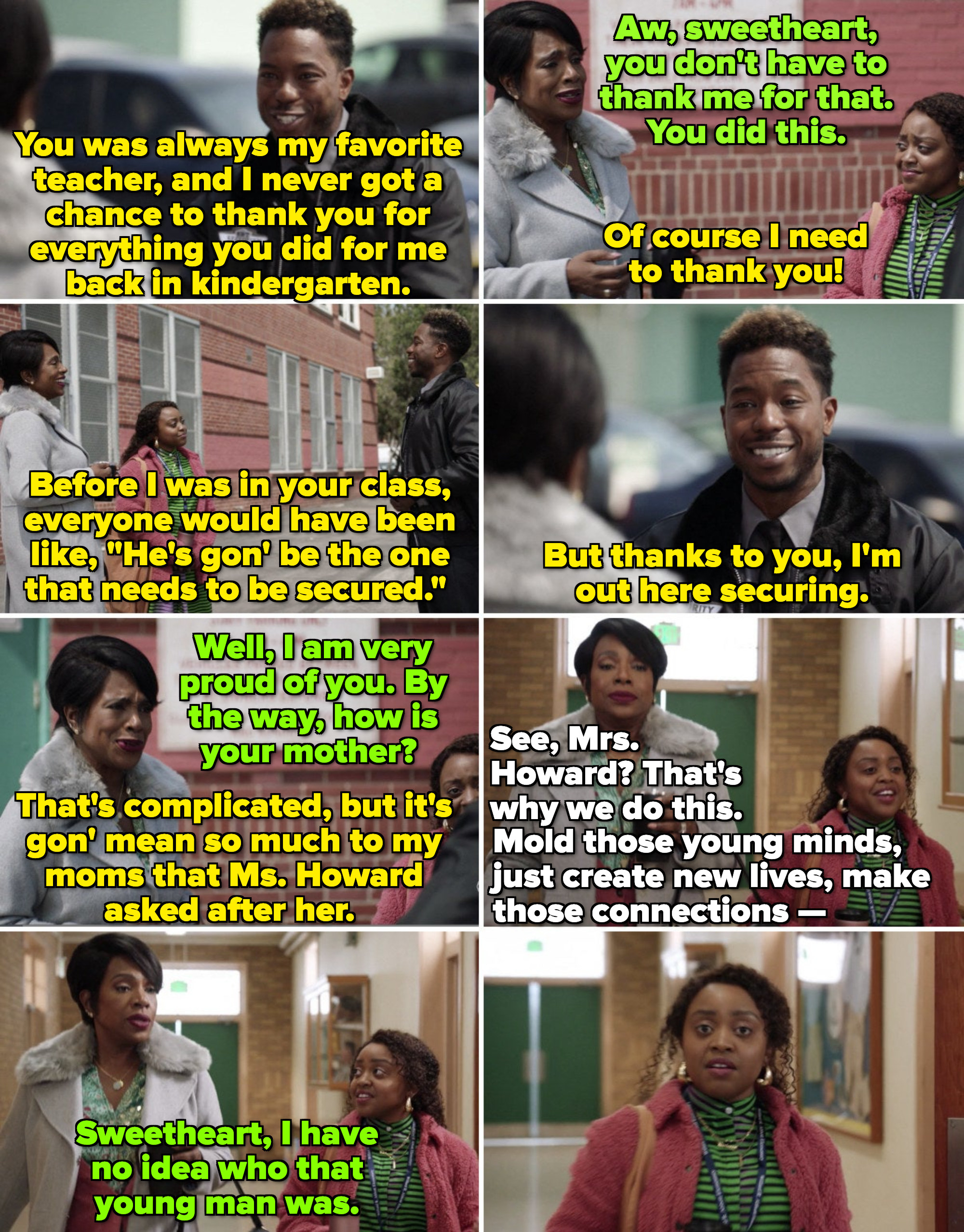 15.
When Janine was determined to fix the broken lights in the hallway because one of Melissa's students was pretty traumatized.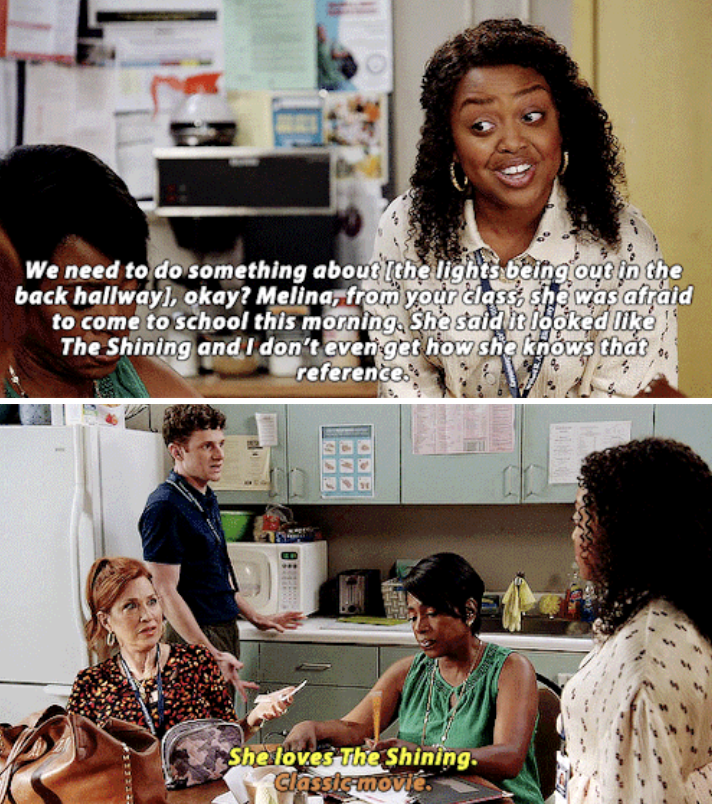 16.
And when Jacob ran to Janine's assistance, only for their brilliant plan to go completely sideways.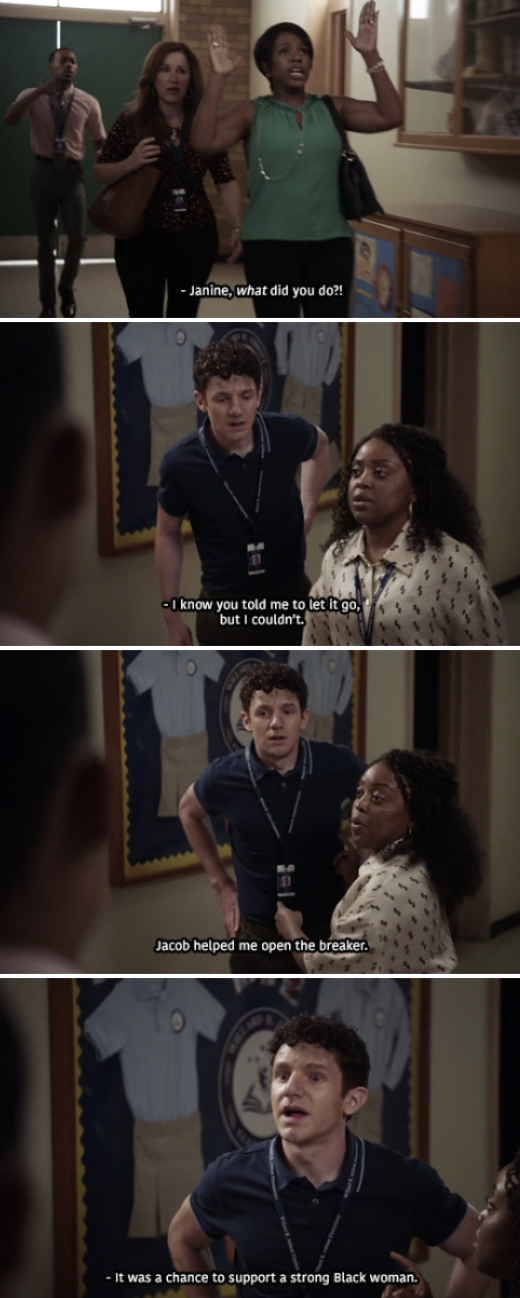 17.
When Janine begged Barbara for a little support in the pilot episode, and Barbara responded with one of the funniest TV burns I've seen in a while.

18.
When Ava informed her staff that Mr. Johnson the janitor would be teaching a class temporarily, and he imparted his great wisdom onto them.

19.
When Ava added a bunch of luxurious items onto Janine's school supply wishlist for herself, like a foot spa.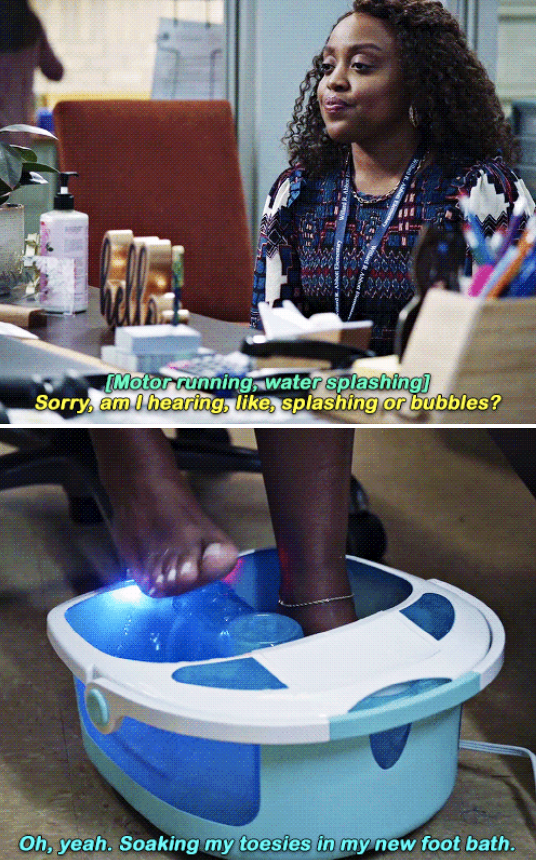 20.
When Gregory helped one of his students to the bathroom and experienced the ultimate shock: the Reversy Toilet.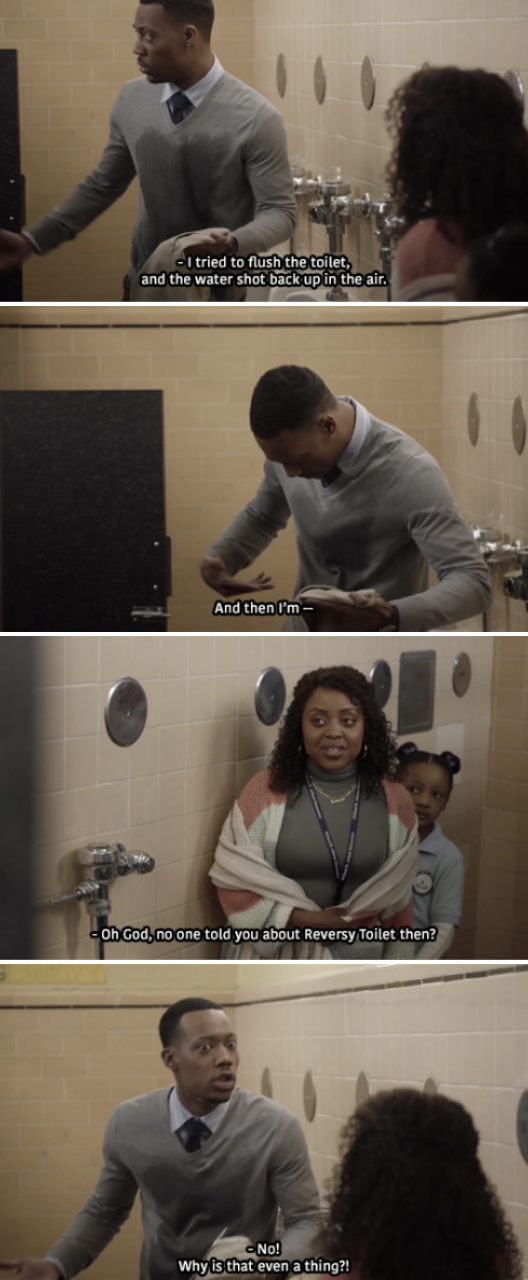 21.
When Gregory was happy about the empty look in his classroom because it reflected his true self, and Janine compared him to a serial killer.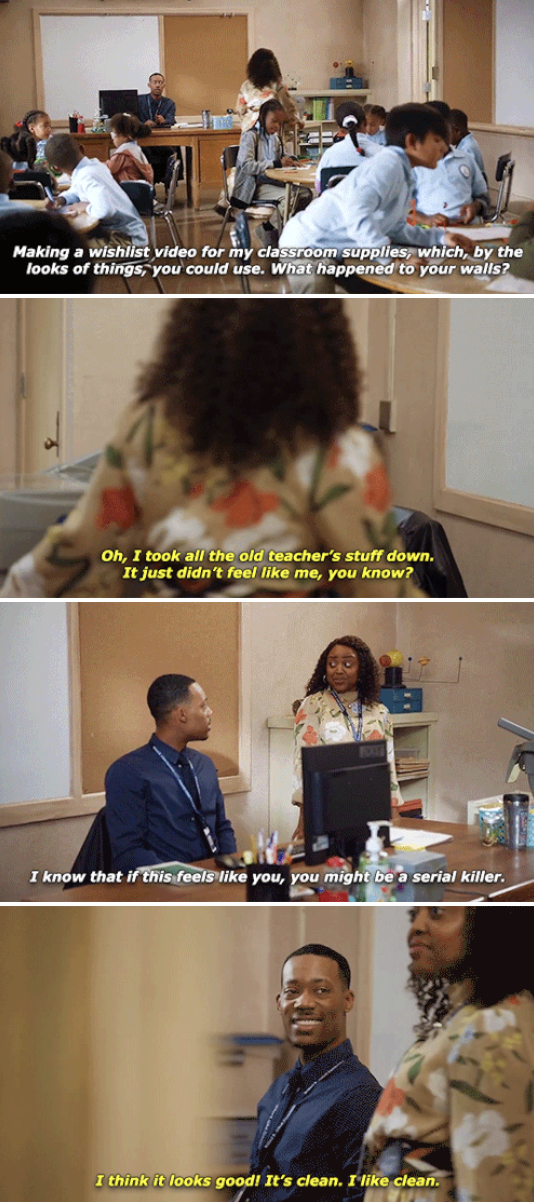 22.
And when Janine subtly convinced Gregory to hang his students' drawings on the wall, even though he had no idea what they were.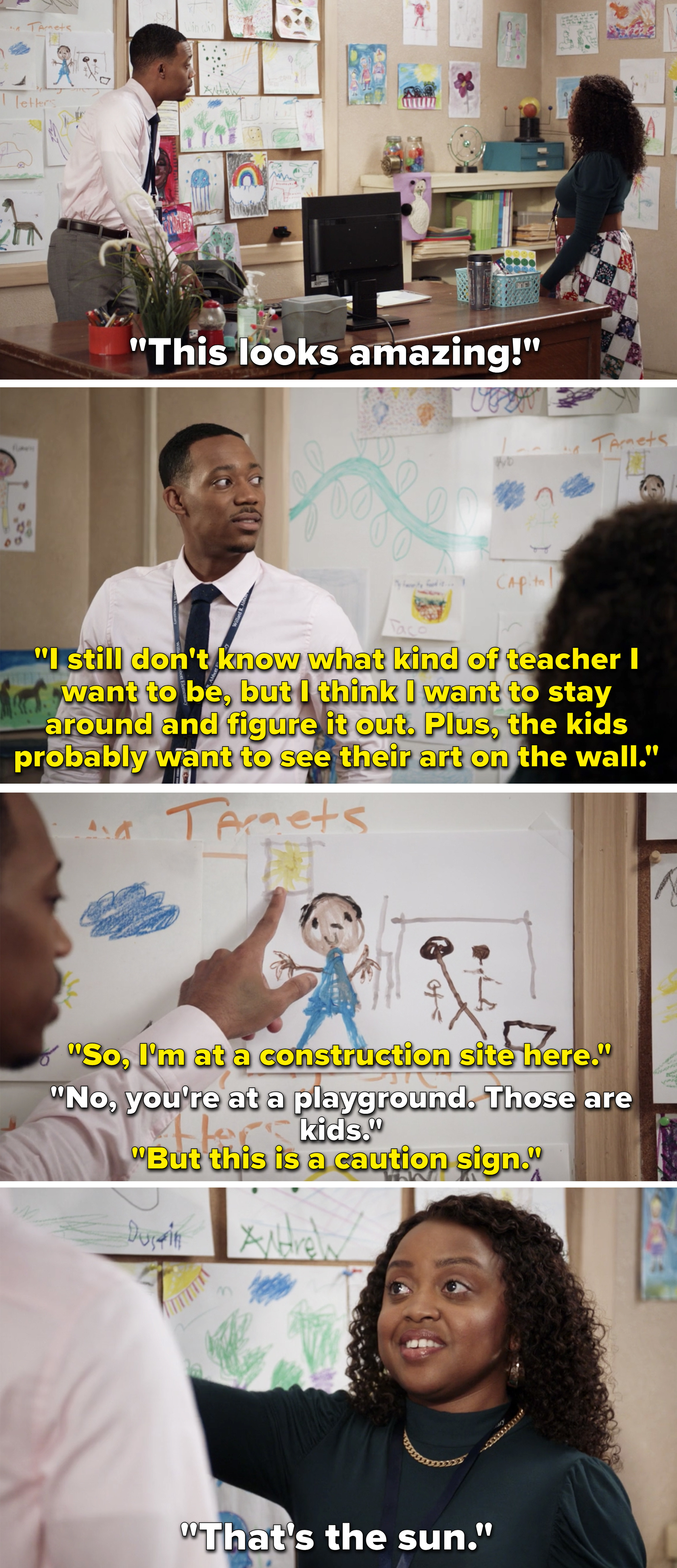 23.
When Janine taught her students Philadelphia sight words, and Barbara was having none of it.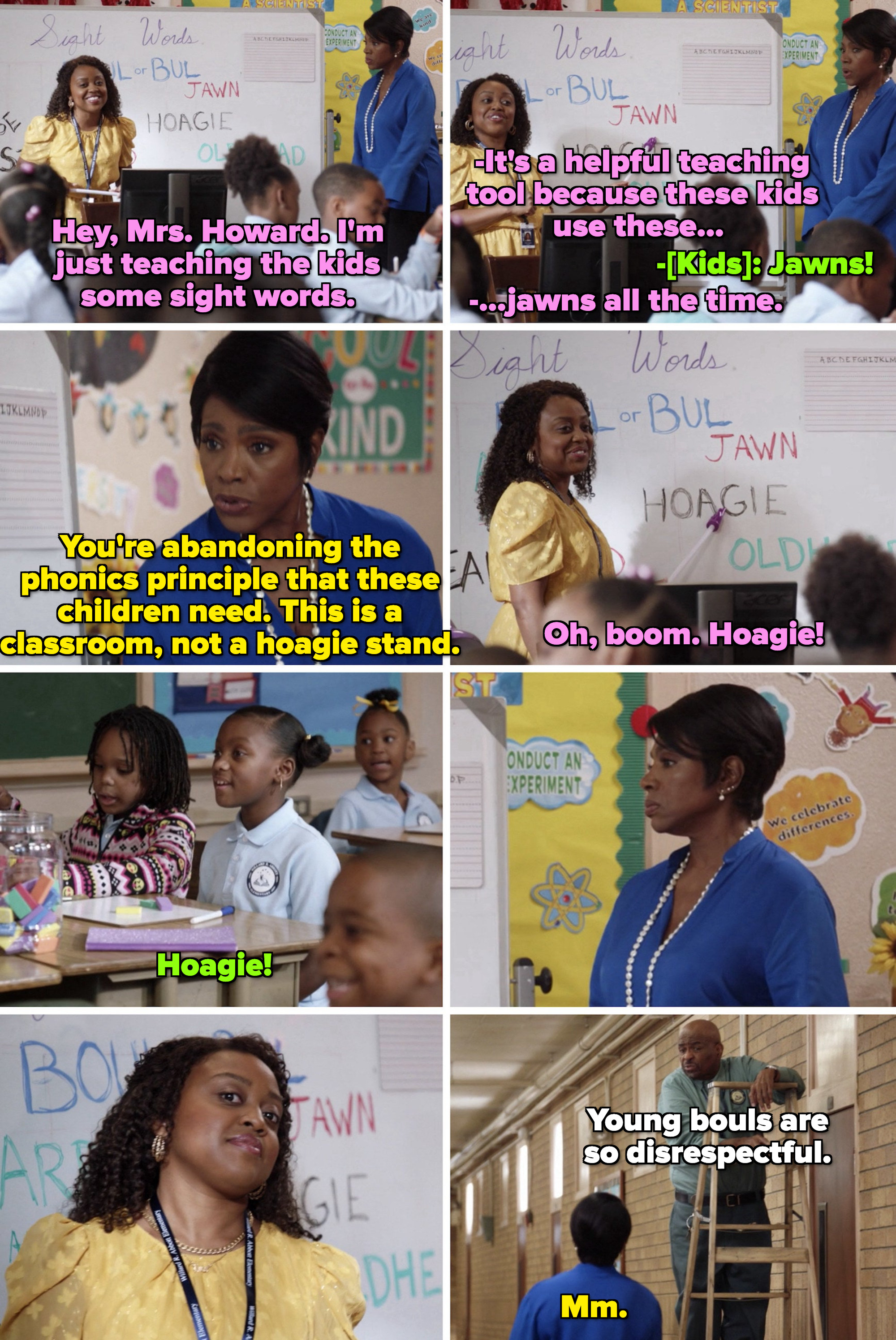 24.
When Jacob, Barbara, and Melissa went in early to catch the news before school started and tuned into important, local events happening around Philadelphia.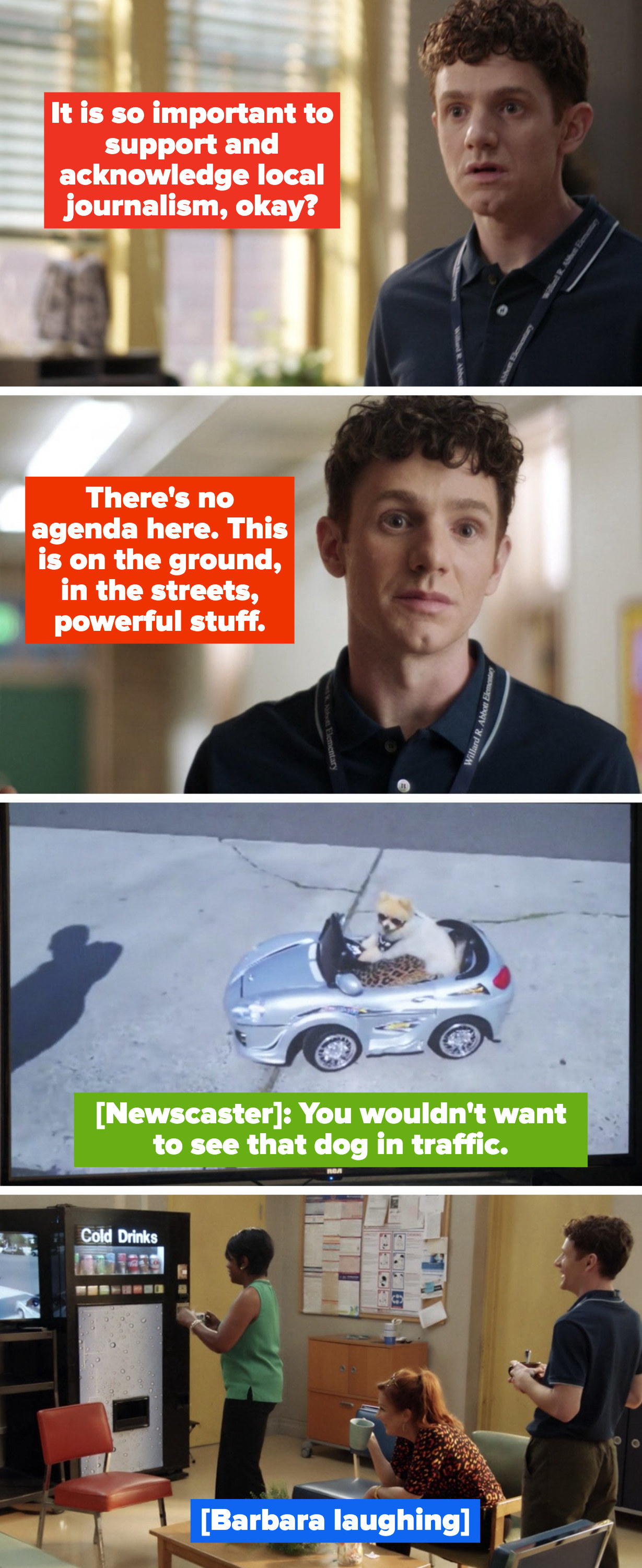 25.
When Barbara successfully taught her student Will how to read "Jack and Jill," and he couldn't help but contain his pure excitement.

26.
And when Ava forced Will to read Michelle Obama's Becoming in front of everyone instead, and the cutie got very nervous.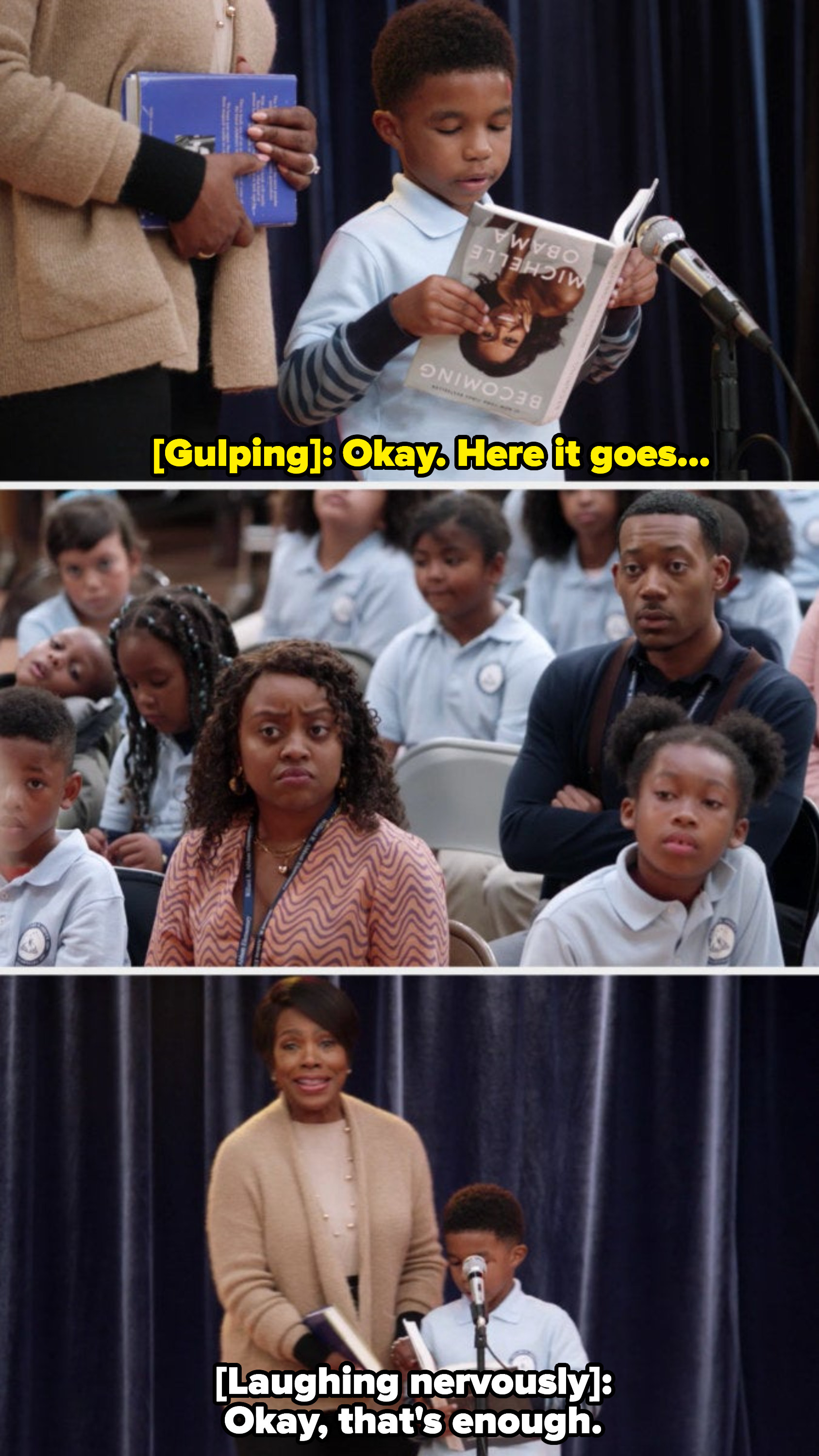 27.
When Janine brilliantly put Jacob in his place and told him to stop randomly bringing up his trip to Africa.

28.
When Jacob was excited because he thought he was forming a strong bond with Gregory, but he found out otherwise.

29.
When Jacob tried to make peace with Melissa by making her a lasagna, and she scared him before accepting the yummy dish.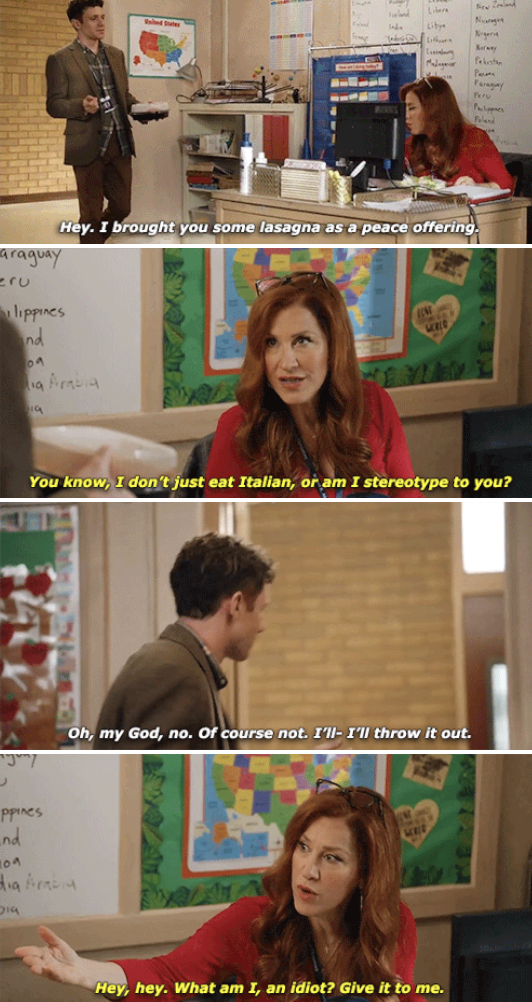 30.
And when we found out the real reason an incompetent principal like Ava was hired: because she caught the superintendent cheating on his wife.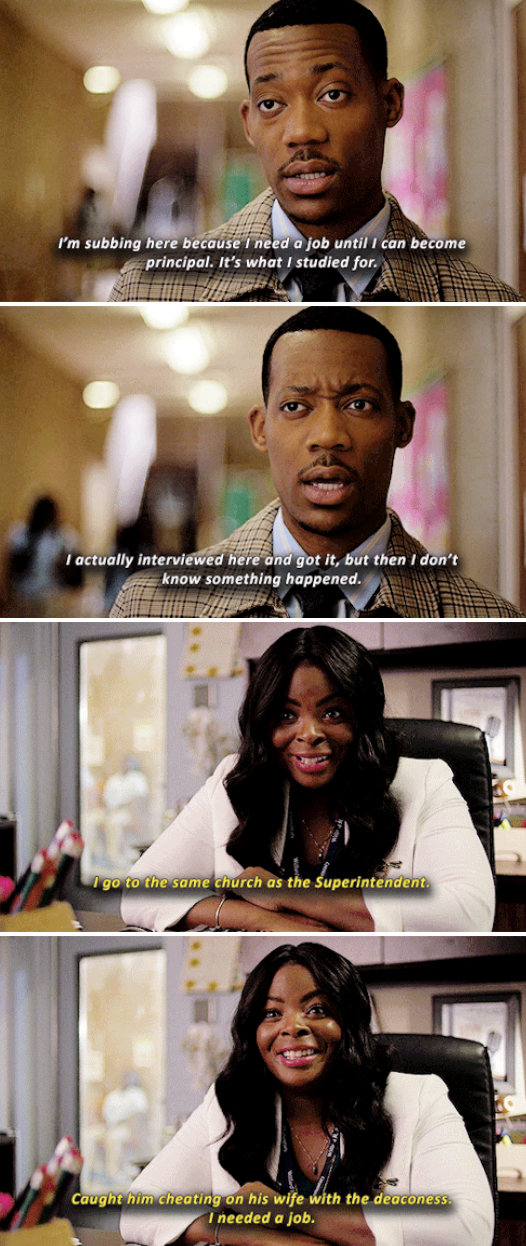 In conclusion: