We asked the BuzzFeed Community to tell us which famous women had the best onscreen chemistry in movies and TV shows. Here are the amazing results.
Warning: Potential spoilers ahead! 🚨
1.
Sandra Oh and Ellen Pompeo as Cristina and Meredith on Grey's Anatomy (2005–present)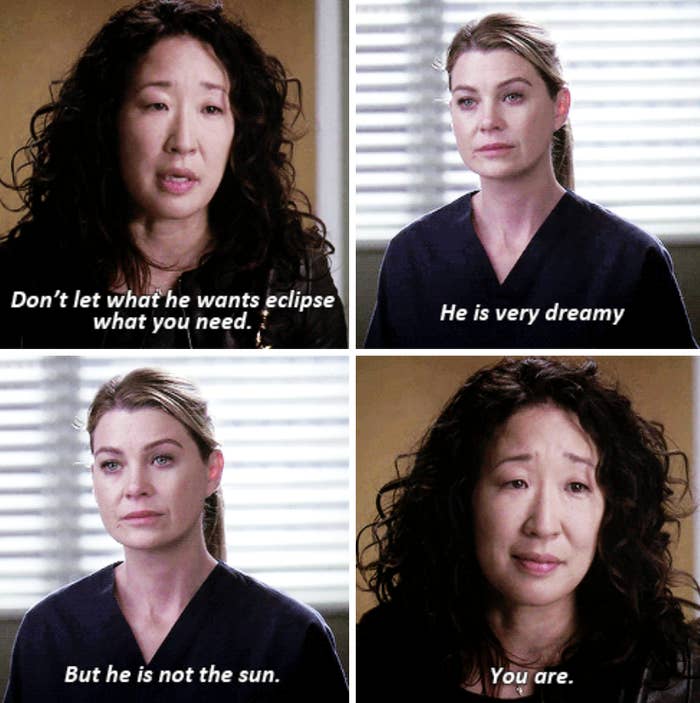 2.
Regina Hall and Anna Faris as Brenda and Cindy in Scary Movie 2 (2001)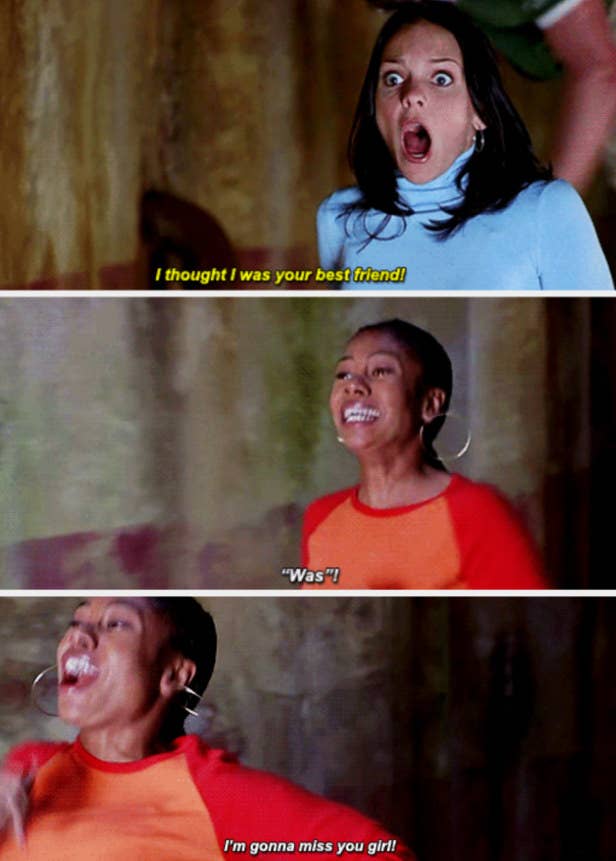 3.
Julie Andrews and Anne Hathaway as Queen Clarisse and Mia Thermopolis in The Princess Diaries (2001)

4.
Tisha Campbell and Tichina Arnold as Gina and Pam in Martin (1992–1997)
5.
Margot Robbie and Kate McKinnon as Kayla and Jess in Bombshell (2019)
6.
Shay Mitchell and Bianca Lawson as Emily and Maya on Pretty Little Liars (2010–2017)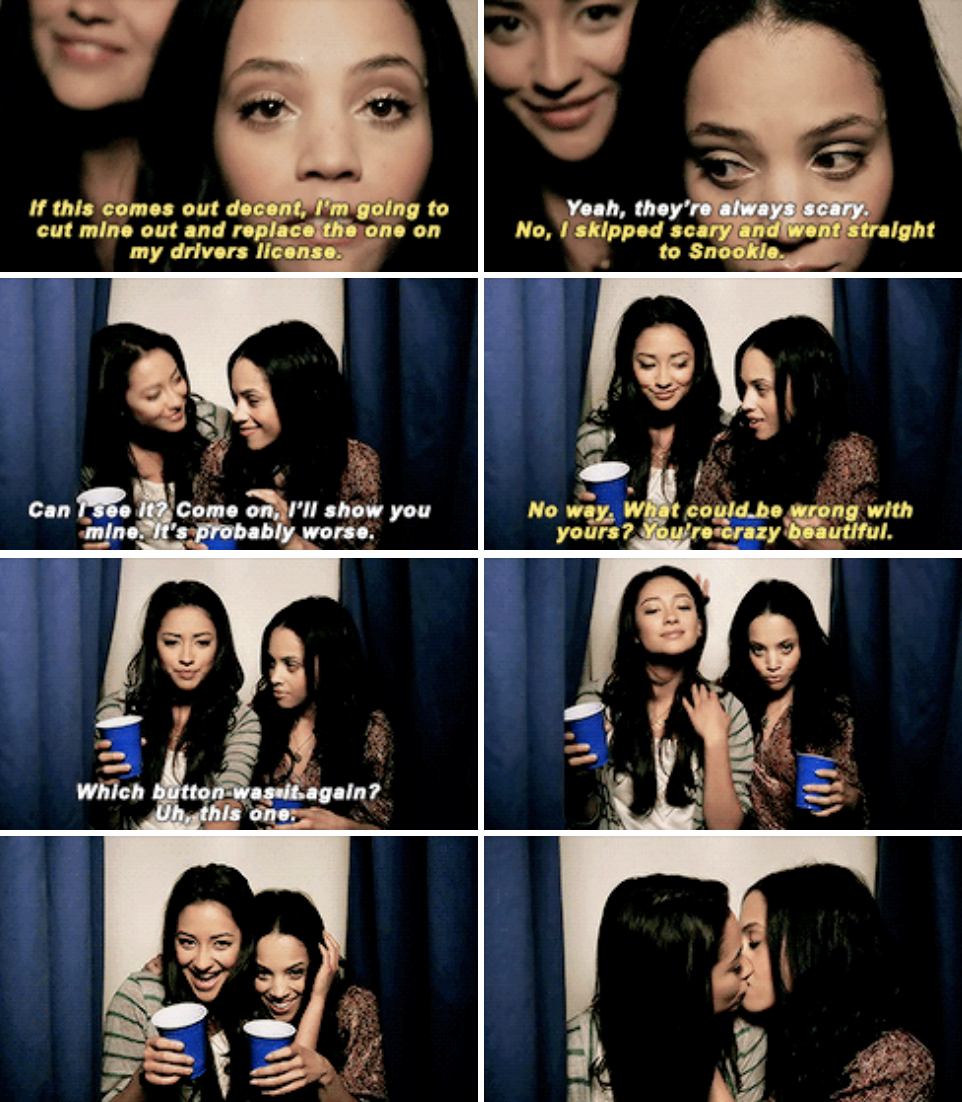 7.
Jane Fonda and Lily Tomlin as Grace and Frankie on Grace and Frankie (2015–present)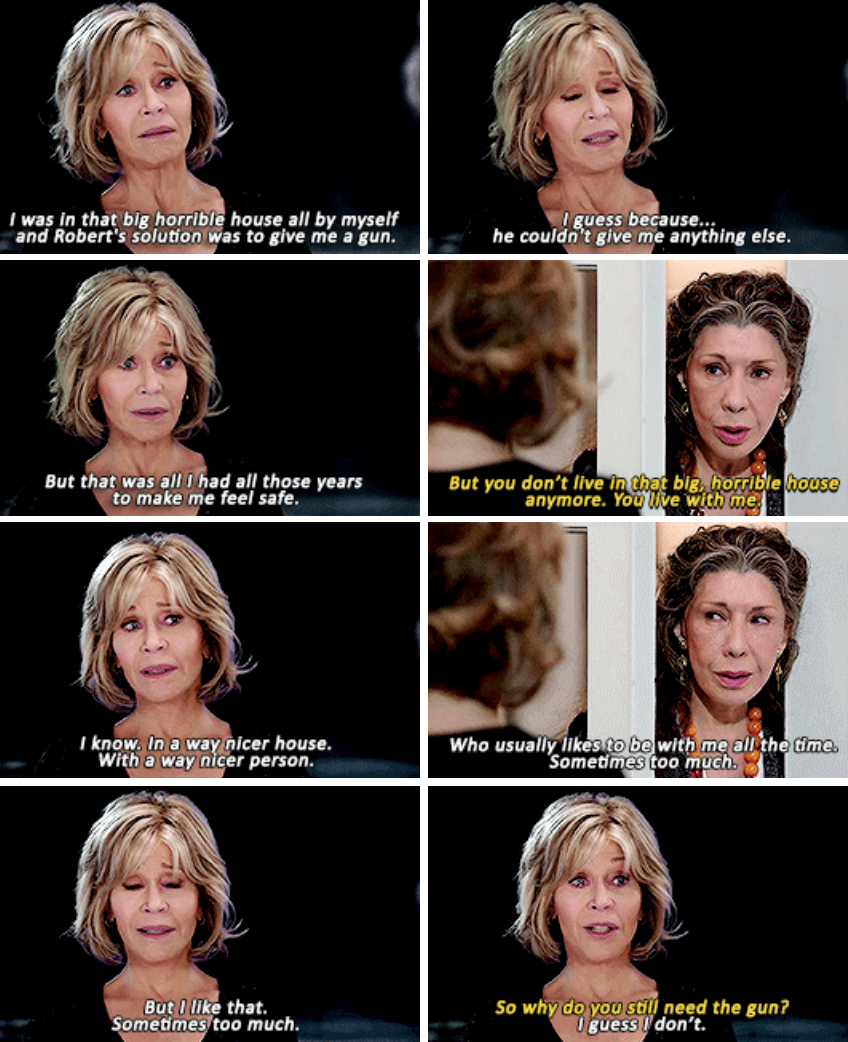 8.
Tatiana Maslany and Évelyne Brochu as Cosima and Delphine on Orphan Black (2013–2017)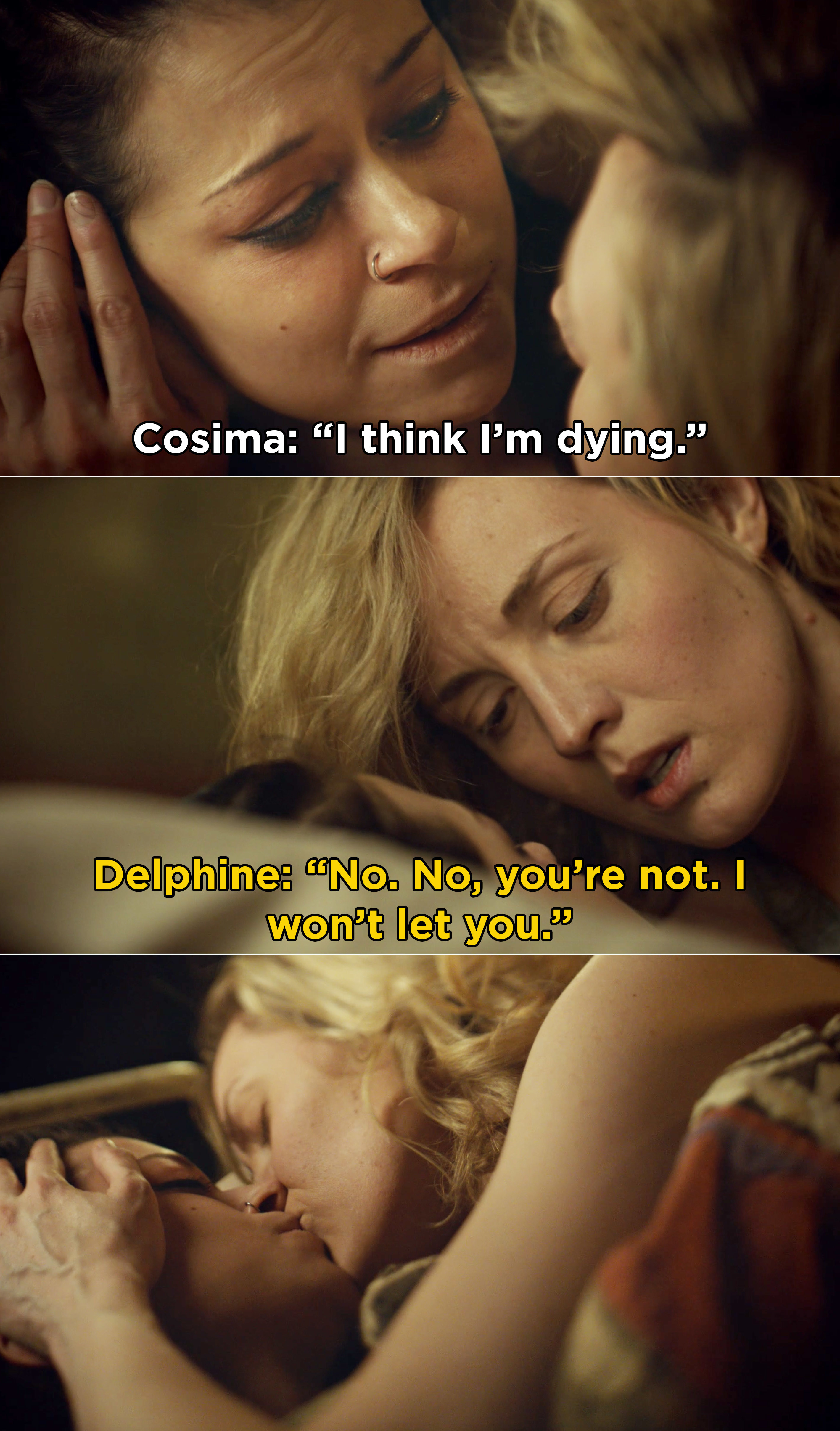 9.
Mary-Louise Parker and Mary Stuart Masterson as Ruth and Idgie in Fried Green Tomatoes (1991)
10.
Angela Bassett and Whoopi Goldberg as Stella and Delilah in How Stella Got Her Groove Back (1998)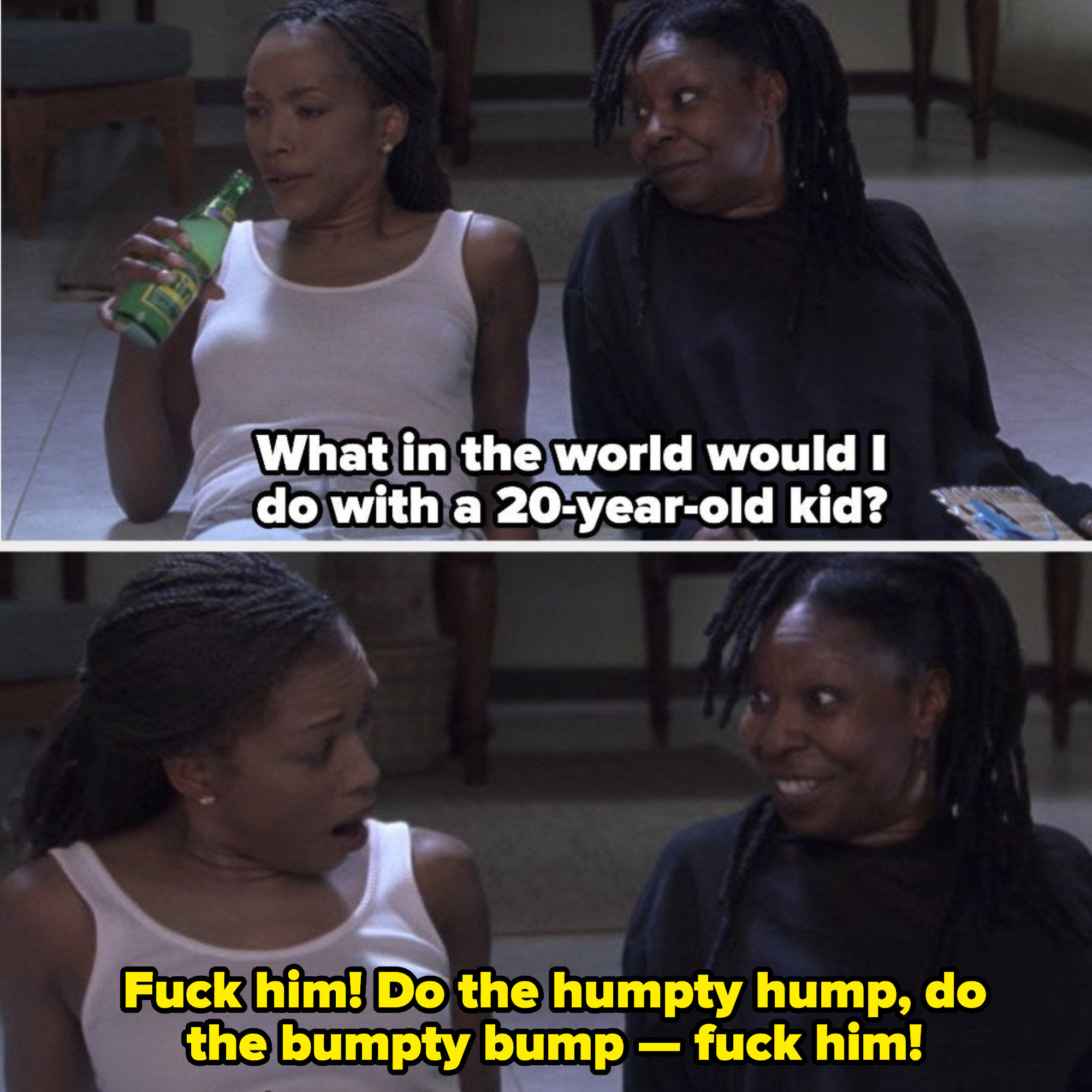 11.
Melissa Fumero and Stephanie Beatriz as Amy and Rosa on Brooklyn Nine-Nine (2013–present)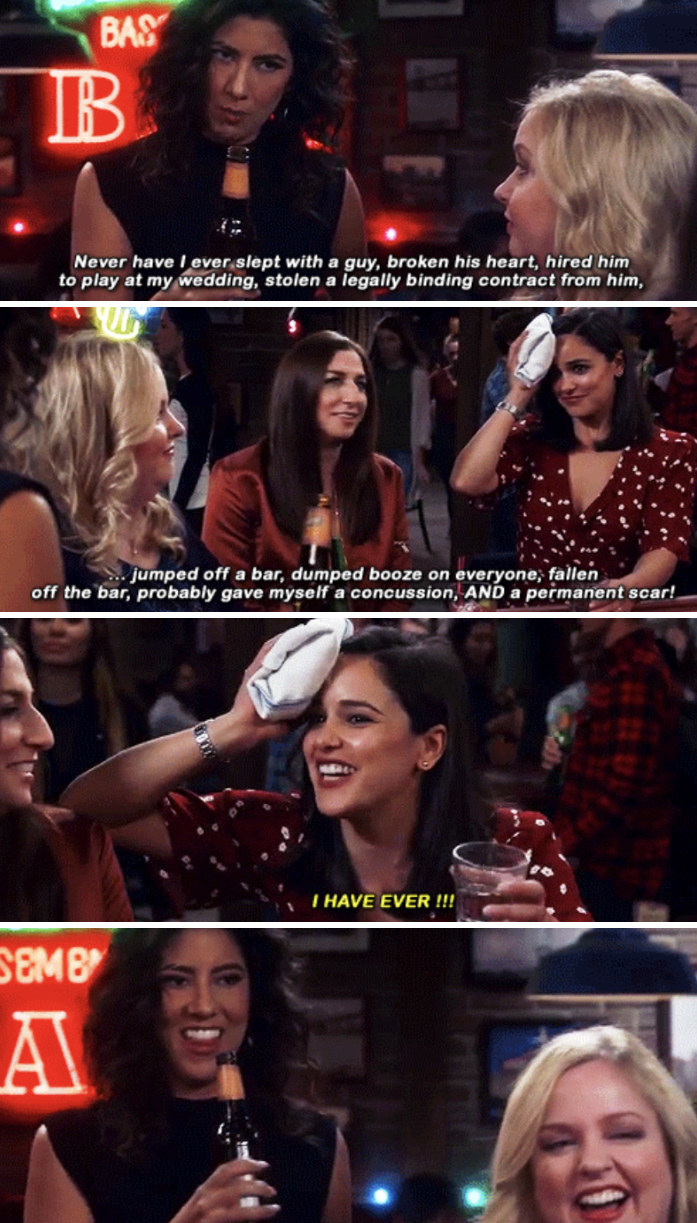 12.
Jamie Clayton and Freema Agyeman as Nomi and Amanita on Sense8 (2015–2018)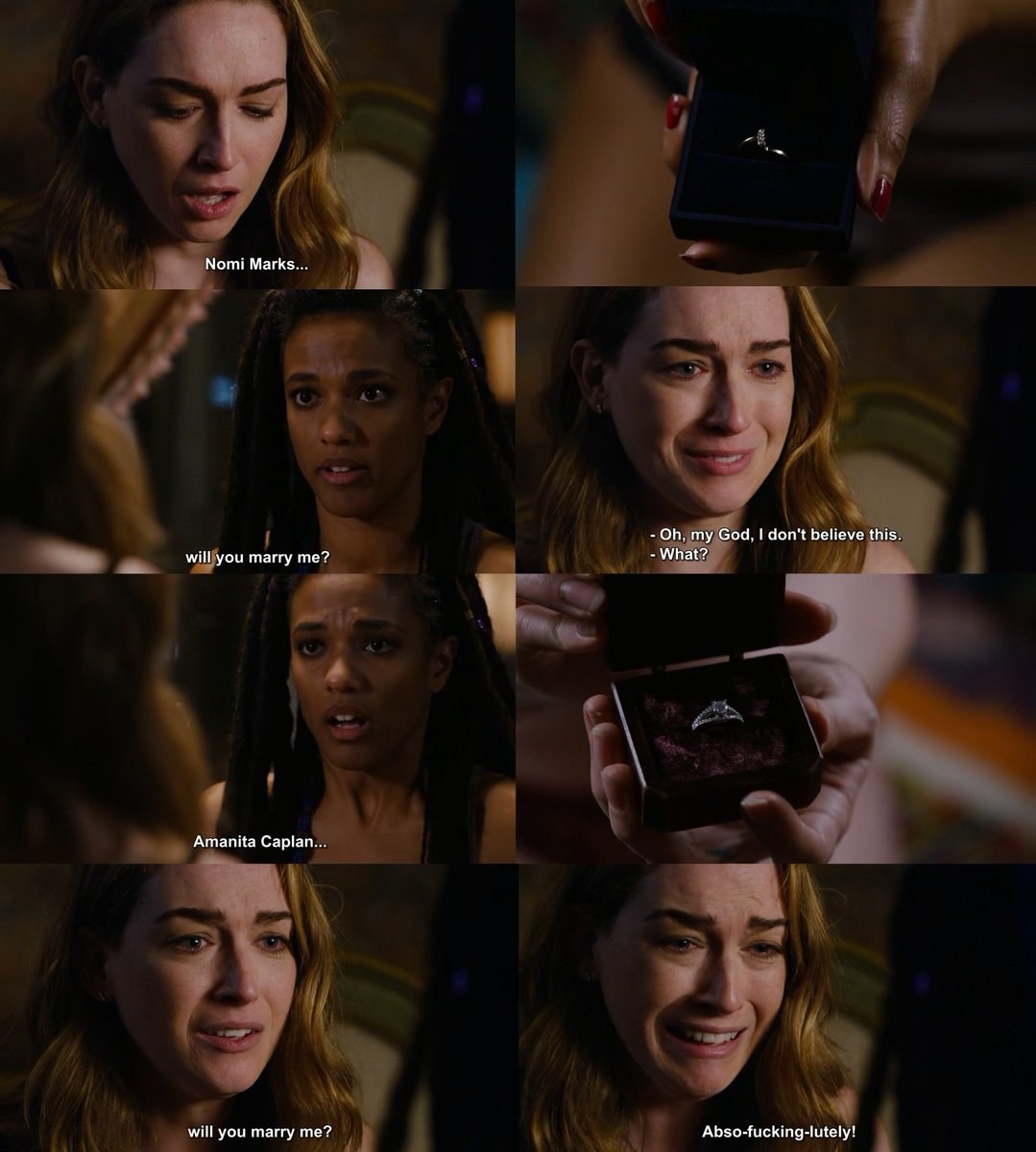 13.
Mira Sorvino and Lisa Kudrow as Romy and Michele in Romy and Michele's High School Reunion (1997)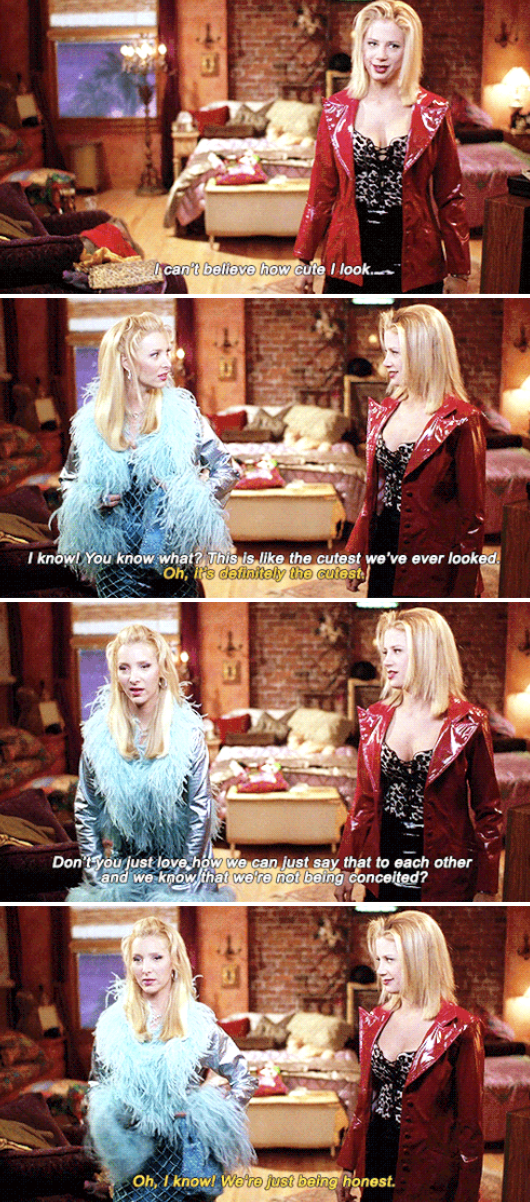 14.
Jodie Comer and Sandra Oh as Villanelle and Eve on Killing Eve (2018–present)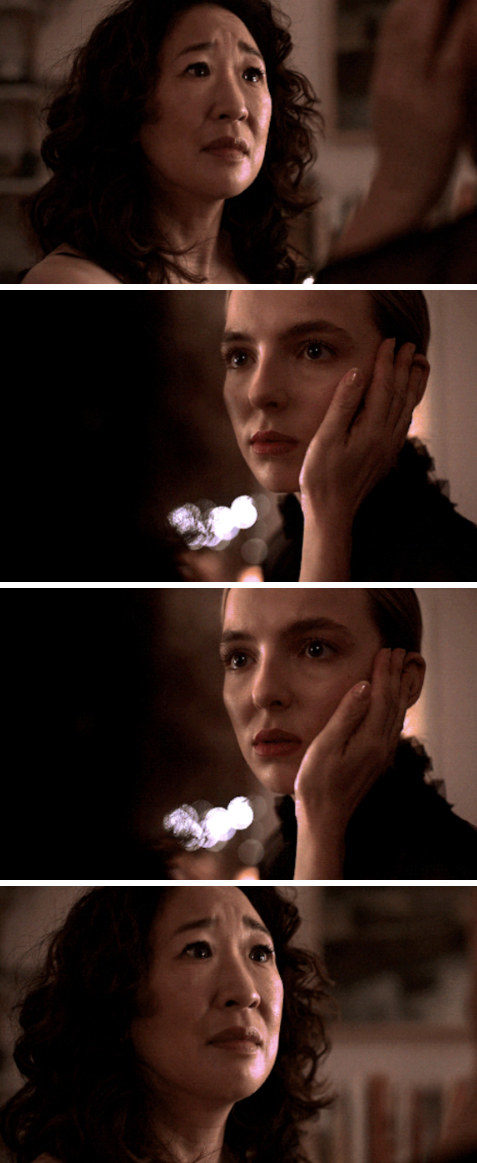 15.
Cate Blanchett and Rooney Mara as Carol and Therese in Carol (2015)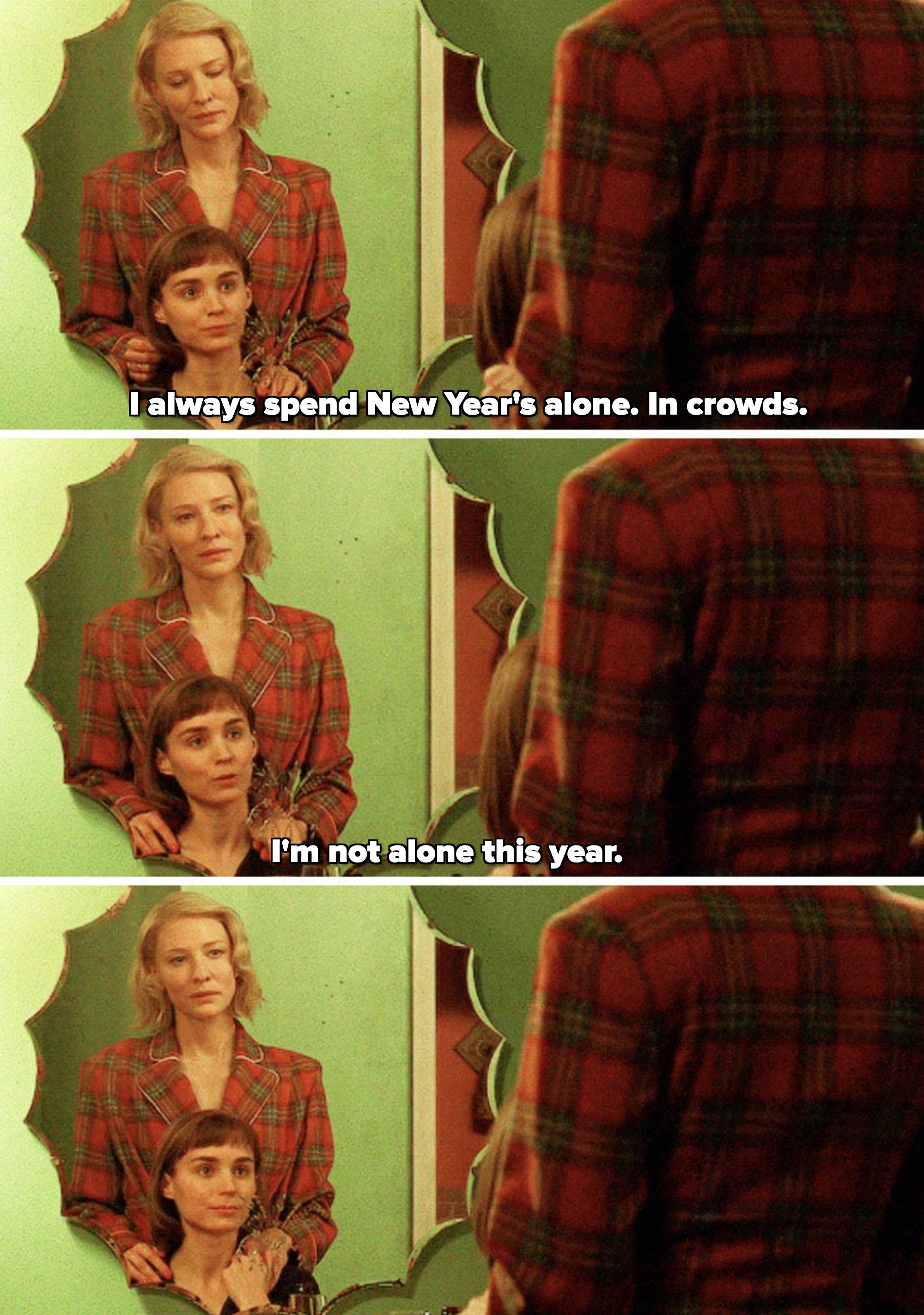 16.
Whitney Houston and Brandy as Fairy Godmother and Cinderella in Rodgers & Hammerstein's Cinderella (1997)
17.
Maya Erskine and Anna Konkle as Maya and Anna in PEN15 (2019–present)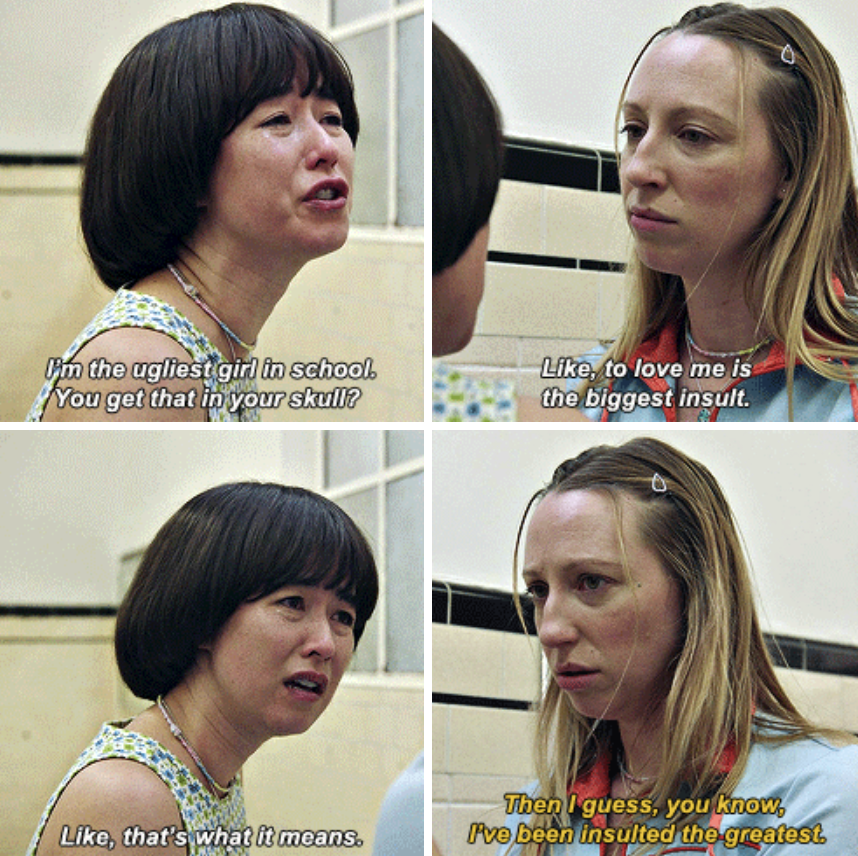 18.
Kaitlyn Dever and Diana Silvers as Amy and Hope in Booksmart (2019)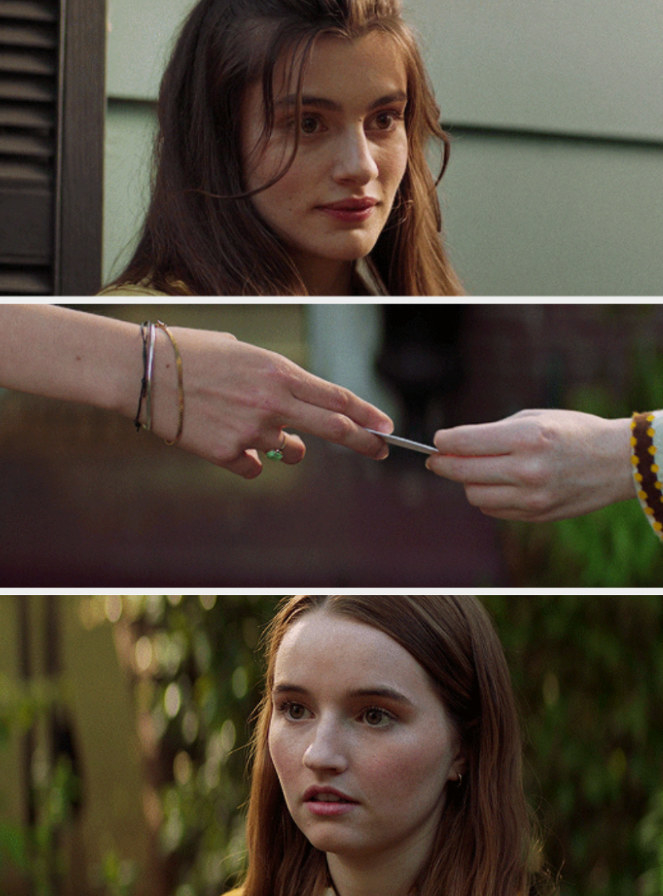 19.
Amy Poehler and Rashida Jones as Leslie and Anne on Parks and Recreation (2009–2015)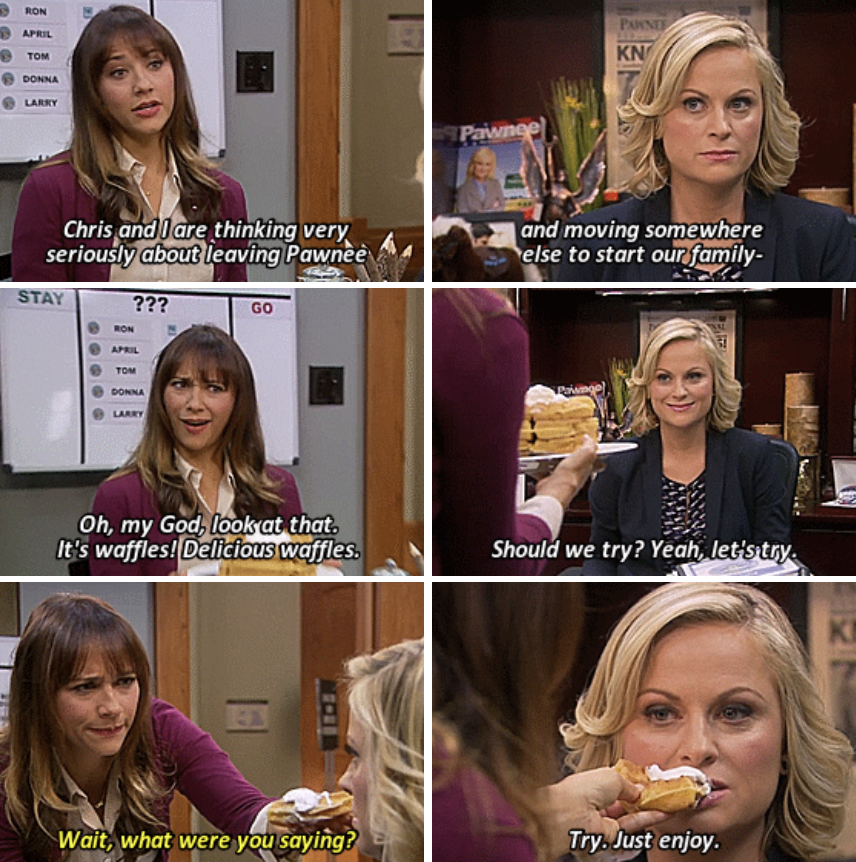 20.
Sanaa Lathan and Alfre Woodard as Monica and Camille in Love & Basketball (2000)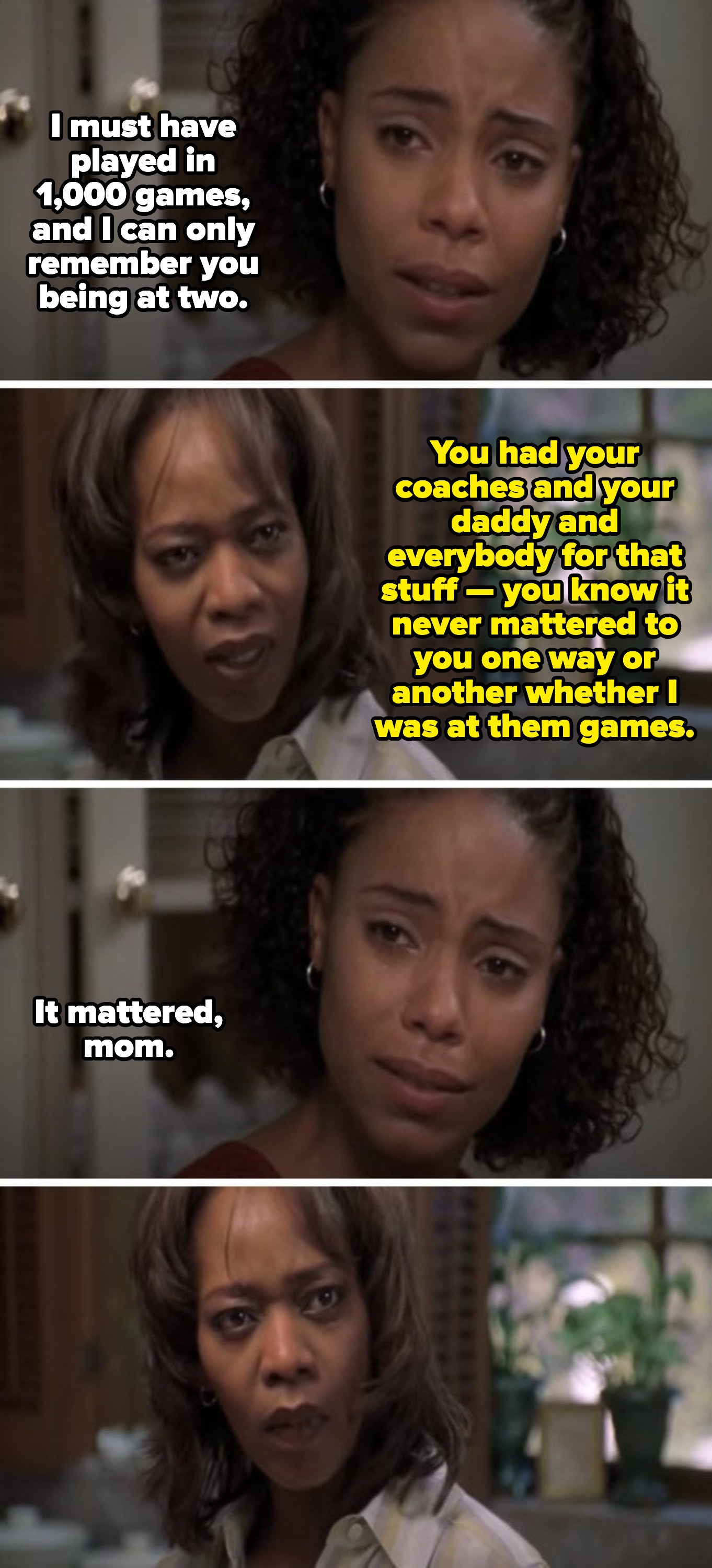 21.
And Naya Rivera and Heather Morris as Santana and Brittany on Glee (2009–2015)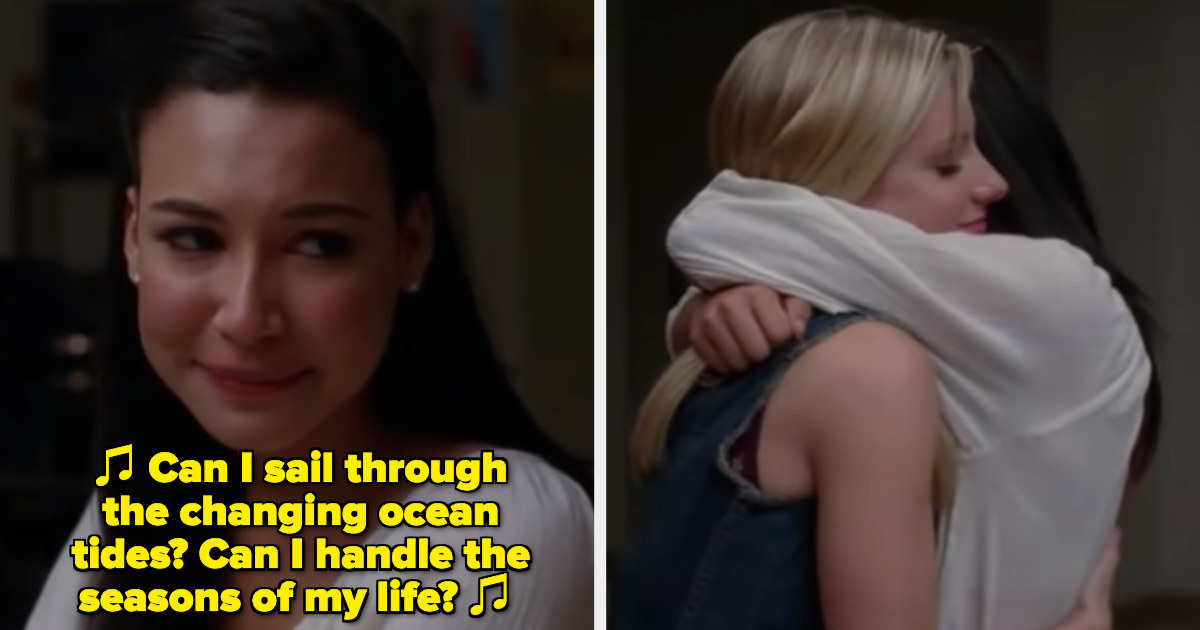 Note: Submissions were edited for length and/or clarity.
Which female actors do you think had the best onscreen chemistry in a movie or TV show? Let us know in the comments below!