1.
When Serena Williams wrote an Instagram post supporting Meghan Markle after her interview with Oprah, and it celebrated Markle's candidness about being mistreated by the royals.
2.
When Taylor Swift sent Olivia Rodrigo a ring similar to one of her own after the success of "Drivers License," celebrating the rise of new female songwriters.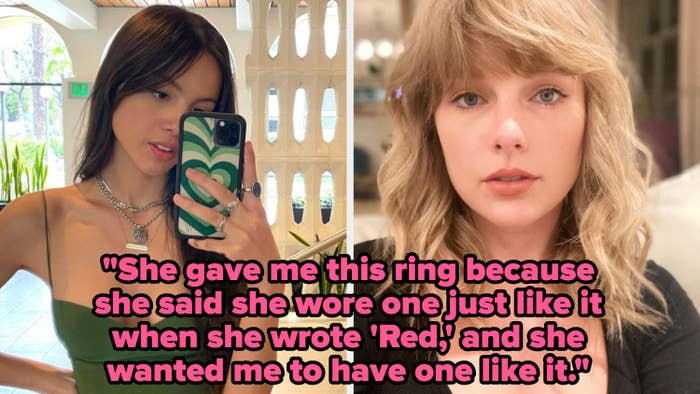 3.
When Adele stopped in the middle of her 2017 Grammys acceptance speech to talk about the huge impact Beyoncé's had on her life.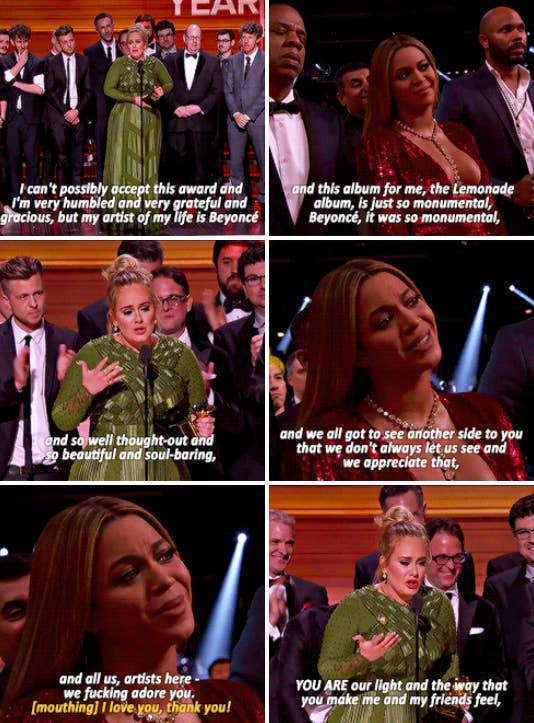 4.
When Olivia Colman was embraced by her The Favourite costar Emma Stone after winning the Oscar for Best Actress in 2019.
5.
When Selena Gomez showed her undying support for her good friend Taylor Swift during the whole Scooter Braun drama in 2019.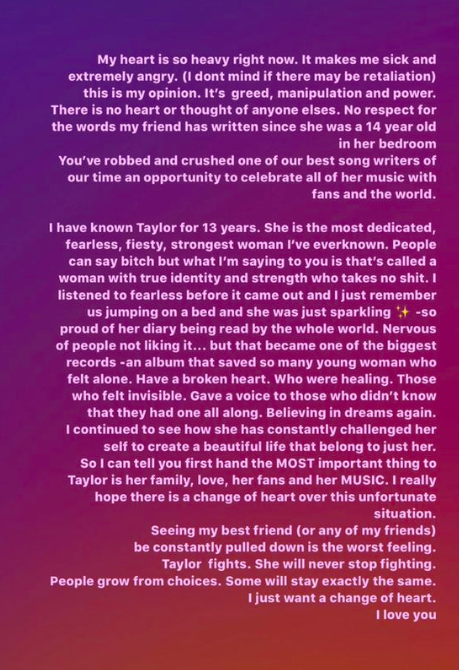 6.
When Oprah's hero, sitcom legend Mary Tyler Moore, gave her the ultimate surprise and thanked her for her huge contribution to the world of television.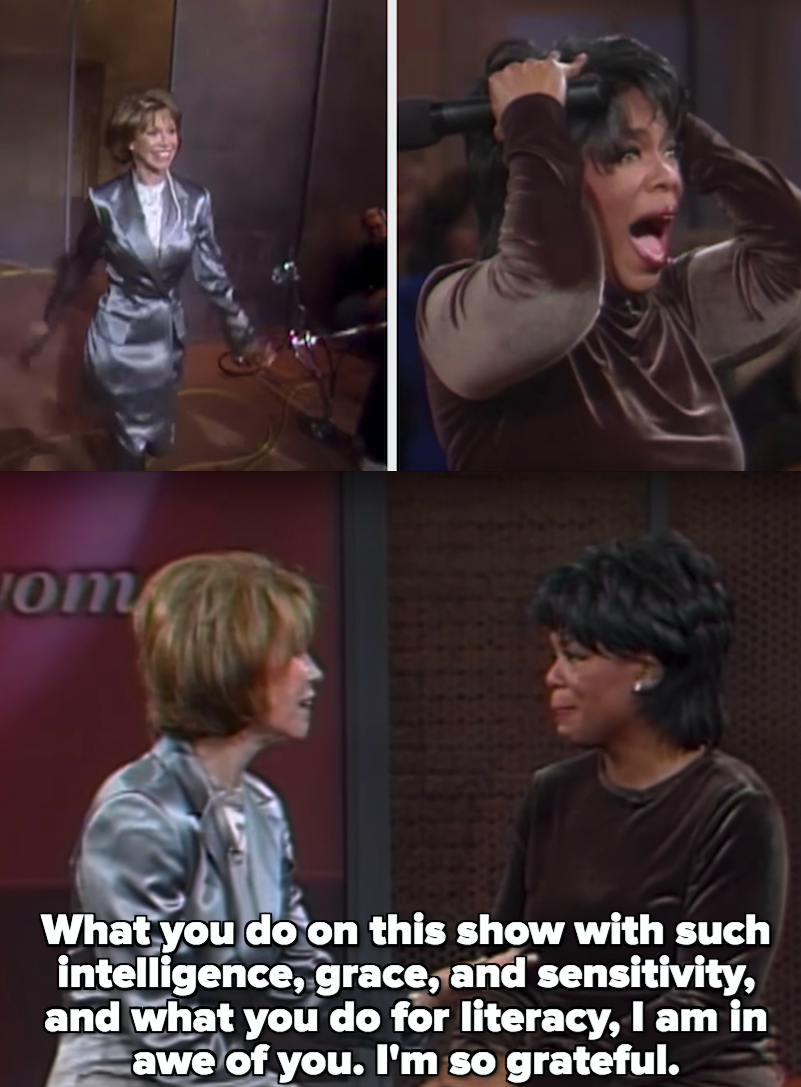 7.
When Cher showed her support for Britney Spears in light of The New York Times Presents episode "Framing Britney Spears" and the abuse Spears has suffered from the media, the public, and her father.
8.
When Angela Bassett visited Adrienne Warren backstage at Tina: The Tina Turner Musical in 2018 and praised her for portraying Turner so brilliantly.
9.
When Mariah Carey went up on the American Idol stage to hug superfan Kelly Clarkson, and the two singers gushed over each other's legendary voices and musical talents.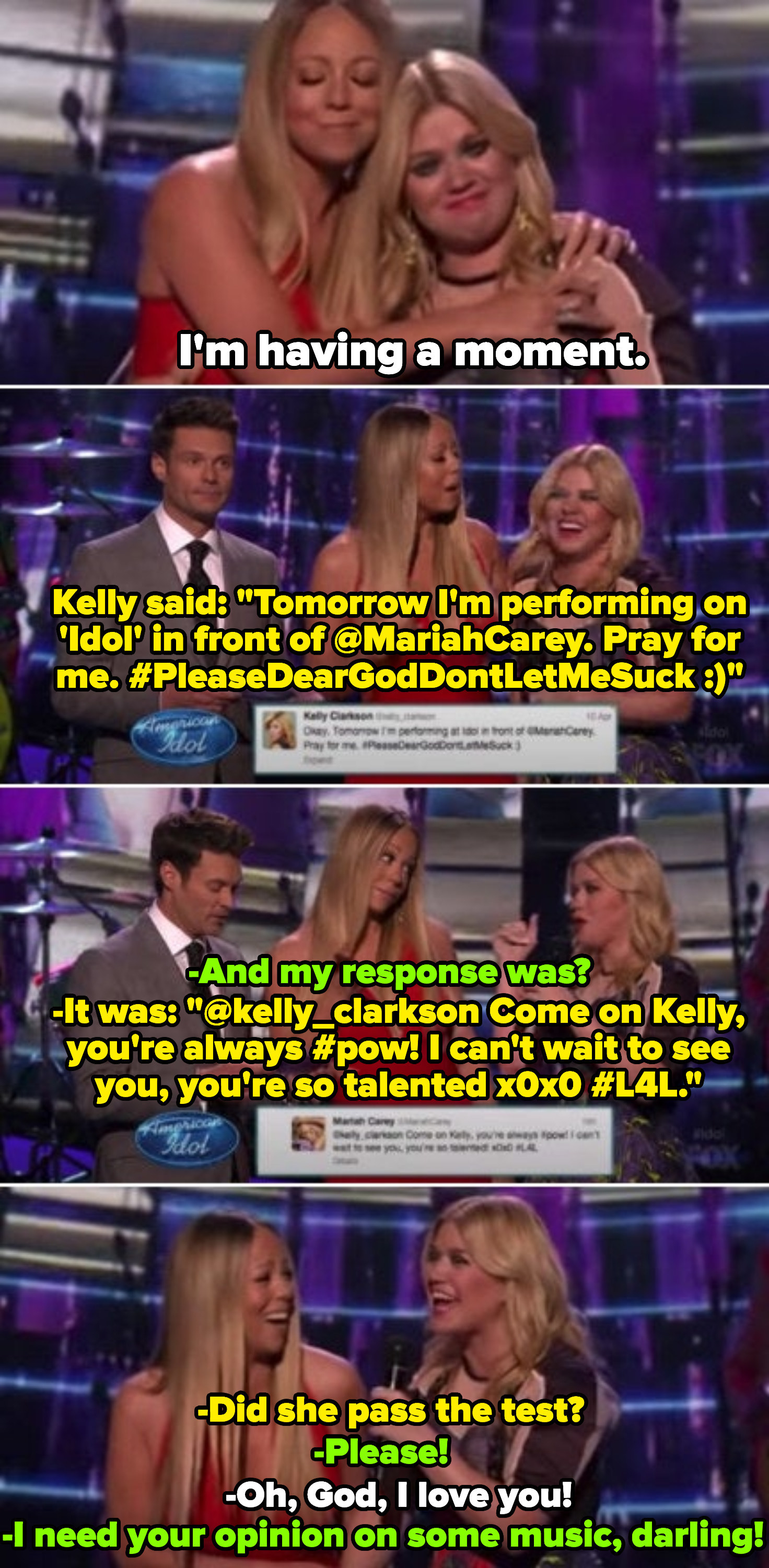 10.
When Meagan Good left this encouraging comment on Leslie Jones' Instagram post after Jones revealed her struggle with self-love.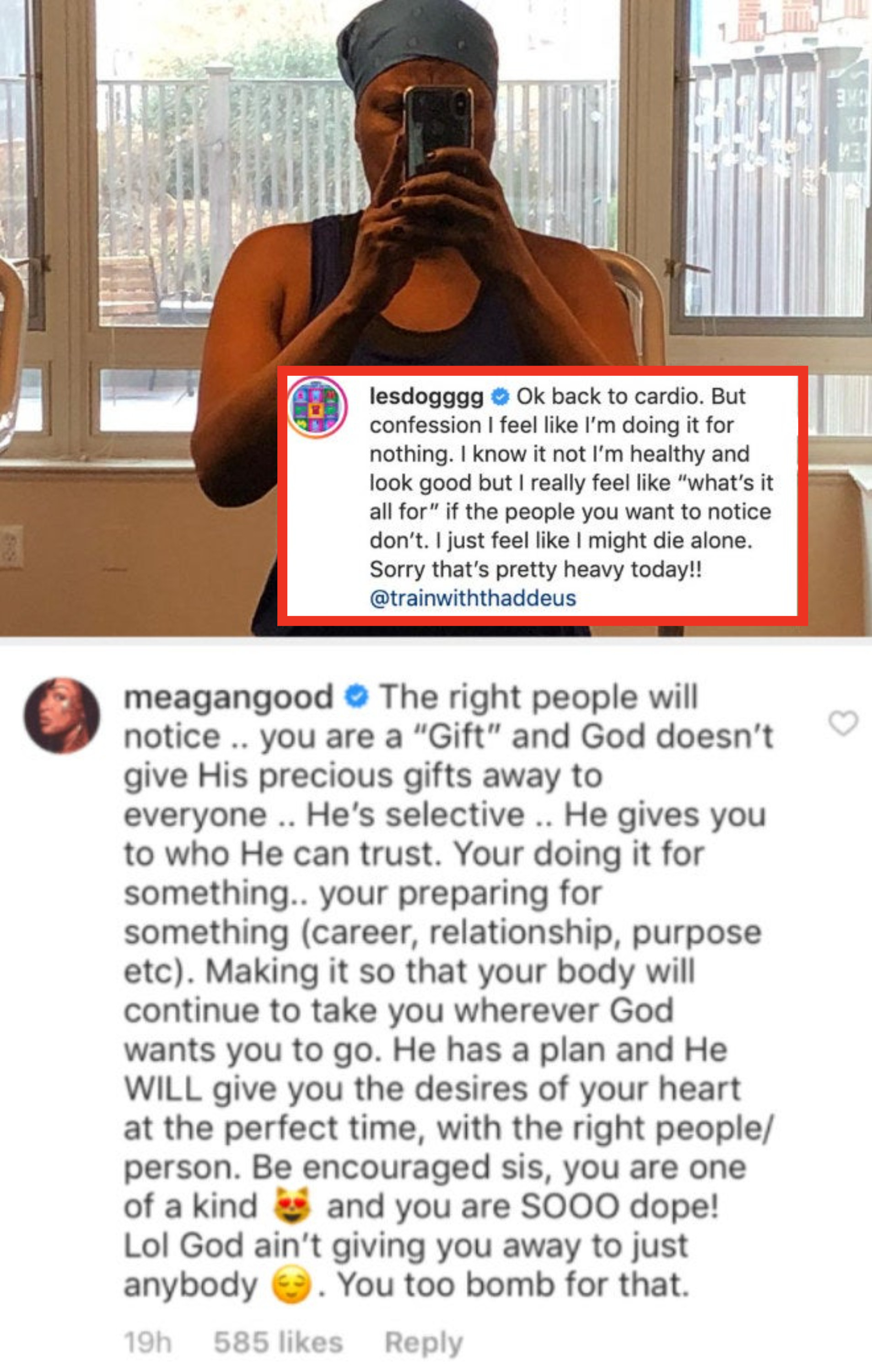 11.
When Lady Gaga couldn't help but dance her heart out in the audience during Janelle Monáe's 2019 Grammy performance of "Make Me Feel."
12.
When Oprah hosted a Legends Ball in 2006, an event where young Black women in Hollywood celebrated the trailblazers who came before them.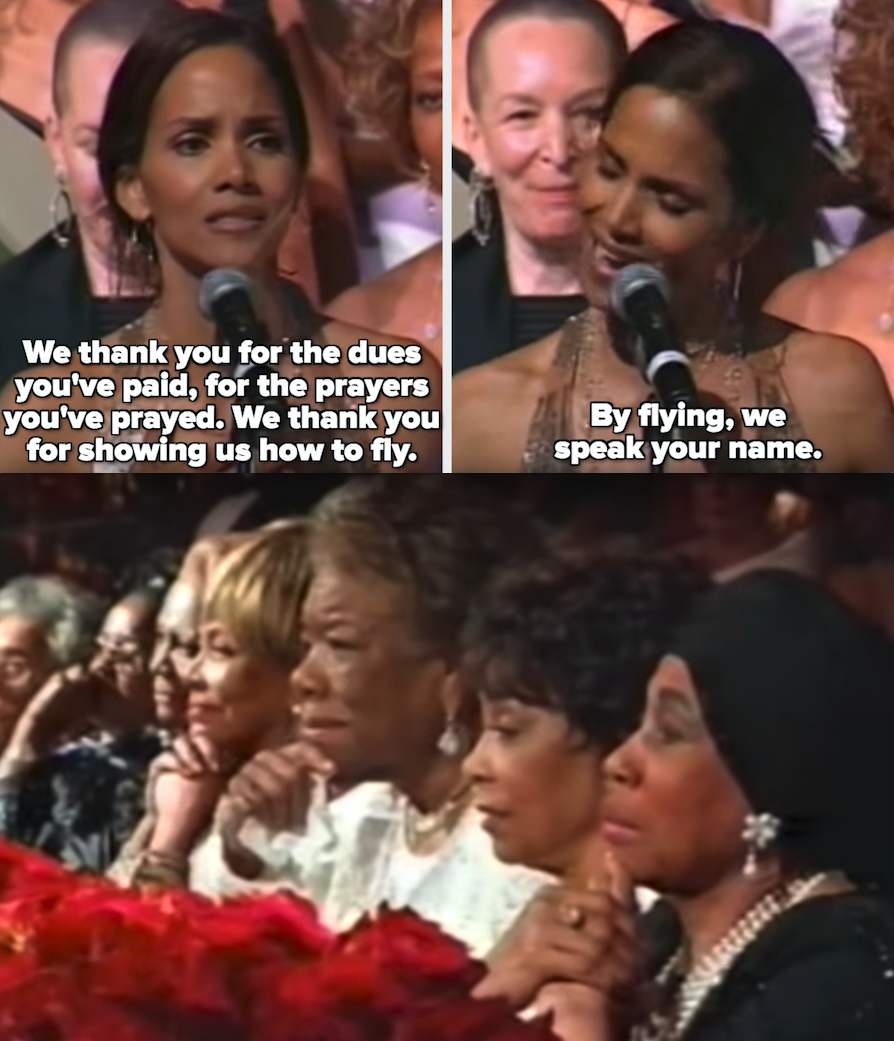 13.
When Lily Tomlin rocked a purse that had her Grace and Frankie costar and longtime pal, Jane Fonda's, mugshot on it.
14.
When Alicia Keys hosted the Grammys and invited Michelle Obama, Jennifer Lopez, Jada Pinkett Smith, and Lady Gaga on stage to celebrate their voices and contributions to the world.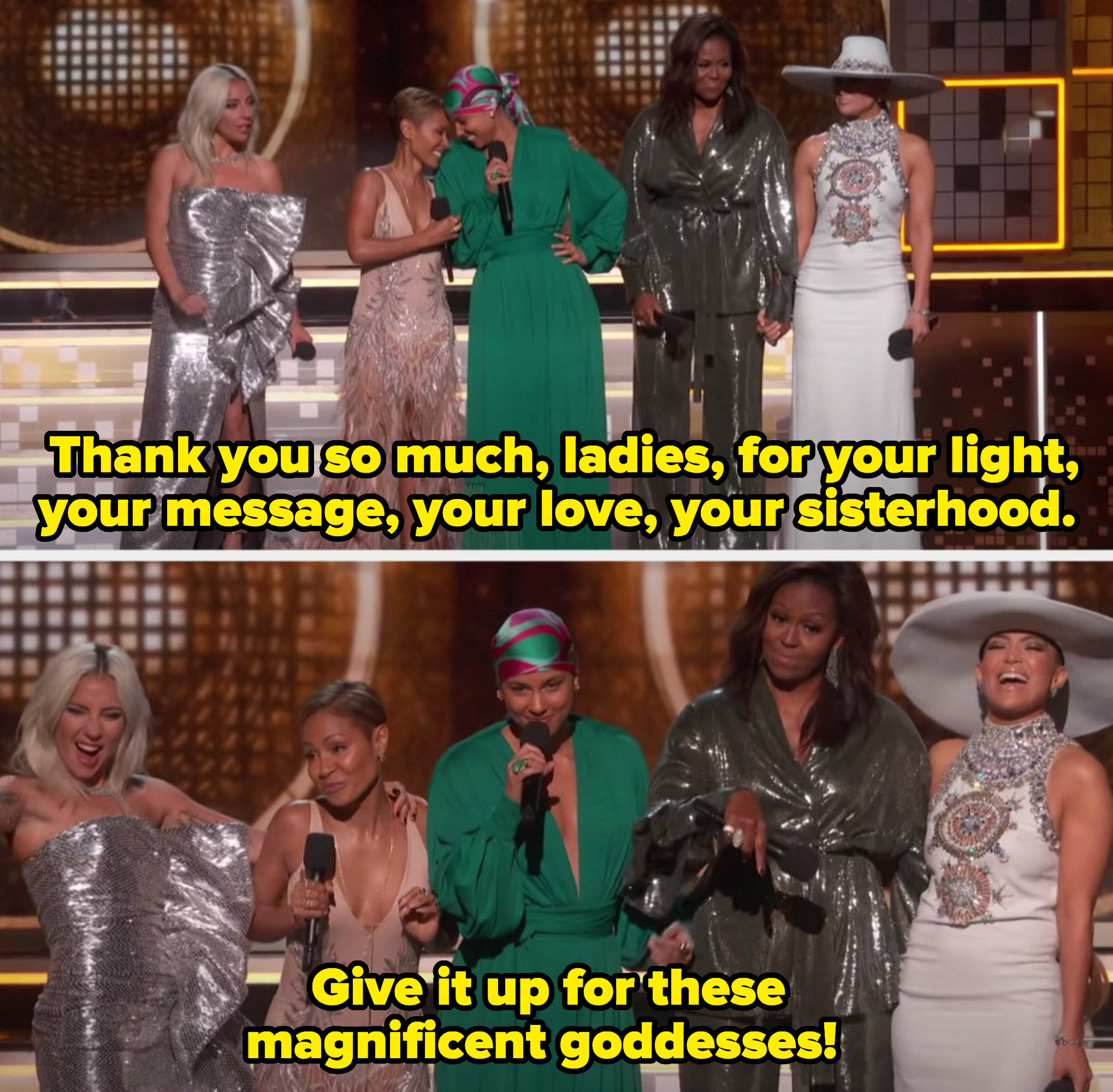 15.
When Sandra Oh got up and hugged the heck out of her Killing Eve costar, Jodie Comer, for winning an Emmy.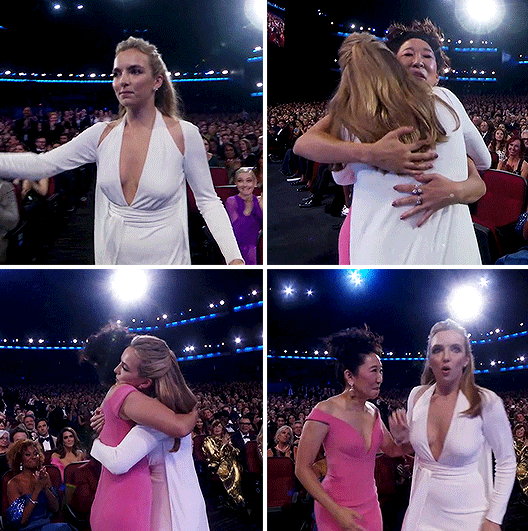 16.
When Cate Blanchett revealed what it was like meeting Sarah Paulson for the first time, and how Paulson's wonderful reputation preceded her.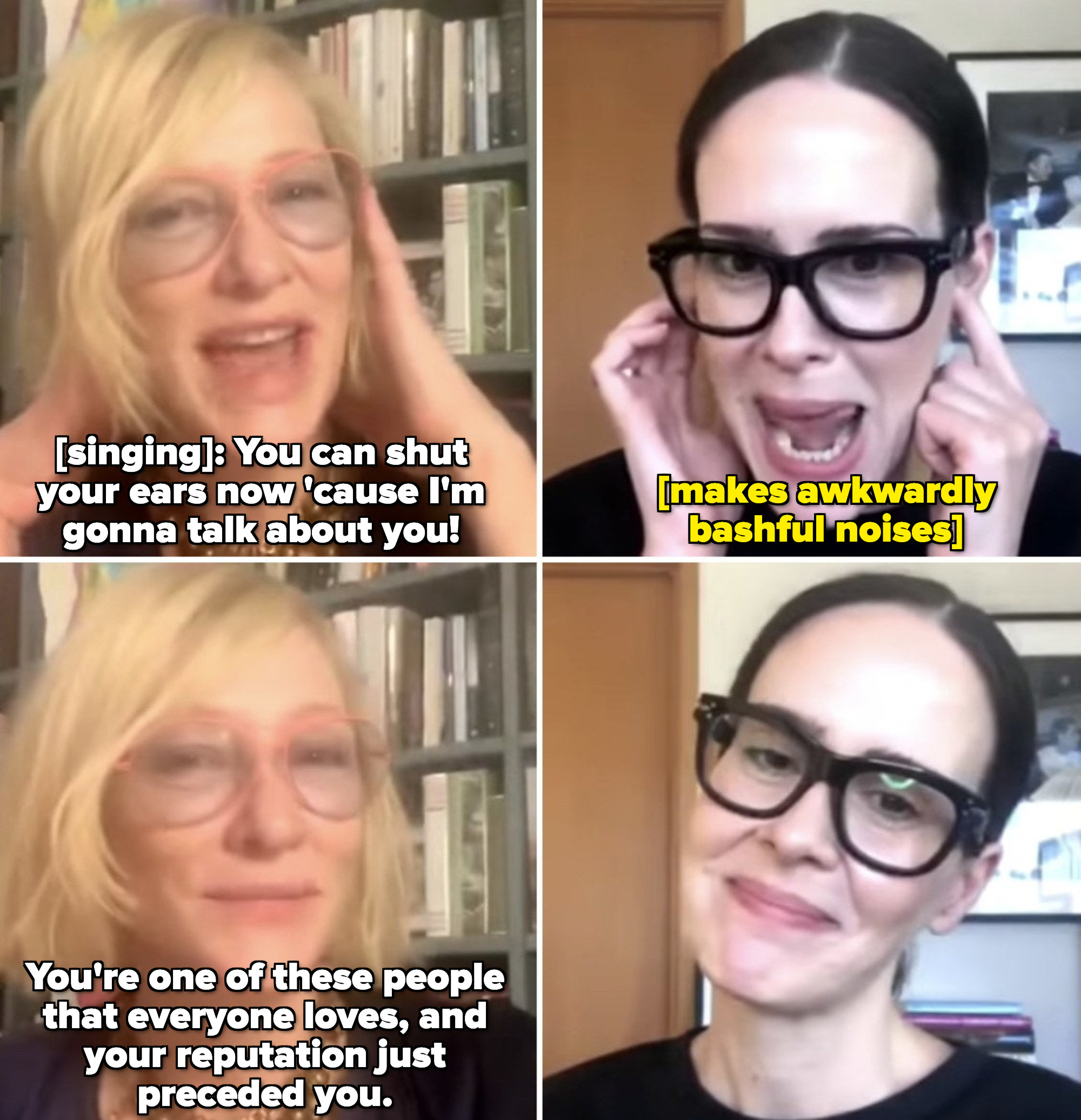 17.
When Camila Cabello, Cyndi Lauper, and other female musicians showed their support for Kesha at the Grammys after producer Dr. Luke was accused of sexually assaulting her.
18.
And when Taraji P. Henson gave Viola Davis (the first Black woman to win Lead Actress for a Drama Series) a standing ovation at the Emmys, even though she lost.