A Target Customer Left A Used Pregnancy Test In The Middle Of An Aisle, And 43 Other Monsters Who Don't Deserve To Shop There
Target employees deserve so much better.
17.
This customer, who broke a bunch of champagne bottles in the middle of the holiday section and just left them there for an employee to clean up: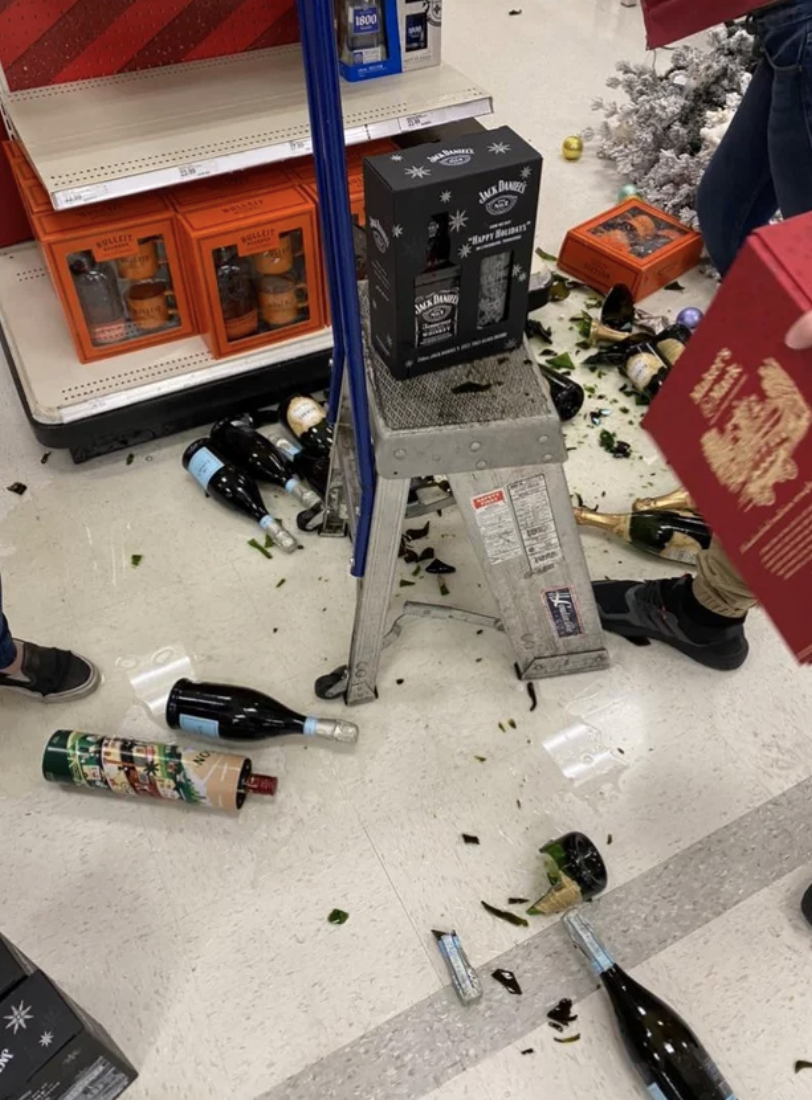 18.
This customer, who left a raw steak (that obviously should be refrigerated) on top of some delicious autumn desserts: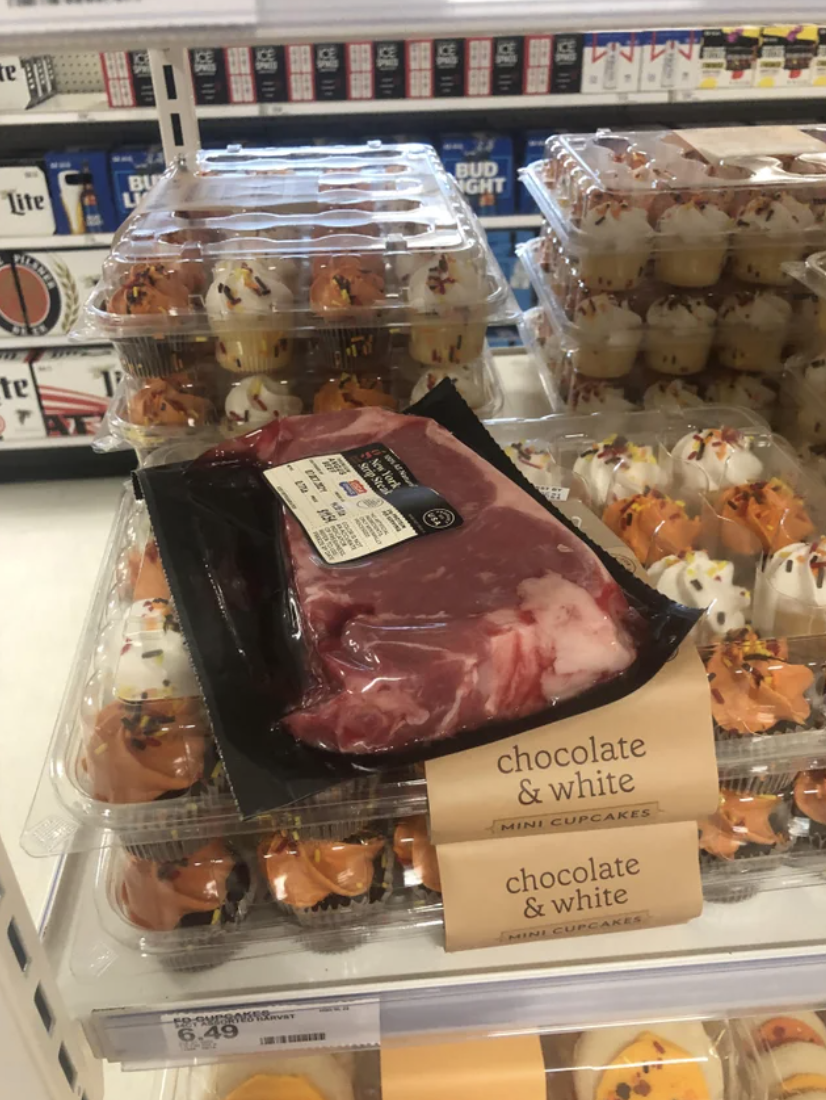 23.
These customers, who checked out a bunch of graphic T-shirts and left them a mess instead of folding them back: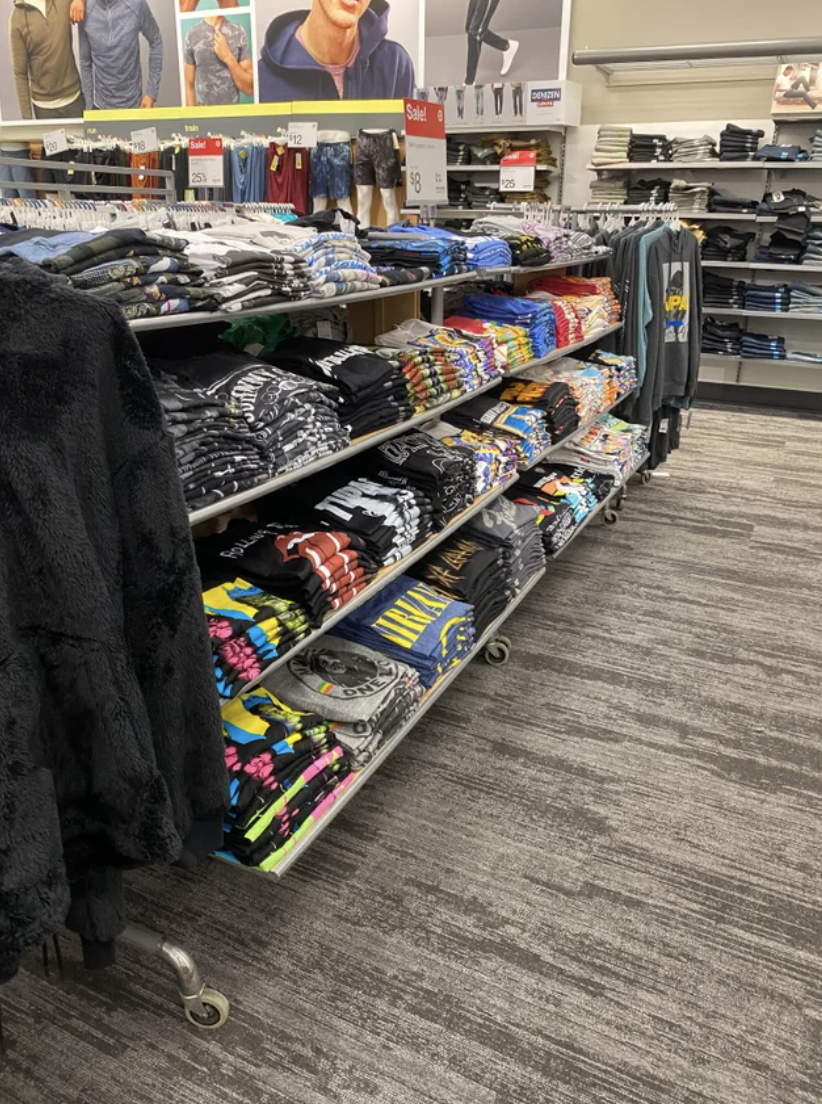 42.
This customer, who left this cart FULL of assorted items, like snacks, drinks, candles, and diapers, in the middle of an aisle five minutes before closing: